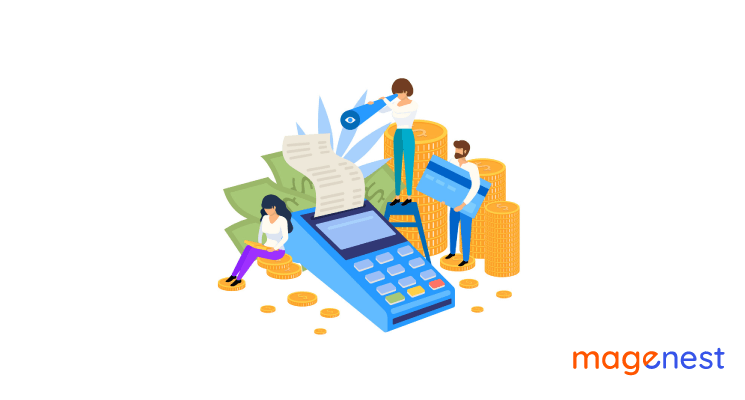 If you're starting a business, you're probably considering purchasing a point-of-sale (POS) system. If you've only ever been on the other side of the counter during a point of sale transaction, you definitely have a lot of questions about what POS systems are, how they function, and whether or not your business needs one.
We have compiled this educational overview of what is a POS system so you can learn the basic concepts of how does a POS system work, get some insider info on their actual value, and figure out which type of POS system is best for your company.
Are you ready to dive into the details?
What is a POS System?
Any firm that sells in person will have a 'point of sale,' also abbreviated as a 'POS.' In essence, POS means a system you use to process face-to-face payments from customers.
POS is not a stand-alone process or system; instead, it is a collection of elements that, when integrated, allow you to efficiently execute customer-facing transactions and simplify business procedures related to your sales.
The setup will vary in look and functionality may vary based on the technology you implement, the payment methods you accept, whether you print paper receipts, how you record sales and arrange end-of-day bookkeeping, and the inventory systems you have in place for your items.
The POS system handles all of the fundamental cash register operations, such as ringing up products by department, tracking sales, calculating taxes, and generating receipts.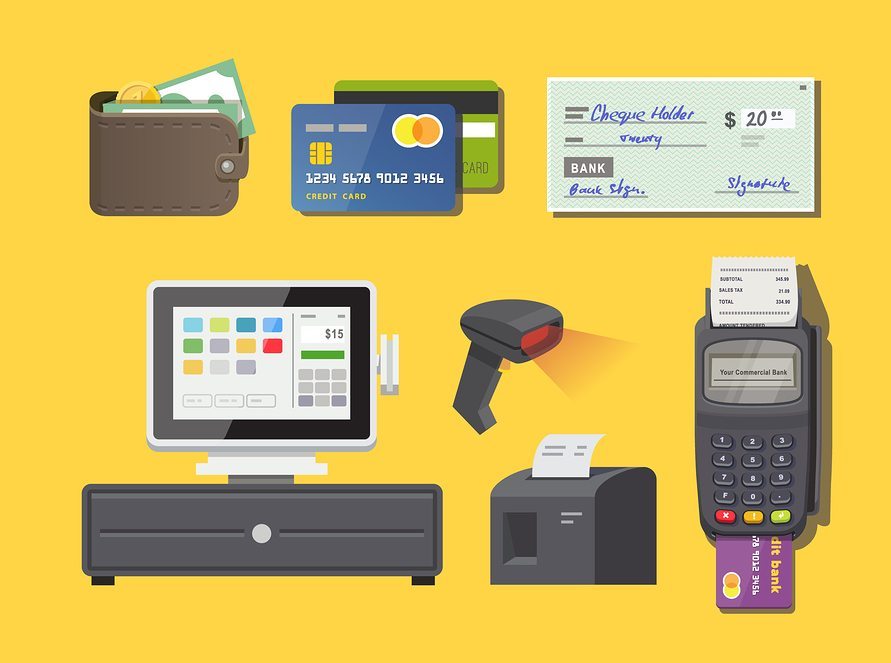 However, to understand how a POS system works, probably it's more equitable to compare it to a PC instead of a cash register. With a computer, you can install the type of software (or app) you need — for example, Microsoft Excel to create spreadsheets — locally on the hardware — or use web-based applications like Gmail for email that you access online.
A POS system operates in a much similar manner. POS software is installed on POS hardware and is powered by a local server or an internet connection. Furthermore, similar to the complexities of a computer, it can perform all of the other business-related operations we're about to discuss, such as tracking inventory, assisting you in controlling vendors and employee labor costs, and so much more.
POS systems: Then and Now
Let's start from scratch and talk about how customer transactions have been processed in the past, what a POS system normally consists of, and some of the alternatives presently available to businesses.
A cash register was the most basic form of a point of sale system just a few decades ago. The first cash registers would not even "know" how much products cost. The till operator would manually enter the prices of purchased products, usually with the assistance of price tickets. They would then collect the money, put it in the cash drawer, and provide the consumer with a printed receipt. In certain cases, the paper copy of the till roll is the only record of the transaction.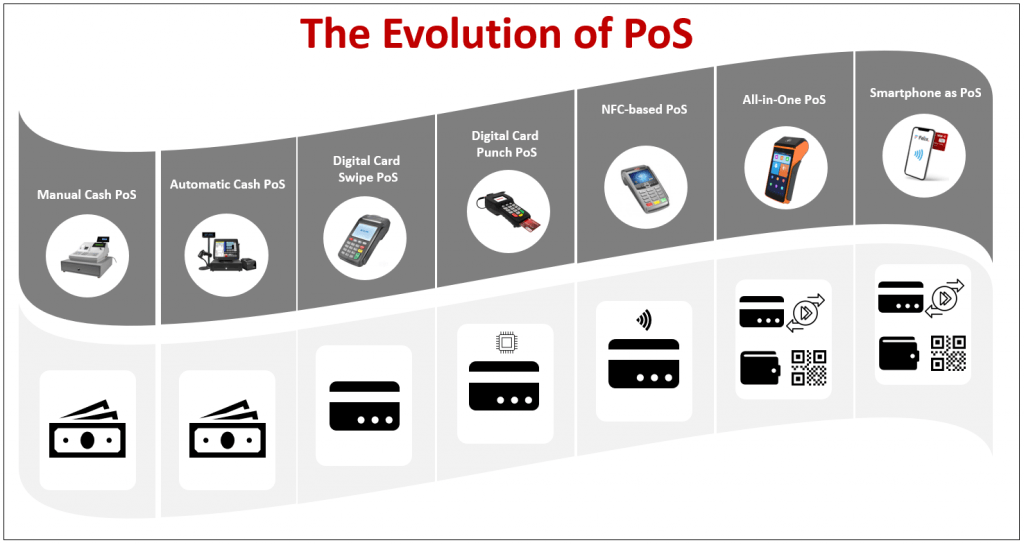 Point-of-sale systems got more computerized as time passed, storing a product database on a computer server. They frequently include a barcode reader to eliminate the need for manual price entry while also electronically storing transaction data.
Things are a lot more advanced nowadays. While some retailers continue to utilize the methods mentioned above, many are migrating to modern cloud-based POS systems that save data online.
Types of POS Systems
When it comes to choosing a POS system to assist in business operation, there is no such thing as a one-size-fits-all solution. Different types of businesses operate in different ways. They handle customer support, sales, and back offices in a variety of methods.
As a result, take full advantage of a POS system, choose one that is tailored to your unique type of business and operational process.
Retail POS Systems
On the surface, retail point-of-sale systems appear to be simple:
A consumer takes things to the checkout counter that they plan to purchase. The shop assistant scans the barcodes of the products, which adds all of the products to the order, adds sales tax, and displays the total amount due.

The consumer then pays with cash or a credit (or debit) card, and the transaction would be completed.
Isn't it simple? Yes, from the customer's perspective, it's simple - but that's kind of the point. From the perspective of business owners, what matters most is all of the data collecting and tracking that goes on beneath the surface.
When searching for the best retail POS system for your company, look for the following features:
Advanced inventory management features include an inventory matrix that takes into account item sizes, colors, models, or styles.

A customer relationship management (CRM) system that allows you to develop personalized email marketing campaigns.

Customers can use layaway services and features to help them afford large-ticket purchases.

Split tenders allow buyers to pay in different ways for a single sale.

Set up and track employee commissions to drive your team to sell more
Restaurant POS Systems
When it comes to operating processes at the point of purchase, bar and restaurant POS systems are a different breed from retail point of sale systems.
Depending on the type of restaurant you're operating — haute cuisine, a neighborhood hipster bar, or a fast-casual restaurant — you may need a point of sale system tailored to your unique niche in the food and beverage industry.
Quick-Service Restaurants
The order and transaction process for quick-service restaurant POS systems is similar to that of retail counterparts.
A customer approaches the counter and places an order.

The order is rung up in the POS system by the employee.

The customer then makes the payment for their order.
What is not seen is what goes behind the scenes. Once an order is placed, the POS system sends it to the back-of-house prep stations through a kitchen printer or kitchen display system (KDS). This real-time communication is essential for providing prompt and accurate service.
The following are some must-have features for a QSR POS:
Product prep station assignment ensures that food orders are sent to the proper prep station.

Include tools for online ordering and delivery management to generate more revenue.

A self-service kiosk might be added to facilitate keeping lines moving during busy hours.

A digital menu board with photos or videos of your delectable cuisine to entice guests to come and spend more.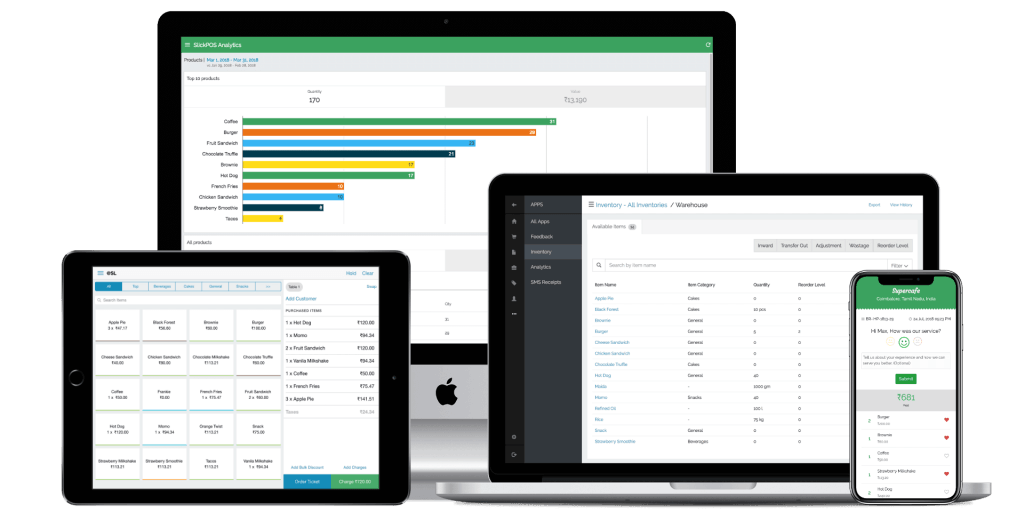 Full-Service Restaurant and Bar
Your restaurant POS system is at the heart of your day-to-day operations, from servers inputting orders at the front of the house to printing tickets in the kitchen for the chef to prepare. If you're looking for a restaurant POS, here are some must-have features to look for:
Every seat in the house has its own table manager.

Ability to accept and handle reservations

Checks may be easily divided by item, quantity, or guest, and checks may be transferred to another waiter or bartender.

Include tools for online ordering and delivery management to create more revenue.

Allow for the use of EMV/NFC-enabled pay-at-the-table technologies to improve operational performance and minimize chargebacks.

Assigning product prep stations such that food orders go to the kitchen and drink orders go to the bar

Pre-authorize credit cards to guarantee that no one forgets to pay their bar tab.

Inventory management system for food and liquor
Salon POS Systems
Salons and spas are a highly unique sector for POS systems since they provide both services and products; thus, your POS system must be able to manage both. From inventory management to stylist management, here are some criteria you should look for in a salon POS system:
Clients can arrange appointments online 24 hours a day, seven days a week.

A customer relationship management (CRM) system that allows you to track client services and develop tailored marketing promotions.

Booth management is required if the stylists are on a contract basis.
Features to Look for in a POS System?
Now that you know what industry-specific features to look for in a POS system, let's look at some more basic features that apply to nearly any type of business.
Inventory Management
POS systems can help you replace manual counts with automated operations that are either time-saving and accurate. Some POS solutions may even notify you when stock is getting short and provide you with the information necessary to make a purchase order in a timely manner, ensuring that you never run out of your best-sellers.
Employee Management
You may use POS terminals for employee clock-in and clock-out, requiring employees to validate their identities so that you only pay for the time workers are on the clock. You may also use your POS system to produce personnel schedules, saving you the work of creating and modifying timetables manually as changes occur.
POS Reporting
The real-time data that your POS system can provide with a few clicks may help you keep a close eye on spending and determine the sources of shrinkage if it arises. POS reports also allow you to track key performance indicators (KPIs), which reflect how your company is progressing toward the business objectives you set.
Third-party Integrations
Check to see whether the POS system in consideration has been integrating with your accounting software, online ordering, customer relationship management, or other business-related apps. Data is automatically transferred across programs when third-party apps are integrated, so you won't have to waste extra time keying in information – or rectifying data input mistakes.
We at Magenest offer a lot of integrations from famous third-parties like Xero, QuickBooks, Odoo, and integrations for numerous trustworthy payment gateways. Check them out now!
How Does a POS System Work?
Now that you understand the many types of POS systems and the features to look for, let's take a deeper look at how the software and hardware work together to build a complete system.
Traditional POS Systems
Traditional or legacy POS systems keep all software and data on a local server at the business. You pay for the hardware and a certain version of the software up advance — the latter being the catch. When the software business provides new features and updates (a.k.a. a new version), obviously you will have to pay to upgrade to the most recent and greatest.
Cloud-Based POS Systems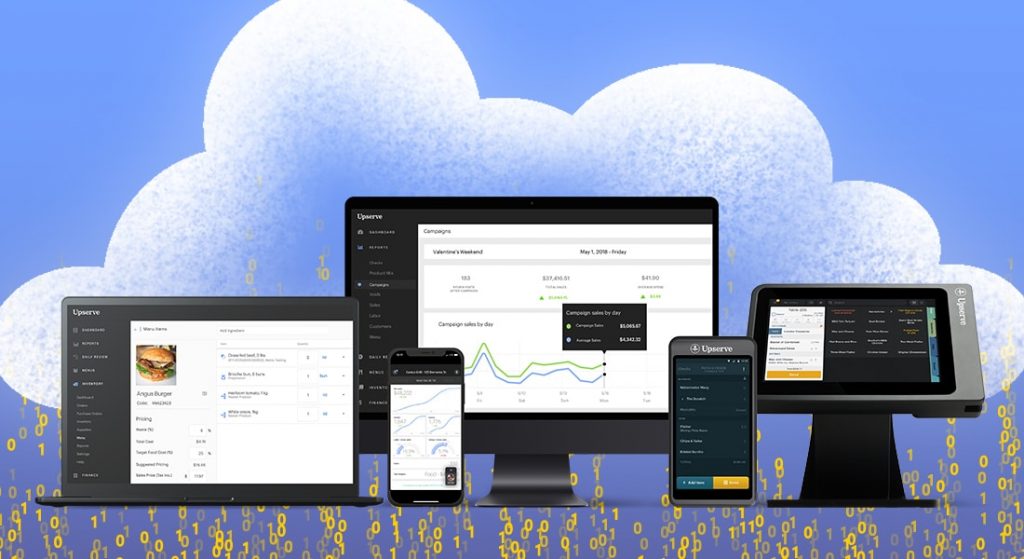 With cloud-based POS systems, POS software is installed on POS hardware, and your data is kept on a server at a distant location (also known as "the cloud") and in the cloud. Storing your company data in the cloud enables you to access and control your POS system's back office over the internet.
Rather than making a substantial upfront investment in the POS system, you pay a more reasonable ongoing monthly membership price that includes free upgrades.
Hybrid POS Systems
If you don't want to be completely reliant on the internet or on-site servers to keep your business going, you may choose a hybrid system that employs both cloud and local servers to ensure you always have access to your POS application and data.
Mobile POS Systems
Mobile POS systems, which may be used as a standalone device or as an extension of your countertop POS system, allow you to convert an iPad or Android tablet into a point of sale device. Line-busting capabilities are provided by mobile POS, allowing you to keep lines short and improve customer experiences.
Conclusion
To recap, although POS systems vary depending on the type of business, they share many key elements and processes. Despite all of these advantageous features, many merchants are hesitant to upgrade to a better POS system. Instead, they continue to rely on outdated cash registers, Quickbooks, and Excel spreadsheets.
Implementing new technologies to alter your system might be overwhelming. When migrating to a new system, there is always the risk of losing valuable data. It may also necessitate a change in your business process, which may interrupt your operations.
The main challenge, however, is choosing the best POS for your company. To do so, you must first understand how a POS system works for your business and how to evaluate different suppliers depending on your needs. If you have requests for Magenest regarding the POS systems, please send us your messages here.