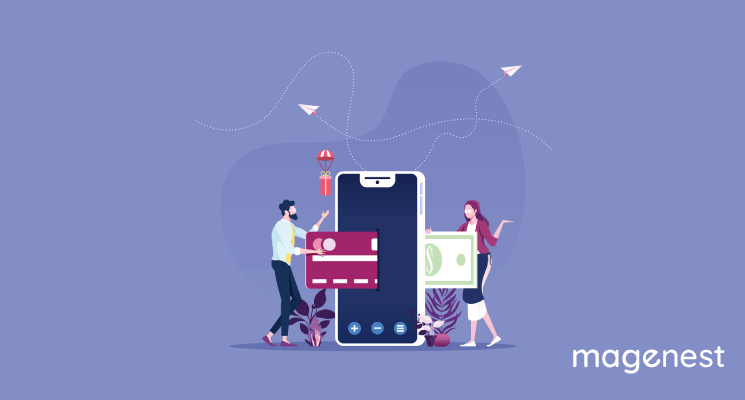 eCommerce has been around for more than 20 years and has still gradually taken over the sales market. It was not until 2020 when the COVID 19 pandemic appeared that customers were forced to rely on online shopping. This ongoing situation has created a massive surge in the eCommerce industry without any sign of letting up in 2023.
Whether you are new in business or just looking for ways to add a sales channel to your current business program, there are many definitions to learn when it comes to selling stuff online. Whether you are offering digital goods, retail products, or subscription services, nowadays it's been important for a business to know how to accept credit card payments online via merchant gateways like Stripe or PayPal. In this article, we are going to explain to you exactly how to do so and suggest several recommendations for merchant services to set up online payments quickly and easily.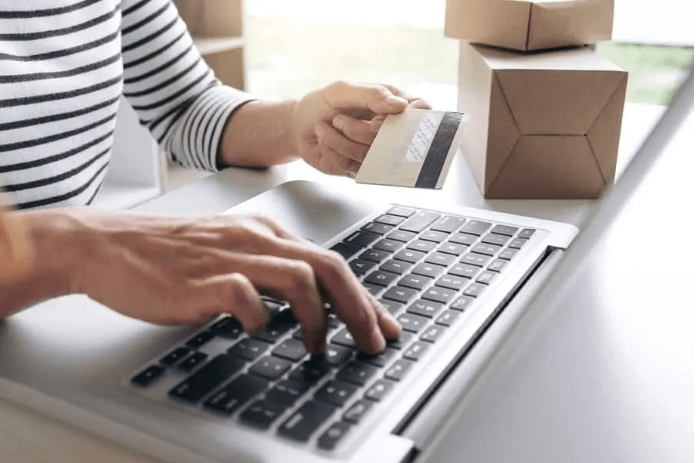 How to Accept Credit Card Payments Online? How Many Available Options?
If you want to process credit card payments, you need to set up an online payment channel. There are 6 options to help you accept credit cards online:
Third-Party Apps and Extensions
Payment Buttons
Shopping Cart Software
Hosted Payment Pages
Online Invoicing Software
Social Media Platforms
Note that it's not allowable to sell digital products on Facebook or Instagram so if you plan to sell any downloadable products, cross them off your list right away. For those who just want to find an easy way to bill your customers, you can just go for electronic invoicing. There would be no need for an eCommerce website at all.
Today's post is going to focus on various payment methods, including options that don't require your business to have a website, and finally a review of popular providers that would be the best fit for your online store.
How to Accept Credit Card Payments Online With a Website?
We all know a fact that a website is a pretty integral part of online selling for a majority of businesses out there. However, when we look at some alternatives in the following section, it's not necessary to have a website. The very first question to ask yourself, though, is whether you have already had a website and then, Do you like that website? Or Do you want to build another one from scratch? Don't worry if you find yourself in any of these problems because there are solutions for both scenarios.
For the first option which is to maintain your existing site, you can implement payment buttons for your existing website or use a good extension to support online payments. Besides, you can integrate a hosted payment page to transfer your customers to another checkout when they decide to make a purchase at your online store.
But if you would rather start over completely with your website, there are plenty of website builders available out there to help, you just need to go and find one. Usually, those tools can support all the options you need for accepting credit card payments online, which will be described below.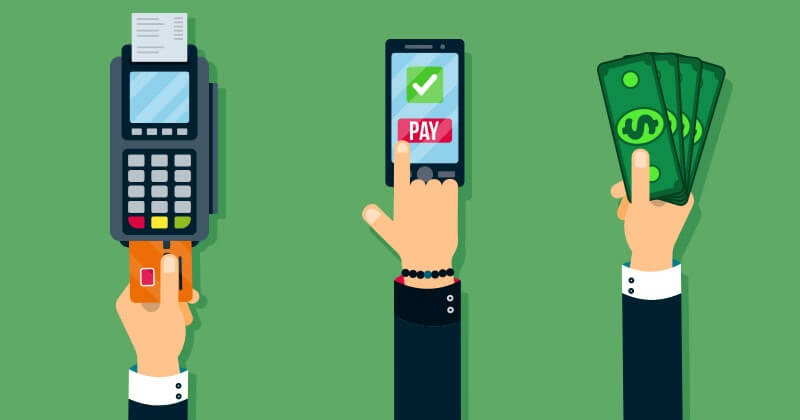 If you used to get used to a site builder such as Weebly, Wix, WordPress before, it's actually quite simple to process payments online. You just need to check out the third-party apps, plugins, and extensions available from the site builder. This will not require any technical expertise to get them working for you, making this option one of the easiest solutions when you already have a website you love to keep.
Using Apps from Third-Parties on Your Current or New Site
Using Payment Buttons
Another way to add the payment function to your existing website is to find a suitable payment processor that provides payment buttons. For example, Shopify has offered a wide range of payment packages, you can even just go to the cheapest offer of theirs for a payment button, Shopify Lite. This plan also gives you access to Shopify's mPOS application and the ability to sell products on Facebook platform.
Although it's incredibly convenient to add payments to an existing site because it involves little work, you wouldn't be able to get as many tools as you might have with hosted eCommerce software. That leads us to the next amazing option if you want to build a new site or don't know where to start, which is shopping cart software.
Building a New Site With Shopping Cart Software
Sometimes eCommerce software is an all-in-one solution for businesses to sell online. To add an eCommerce feature to your existing site, you have to choose a platform, buy the domain, and pay for hosting. But all of them can be done with shopping carts, everything now is in a single package, from online sales to product management or even the ability to directly buy a domain name.
Typically, shopping cart software helps to centralize control of sales through various channels so if you sell products and services on social networks, on eBay, or via another channel, you could handle orders with just a single platform. Shopping carts can also include marketing tools or integrations with POS systems and integrations with marketing platforms.
In general, even if your shopping cart may lack all the features you want, you still can consider using extensions and integrations to customize it the way you want. For example, Magenest has provided useful payment integrations like that to help merchants easily integrate into the payment gateways that allow their sites to accept online payments. It's worth doing something like researching the available add-ons and all the massive software features out there to build what you want to build your own website.
Using a Hosted Payment Page
You may not know that using a hosted payment page is one of the easiest ways to accept credit card payments online. Basically, this kind of feature would redirect customers to a secure hosted checkout page where they have to enter information about their payment. If you have used PayPal to create the payment online and been directed to the PayPal website to check out, then you are on a hosted payment page.
Hosted payment pages can be easily integrated into your website and they only require a few codes that can be cut and pasted into your website. Since you can direct customers off your site for their checkout, the hassle of having to secure and encrypt your server to meet PCI compliance requirements will somehow be eliminated. This can help to reduce the chance of a data breach dramatically because sensitive credit card data wouldn't be stored on your server.
How to Accept Credit Card Payments Online Without a Website?
Most people think that taking payments online is the same as having a website. Although it is a very common option, you don't really need to own a website to do that. Now let's introduce to you a few alternatives for how to accept credit card payments online.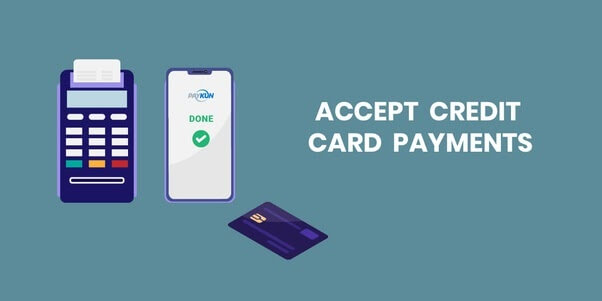 Creating Online Invoices
Invoicing software is cloud-based and that means you can access it no matter where you are and want to. Online invoices can be customized and sent via email, or you can also generate a shareable link to the invoice. This method is different from old-fashioned invoicing because it involves a link that allows customers to pay directly. They just have to follow the link and fill in the payment information, making everything much quicker than you thought!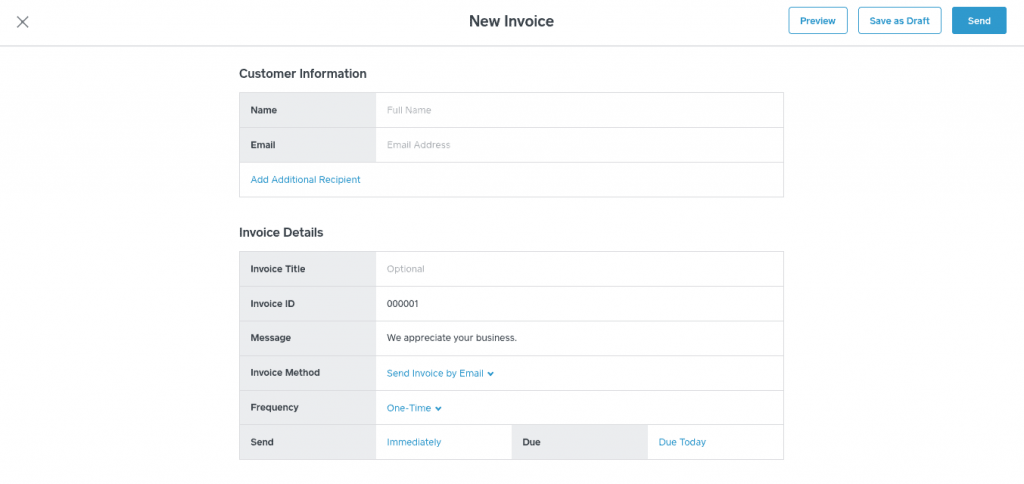 Selling on Social Media
Before the idea of buying products directly via social media channels was kind of novel and not widespread. Today, you can easily create your own online store via Facebook, Instagram, or buyable pins on Pinterest.
Shopify seems to be among the most common options to sell things online. As we mentioned above, the Lite plan offers access to its mPOS app, an integrated Facebook store with automated tools, and buy buttons for a website.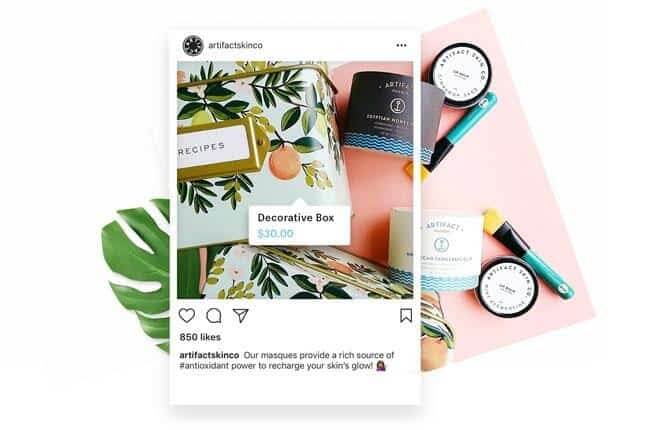 What are Great Payment Processors You Should Know?
There are tons of companies on the market that can help you accept credit card payments online, but only a few of them have the right combination of amazing features, reasonable pricing, and great customer support that make them a good business choice for you.
Below, we pointed out some of the best methods for your business payment. Remember that there is no one-size-fits-all solution, make sure you take time and effort to check it out and get a complete picture of each processor before deciding to work with them.
1. Square
Square may be well-known for supporting eCommerce transactions for small and seasonal businesses but the company has greatly expanded its product ranges in recent years.
If you don't have a website, you still can send a payment link and accept credit card payments online thanks to Square Online Checkout. Another way to take payments is to set up recurring billing with Square's invoicing feature.
You can build your online store, accept online payments and manage your inventory.
Square great simplifies the account setup process and allows you to sell almost immediately because it doesn't require credit checks for low-risk businesses.
There are also no monthly fees if you choose the free plan and no long-term contracts, which certainly lowers your costs and gives you more flexibility when you switch to a different provider.

Pros:
No monthly fees for free plan
No long-term commitment in contracts.
The flat-rate pricing is predictable
Cons:
There may be issues about account stability
Expensive for business with high-volume
Options for customer support is limited
2. Stripe Payment
Next, we would like to introduce Stripe Payment because this is the best for businesses that need extensive options of customization. The Stripe Payment provider is big enough to handle transactions directly on its own processing network with many services and options that most conventional merchant account providers can't keep up with. Magento 2 Stripe Payment & Subscription is surely an excellent extension that helps vendors process payments effortlessly and successfully.
Another thing to set Stripe apart from its competitors is its strong support to help you create the payment flow you want. Not only being a developer-friendly solution, but Stripe also offers customization with tools you will not find anywhere else.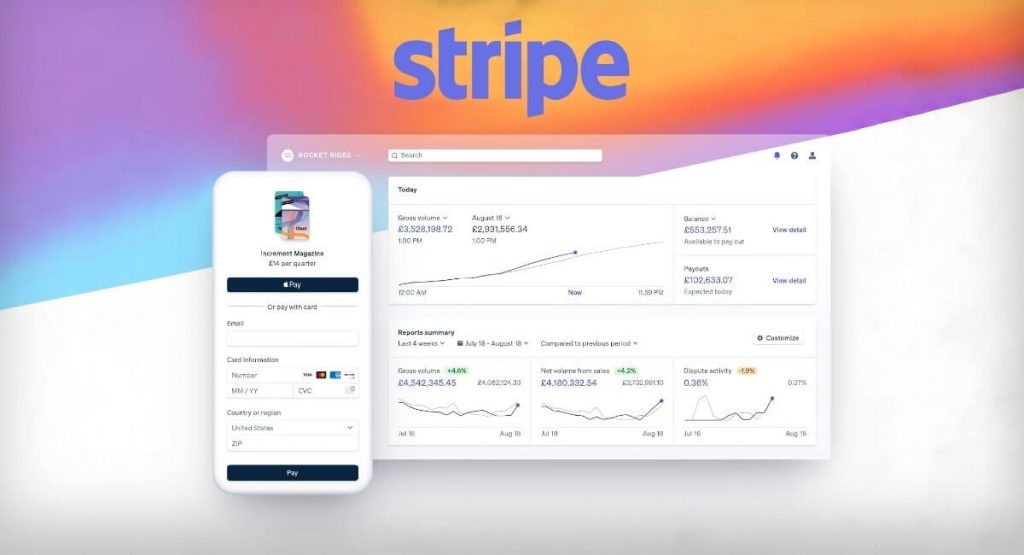 Pros:
The flat-rate pricing is transparent
Extensive customization options
No monthly fee for basic accounts
Great customer support with 24/7 live chat and telephone line
Cons:
Need some technical skills to implement
Not suitable for high-risk industries
Account stability issues
3. PayPal
PayPal is one of the earliest pioneers in the eCommerce industry and of course, it's a great choice for new-established businesses who are looking for ways to start selling online. Besides, the company is also ideal for low-volume businesses.
PayPal's basic plan offers some features but if you need more, be prepared to pay extra. The PayPal Pro plan has a virtual terminal, recurring billing support, and many additional features.
The price is rather high but it's a good deal for eCommerce businesses to use PayPal payment.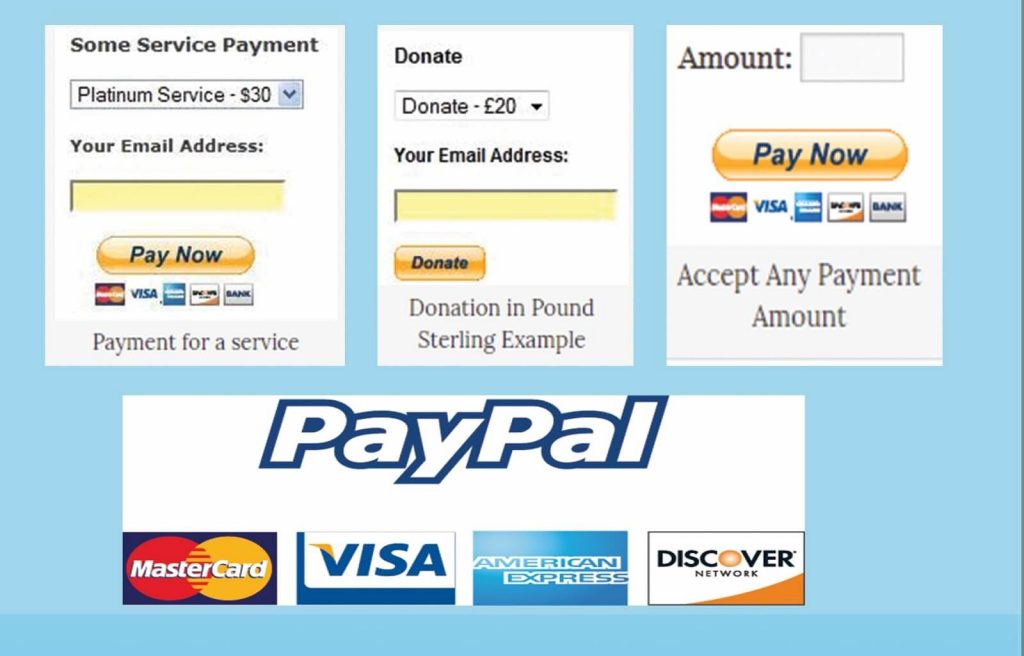 Pros:
The flat-rate pricing is predictable
Suitable for low-volume merchants
Multiple pricing plans
All-in-one payment system
Cons:
Account stability issues
Inconsistent customer support
Not ideal for high-risk industries
4. QuickBooks Payment
QuickBooks is by far among the most popular options for eCommerce accounting so it makes sense for many businesses to process payments from the same company that also offers the accounting services. It's a great choice for small professional services businesses.
With QuickBooks Payment, you don't have to sign up to get a payment service since it can be integrated with the existing QuickBooks accounting products. Magento 2 QuickBooks Online is a powerful extension that can be easily integrated into your online store to help you with better financial management and accept credit card payments online.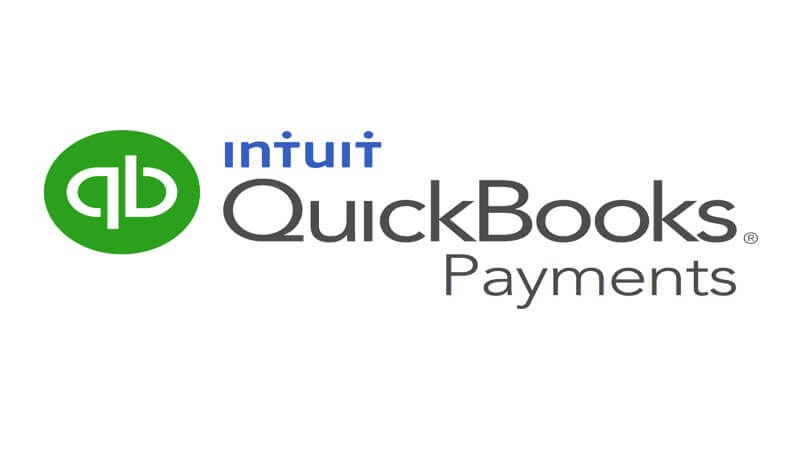 Pros:
The flat-rate pricing is predictable
No monthly fees
Ideal for professional services
Seamless QuickBooks integration
Cons:
The fee per transaction is high
Limited customization for invoicing
Inconsistent customer support
Conclusion
Figuring out how to accept credit card payments and choosing the right payment provider for your eCommerce store can be overwhelming at first. But we hope you will not feel it that way after reading our article today. Selling online is no doubt the lifeblood for your successful development in business because if you can't make sales online, you have no business. This has become even true in the ongoing pandemic situation in 2023. Go to our store blog to read more useful posts about eCommerce like this.