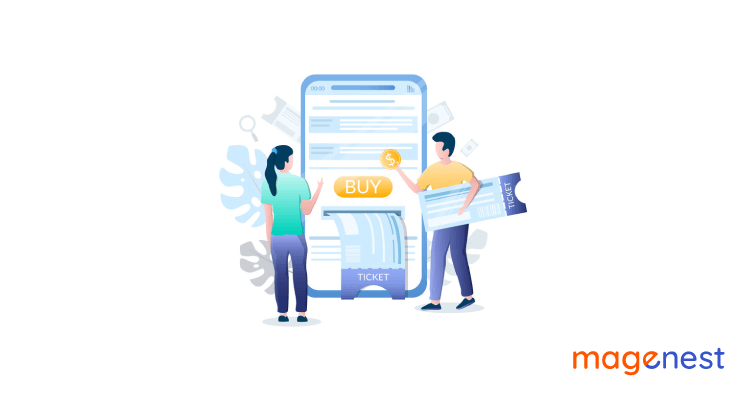 When we organize an event, we all want to make it amazing and selling tickets can be a huge challenge. In this article today, we have compiled the best software apps for event tickets that any event host should check out. All the apps we've listed will help save you a great deal of time while increasing your ticket sales. Stay tuned and the answer to "how to create tickets for an event" should be as easy as pie.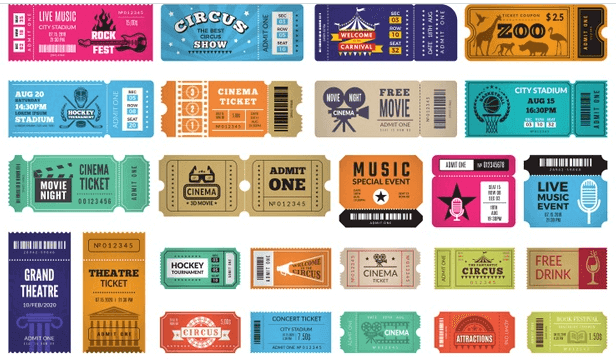 The Importance of Knowing How to Create Tickets for an Event
The presence of an impactful message can bring an event to a whole new level and boost attendee interest. Unfortunately, ticket design is sometimes overlooked as even organizers are more concerned with the event itself or the sales rather than how the tickets would look like.
From a brand's perspective, designing tickets is one of the biggest factors that can affect their even performance. If you use generic tickets instead of delicately customized, attendees may notice and have some doubts about the quality of the event.
Tickets with great design have the potential to bring you more sales. Below are the main benefits of knowing how to create tickets for an event.
Provide information
When you choose custom tickets for an event, you can include exact information about your event as well as arrange it on the tickets in the way you want, from the event address to the instructions about how to get there. Those are things that generic tickets cannot do for you because they let attendees find out about the information separately which is very inconvenient.
On designed tickets, other information can be included like an agenda or even a map of the venue. The contact information of the event organizers will also be very helpful to add on a ticket if attendees want to get in touch, have any queries, or need some assistance.
Tickets are a marketing tool
With custom event ticket printing, you can design beautiful tickets and enhance the quality of your event too. They are also a good opportunity for the event hosts to have more revenue through sponsors. When companies have enough interest in your event, they may want to be one of your sponsors and want their logos to be included in your tickets.
Increase brand recognition
Visually appealing tickets aren't just important for the event sponsors, they are also a great way to boost your brand recognition over time. Great branding is almost memorable and given more attention, so do everything you can to make sure that your tickets can represent your brand properly and effectively.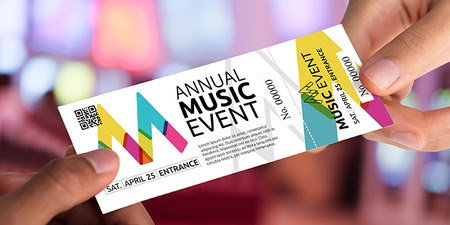 How to create tickets for an event with Microsoft Word?
The task of creating event tickets may seem pretty tough especially for those who are not skilled in using Microsoft Word. And we know that quite a lot of people have been left disappointed in attempting to explore how to create tickets for an event by themselves. But there's no need to worry because those confusions and difficulties can pave the way for your success later and hard work will pay off.
The truth is that creating event tickets is more simple than you thought it would be and one of the effective methods for producing numbered event tickets is using Word templates which can be easily adapted and modified in the way you want to suit most of your needs.
Nowadays when you explore the Internet you might feel confused about tons of Word templates available, which contain several varieties of event tickets.
Microsoft has made it easy for you to choose the options you want as different tickets will appear on the template and you can start making it more creative and artistic with your imagination.
You can produce your event tickets and whether they are made for a fundraising event, a party, or a charity, they all have a professional and special look thanks to the excellent service of Microsoft Publisher in the Microsoft Office Suite. Believe it or not, it's a very powerful tool to help you organize your events much better on a variety of occasions.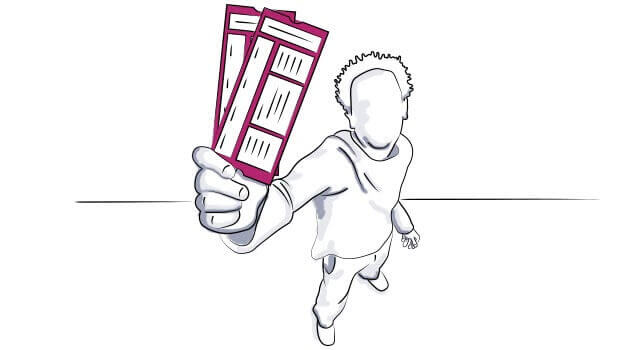 This tool not only allows you to create event tickets but also generate different menus or attractive resumes and all you have to do is to find the appropriate Microsoft template and fill the blanks with the text you want to display. You can opt for the color of your choice and choose to print right away or save the template as a file.
With the professional edition of the Microsoft Office suite, a number of errands can be executed like design jobs, layout tasks, and many others. This can save users a significant amount of precious time and effort.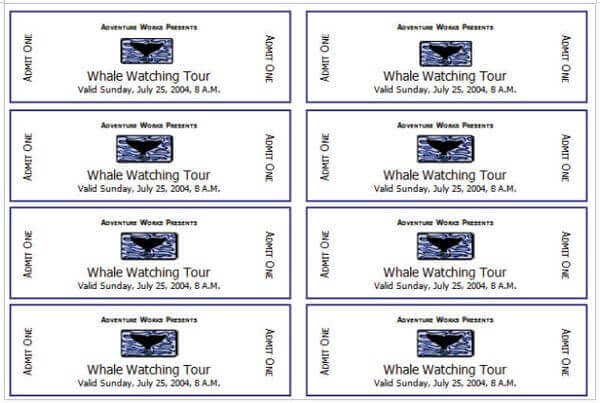 To know how to create tickets for an event, you can follow these steps:
To start, you initiate Microsoft Publisher and then hit the field "Available Templates page". Here you type the word "tickets" and double click on the desired template to open it.

Then you should check the chosen ticket template carefully for any pre-existing numbers. If there is anything you want to change just click on the number box, delete and commence your own numbering series.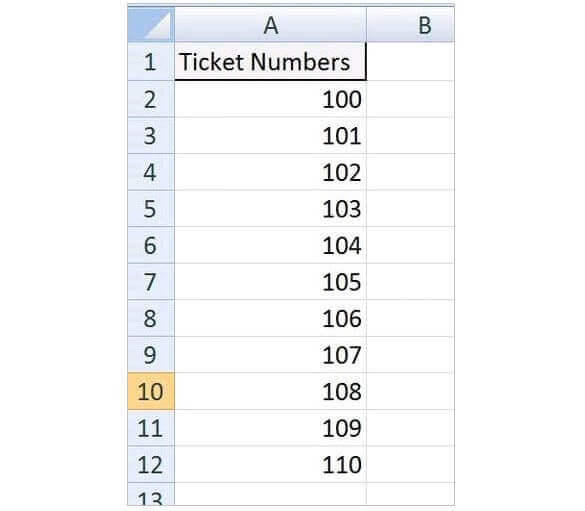 Next, go to the Insert option and move your cursor over the Draw Text Box and create a plus mark and now you can pull to sketch a new box and create the number sequences.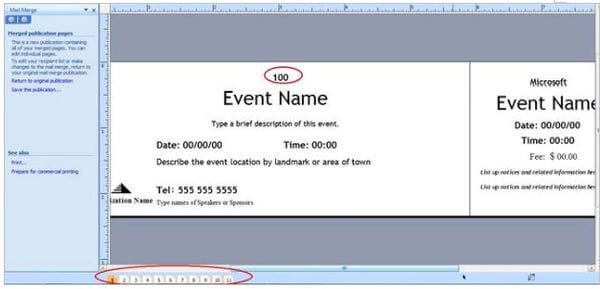 Now you click on the Insert Option again and the option for Page Number will appear. Now you click on it and choose Insert.
Currently, you can pull the default Number and hit the OK tab to update the even ticket number. At this final step, you've learned how to create tickets for an event and you can print them and start your marketing campaign.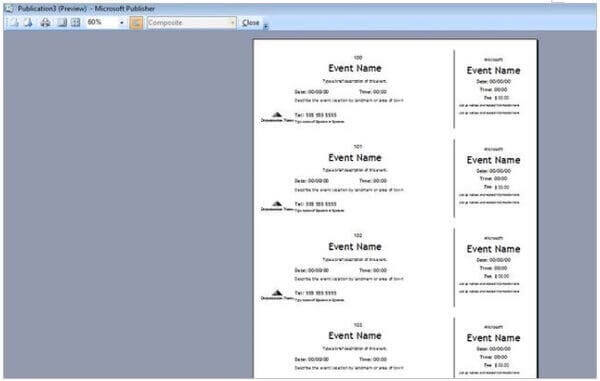 Top 9 Event Ticket Software Apps for Event Planners
Apart from using Microsoft, do you know that there are still many useful apps to consider? Below would be our suggestion for any event planner who wants to know how to create tickets for an event with ease: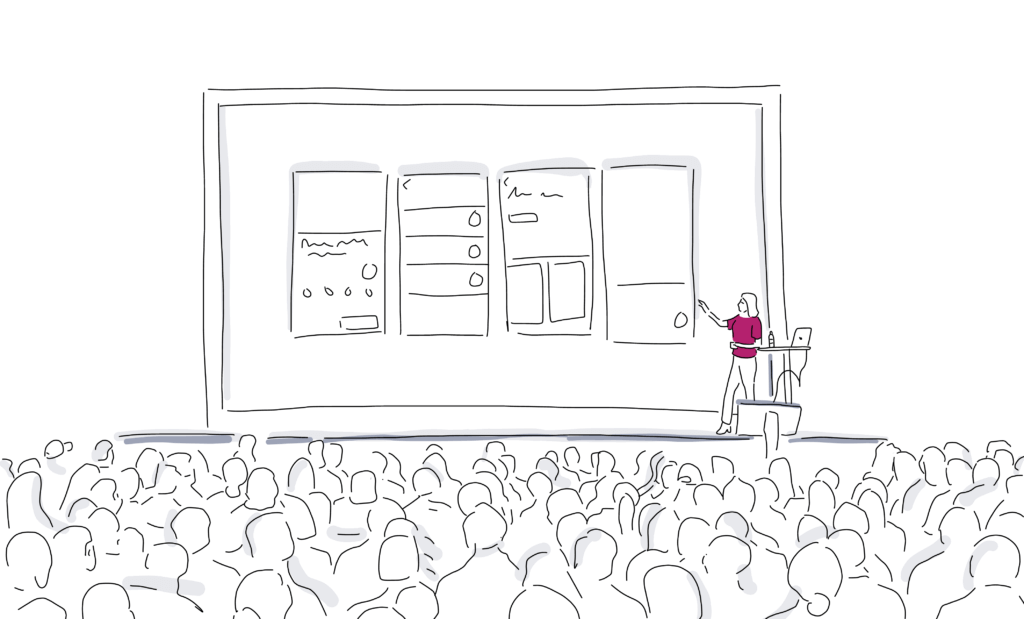 1. Cvent
Cvent is among the leaders in all the reports of the G2 Crowd Event Management Platform which gives the lists based on the ability of providers and whether they can serve various markets well.
This software app can eliminate the need for paperwork and spreadsheets but still help planners keep a good track of their attendees. This platform is completely customizable and allows you to accommodate events of various types, sizes, and complexities. Plus, new users can request a free demo of Cvent to see how it works.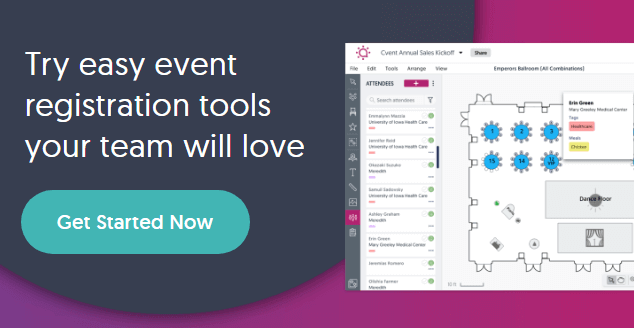 2. Eventbrite
The mission of Eventbrite is to bring the world together since they have tons of resources to help businesses to sell more tickets and also update about what's going on in the event industry.
If you need something simple to use then Eventbrite is a good choice to pick. According to Michael, the head of Denver operations in Clique Studios, he chose Eventbrite for his design sprint workshop and recommended the platform because of its easy-to-use features and simple integration as well as management.
However, some users suppose there is not much room for customizing templates in Eventbrite.
3. Tix.com
Another option for creating event tickets is Tix.com. The company requires no setup fees and claims that they are providing one of the lowest service fees in the ticketing industry. It's easy to use and possible to sell tickets from your mobile device.
Another great thing about Tix is that it has a guest engagement feature which means you can develop relationships with your participants through social posts and surveys. Tix has been proud of its excellent customer service.
One drawback Tix.com may have is its lagging in software updating sometimes.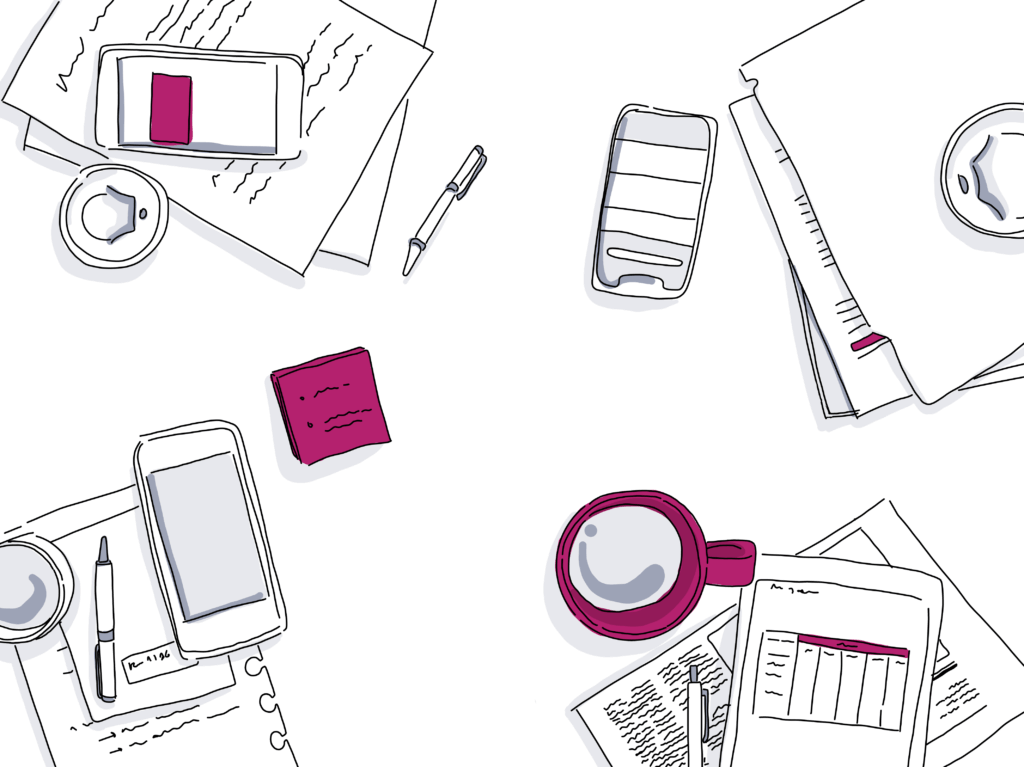 4. Event tickets from Magenest
This extension is well-known for creating tickets events with flexible options. It allows merchants to have their own designed tickets to match any particular event they have.
There are many grid view modes for admins to manage their event lists with different information categories.
Event tickets extension from Magenest is one of the best choices for any organizers in the event industry with easy management and flexible features. Event Tickets can help you create event tickets with easy-to-customize options and designing printable tickets with QR codes. Admins can also set up reminder emails to remind their customers about upcoming events. It is clear that keeping track of your event attendees via checked-in tickets is much easier. Thus, running a successful event is simpler than it has ever been.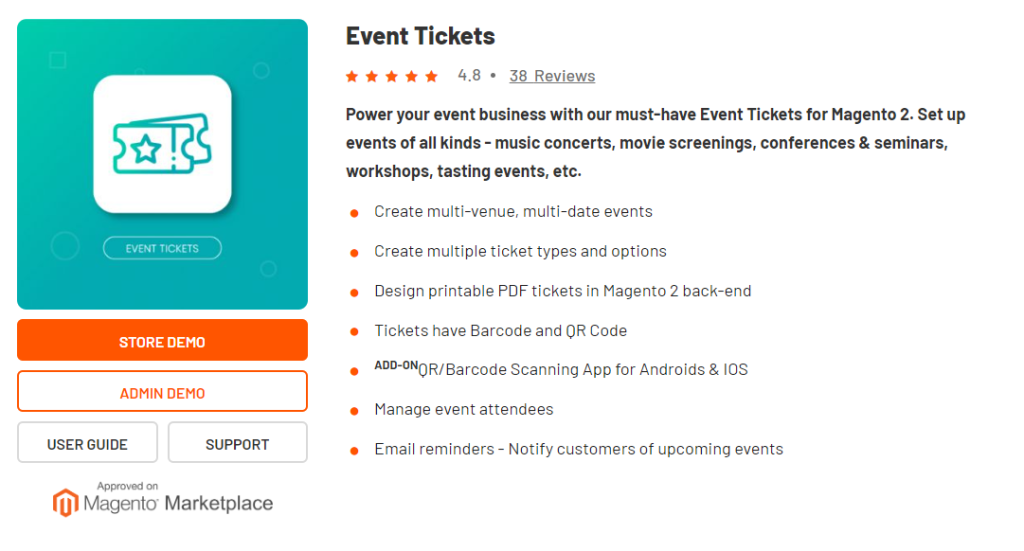 5. Ticketbud
Ticketbud is a ticketing software that allows you to create event tickets in complete control when it comes to how much you have to pay for the event. For example, event organizers can get payouts with Ticketbud on a daily basis.
Ticketbud has been known for its fantastic customer service and easy-to-use functions.
But reviewers said that they sometimes had issues with images in the background.
6. TicketLeap
TicketLeap providers low ticket fees for event planners and an educational platform called Events University for them to learn more knowledge and grow their business. There you can find almost all types of information to help plan your event successfully. For instance, you can find out how to make people interested in your event and share it with their friends or how to plan your event within a week.
With a pro version of TicketLeap, you can build web pages that have a friendly interface on both desktop and mobile devices.
However, according to Capterra reviews, tickets are more suitable for one-day events and users expect they can offer more than just that.
7. Eventbee
This platform is very affordable since they only charge a flat fee of 1 dollar for all tickets sold. Besides, the company has various features when it comes to social sharing including Facebook RSVP and sharing tools on social media although the color and design of Eventbee may not stand out and surprise anyone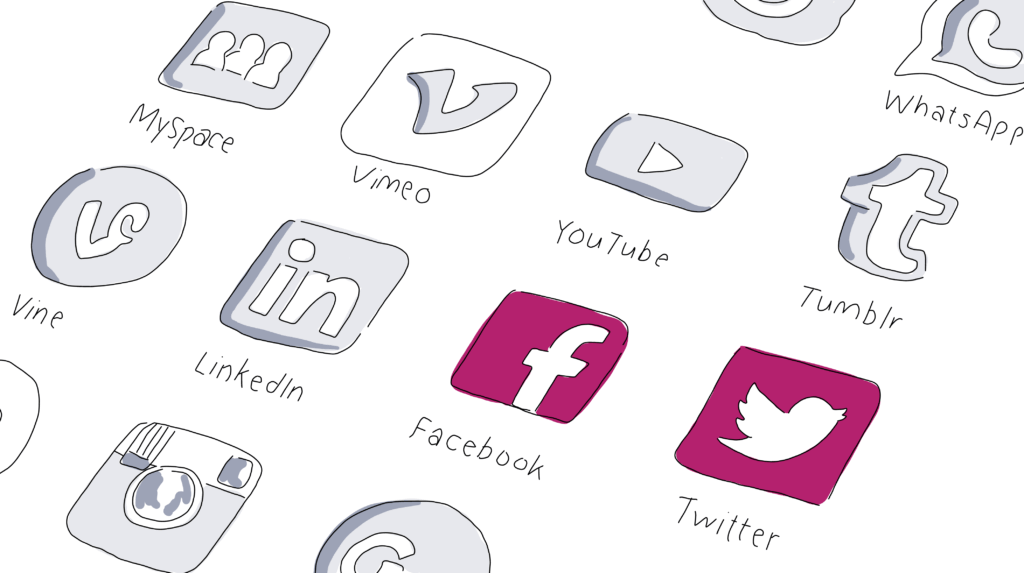 8. ThunderTix
This event ticketing software is all about integrating external marketing resources that allow you to use the widget to embed your event list into your website. You can also use links given to you by ThunderTix to promote your events and sell tickets on your Facebook page
ThunderTix users are given options to optimize their email templates and make their ThunderTix more unique and outstanding.
ThunderTix seems to focus on developing new features rather than improving existing features.
9. Accelevents
This software is reasonably affordable but still has a full spectrum of services for its users to enjoy. Event organizers can customize their page with Accelevents. Ticket planners can integrate Accelevents with their fundraising tools such as donation pages, mobile silent auctions, and text-to-give campaigns.
The platform allows your fundraising suite to be integrated with the event ticketing capabilities and it means you can sell your tickets to your fundraising event and collect donations or auction bids.
Nevertheless, there are a few complaints that the order of auction items might be changed after users uploaded them.
Questions you may have about how to create tickets for an event
What size should an event ticket be?
Usually, the size of event tickets that come with stubs is 5.5 x 2.215 inches while other event tickets are 1.97 x 5.63 inches.
What is a good font for an event ticket?
The most popular fonts are Helvetica, Arial, Courier, Georgia, Verdana, and Times New Roman as they are all simple, clear, and legible enough. Don't forget the brand consistency in business and try to match the font with your current style.
What to include on event tickets?
Some basic information about the name of the event, the venue, date and time, and ticket number is enough. Some tickets may have barcodes and other necessary information.
Should event tickets be landscape or portrait?
For short pieces of information, portrait tickets are the way to go and the opposite is true for landscape orientation. Consider whether you want to add a logo or other images and combine them with the ticket details to determine the best orientation.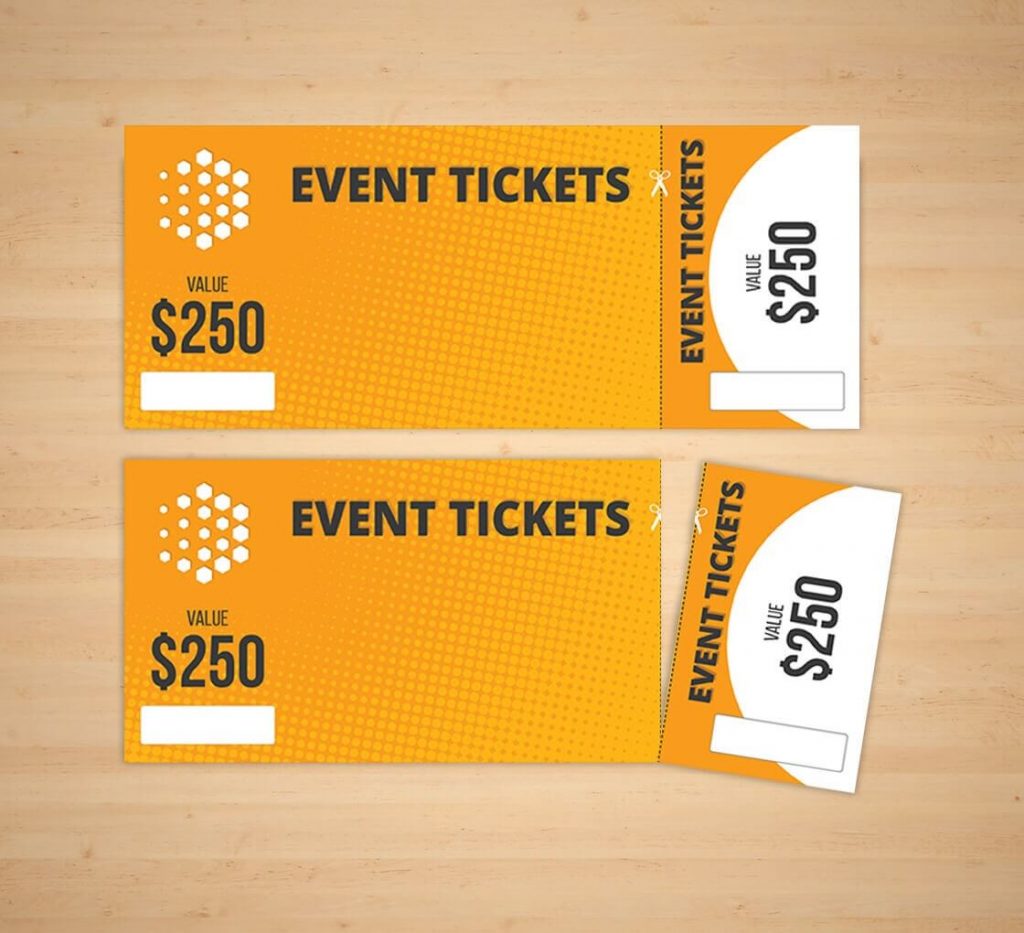 Conclusion
We hope that the article about how to create event tickets today is useful to you and you can really apply some tips to boost your event performance and increase your revenue. Creating ticket events can be tough at first but once you learn how to make them, this should be super simple and fun to do. For other interesting posts like this, visit our store blogs, we not only provide you knowledge about your ticket events but also amazing extensions to help you run your eCommerce store successfully!