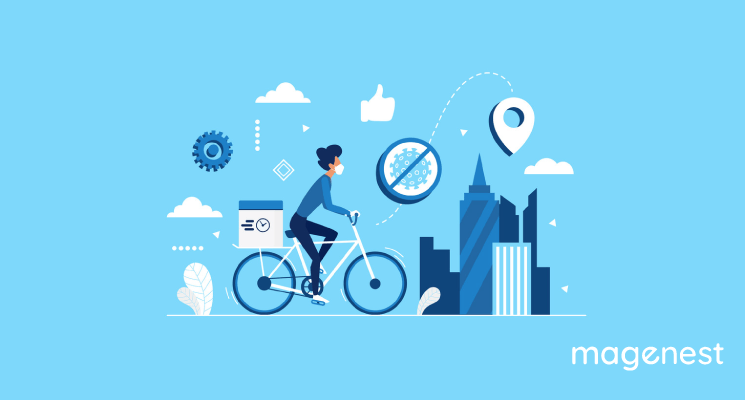 Learning how to start dropshipping business is a great idea in the context when people are moving towards the virtual world for business. It is undeniable that you can see a variety of benefits of this business. You totally have the power to sell your own products to customers, set prices, and choose a suitable market for your brand.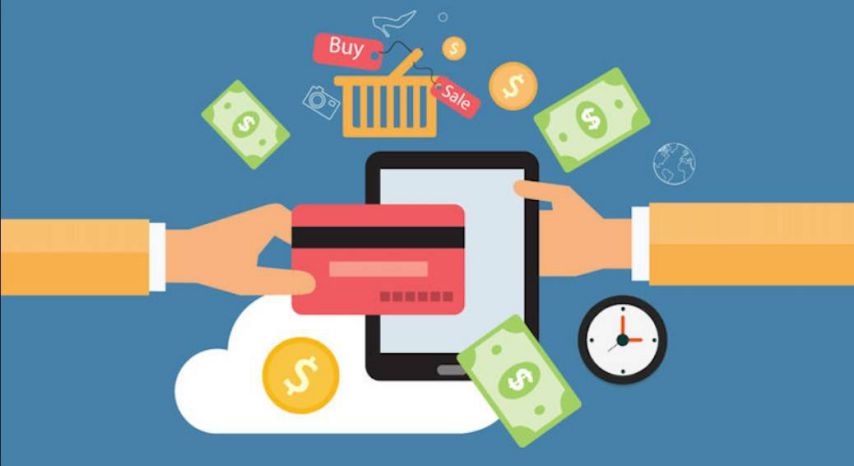 In case you are new to this eCommerce, the article below will guide you through some useful tips on how to start dropshipping business. Let's take a deeper look at it and find your own effective way to start a business.
Read more: How To Start An Online Store Successfully?
What is dropshipping business?
Dropshipping is a common term whenever you search for some tips on how to start a business on virtual platforms. So, what is it?
To be more specific, dropshipping is mainly a form of retail business which plays a role as normal online eCommerce but without an inventory. This means it, as sellers, can accept the customers' orders and connect with the third-party vendors, often wholesalers or manufacturers, to complete the buying process for customers.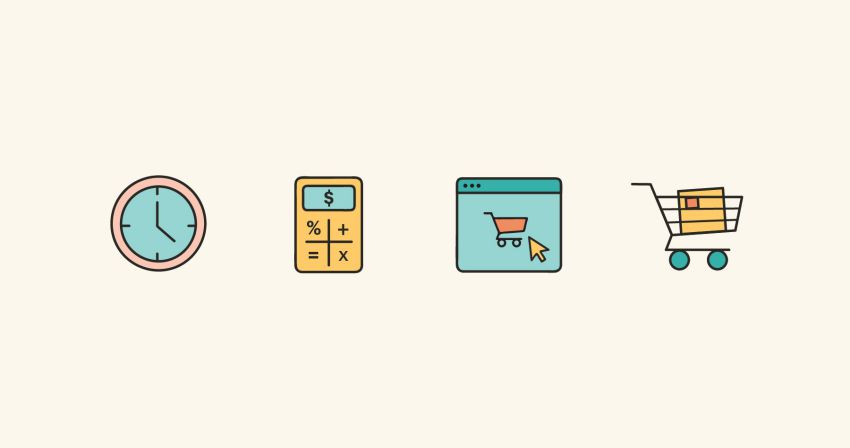 Surely, you can find some dropshipping examples on a daily basis. It is more about the way it operates its products and selling systems. In fact, this type of business is beneficial and money-saving so many people choose to learn how to start dropshipping business.
Pros and cons of dropshipping
As dropshipping is popular, it does not mean you can start a dropshipping business easily. Below are some pros and cons that you should consider considerably before starting a dropshipping business.
Pros
The starting point for a dropshipping business is simpler than other types of eCommerce when the only need is a website.
Dropshipping reduces the worries and concerns among merchants because you no longer have to worry about manufacturing, leasing space, staffing, inventory, etc. This means the type is more an ideal and money-saving choice for everyone.
Because working as a dropshipper, you will play a role as a middleman between the manufacturers and the end-users, so you surely will be more flexible in the market. More importantly, in case there are any changes in the market, you are the one who quickly adapts to the working environment and the changes in the customer's behavior. Obviously, you have many chances to choose suitable suppliers and test more products on the market.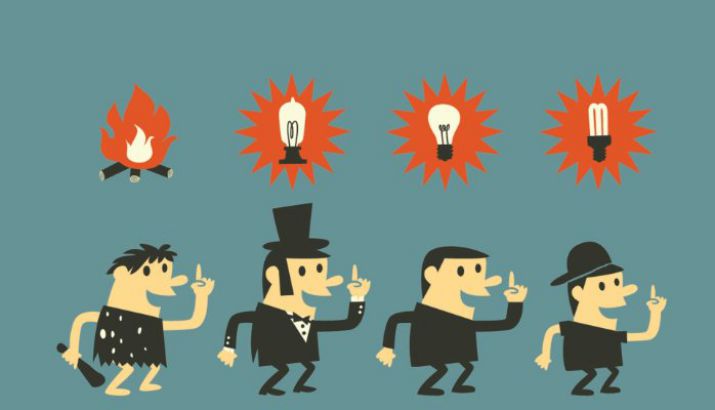 Learning how to start a dropshipping business means you can at the same time do more than one traditional task at work. There are various things to focus on besides selling, which help you gain more profit, such as marketing, PR, etc.
When you recognize a business without much investment in manufacturing and inventory, you are totally flexible with your work. This means you can work anywhere you want from an office to a cozy home as long as you make sure the transactions are completed well and smoothly.
The logistics problem will not be your main concern because there will be others who will be on your behalf to take care of them. You can reduce the risk of losing money on those issues logistics.
Last but not least, you will not face the risk of losing money because you will be paid when the order has already been paid.
Cons
From all the benefits mentioned above, you can easily figure out that this business is not as hard as others. Therefore, many people can start a dropshipping business. The question is "How to make your business stand out from others" because a lot of people like you, can sell the same products and have the same target audience.
Choosing good suppliers is greatly important because it will affect your brand image in the customers' minds. As quality is what customers aim at, they will surely consider the brand with better quality. Choosing a good product will encourage more customers to use your brand instead of others. However, keep in mind that the good suppliers are limited as well while there are many drop shippers in the market. This means this business is more competitive than we think.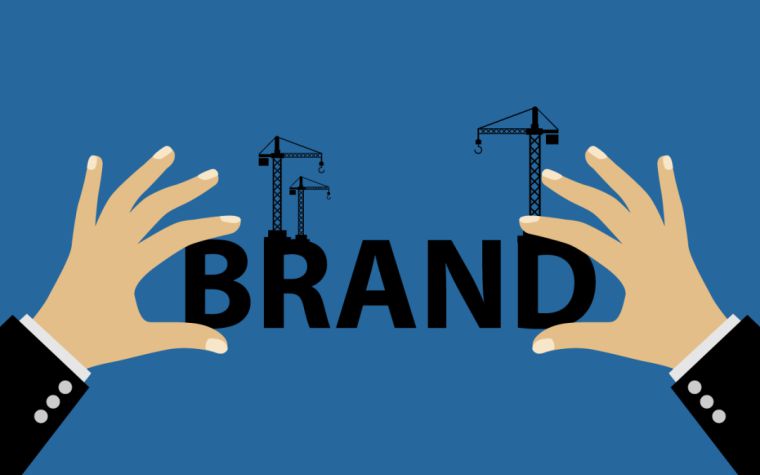 As you are the closest to customers, all the issues and complaints will be your big problems. You will surely be the one to receive and solve those issues first and foremost. In case there are any customers who want to return the products, you have to take the responsibility to refund the customers. So, make sure you are clear about all the regulations between the suppliers and dropshippers before starting this business.
One important risk is that you have to spend more on marketing than the suppliers because there are many competitors outside, e.g more on SEO keywords, Facebook ads, etc. to get closer to potential customers.
Why is the dropshipping business an ideal place for eCommerce?
Learning to know how to start dropshipping is highly recommended. In fact, it is regarded as a low-risk business model because you do not need to invest much money at the beginning. It is obviously a great choice for entrepreneurs to start their own businesses. Keep in mind that the opportunities for this business model are endless, so what you need to do is get ready and take the first step. The dropshipping business is surely a great chance for merchants, below are some reasons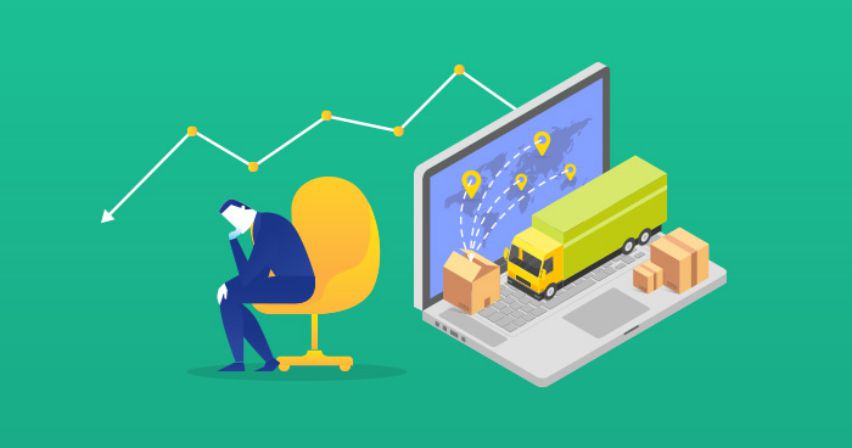 It offers a creative outlet, which means if you are creative, this business is a great chance for you to come up with more ideas and maximize creativity.
It is surely a money-saving model which is highly suitable for startups. You do not have to pay anything on inventory and manufacturing, thus saving a large amount of money.
Many people build their own careers with dropshipping. Therefore, you can totally decide your company name, the job that you do and the way you manage your day, etc.
How dropshipping business works
In order to sell the product successfully, you should know how to start dropshipping business to make it more profitable. There are 9 basic steps to follow as mentioned below
1. There should be a commitment to start a dropshipping business
This business model is in no way different from others. In fact, there should be commitment and perspective in the long run for dropshipping. The only short-time perspective and only short weeks of working will bring back less money than you think, thus making you feel sad and disappointed. As a result, this will bring back a sense of discouragement, and surely you will likely quit.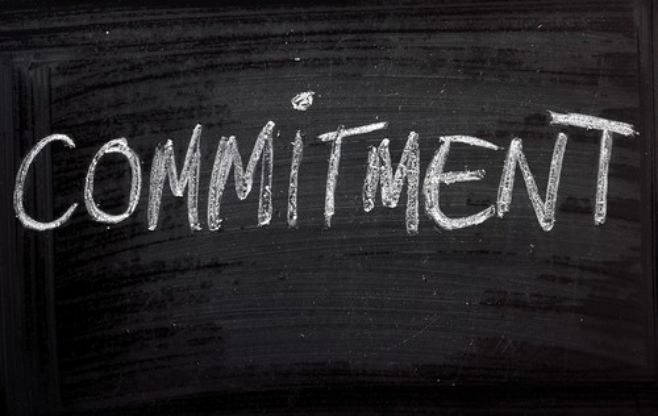 Despite the fact that you do not need to spend much at the beginning like other business models, it does not mean that the two important investments that you should take into consideration are time or money.
Time is more worth investing in because you will learn a lot in this business. In fact, you will gain an overview of the operation of a real business, from inside to outside, thus helping you have a better sense of strategies. The market and customers' views are surely what you really need for better decisions, thus developing new skills which are suitable for business.
2. Dropshipping idea is the second step that should be considered
The second step when you want to know how to start dropshipping business is choosing a good idea. Below are some suggestions.
To enhance the possibility of selling, you should consider the product that you choose. Normally, many people often choose trendy products which are currently attracting many people. This is surely the shortest way to make a profit, however, it is quite competitive because that idea is what many people think of first. You can totally come up with a new way to sell the trendy product, but remember to take learning from your competitors as well. You can basically find trendy products on google, use some keywords to figure it out immediately.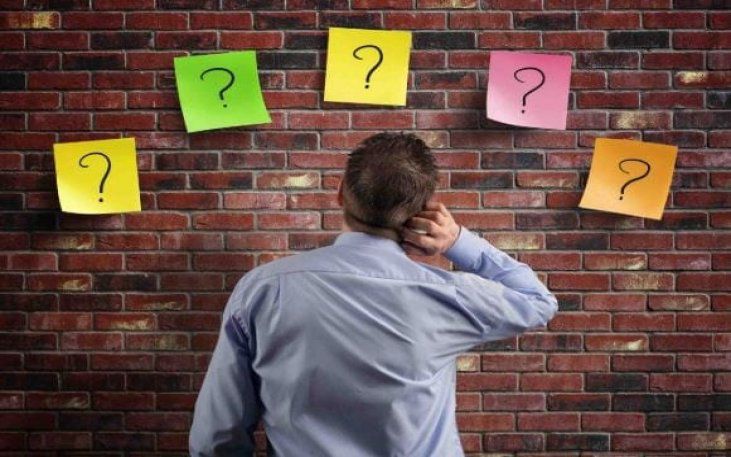 Moreover, you can choose niche products, which will satisfy some audiences in a certain market. This will be less stressful than the trendy ones, but difficult to choose at the beginning.
In case you do not have much money, starting with fitness, beauty products, phone accessories, etc. requires you no money for investment.
3. Researching for competitors
Knowing the overview of the market is necessary, especially your competitor. In fact, this low entry business model is surely attractive to many merchants, thus competitors will become a big problem for merchants. You should learn about them to make sure you have a good strategy to gain profit and stand out from them in the customers' minds.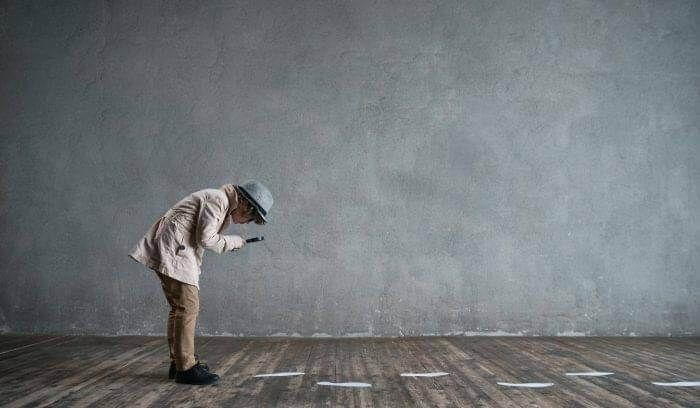 There are some common way for you to search for competitors when you want to know how to start dropshipping business
Using search engine: Google, you can build a list of your competitors and visit their website or use your observation skill to analyze the situation. Just simply start by the keywords of the product and you can immediately find what you want. Normally, the top 10 results will be from the websites of your competitors.
Some spy tools such as Alexa, etc. can be used to track your competitor, this helps you to keep track of your competitors' activity, thus you will have suitable information about your competitors, such as social media profiles, traffic sources, etc.
Be a customer of your competitors and subscribe to their email lists and browse social media will help you have an overview of the activities that your competitors do online
4. Choosing good dropshipping suppliers
As mentioned above, you will be on behalf of your suppliers to deliver the product to the end-users. Therefore, you are also the one to receive the risks in case any things happen during the transaction. In case you are a beginner, you should start with some domestic suppliers to quickly solve any sudden issues. It will be much easier for you to collaborate with international suppliers if you have more experience in this industry.
5. Building a website
This step can be done at first when you already have the idea. Nowadays there are many third parties to help you build a good platform for your own business in case you are not tech-savvy. Moreover, a website here means your store. You can cooperate with some platforms such as Shopify or Amazon to have great frontend design and reduce the investment in building online stores as well, this way is highly recommended.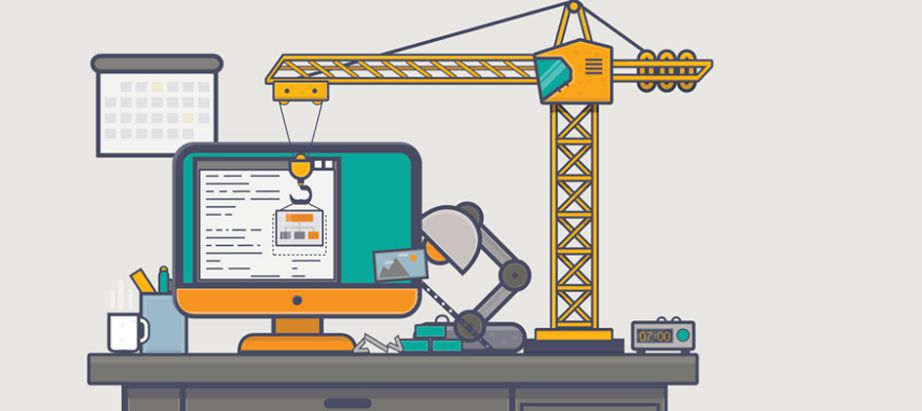 6. Building business structure
There are three common business structures, including:
Limited liability company (LLC)
Sole proprietorship
C corporation
7. Finance preparation
The main problem of new merchants is not well financially - prepared. This causes the accounting process to be more difficult and complicated because merchants often blend their business and personal finances.
To make the process more realistic and separate, a really effective way is to open a totally new business account at the bank, credit card is a common option when your money is not available but you are in need of money.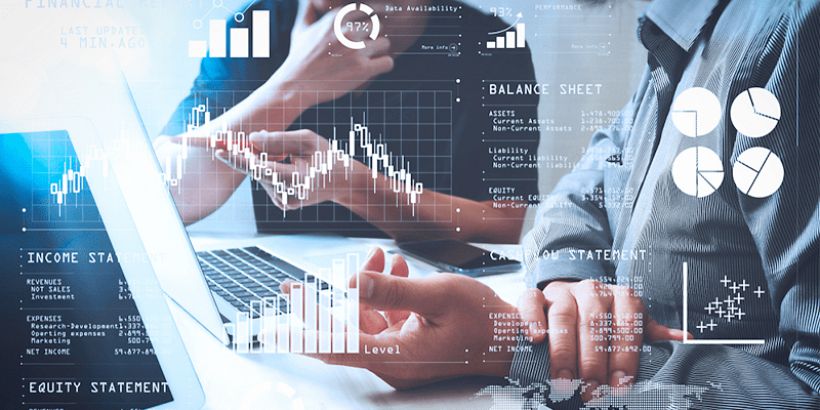 Some other tasks that you should consider to have good financial preparation are collecting sales tax, asking for local business licenses, etc.
8. Market your dropshipping store
A really important stage when you learn how to start dropshipping business is to spend time on the promotion. There are some popular ways to market your store, such as using paid ads on Facebook or Google, influencer marketing, content marketing, mobile marketing, etc.
9. Analyze and improve the offering
You can start to collect and look at the result after running and managing your store in a certain period of time to analyze the process. Some aspects that you can put in your consideration, such as sales, customer behaviour, profit margin, etc.
There are many tools that you can use to measure traffic, such as Google Analytics, Search Console, etc.
Conclusion
Now you already know how to start dropshipping business, visit our store for more convenient Magento 2 extensions for the eCommerce business. Your business surely will need some useful extensions for better performance. Feel free to contact us here.