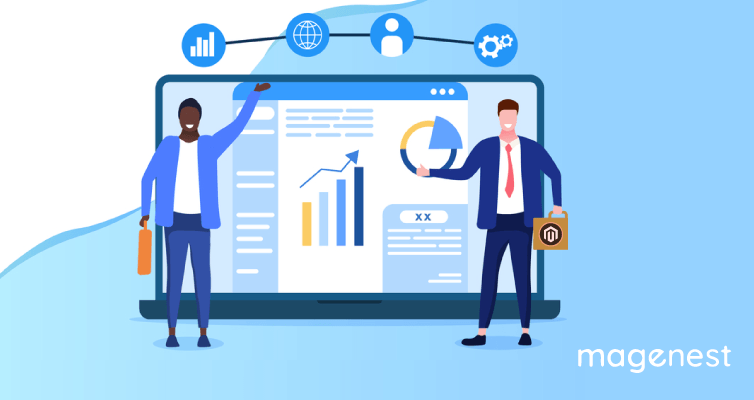 ERP Integration with Magento is the process of synchronizing and connecting all data between your ERP system and Magento eCommerce store. And the most common way to do this is using a third-party extension. This solution can bring many benefits to business owners, especially when you have a limited budget and can't afford to hire an expert team.
In this article, we offer you the best Magento 2 ERP Integration extensions that receive the most ratings according to experts and customers as well.
1. Magento 2 ERP Integration by Magenest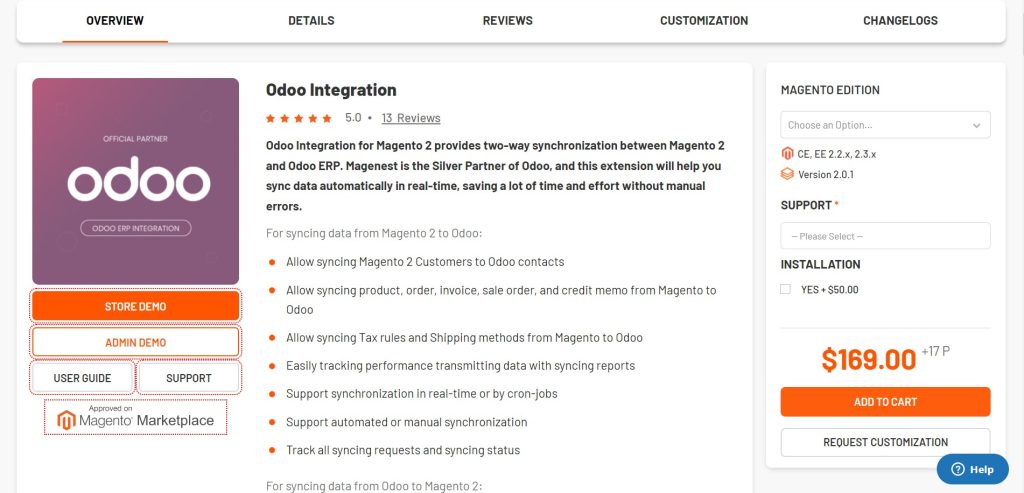 Magenest provides Odoo Integration. It is the 2-way integration that synchronizes between Magento 2 and Odoo ERP. The strongest point of this ERP Integration is the automated and effective operation that helps your organization save time and effort without any manual errors.
Unlike other extensions, this tool helps you to optimize your operation activities at the lowest price ever. However, you will see the differences and effectiveness when using because it is easy to use and keep track of data.
Key features:
Syncing Magento 2 Customers to Odoo contacts
Syncing data about product, order, invoice, credit memo in the fastest time
Syncing tax rules and Shipping methods from Magento to Odoo
Easily keeping track of performance transmitting data with syncing reports
Allowing synchronization in real-time or by cronjobs
Providing automated synchronization without manual errors
Keeping track of all syncing requests and syncing status
Price: $169
Compatibility: CE, EE 2.2.x, 2.3.x
2. Magento 2 ERP Integration by Boostmyshop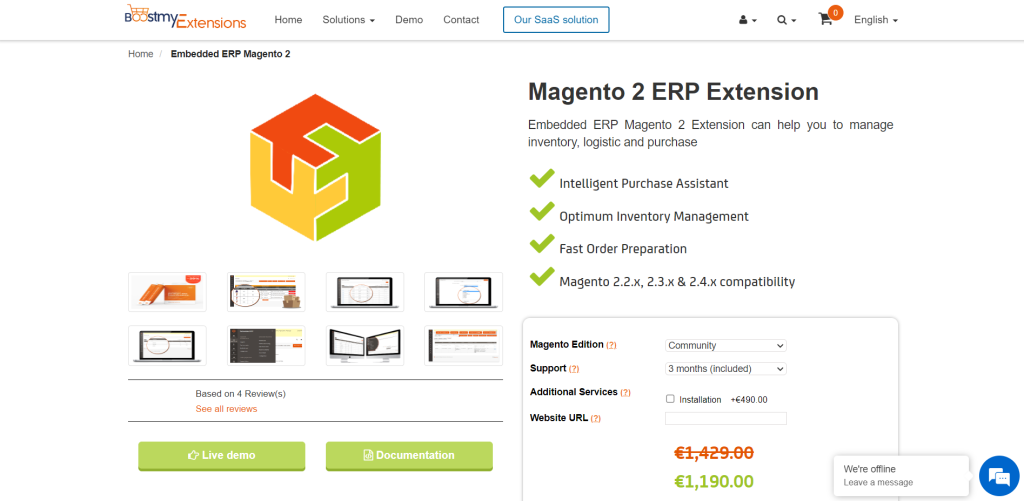 This tool from Boostmyshop brings benefits to your Magento 2 e-commerce website with unique and effective management especially for inventory, supplier and order preparation. Thanks to the quick and easy control, Boostmyshop allows you to boost your revenue effectively.
If your business needs an extension aiming at managing the inventory to get your customers happy, this one is a great option.
Key features:
Managing the inventory in a unique way
Quickly preparing order
Supporting intelligent assistant for purchase
Fully compatible with any third-party extensions
Price: $1,190
Compatibility: Magento 2.2.x, 2.3.x & 2.4.x
3. Magento 2 ERP Integration by Firebearstudio

Firebearstudio provides the best solution for any e-commerce websites relating to importing and exporting functions. The considerable benefits it brings to your organization is the variety of file types and helps reduce time management.
The tool is also run by the Magento 2 admin. Giving you the most flexible management whenever using.
Key features:
Import in a variety of file types (Google sheet, SOAP, REST API, etc.)
Flexible EAV import
Import and export orders, cart price rules, and so on
Automate and schedule import and export
Average import speed about 3000 products/minute
The extension is open code
Price: $599
Compatibility: 2.1 - 2.4
4. Magento 2 ERP Integration by Xtento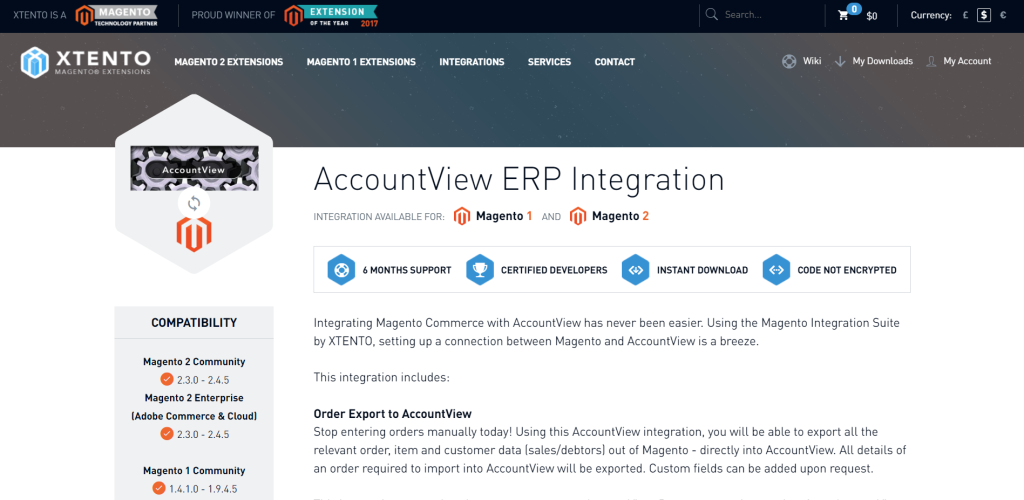 Xtento provides the extension connecting between Acountview ERP and Magento 2 websites. Using this module, all data, items and transactions of your store will be automatically and conveniently transmitted. By that, all of your business issues will be solved easily. Let's try out.
Key features:
Support exporting issues including data, order, customers' information
Export data in a quick way
Allow adding custom fields
Automatically conduct without errors
Save time and effort
Price: $371
Compatibility: Magento 2 Community 2.1.0 - 2.4.1
5. Magento 2 ERP Integration by Beehexa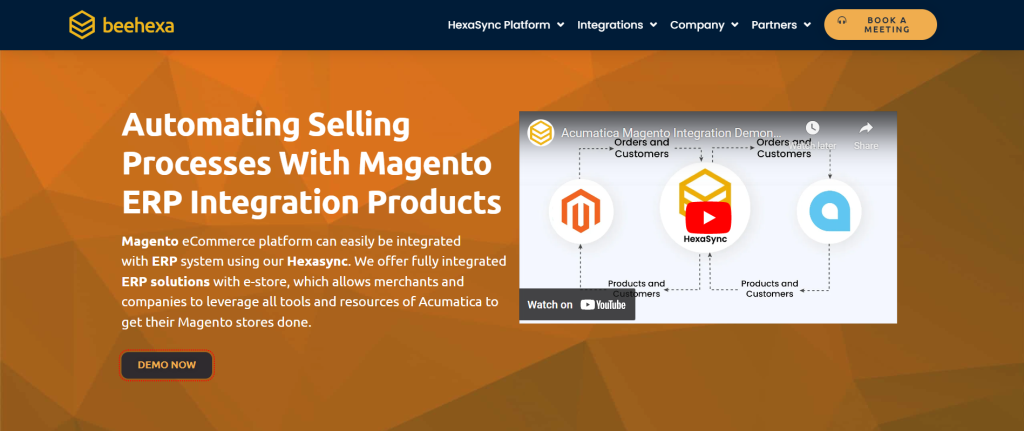 Beehexa utilizes the latest technologies to provide you with Hexasync - a real-time data synchronization platform. The strong point of this extension is to ensure that your data will be integrated into a reliable transmitting process between Magento 2 store and ERP applications.
Key features:
Handling all of the complexity of ERP Integration
Being flexible in the integration process
High protection of data
Keeping your business with real-time synchronization
Providing better visibility for customers' orders
Price: Contact to get demo use first
Compatibility: Magento 2 Community
6. Magento 2 ERP Integration by Ebridge Connections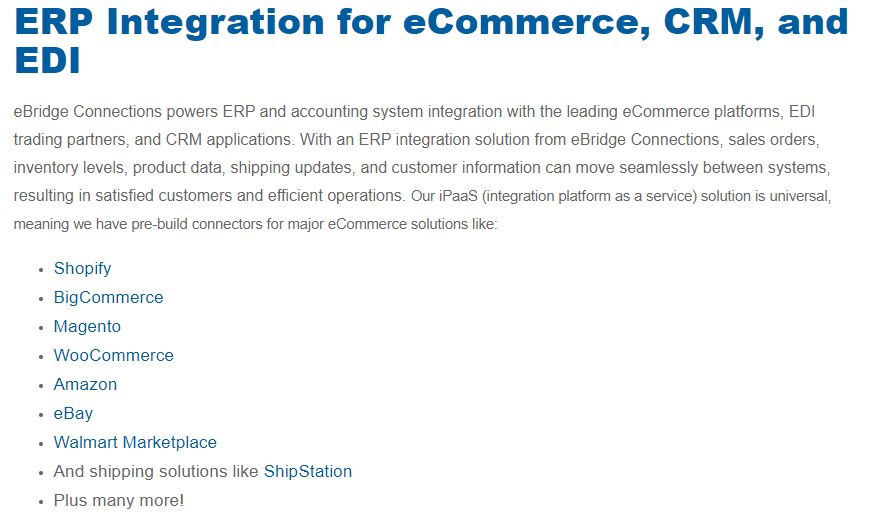 Ebridge Connections provides you with the automated process to eliminate manual data entry. That means data about sales, orders, customers, pricing, inventory, etc. will be transmitted easily, saving your costly errors. This tool is a good choice for Magento 2 merchants with more than 200 orders a month.
Key features:
Automated process syncing data between Magento 2 and ERP platform
Supporting multi-store and multi-platform
Providing shared business rules to reduce cost
Unlimited 24/7 access to support team
Price: From $300
7. Magento 2 ERP Integration by APPSeCONNECT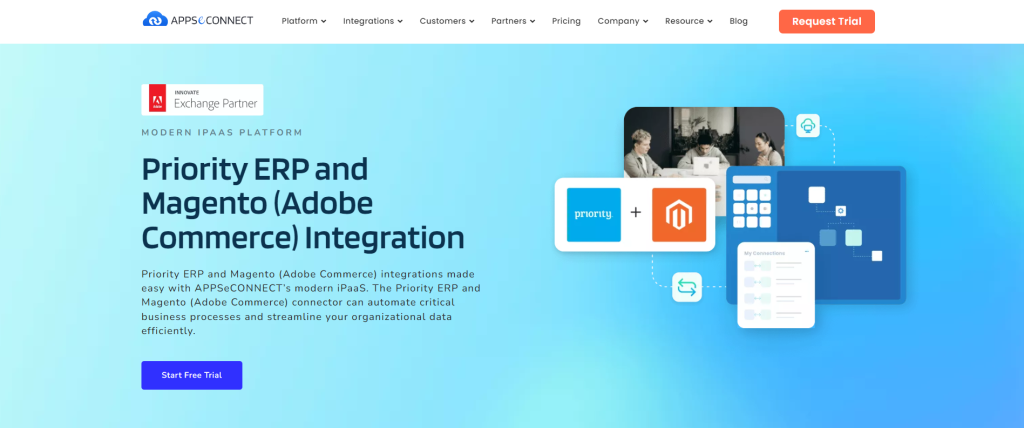 APPSeCONNECT is the software that connects Magento 2 websites with various ERP platforms including SAP, Microsoft, Netsuite, etc. The software also provides business owners with real-time and 2-way data synchronization to streamline operations, enhancing productivity and efficiency. You can select the system you want to connect with Magento and share integration requirements with the provider's team for further discussions.
Key features:
Allowing you to connect with a variety of platforms
Securing data in the transmitting process
Providing real-time and 2-way synchronization
Syncing e-commerce data quickly and conveniently
Price: $223
8. Magento 2 ERP Integration by Magestore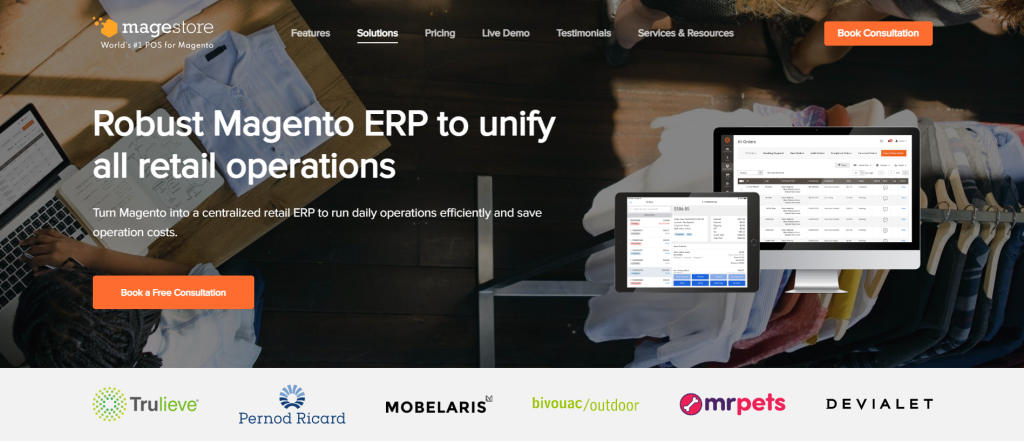 This tool is a great option that has the capability of ERP Integration with any solutions. Like other extensions, your e-commerce data will be exchanged automatically and synchronized between Magento and ERP.
Key features:
Compatible with any third-party extensions
Flexible to custom and adjust with business needs
Flexible with the exporting process
Allow updating data with real-time process
Price: $299
9. Magento 2 ERP Integration by Celigo

This platform helps 1600+ businesses streamline their operation activities and grow in an effective way. Providing integration between NetSuite and platforms including Magento, Salesforce, Amazon, eBay, etc. you will be approached to optimize your revenue, improve customers' experience.
Celigo for Magento 2 allows retailers to synchronize data in the e-commerce website to NetSuite ERP. The strong point of this tool is to manage inventory, keep track of your financial issues, host e-commerce stores and maintain customer relationship management (CRM) platforms. You can apply this tool in a wide range of business applications.
Key features:
Automatically updating inventory based on changes in NetSuite
Making shipping information based on order fulfillment
Exchange items between the two platforms
Connecting Magento 2 websites to a single NetSuite account
Price: Free
Compatibility: CE 2.0 - 2.4, EE 2.0 - 2.4
10. Magento 2 ERP Integration by E-link
This tool also supports 2-way synchronization between Magento 2 e-commerce and Sage ERP. You can customize the integration to fit your business. It handles all data connection points for business partner portals and many more, helping your business work well without manual errors.
Customers have to have an account set up by CertiPro to use E-link. When registering with the tool, you have a one-time setup fee, annual recurring maintenance, and optional add-ons for improved functionality.
Key features:
Updating customer information
Manage inventory and pricing levels
Keep track of shipping and order status
Support online payments
Price: Free
Compatibility: CE 2.0 - 2.3, EE 2.0 - 2.3
What is your choice?
Choosing a third-party extension for optimizing operation activities is never easy. Firstly, you have to take all of your requirements and other issues such as budget, features you want, etc. into account. Then, opting for a reliable provider as mentioned above. Hopefully, our sharing can help you choose the best extension for your eCommerce store!