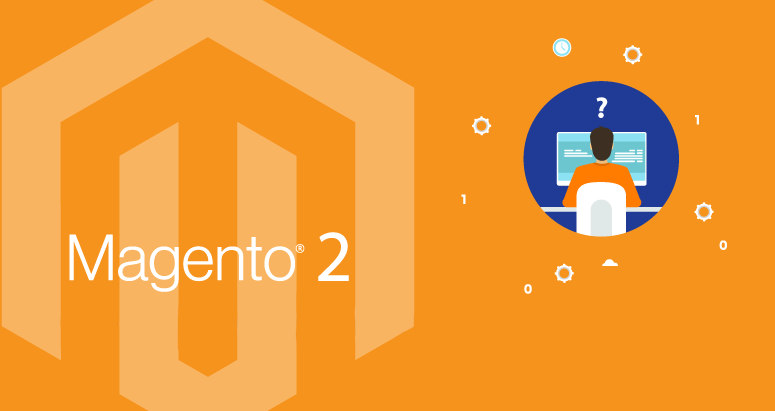 In order to keep the number one position in the eCommerce platform competition, Magento always tries to create the best experience for users. With the release of Magento 2 in 2015, the throne of Magento has been strongly concreted. As a result, the superiority of Magento 2 leads to the shut down of Magento 1.
Magento has announced that they will stop every support for Magento 1 from June 2020. With Magento 1, you are waiting for the bomb to go off. Do you prepare for the risk of coping with technical issues on your own? This is the challenge for store-owners to quickly adapt to the new environment. The first thing they must do is migrating data to Magento 2 to smoothly run their businesses.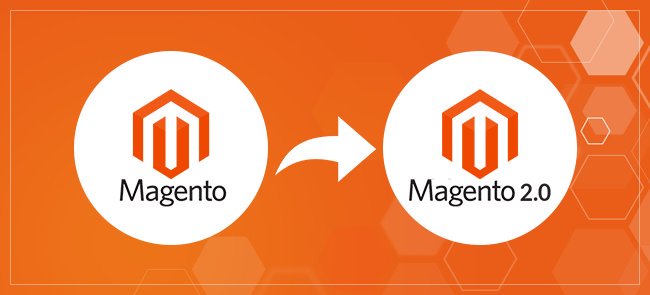 Why Magento 2?
Some may ask: " What's the difference? Why we need to change when my old website is running well?" Let us answer this question for you!
Magento 2 provides better performance and scalability
No one can argue with the fact that Magento 2 performs better than its predecessor.
The speed of page load increases significantly compared with Magento 1 - approximately 20% faster. The better-performed site will guarantee to boost up your revenue as well as benefit Search Engine Optimization (SEO). The usage of Varnish cache and HTTP accelerator also helps to cache requests easier.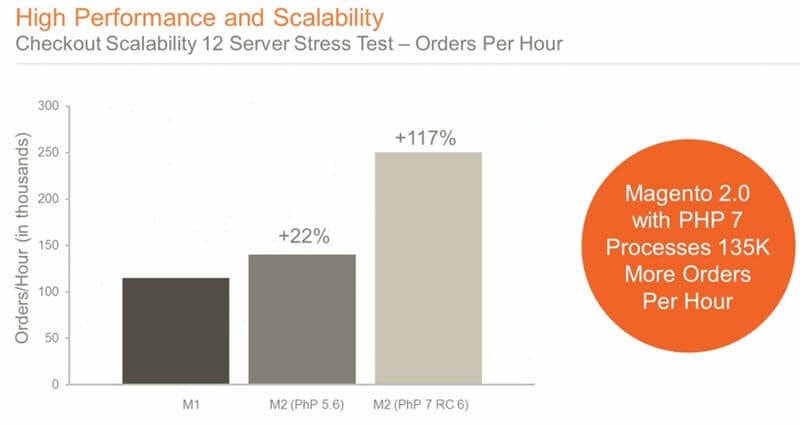 Magento 2 supports many catalog pages at the same time without slowing down, which makes the website more scalable, fitting with the growth of the store.
Magento 2 is mobile-friendly
The development of technology has created golden opportunities for the booming of eCommerce (Mobile Commerce). Store-owners must quickly seize the chance to raise the position of the business. Magento 2 can provide users with a platform that fits with mobile phones.
The Magento 2 core platform for mobile phones enhances the responsiveness, integrates visual features and simplifies the check-out process.
Magento 2 is user-friendly
With the focus on enhancing users' interaction, Magento 2 is integrated with lots of popular extensions to boost up your stores' functionality, such as PayPal or Braintree to optimize payment process of customers.
Thanks to endlessly efforts to improve, Magento 2 has created a friendly environment for users, especially in the check-out process. This stage is extremely important in eCommerce since it determines your sales; if it's too complicated, consumers won't complete the transaction.
With Magento 2, the process is more streamlined, which requires fewer steps and saves time for customers in the buying session. Reducing check-out time also means decreasing the rate of abandoned carts, which can lead to a higher rate of conversion.
In terms of the benefits of admins, the configuration process becomes more simple. Admins can customize the website following their own needs. The new interface can help owners to manage timeline efficiently and set up new products faster. The simple design with fundamental features can facilitate the learning process of new admins.
Comparing with Magento 1, the updating process of Magento 2 is faster and easier to implement. With eCommerce stores, websites' update means high risks of losing data if things, unfortunately, go the wrong way. However, when you update from Magento 2.0 to Magento 2.x, Magento Team is ready to fix bugs and enhance security ability for the best experience of users.
Who is the right choice?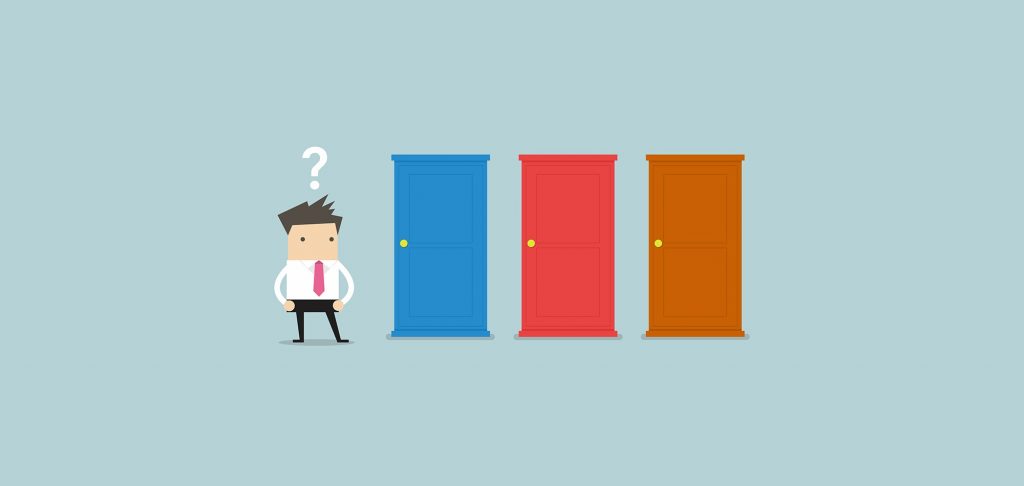 With all those reasons, migrating to Magento 2 is an inevitable trend. To make the transition smooth, store-owners should find trust-worthy migration service providers. You cannot just randomly pick some brands out of nowhere and hope everything will be alright. Below are some standards to look for when choosing a provider:
They are expert in migration service
The need for market leads to the dramatic increase in technology companies. As a result, customers fall into a maze when it comes to choosing the right provider. Some agencies may be good at digital marketing or installing extensions, and some are excellent at migrating procedure. You need to choose carefully which is the provider that can fulfil all your needs.
You should also research your providers before giving them the power to change your website. Do they provide trust-worthy service? Do the clients happy with their migration plan? This can reduce the risk of scamming or inefficient service and save you lots of money, time as well as workload.
They show you a proper timeline
The migrating process is important to sustain your business. So every step must be calculated completely. You cannot either rush or delay the migration. The service providers should give you a thorough schedule including all stages from backing up data to building a new theme. The duration of the project also strongly links to the budget, so keep an eye on the timeline.
They provide healthy support
A top-rated company can give you a comprehensive migration plan, including fixing unwanted issues. Before and after the process, they should give you advice and recommendations to optimize the most from your website. Whenever bugs happen, they can quickly adapt and fix the errors as soon as possible. The enthusiastic spirit will help strengthen the relationship between two parties.
They offer a reasonable pricing system
Whether your business is big or small, a suitable price is necessary. It is crucial to understand your price: Why they charge you that much and Why you agree with those numbers. Reliable providers will definitely give you transparent billing to help you prepare your budget adequately.
These amazing providers for your Magento 2 migration!
The migrating process decides the success of your stores in the future, so you must choose the best suitor for your demands. Here are 5 amazing companies that provide excellent Magento 2 migration service.
Magenest

Magenest is the solution partner of Adobe in the Asia-Pacific region with 20 Magento certifications and various awards. We are a professional team specialize in eCommerce solutions for businesses. We have worked with famous clients such as Heineken, Nestle, or Universal Music. With our rich experience and knowledge about Magento, we confidently provide you with the best Magento 2 migration service. 
For each project, Magenest has a detailed timeline that can be customized to fit with the characteristics of each store. We also guarantee the normal function of our website during the migration process. Store's data will be kept secure and synchronized to the new platform after the process. We offer limitless support through 24/7 system and 6 months of free support.
We also create a free data migration tool for you. Check out here!
MageDelight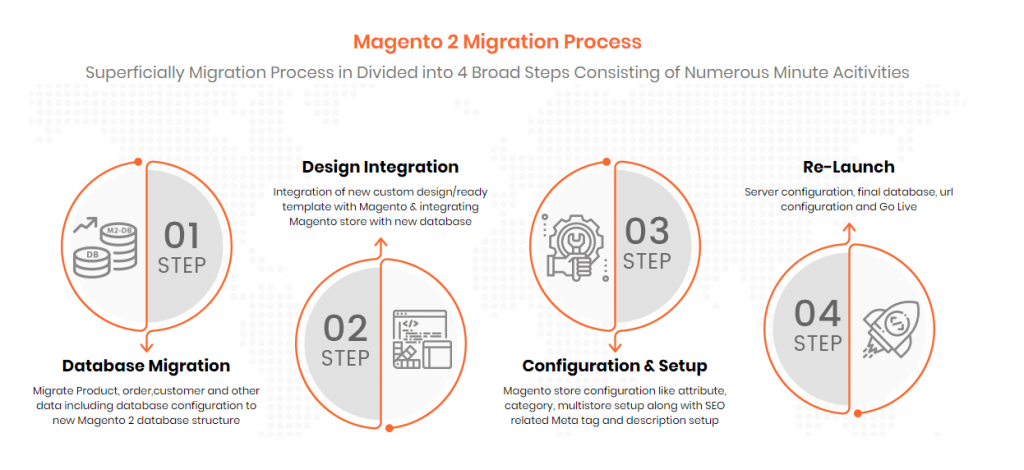 Being a Magento products and solutions leader, MageDelight is an expert at offering seamless migration services with an optimized and entirely new experience. MageDelight is an Adobe Innovate Exchange Partner with experience of over 6 years. They offer support through a 24/7 system and guarantee error-free migration with zero data loss.
ScienceSoft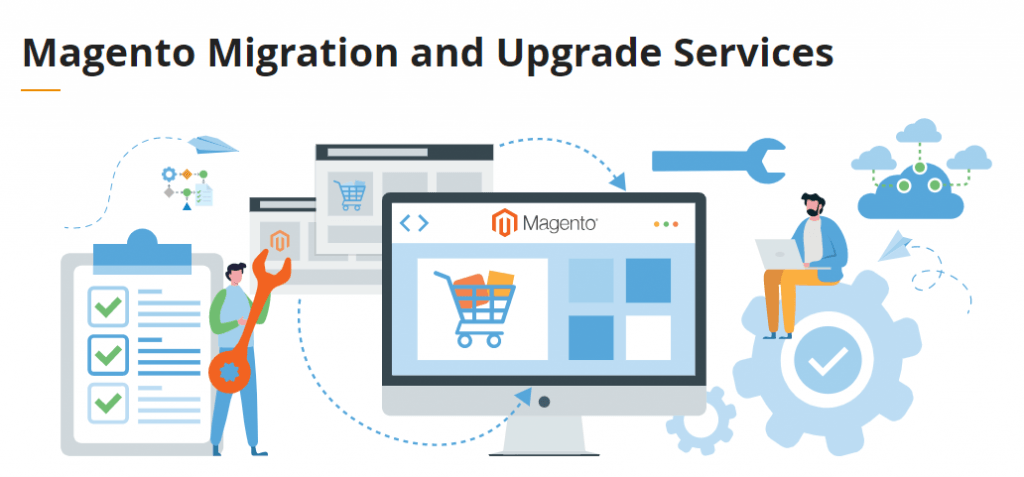 ScienceSoft is a US-based IT consulting and software development company. With 8 years of experience in Magento, they have helped many businesses transform their websites with better performance and scalable systems. ScienceSoft offers migration from Magento 1 to Magento 2 as well as from a competitive commerce solution to Magento.
Tigren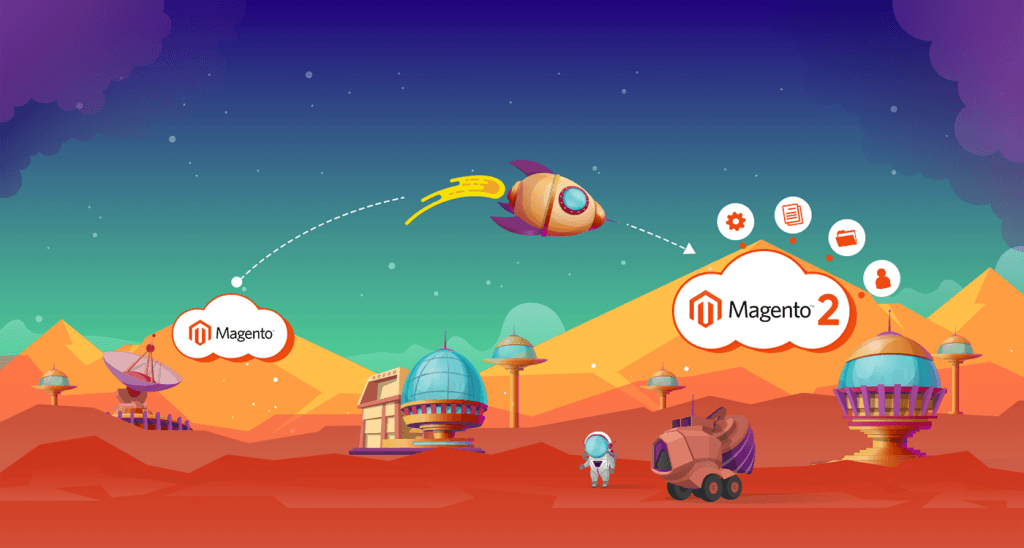 Founded in 2012, Tigren's expertise is Magento website development, and they have helped a handful of brands migrating to Magento 2. Tigren has a clear procedure on migration as well as transparent billing system. Their team can help you solve the riddle of safely transform your website.
Meetanshi

With more than 200 customers, Meetanshi has lots of experience in migration service. Trusted by huge brands like LG or Nike, they have come up with an effective road to migrate data to Magento 2 with 6 months warranty. Meetanshi team consists of certified Magento developers can eliminate any risk of errors.
Mageworx

Mageworx is among the first companies to offer migration services for Magento users. The long-time working in the migration field helps them focus on careful planning and analysis for the best performance of the new platform. Four steps that Mageworx have done for their happy clients:
Database migration

Migrating custom-built functionality

Design migration

Migrating advanced SEO settings.
Wrapping up
Magento 2 migration is a process that cannot be delayed, don't let your stores slow down when the time comes. The sunset of Magento 1 is fixed, the only thing you need to do now is choosing the best migration service provider for your site. Magenest confidently helps you to migrate safely your store through our service including a detailed comprehensive timeline, transparent pricing, and unlimited support!
Don't hesitate, contact us for more recommendations, not only in migration but also other solutions in eCommerce!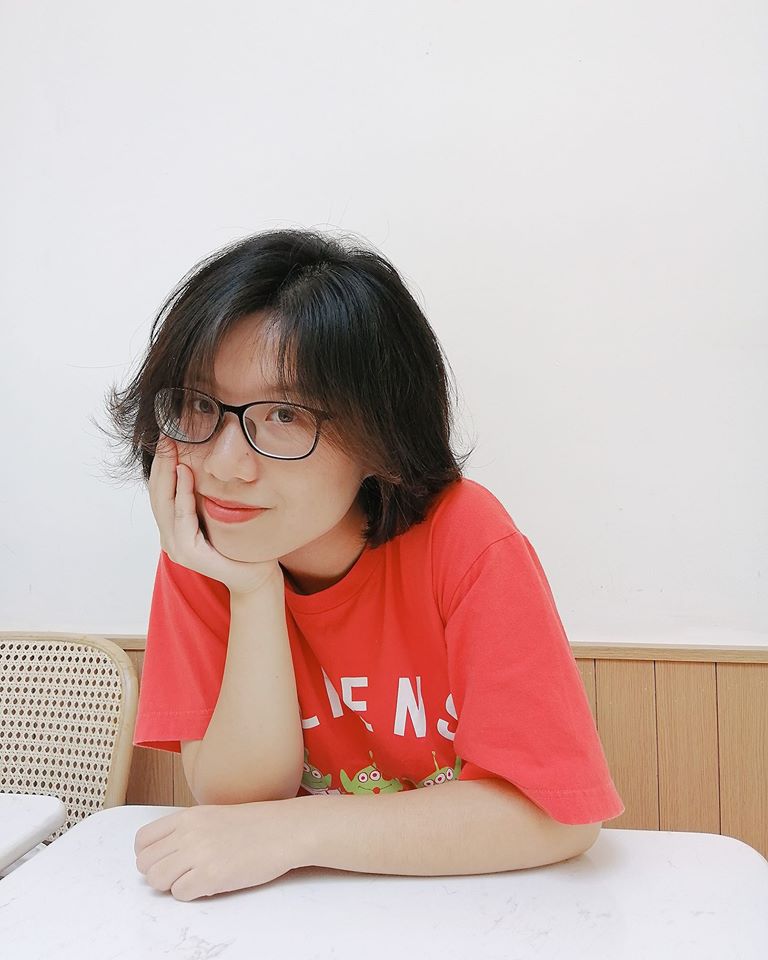 Marketing Executive | Learning new things every day.