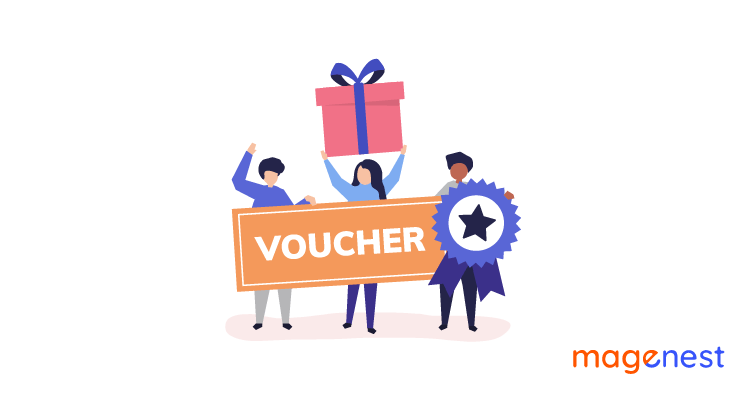 Promotion & Coupon Codes have gained a lot of popularity lately since very few shoppers are willing to pay full price for products and services when purchased online.
An ever-increasing number of companies currently have integrated Coupon Codes in their marketing campaigns. It is mostly because consumers are always looking for retailers that offer discounted deals and help them save.
Having that in mind, Magento 2 and its extended set of functionality enable us to save plenty of time by automatically setting and formatting discount coupons. This will benefit both merchants and customers.
With so many retailers have already offered new customer discounts and digital coupons, it's likely a coupon code exists to implement towards your next online purchase. Yet, have you fully aware of how to effectively leverage Magento Coupon Code for the most desirable marketing results?
What is Digital Coupon Code?
A coupon code, or promo code in e-commerce and online shopping, is a computer-generated code, including letters or numbers that customers can access into a promotional box on a site's checkout page or shopping cart to receive offers, discounts, and promotions on the current purchase.

Online merchants often offer coupon codes at an online marketplace as an incentive to entice shoppers to make a purchase from their website.
Many online merchants do not directly offer the coupon code on their website but instead will put the codes within affiliate programs or offer member-only promotional codes in retail blog posts or email newsletters. Some retail stores will incorporate online order coupon codes in print advertisements and other forms of business literature.
Physical vs. Digital Coupon Codes
The beauty of the coupon is maybe hard to appreciate when you're waiting impatiently in a checkout line, only to see the dreaded paper-stuffed wallet and realize you might be standing in line for quite some time. Still, it is a tried and true way to get customers in-store and online. We look at the emergence of digital coupons in comparison to paper to see which is a better option for brands.
Although the two purposes are basically the same, there are a few minor discrepancies between physical coupons and digital versions.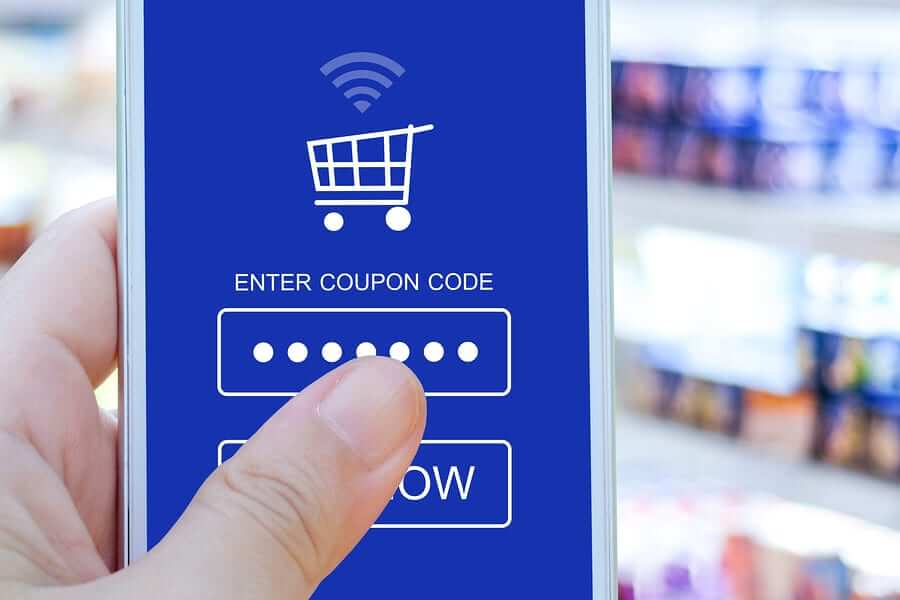 Physical coupons are much more pricey to be included in your marketing strategy. Physical coupons incur insertion, printing, and distribution costs, whilst digital coupons can be sent by email, text, and automatically generated communications.
Digital coupons are amazingly easy to send but can get lost in the sea of emails most inboxes now encounter daily.
Types of Digital Coupon Codes
Though there are several coupons out there that can be applied in a mountain of ways, these are the most basic you'll find. Retailers are constantly seeking novel ways to entertain guests and retain them on their websites longer. This may include a reward or incentive in the form of a coupon that can be applied to their next purchase.
An exchange for such value in the form of data is also expected: email address, survey completions, or other personal info that can be used to better tailor the shopping experience. Retailers will withhold or "gate" the coupon till you've fulfilled their request. It's not surprising to see this in the form of an onscreen or popup survey.
#1 Downloadable coupon
These types of coupons are available to consumers from various locations and are used throughout the customer journey. Customers can download coupons from a company's website, via social media, or directly from an email.
For the most part, these coupons are also accessible from mobile devices since they have been integrated into both the website and app.
#2 Mobile coupons
You may have seen many eCommerce platforms offering mobile-only coupons. Integrating mobile applications into their operations will help them drive further sales in such channels.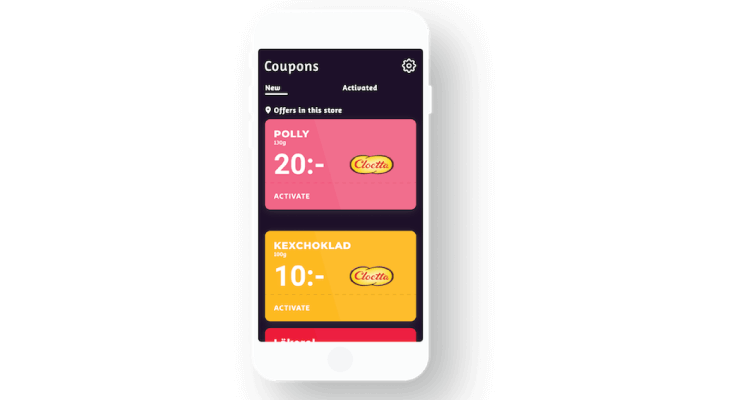 #3 Promo codes
The increasing popularity of eCommerce has contributed substantially to the rise of coupon codes. This form of discount is easier for the shopper to complete at the point of sale and is faster than downloading a coupon.
These codes are made up of a mixture of brand-unique numbers and letters and are normally applied in the checkout process. They can be a generic code that can be shared, one-time use, and personalized for an individual.
#4 Automatic discounts
Discounts that can automatically be applied at checkout are winning popularity since the consumer doesn't have to do anything to get a discount.
These work well for eCommerce businesses as online retailers are enticing customers with an offer for a discount, therefore reducing churn rate and avoiding shopping cart abandonment.
Coupon Codes in Default Magento 2
A coupon code is the most simple but effective way to promote your business on your Magento eCommerce store. Magento coupon code will help you to establish the promotions on your store, and to offer the customers free shipping for a short period for their loyalty towards your store and allowing them discounts predicated on your terms and conditions.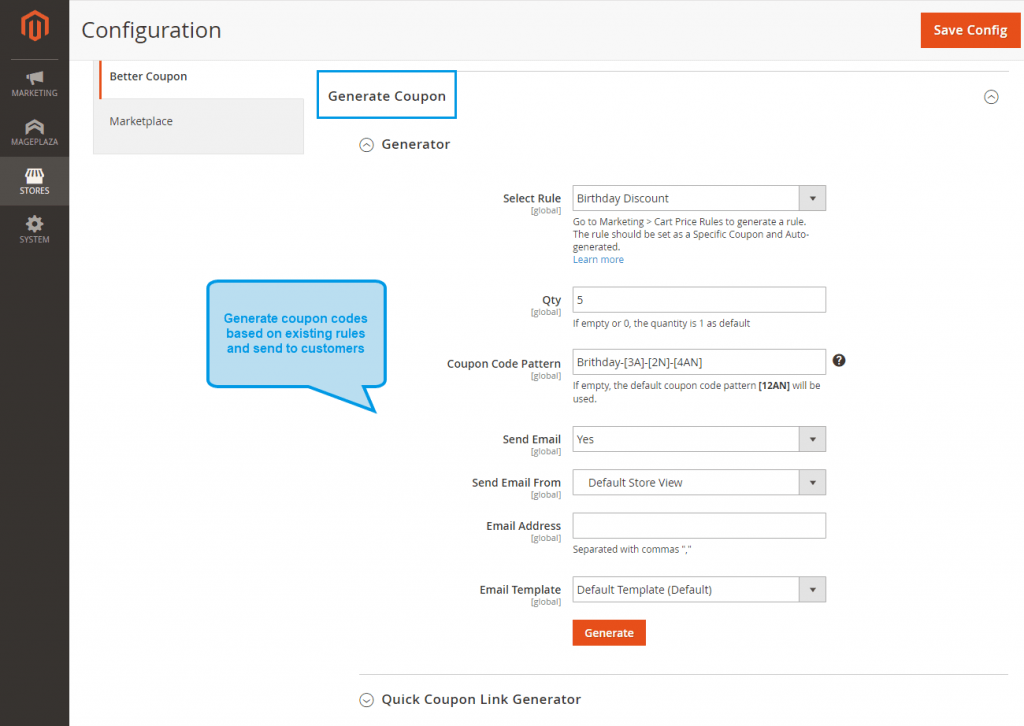 The default platform allows merchants and store administrators to:
Automatically create coupon code Magento

Automatically configure Magento 2 coupon codes

Set up coupon codes in bulk

Export and delete Magento 2 coupons
Coupon codes then can be sent by email or incorporated in catalogs, newsletters, and advertisements. The list of coupon codes can also be exported and sent to a commercial printer.
Moreover, you can create in-store coupons with a quick response code for shoppers to easily scan with their smartphones. The QR code can link to a page on your website which includes full information about the promotion.
How To Effectively Use Magento Coupon Code For The Best Marketing Results?
Difficulties at Managing Magento Coupon Code
At the moment, the Magento 2 store owners are still encountering a lot of difficulties in managing coupon codes. Why? And how to fix it?
The first and decisive element of an effective coupon code application is to be able to automatically generate and apply the coupon code. Unluckily, the first drawback of the default setting of Magento 2 lies in the fact that it does not support the Magento 2 store owners to generate coupon codes automatically. Because the codes are meant to be unique and only used once, they have to be manually generated which requires a lot of time to finish.
Moreover, the default setting of Magento 2 does not support the store administrators in importing the coupon codes in the backend. This causes a lot of inconvenience in managing coupons and can even incur customer loss due to the unprofessionalism and efficiency of your store.
For those reasons, only using the default coupon code tool from Magento is certainly not enough to manage, maintain and grow your business.
Solution: Magento Coupon Code Extension
With the support of the Magento Coupon Code extension, Magento 2 store owners can solve all of these above-mentioned difficulties that are nagging on their minds.
Not only easily and quickly creating unique coupon codes, but extension also provides the tool to help you efficiently import the codes into the backend and productively manage them.
You now can totally improve the overall management of your coupon codes, hence drive your store to the next level, successfully support, facilitate and keep track of all of your campaigns in a much more simple and smoother way.
And if you decide to use our Magento 2 Coupon extension, you have the opportunity to reap many benefits for your Magento 2 store, even the one that you thought that it cannot offer to you.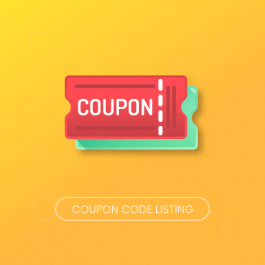 Magenest Magento 2 Coupon Code Listing Extension provides a list of coupon codes available for buyers to use right before they make a purchase. They can easily apply a suitable code for their order without having to search and manually enter it, saving their time and helping store owners optimize the seamless customers' experience. 
Among those considerable benefits, you're guaranteed the following foundational benefits of Magento Coupon Code Listing extension:
Simplify customers' purchase journey: Shoppers will not miss any attractive promotions or struggle to find a discount before payment since all available coupons are now displayed in a clear list for them to choose from.

Deliver promotions to customers faster: Instead of introducing promos via emails (which may not be read at all), customer can now see all codes at the view cart and checkout process (which will be an incentive)

Enhance conversion rate: Show coupon list will faster their purchase decision and reduce shopping cart abandonment possibility.
Conclusion
According to up-to-date research, everyone loves saving money while shopping. Nowadays customers tend to wait for the sales season or find retailers that offer the most beneficial discounts. And they have come to expect coupon codes in eCommerce.
Therefore, savvy marketers can use coupon codes to satisfy customers, yet, do not bombard them with so many advertisements and recommendations. And the most simple way to create a Magento coupon code and to reap as many advantages from these promotions is to adopt a suitable extension for your store.
Still unclear about something? Do let us know in the comment section below and please feel free to ask away.
Also, was this article of any help to you? If yes, then don't forget to mention below.