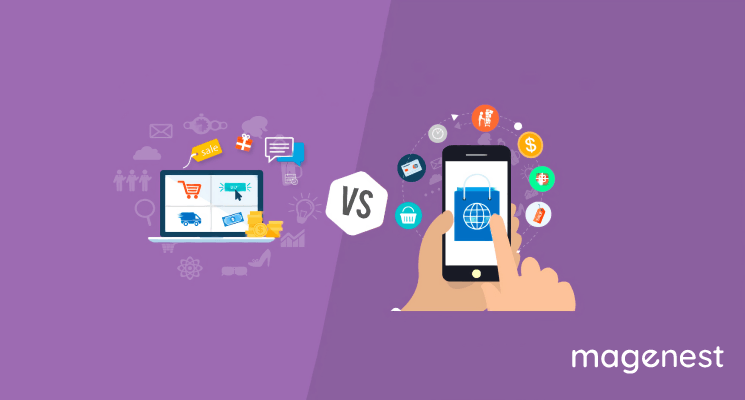 Commerce has existed since ancient times when people do not have money, they use other items, such as bone, seashells, etc., to exchange for goods. In modern times, we change to trade in both products and services and the amount of goods has become larger in scale over time.
Moreover, when the Internet and technology were introduced to the business world, commerce has become even more popular and people turned into online businesses because of its high convenience. the fact that more people are using mobile phones nowadays, they study, work, relax, and even go shopping by their mobile with the Internet.
As a result, we can easily find two new common types of commerces worldwide, including mCommerce and eCommerce. Are they the same? What are the differences between mCommerce vs eCommerce?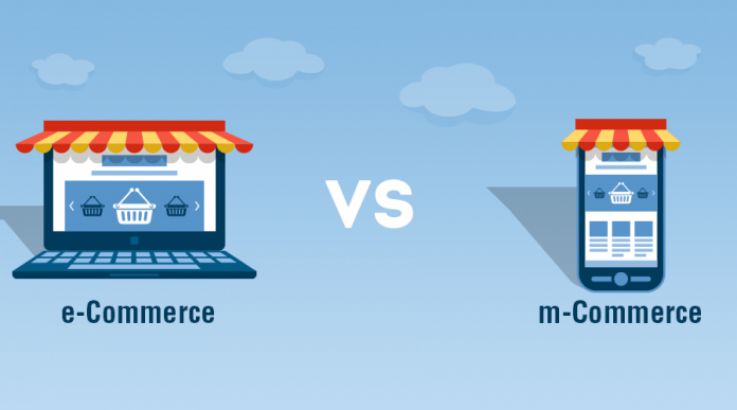 By reading this article, you can gain more insight into the differences between mCommerce and eCommerce to have a good business strategy to boost your sales.
What is mCommerce?
mCommerce or mobile commerce which means the buying and selling process takes place on mobile platforms. In other words, your customers can flexibly use any handheld devices, such as tablets and smartphones, to make purchases, pay the orders, track their goods, etc.
mCommerce allows customers access to your stores and make orders without any difficulties because this mobile online-shopping platform is well equipped with a lot of amenities, such as mobile banking, reviewing apps, in-app purchasing, digital wallet, etc. No matter what genre of smartphone you are using (as long as your phones are not older than 5 years), you can completely make any order with your smartphones.
Read more: What is Commerce? Everything Magento 2 Merchants need to Know about mCommerce
How mCommerce Magento 2 works
One prioritized element that cannot be missed in case you want to make an online purchase on mCommerce Magento 2 platform is a smartphone or tablet connected with the wireless network.
For the developers, there will be some numbers and factors that they need to pay more attention to in order to build and develop good apps for mCommerce strategy, including the mobile traffic, average order value, average time that an order is made, mobile cart conversion rates, SMS subscriptions, etc.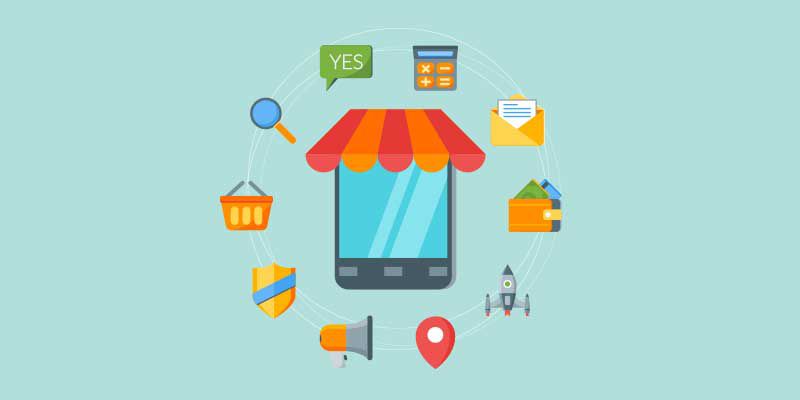 mCommerce vs eCommerce: advantages and disadvantages of mCommerce
Advantages of Magento 2 mCommerce:
More convenient and accessible: No doubt that a smartphone is more portable than a desktop PC, so with only a smartphone, customers can access to make any online order no matter where they are, when the time is, and what they are doing.
Diversity: Customers have more options to choose their best and most suitable products and services.
Gain data and point of view from the customers, therefore automating their contacts and sales.
Disadvantages of Magento 2 mCommerce:
People need to know how to use the mobile phone or else it will take time for them to make an order, thus bringing back disappointing experiences.
There is a downside of mobile payment when its options are not always available in any location. Besides, not all types of digital wallets can be supported as well.
This platform takes place worldwide, so businesses must have a good business legal knowledge foundation to comply with regulations of all the countries that their products are shipped to in order to make sure their business can run smoothly.
What is eCommerce?
eCommerce or electronic commerce, which means to use the Internet to carry on all the transactions, including buying and selling goods or services, transferring money, etc.
eCommerce is a small aspect of online business, which focuses more on the transaction.
Retail eCommerce sales have witnessed significant growth in 2020, and they are predicted to increase in the next few years.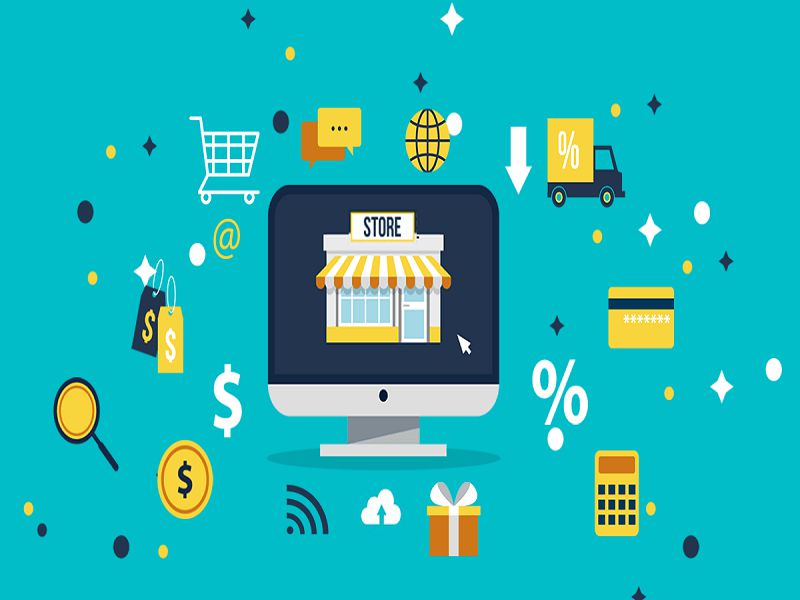 mCommerce vs eCommerce: advantages and disadvantages of eCommerce
eCommerce has made a positive effect on many businesses. It can easily be seen that business owners nowadays are more profitable now thanks to eCommerce. However, it still has its own drawbacks. No doubt that understanding and balancing pros and trying to find new solutions for the cons are greatly important.
Advantages of Magento 2 eCommerce
Expand the market: with eCommerce, business owners can reach more customers who come from all around the world. Thus, the market is expanded. Besides, your customers can make their orders no matter where they are and when they are, so you can easily find your potential customers from every walk of the world. 
Customer retention: because of the benefits and convenience of eCommerce, customers have a better experience in your stores, thus, they make more purchases and decide to stay longer with your brand.
Easy customer insights research: These tasks can be conducted by tracking and analytics. People will find your website through SEO, ads, or postcards, so there are always ways to track the traffic and their whole journey by keywords, marketing message, etc. 
eCommerce is known as a really fast response to customer trends. Therefore, sellers can easily boost their business by creating promotions, deals, etc. 
Merchants will save a lot of costs when selling their goods and services on eCommerce platform technologies because they can save a lot of money on renting and taxing. Hence a decrease in price.
Disadvantages of Magento 2 eCommerce
There will be some drawbacks with some high-quality products. People need to have more technological facilities to support the selling and buying process.
Buyers need to know how to use devices such as laptops, smartphones, tablets, etc., which is quite a struggle for the old sometimes.
One obvious disadvantage is that online shoppers often compare the price and products among different online stores before making their decisions, thus, the online market will be more competitive. Therefore, merchants should learn clearly about the competitors to have a suitable strategy.
The purchase can not be made if there is no Internet. Therefore, merchants cannot sell goods to those who are living in remote areas.
There is a risk of card fraud because of cybercrime or hackers. Even people can face personal information loss as well.
Read more: How to build an app for your Magento 2 store
The differences between mCommerce vs eCommerce
Some highlight differences between mCommerce vs eCommerce
eCommerce existed earlier than mCommerce. mCommerce is more effective in tracking location than eCommerce. More specifically, eCommerce only uses the IP address on the shoppers' computers to track their locations while mCommerce bases on more tracking technologies on mobile platforms, such as GPS, Wifi, cellular connections, etc. Knowing the positions of the shoppers will help merchants have more effective strategies to promote their products and services.
eCommerce activities can be experienced on laptops and computers while we can carry on mCommerce activities on more flexible devices including smartphones, tablets, iPad, etc. Moreover, customers' experience on mobile commerce requires fewer activities than on eCommerce. On mobile platforms, things are done by just some taps on the screen for each transaction, while on PC people have to open some tabs or come back to their cart to make their order.
There are more payment systems on mCommerce than eCommerce. While people using eCommerce have to pay by credit cards, customers on mCommerce can choose mobile banking or credit cards.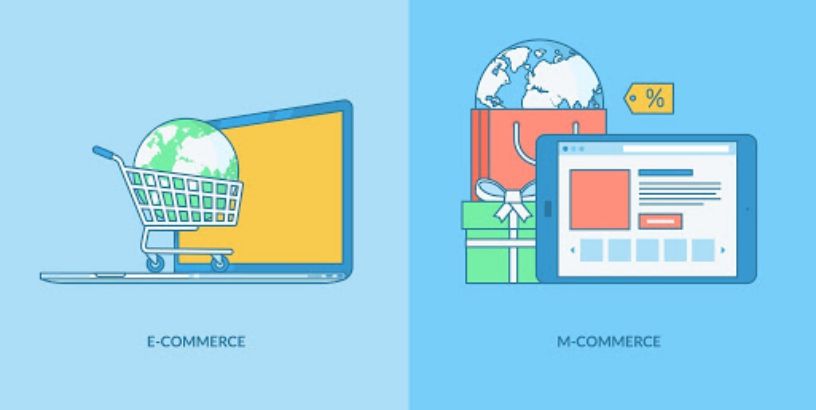 With eCommerce, users have to visit the website to buy items. However, on mobile devices, users can visit both web stores and apps to make their purchases, which is more flexible.
One advantage that makes mCommerce work better than eCommerce is the mobile push notification. From the retailers' perspective, SMS or promotion emails from eCommerce are not as flexible and effective as push notifications from mCommerce because customers can sometimes ignore their emails. However, many beautiful images of the products can be put in the push notifications, which are delivered quickly to the users' mobile. Those push notifications will encourage customers to make their purchases instantly.
mCommerce is more convenient for those who often travel because smartphones are portable devices. Therefore, mobile commerce can obviously reach more potential users compared to eCommerce.
In general, mCommerce has more advantages than eCommerce. In other words, mCommerce is our future. More specifically, we start the shopping journey with brick-and-mortar stores that only serve our general and basic needs. Over the time, Internet and electronic devices have proved eCommerce to be the next shopping generation with more benefits.
However, our lives are changing every day, so we really need more adaptive and feasible solutions, thus, mCommerce is our future. mCommerce has proven itself to be of the utmost importance to future users' needs with not only quick and portable features but also high-quality services.
Read more: How to choose the best Magento 2 theme for your eCommerce store!
mCommerce vs eCommerce: types of companies
mCommerce vs eCommerce can be used flexibly among companies, however, there are some types of companies that should focus more on mCommerce. The list below will give you more insight into those companies.
What types of companies should apply mCommerce and eCommerce together?
Almost all companies operating in various industries can apply these two platforms, such as retail, daily necessities, physical products, wholesale, crowdfunding, digital products, services, etc.
There are 4 traditional types of company models that use both types of commerce to their transaction often, namely: Business to Consumer (B2C), Consumer to Consumer (C2C), Business to Business (B2B), and Customer to Business (C2B).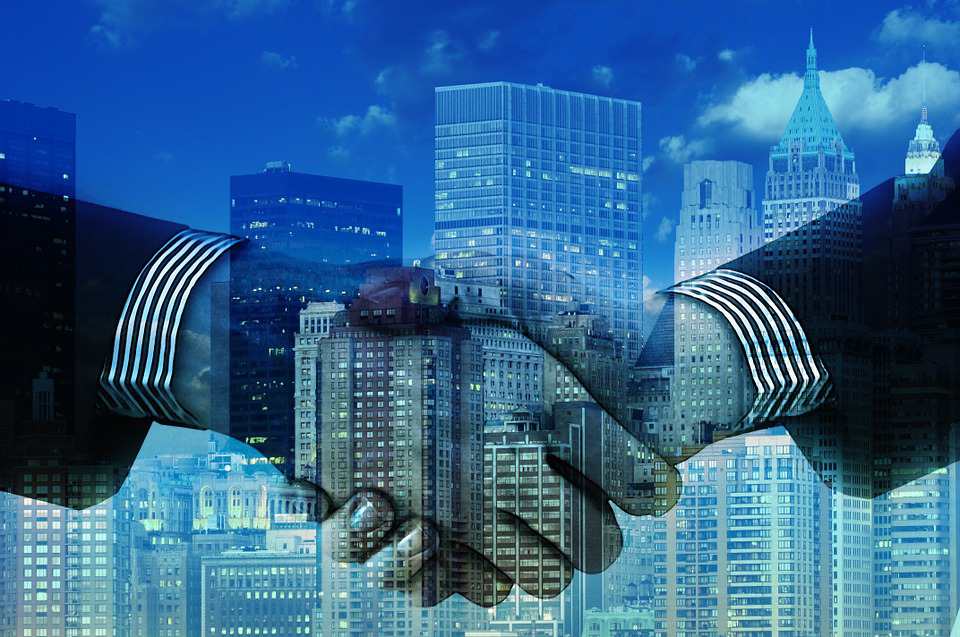 What types of companies should focus on mCommerce more than eCommerce?
Despite some types of companies that can apply both mCommerce and eCommerce above, it will be more suitable with some companies working in some brand-new industries and services, or even mCommerce can also be suitable for those who want to build their businesses in totally new directions, such as startups, etc.
Some examples:
Mobile banking
Mobile marketing (loyalty cards and coupons are included)
Tickets
Digital content purchases
Money transfers
etc.
Conclusion
As our lives are changing day by day, businesses can only exist if they are more adaptive to meet the customers' requirements. Brick and mortar stores are our tradition, mCommerce vs eCommerce are our present and future. No doubt that mCommerce vs eCommerce brings us a lot of benefits and they make our lives much more convenient as well as meaningful, despite there are some disadvantages when using each of them. In case you want to find more extensions for your mCommerce vs eCommerce platforms, feel free to visit our store. We are always available for support.