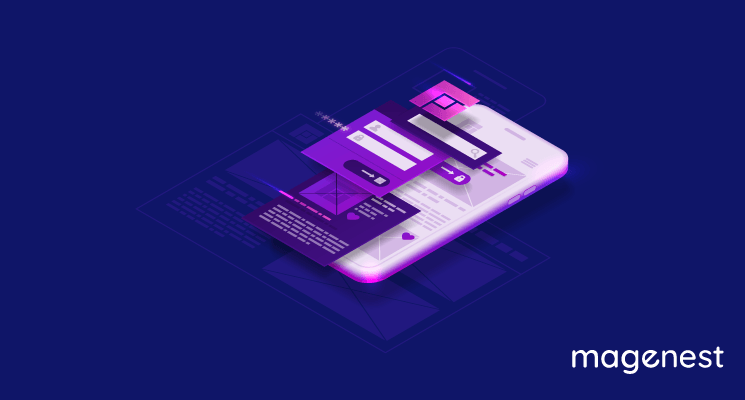 Mobile commerce or mCommerce has been the latest eCommerce trend that revolutionized the world. To stay competitive and increase productivity, it's time to build an amazing Magento 2 application for your company and join the mCommerce competition. To help you do that, we are here providing our readers with useful insights about why having a mobile app is important to your eCommerce store, how to build an app, and some top app builders to consider.
Read more: What is mCommerce?
Why should your business consider launching an app for your own company?
If you think that only big brands like Walmart and IKEA need mobile apps, you are wrong. Nowadays, more and more small and medium-scale companies have started developing their own mobile apps. Surely they understand that mCommerce is a big thing and it brings long-lasting effects rather than just a fad.
Maybe you are already familiar with small businesses like a coffee shop or a beauty spa running their mobile apps to interact with their customers every day. And the truth is these mobile-friendly apps are really taking their marketing to the next level.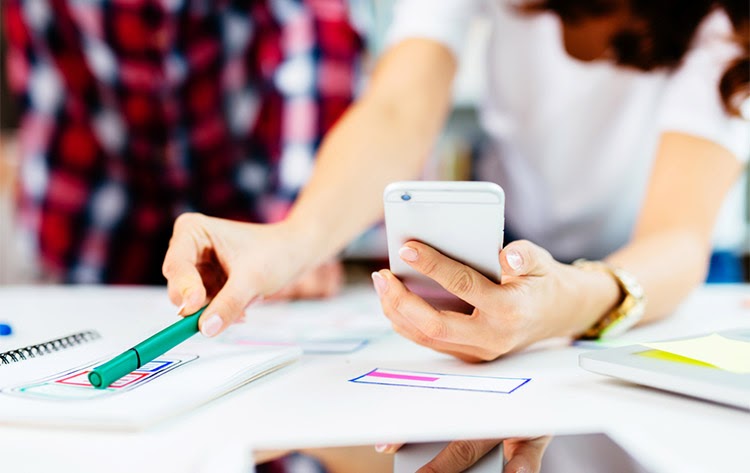 In case you are still not sure why eCommerce businesses want to create their mobile platforms, here are the top benefits of doing so.
1. A great way to grow sales
Statistics show that average people spend 4-5 hours on their mobile devices. Always being visible to customers gives you many chances to make them notice your brand and start using your products. The mobile app is your direct marketing channel through which you can increase the company's profits. Depending on how large the audience is, it could lead to a significant increase in sales.
Promotion, new offers, and discount push notifications on mobile apps would help to motivate customers to purchase online. With an app, it's very easy to directly contact customers and to receive orders from them as well.
Another advantage of mobile apps is that it allows customers to make payments quickly and conveniently. As online payment is a popular trend, people seem to spend less time shopping in physical stores now, because the same things can be purchased as long as you have a smartphone and wifi connection. Imagine if your business sells local products without the help of mobile apps, the high chance is that you're gonna lose a big number of potential customers living far away.
2. Build a strong relationship with customers thanks to mobile apps
Creating your own app to establish relationships with your customers across the world is a good way of marketing in the long term. This way, people do not have to remember your brand name, website address or go to a search engine for help because the app is now within easy reach.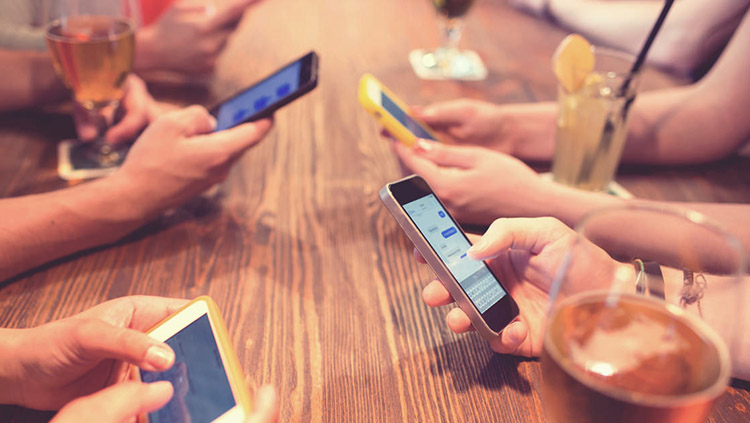 Besides, companies can receive customers' feedback via the app, conduct online surveys, and gather users' opinions to improve their services.
Via the app, if users want to get additional information about your products or your services that you offer, they can leave messages anytime or make a call 24/7. Timely support provided can lead to customer loyalty and satisfaction. A good loyalty level always boosts sales over time.
By introducing an app to your customers, they feel like your company cares about their needs and is willing to provide support. Having your own app also definitely makes your business more professional in the customers' view.
3. To optimize the business process
Businesses should develop an app to encourage interactions among employees as well as monitor and manage any internal tasks like exchanging data and files. It's a common practice to create products and services used only within the company itself via in-house apps. This would result in smooth interaction between staff regardless of their locations and time.
4. A good source of data and analytics
A mobile app makes it easy for companies to collect customers' information for further analysis. This kind of information and data is necessary to enhance the quality of products and services. All companies need to know what their customers want to get to take proper actions towards the business goals.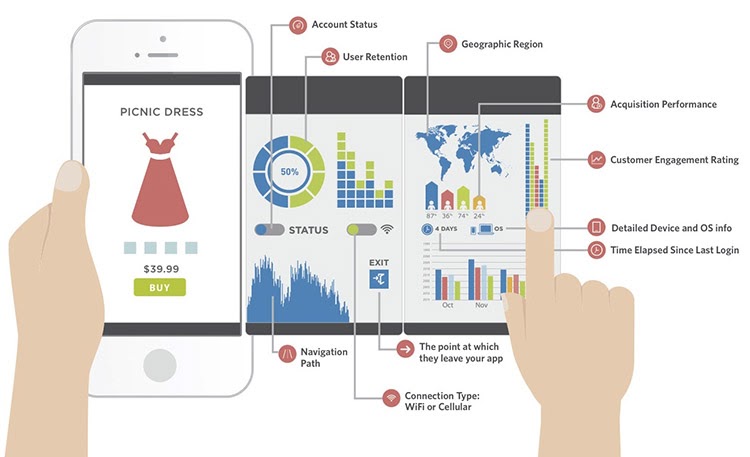 Carefully analyze data to find answers for questions such as: What products customers buy the most; How much time they spend time on the app; What kinds of news they are interested in the most; What functions are the most used, and so on.
By tracking the way people use and interact with your app, you will figure out what should be done to bring users better shopping experiences.
Read more: mCommerce Vs eCommerce
5. Competitive advantage
Not all companies know why an app is important and how to build an app, but it's certainly among the most powerful ways to run your business online. Being one of the pioneers can determine your position in the future. Let's learn how to build an app now and be among the first to start mobile apps for marketing and sales. In today's highly competitive world, it's smart to keep up-to-date and take as many opportunities as you can to educate the public about your brand and enhance the company images.
How to build an app with user-friendly features for your Magento 2 store?
After understanding the importance of owning a mobile app, below are 7 steps to create seamless shopping experiences for your customers and make more profits.
1. Create a friendly-user interface
Remember that mobile app interfaces should be eye-catching and attractive to users. What's great is that Magento 2 offers a variety of design templates for your business to choose from. Every store owner should pay attention to the visual part of the interface to attract customers' attention right from the beginning. Building a mobile commerce app with stunning designs and visually appealing interfaces is the first step to boost online sales.
2. Integrate useful features
Do some research and determine what are the essential features of your mobile app with Magento 2. Make sure your app is provided with all the crucial and easy-to-use features because mobile users should have an enjoyable experience when using your app to go shopping. Focus on improving fundamental functions like search filters, predictive search, easy checkout process, and social media integration.
3. Advanced extensions
Magento 2 store has multiple outstanding extensions for both users and developers to add desirable functions to the mobile app. Each Magento 2 extension is well-developed with the aim of making the tasks easier for admin and vendors to manage, from adding live chat or a plugin for real-time data.
4. Shopping app installation with API credentials
As in-app purchases have become phenomenal these days, business owners are making a big effort in offering high-quality services. This can be done by integrating a shopping app with API credentials like SOAP and REST API from Magento 2.
5. Publish to App Store and Google Store
This would be considered the last step of your Magento 2 mobile app development. It's advisable to carefully follow the guidelines while publishing your app to app stores.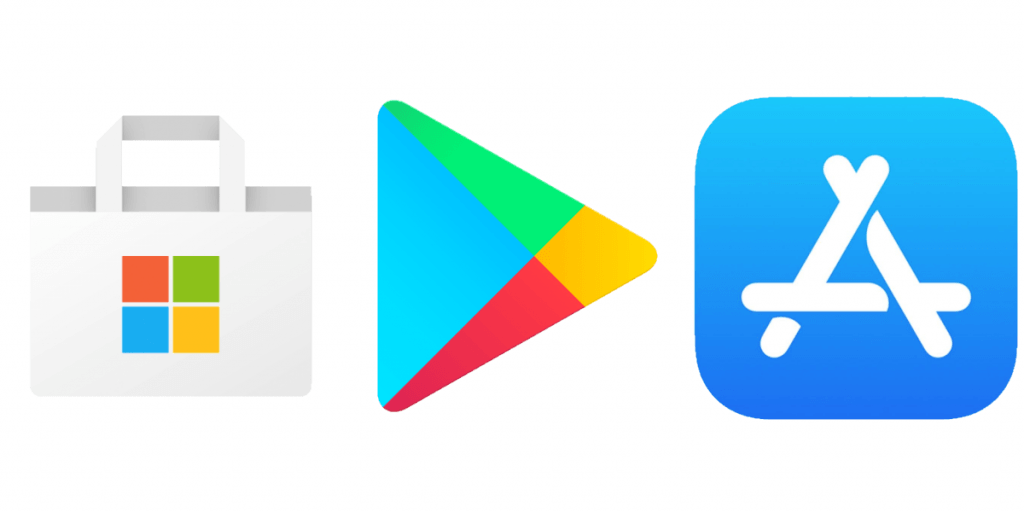 6. Keep your customer engaged
Customers often prefer apps with many options or ways to chat and share products with their friends. Real-time chat is an excellent feature to consider if you want to engage more visitors. Besides, push notifications are a must-use tool for apps because they can help you deliver messages, notify users about new deals, discounts, and other offers.
Read more: Future of mCommerce
7. Multiple language options and Currency in-app support
Your app needs loyal and active users to thrive for more years. To make it come true, your mobile app better comes with user-friendly features such as accepting multilingual content and multiple currencies.
Top 3 Magento 2 App Builders for your mCommerce business
Magento has powered thousands of companies all over the world by helping its users to transform their online stores through Magento 2 app builder. Right here, we would like to introduce you to the top 5 reliable providers for your Magento store.
Magenest
As a Magento Business Solution Partner, Magenest is well-known for its high-quality products and excellent services. With the rise of mobile commerce, Magenest has released Mininest - Magento 2 App Builder that works best in both iOS and Android versions.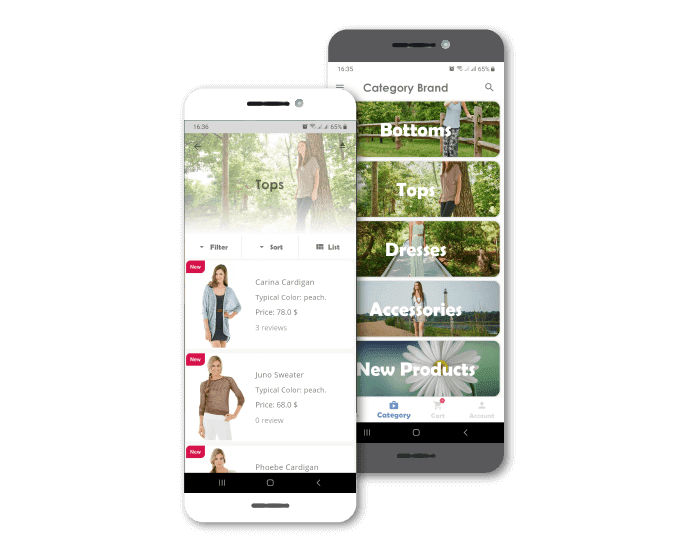 Mininest provides retailers with a simple and effective way to turn their eCommerce website into a fully native mobile app.
Mininest has highlight features:
Customizable templates to suit any specific needs
Allow to log in through social accounts
Smart search engine plus voice search and auto-suggestions
Synchronization data from the website to Magento 2 app.
Provide support for 6 crucial product types of Magento
Push notifications
Offline mode with the auto-save function
For every business, including both SMS and start-up, this is the perfect app builder to join the mCommerce competition. Visit Magenest for more outstanding extensions and features that help your business sales grow rapidly.
SimiCart
Another trustworthy Magento 2 app builder provider is SimiCart which helps your company effectively build a comprehensive app for mobile.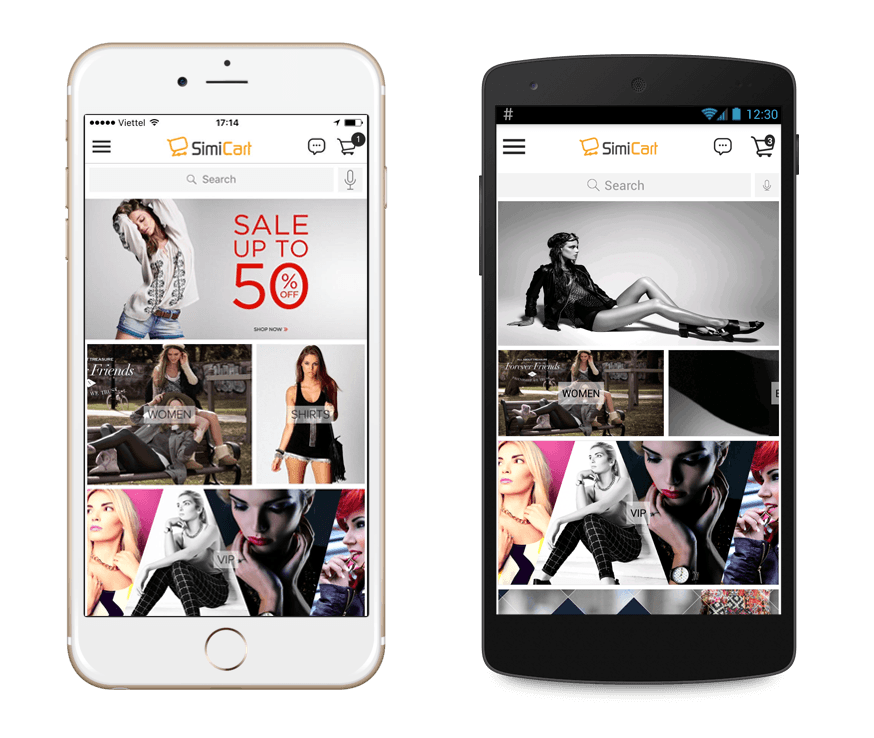 Highlight features of SimiCart are listed below:
Support 6 main Magento product types
Easily manage inventory
Gallery for product images
Push notifications
Support multiple languages and currencies
WebKul
This is one of the most-searched app builders for Magento 2 stores in recent years because of its various useful features.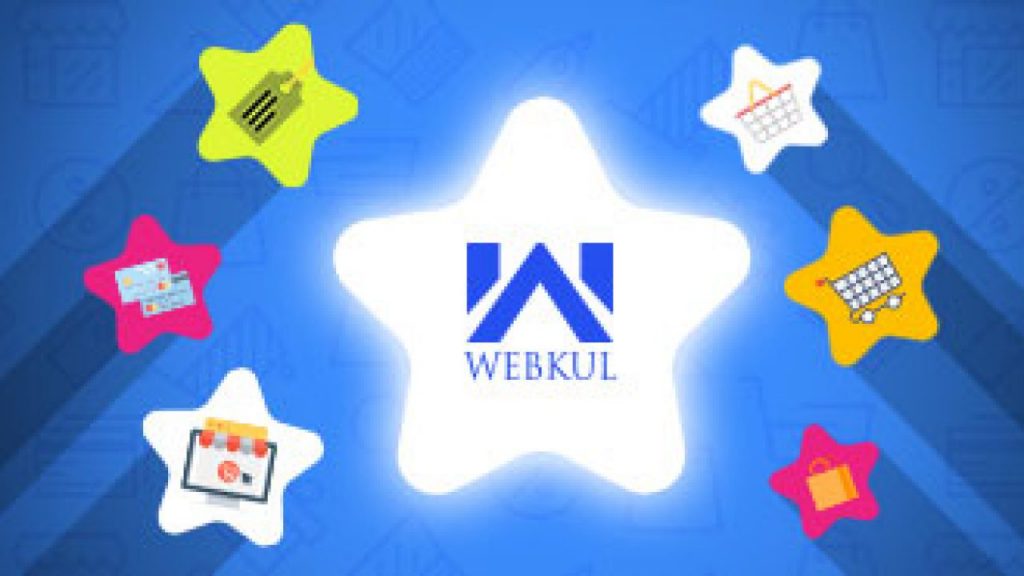 Some highlight features of WebKul would be:
Offline search engine
Support all product types
Layered navigation
Interactive homepage
Support default shipping function for Magento 2 store
Conclusion
The mCommerce industry has experienced a strong development and significantly contributed to the success of millions of companies worldwide. Don't be late to take advantage of this trend and bring this amazing platform to your consumers. We've learned about how influential mCommerce is for your business, now let's create your own app for your online store! Magenest would be very happy to provide any support if you need it, don't hesitate to contact us here.