QuickBooks Online vs. Desktop Edition – An in-depth comparision
QuickBooks was originally developed as a basic and simple solution to accounting management for small business owners in the early 1980s. Well-received by users, QuickBooks has now evolved into the market leader of accounting software for small-medium businesses as we know.
Over its course, QuickBooks has received numerous changes and adaptations to become flexible for multiple industry players. But the most significant one is the introduction of a cloud-based version of QuickBooks – QuickBooks Online.
The question then, for business owners: Should they switch to QuickBooks Online, or stick to the good old QuickBooks Desktop?
So what are the differences between QuickBooks Online vs. Desktop:
Pricing & availability
The first noticeable difference between the two versions is that while QuickBooks Online requires a subscription plan, you only have to pay once for a copy of QuickBooks Desktop.

QuickBooks Online pricing

QuickBooks Desktop pricing
Access Control
To use multiple entities of QuickBooks Desktop, more than one users must be licensed (up to 5), therefore limiting its accessibility to personnel. From a security perspective, this allows business owners to prevent unallowed access to their internal financial data and information.
QuickBooks Online, however, opts for a more pick-up-and-go approach, accountants can work from any devices with an Internet connection to access the database of the company. This potentially leads to timely reactions and access to files.
Functionalities
Fortunately, both versions have little limitations when it comes to workflows. The key difference lies in process automation. While QuickBooks Desktop does not support automatic customer data input and invoice schedule, QuickBooks Online does not support job cost and customer discount calculation.
However, QuickBooks Desktop offers more freedom for customization in terms of forms and entries. For example, there are 3rd party integrations that help QuickBooks Desktop to automate previously-limited processes. For the sake of demonstration, we share with you an example of our own take of QuickBooks Desktop Integration for Magento 2.
Support and feature updates/upgrades
The price of QuickBooks Online already includes free support and software updates. But you'll need to pay an additional price for such services if you need them for QuickBooks Desktop.
The verdict
In short, there should be no differences in functionalities between the two versions thanks to the possible integration of 3rd party solutions. Below is a quick comparison break down of the two versions: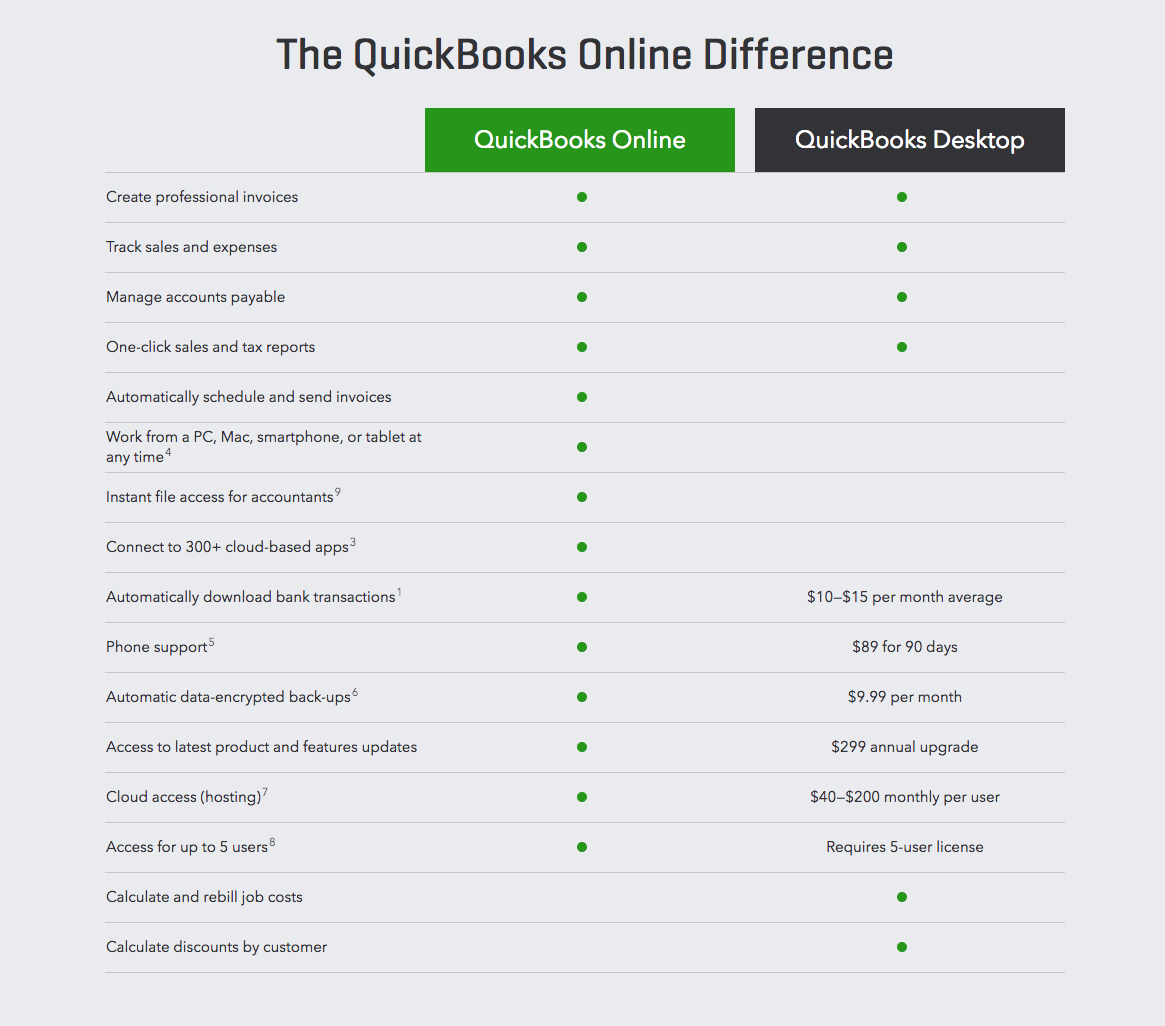 QuickBooks Online and QuickBooks Desktop comparison
To choose the right QuickBooks version for your business,  what you should take in mind is:
QuickBooks Desktop is right for you if:
– You want to have tight control over who can access the database of the company

– You don't want to rely on an Internet connection for your financial data management

– You don't want to pay an infinite subscription fee every month to use the software
QuickBooks Online is the one for you if:
– You want your accountants to have fast access to your files whenever and wherever possible

– You want to use its Cloud features

– You are comfortable with Subscriptions and want to have access to updates and support
If you're still having trouble choosing between the two versions, here's another detailed look: QuickBooks Online vs QuickBooks  Desktop – Which is right for you?. If you need help with connecting your Magento 2 store with QuickBooks, contact us at sales@magenest.com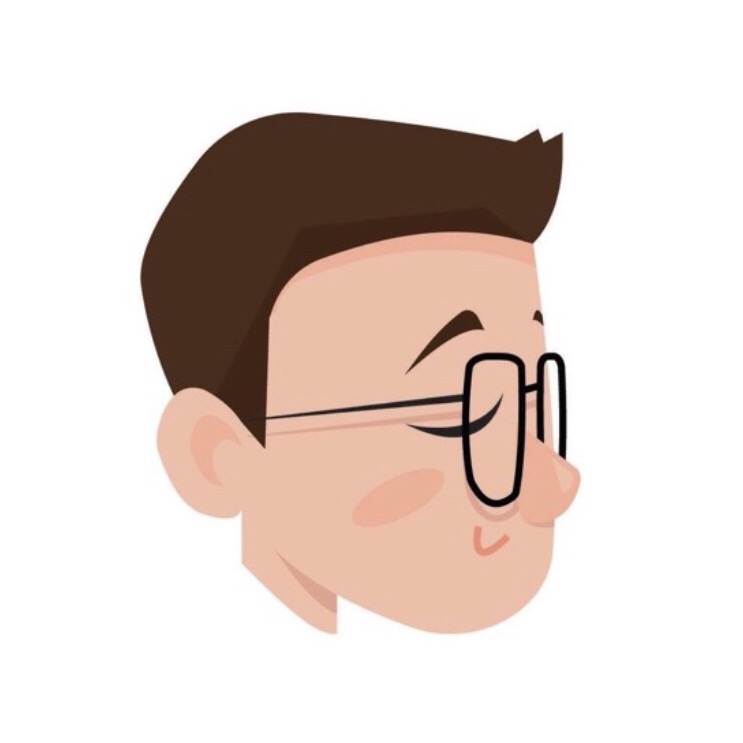 A graphic design and copywriting enthusiast.
Marketing Executive | Content Manager
Author: Harvey Nguyen