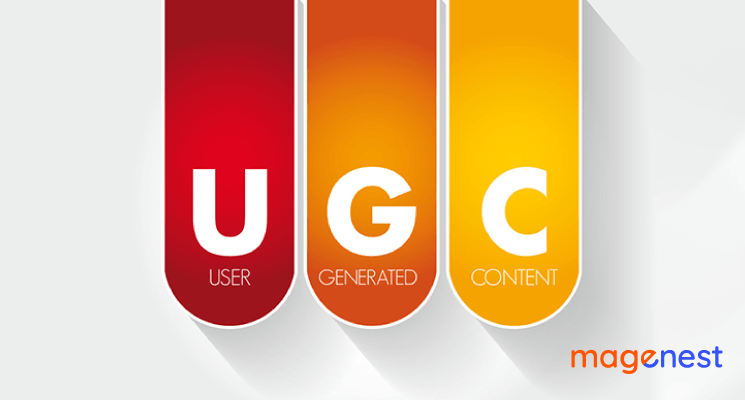 Just like any other good marketing strategies, the main goal of user-generated content marketing (UGC marketing) is to get more people to hear about your brand and see what your business does. Today, a growing number of companies include UGC in their marketing plan, such as reviews. The word-of-mouth endorsement is often seen as more trustworthy than the self-promotion form.
The challenge is to figure out how to collect and present user-generated content most effectively for marketing purposes. Here is the list of 10 user-generated content strategies that have been used by companies or even small businesses.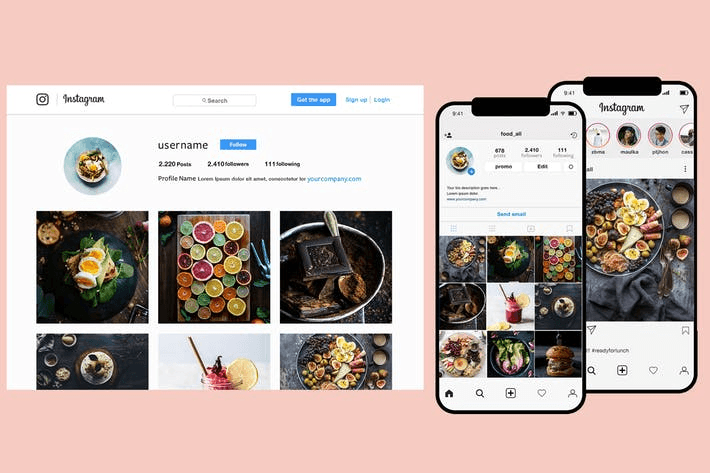 #1 Create An Open Platform for Your Clients to Share Their Thoughts
User-generated content (UGC) is the most valuable because of its authenticity, realness, and trustworthiness. People who like to engage would love to have a storytelling platform to share and converse with others. User-generated content in marketing allows you to build better customer interaction and turn happy clients into promoters.
Make your website become an open platform and allow guest blogs so users can share their experience. Another classic way to share the UGC content is to share the links of their posts on your social media so your followers can trace back to the original content.
#2 Utilize The Ratings & Review on Your Website
Communication is key. There are no other consumer-generated marketing user-generated content campaigns more credible and preferred or relevant than customer reviews. Customers who interact with businesses via ratings and reviews or Q&A sections on websites are more likely to purchase on that site. Even bad reviews can be helpful. A study shows that 95% of consumers find some negative reviews here and there may convince your customers that your positive ones are valid.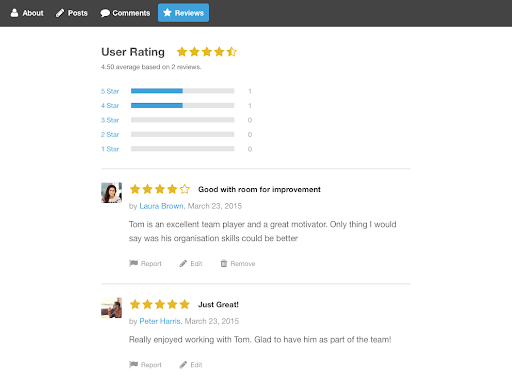 The most common forms of UGC marketing content are reviews and ratings, however, with 71 percent and 69 percent of survey respondents saying they've submitted those types of UGC. Online ratings and reviews are a form of word of mouth, which is considered to be a trusted source for consumers to consult before making a purchase. Reviews with visual added can increase your credibility and the trustworthiness of the testimonials. If your website hasn't been able to allow customers to add photos to their reviews, you might want to check out the Photo Reviews feature.
#3 Host Live Events
Creating live events seems to be an offline thing. But these events could be a reward for your loyal customers and still benefit your business. Events that are rewarding for a brand's audience, then using those events to include them in creating content is a very effective way to collect UGC marketing content about your products.
Gradually, these events build meaningful customer relationships. If buyers submit content, they feel more connected to your business. This is to not only boost participation but also to help ensure that what is created is relevant.
If you want to see more UGC content about your business besides regular post introducing or reviewing your products and services, a live event might be something new you need for your next UGC marketing plan.
#4 Let Your Community Join
This is quite like Q&A but in a story-telling style and it works as a celebration of your customer community. Having different voices with real-time stories can help move your brand forward in ways you have not imagined. Everyone wants to share their story.
For brands, this can be a powerful way to communicate the core values of your business and ideas through a variety of lenses. All you need to do is ask, and your community will respond with the best user-generated content. Next step? Show them all on your business platforms. This could inspire other customers to engage in promoting your business.
#5 Offer Incentives to Your Customer
Sometimes, customers need the motivation to take part in contributing some UGC marketing content for your business. Social media contests associated with specific hashtags are a typical example and an effective way of driving user-generated content. With interesting activities and worthwhile incentives, user-generated content campaigns can gain significant attention. And when they take action, give them a promotion code or some significant gift as a reward.
You can use many incentives to lure your customer to join a hashtag campaign or to leave reviews of your products or services. However, your offer should not be limited to your products only. It should be suitable for the buying cycle.
#6 Enhance Social Advocacy Strategy
User-generated content can be a great way to build a bridge between brands and customers and create engagement from there. With the rise of social media, social advocacy marketing is no longer a complex method. Social advocacy strategy simply means to get your current customers to mention your business through a powerful tool that is social media.
Decide what goal you want to achieve, then ask your audience to participate by publishing their UGC. Make it clear and specific to what you request.
#7 Make It A Team Effort for Your UGC Marketing
One thing traditional advertising lack is room for UGC. It's almost a one-sided exchange between a business and its customers. User-generated marketing is all about reciprocity. Customers are now invited to be creative alongside your business to promote your products. So invite them to be part of your marketer by directly taking part in featuring their UGC content related to your business and let it live on your business platform.
One example of this consumer-generated content marketing strategy is to give your customers access to your brand's Instagram and let them do Instagram Live Stories introducing your items, in their ways (this should be discussed between you and your guests, of course). In return, free marketing content that successfully attracts other customers will be delivered to your brand.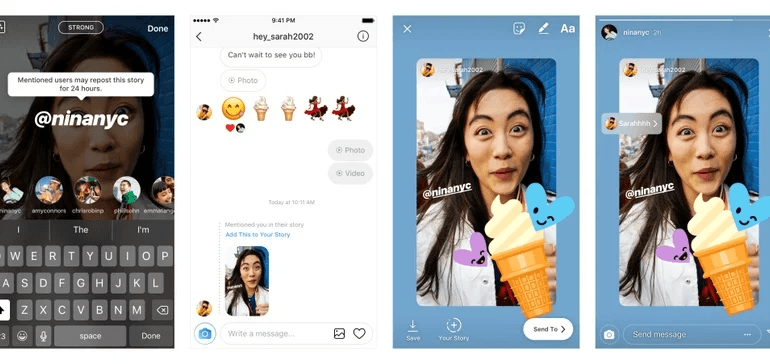 #8 Creating brand awareness using UGC
Taking a look at how people discover brands, you might figure out that a big chunk of brand discovery happens thanks to the search engines, social networks, customer review sites, and something that works similarly. All of these channels feed on user-generated content.
Statistically, it shows that 25% of search results for products related information are links to user-generated content. And, not just the search engine is influenced by UGC. Platforms like Youtube, does, too. Usually, videos about brands' products made by the consumers themselves are viewed 10 times more often than the ones on official channels.
#9 Have Something Worth Sharing
The most important factor that enhances the authenticity of any testimonials or reviews is the real experience you deliver to your customers. If your brand has something share-worthy, an incentive is not necessary to stimulate customers to post it on their social media. They will automatically and willingly do it for you.
Focus on improving customer experiences while feeding your audience fascinating content, pretty photos, or anything else that is worth sharing. Another tip to add for this UGC content marketing strategy, you can guide people to tag your profile or mark their location when they post online. This will allow you to easily gather and re-share their content.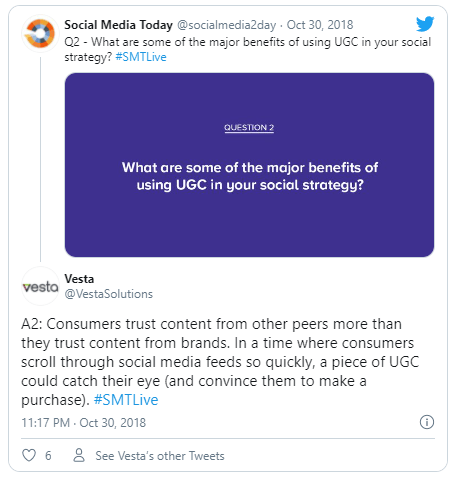 #10 Give Cross-Promotion A Try
Cross-promotion is one of the marketing forms where customers of a product or service are targeted with the related items' promotion. It can be a great use of encouraging more user-generated content.
User-generated content becomes extremely important in affinity marketing. When brands join together for promotions, the customer base is expanded. This will allow you to tap into a wider audience.
GoPro is a typical example of utilizing user-generated content. They will often share and promote impressive customer-created videos on their YouTube channel. This content marketing has meant tremendous things for their product. Since the videos become increasingly more popular, many other users get excited at the idea of making their clips and to be featured with the brand one day. As a result, potential users naturally go to the store and buy a GoPro. Which, in turn, promotes the brand and boosts sales.
Conclusion
User-generated content campaigns are nothing new in eCommerce. In fact, UGC in marketing has been considered one of the most powerful tools to boost sales and increase the conversion rate.
Research from the visual marketing platform Olapic shows that consumers today are 56% more likely to purchase after seeing a photo of the product shared by happy customers. Plus, they're 76% more likely to trust user-generated content than traditional advertising.
No matter what you offer online, it's time to boost your UGC digital marketing strategy. If you haven't already, It should be a big part of your content marketing strategy in 2023.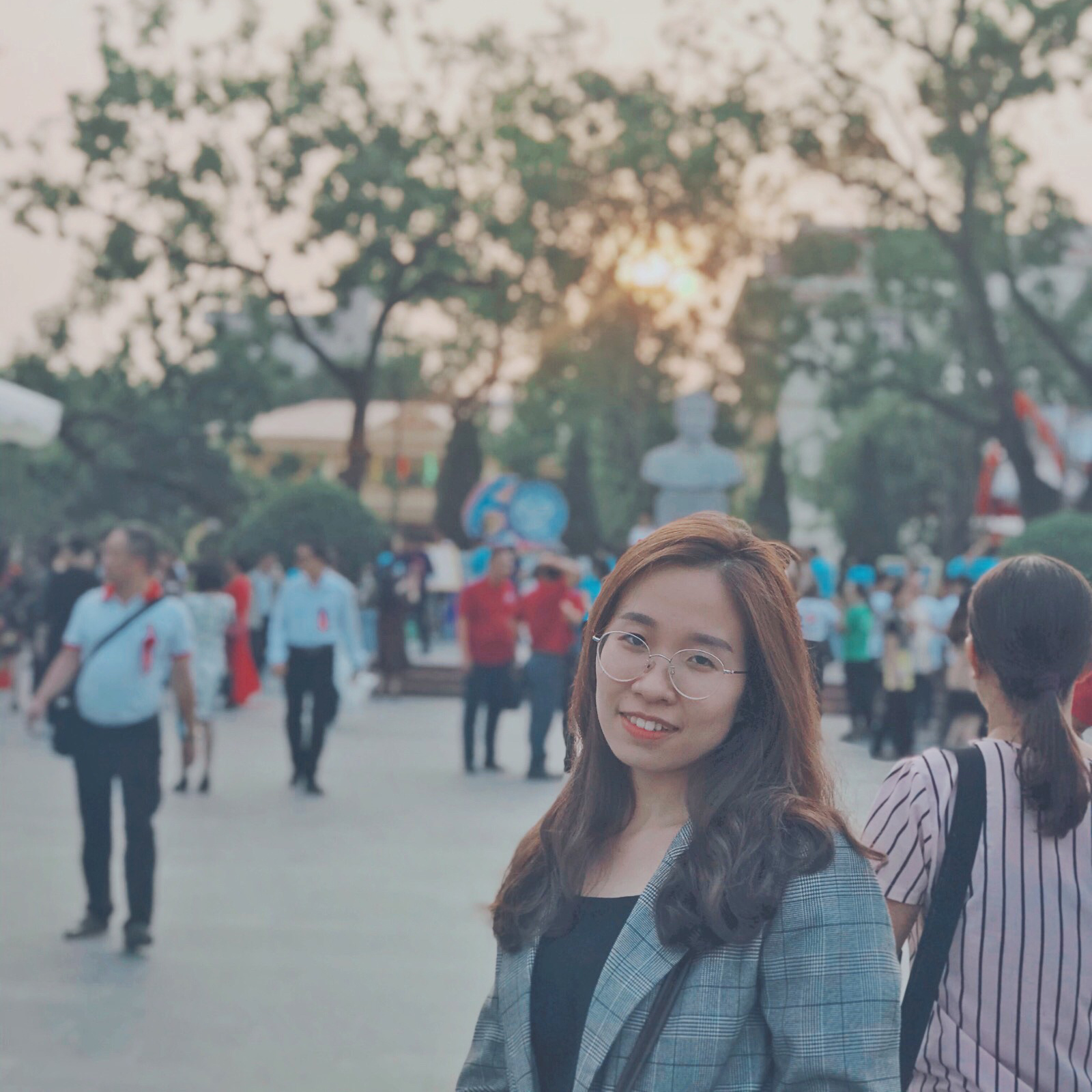 Marketing Executive | Content Manager