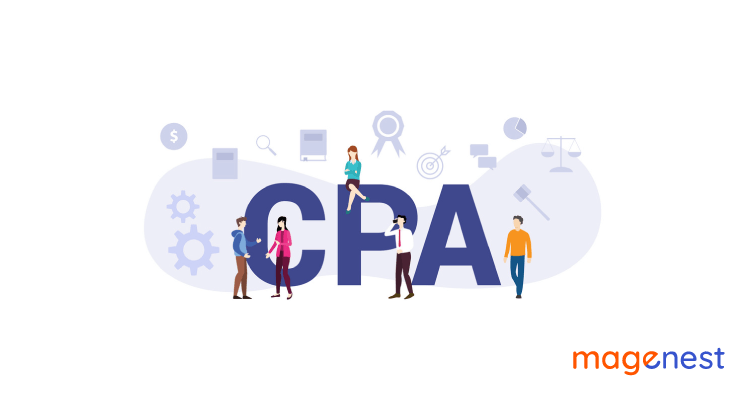 Affiliate is a popular term in the field of Internet or online marketing today. Affiliates earn money by promoting the products or services of other companies and in return, they get a commission on the number of sales created. But we wonder have you heard about another new type of affiliate marketing in which you get paid even if you don't make a deal? Yes, this type of method to earn money online is a new wave of affiliate marketing known as CPA marketing or CPA Affiliate Marketing.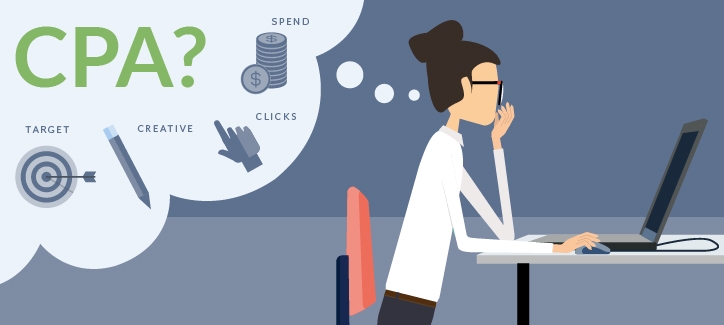 What is CPA Marketing?
To begin with, we will make it clear about the CPA marketing before going any further about its functions and benefits. The full form of CPA is Cost Per Action - a marketing strategy online and a type of Affiliate Marketing that involves marketers or publishers in generating leads for businesses.
The companies then will pay them for each point they made. This method is different from typical affiliate marketing because it doesn't require people to sell anything in order to get paid. Another way to call CPA is Cost Per Acquisition (CPA) and this focuses mainly on leads instead of sales.
CPA affiliate marketing can be done in any kind of action and here are some examples:
Download a toolbar, game, or software
Sign up for a website or newsletter
Enter an email address as a visitor or enter a zip code into a form
Get the visitors to carry out a survey
Create an online game account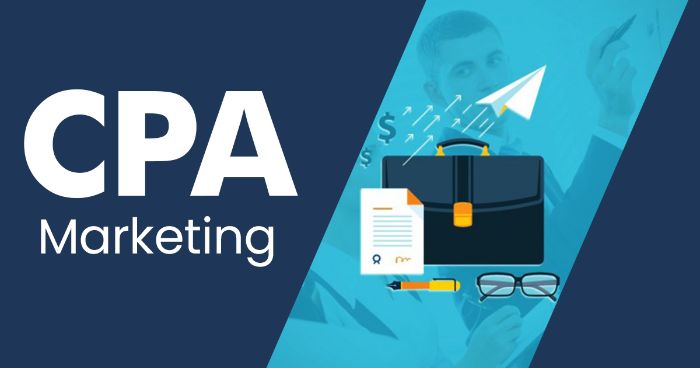 Affiliate Marketing has been widely used and becomes more and more popular nowadays. This cost-effective method helps many businesses expand their influence on the market but they might have to face some challenges of how to keep track of all the data of these affiliate programs. That's when we need the strength of technology.
Magento 2 Affiliate helps retailers set up their own affiliate campaigns to make the journey straight and comprehensive for both retailers and customers. Creating your affiliate program, tracking down the transactions while expanding your customers has never been as easy as this.
What DO CPA Marketers Get Paid Without Making a Sale?
You may be curious about how the CPA marketers can earn their money without making a sale or why the advertisers could pay the CPA marketers if customers don't spend their money. Actually, the answers to those questions are pretty simple as the CPA marketers drive new consumers to the website advertised by generating leads. Payments are usually based on lead generation like submitting an email address, phone number, or some actions that are taken as a direct result of marketing.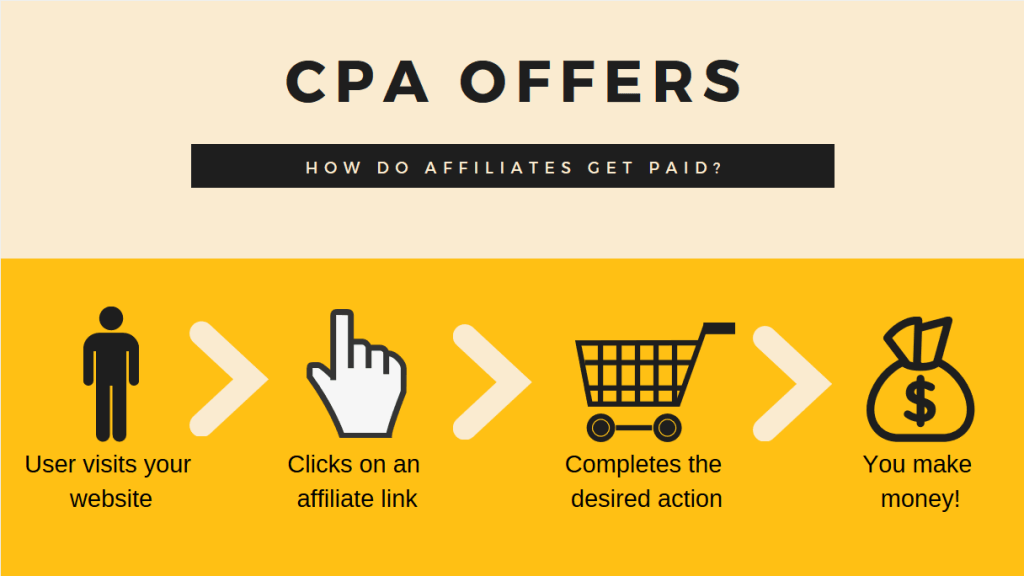 In other words, new customers are the driving force behind any business' marketing campaigns and the advertisers pay the marketers for the effort they make to drive more sales. CPA marketers will do their job to connect potential customers with various brands.

CPA Networks
There are thousands of CPA networks emerging out every day and you may want to know some of the best CPA networks:
Peerfly.com
Clickbooth.com
Neverblue.com
Maxbounty.com
Matomy.com
CPA Niches
It's not that every niche out there is a good market you can earn a good income in every niche. That's why you will need to find a niche that is not only profitable but it also has to be the field you are excellent at. Below is a list of the top CPA niches you may want to try:
Mobile apps
Weight loss
Finance
Insurance
Dating
Housing
Jobs
Gaming
Business Opportunity
Software
Top Tips to Start CPA Marketing as a Beginner
If you are not clear how to get started with CPA Marketing, here would the stages you can begin with:
1. Choose Your Niche
To find a CPA network to join, you should do some research concerning CPA marketing niches and choose one that's suitable for you to begin with.
Many affiliates jump from one niche to another when they start and it takes them to nowhere after all. Unless you want to try what nice suits you best, there's no point in jumping around. Go on a few sites such as Affplus.com, oDigger.com, and OfferVault.com to get some ideas about the niche and related products.
2. Signing Up with a CPA Network
Next, you will have to sign up as an affiliate or a publisher and fill in an application form to sign up for a CPA network.
It's better to join a well-known and stable CPA network and to help you know the best CPA networks for beginners and have some knowledge about the marketplace, you can visit an affiliate network review site like "AffPaying.com". This kind of site will provide you with a lot of information about the affiliate networks, such as referral commission or payment methods. For the CPA networks, you intend to join, look at every detail and pay attention to the rating distribution of the system.
If you want to get reviews about the networks, use the site oDigger.com and click on the tab "Network Reviews" on the home to search for a network you want to join.
3. Getting Accepted into a CPA Network
Now we are going to help you know how to get accepted into a CPA network, remember getting it approved is not as simple as getting accepted in a regular affiliate network and a pretty important part of the application process is honesty. Review applications will be reviewed manually and if you can't satisfy the system with the correct and necessary information, there's no way you are approved.
However, you should know that CPA networks are not trying to make things complicated for you, they only want to ensure that you are honest when sending them real leads, so being transparent with them is a good move.
Here are some tips to help you get accepted into CPA networks more easily:
Always be honest
You will need to fill out the form with correct information including the actual name, date of birth address, etc. as long as you try to be honest, there shouldn't be any worry because CPA networks just want to remove scammers, not the newbies.
Tell them about the niche you want to work in
Tell them about the niche you want to work in and also learn about ways to drive traffic to your website.
Have your website or blog
It's advisable to create your own niche website or blog before you start working.
A blog is more than just your identity because it can be a way to practice your writing techniques and apart from that, you can also post samples of your products on your blog to see customers' perspectives and build your confidence in developing products in the future.
Call them in advance
When you finish filling out your application, it often takes one or two days for the network agency to call you. What you should do is call them before they call you, let them know that you have applied. This way they have a chance to know that you are ready and eager to get started and you care about the CPA marketing network.
Stay confident during the interview
The CPA network will want to know more about you after receiving your application. They want to find out who you are and it's likely that they will ask the same questions that were already asked in the form, so you better prepare and stay confident.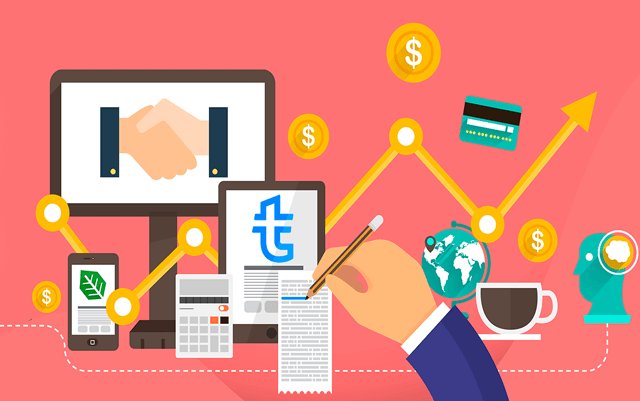 4. Receiving your CPA affiliate link
As soon as you get accepted you will get a unique affiliate link to join the network. This is used to track all of your activities in the future such as your sales. Through the affiliate link, you also get information about your conversion rates.
5. Getting acquainted with your affiliate manager
When you join a network, you can get started with the program with the help of a CPA affiliate manager assigned to you. You can ask that manager any queries related to the CPA campaign that you may have. Meanwhile, questions that are not directly related to the CPA marketing network like setting up a Google Adwords account and building up your site should be asked at all. This person is going to help you a lot with all the answers to your questions so try to form a good relationship with him or her.
6. Choose an offer to promote
After joining, you should find CPA offers to promote and you can do this by asking your affiliate manager because they have loads of data and they are willing to help you. The manager will send you a list of offers to go through and you decide what to go with. You can also go to some websites such as Offervault.com or oDigger.com to find the offers yourselves.
After that, you will need to do a bit of research work about the offer that the public has the highest interest in. This can be done by using the Google Keyword Planner tool. The search results can give you some idea about what kind of things are popular on Google Search Engine and the traffic volume to expect as well.
7. Design the site according to the CPA offers
Once you have chosen a CPA offer, it's about time to integrate the offer into your site. If you could incorporate these offers in a way that people don't easily realize that you are promoting CPA offers then more people will likely click on and open them. It's strongly suggested that you get a custom design that can make your site have a legit look.
8. Choose a method of traffic generation
As a CPA marketer like many others, you need to choose traffic resources to promote CPA offers and make sure that the type of traffic resource to the advertiser is accepted. If you see the details of your CPA network, you will be able to find what specific types of traffic resources are acceptable.
Some common types we are talking about here are Banner, Social Media, Email, Search, etc. The real big players in the field of CPA marketing would be those who could bring high-quality targeted traffic for any CPA offer.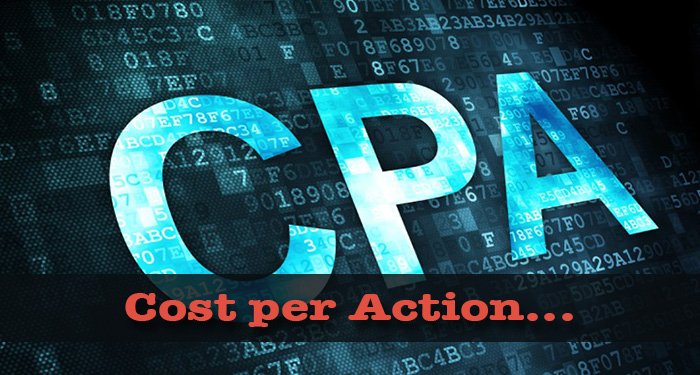 9. Track your campaigns
In CPA marketing, it's essential to track your CPA campaigns to understand what is working and what is not.
Some essential issues to track in CPA campaigns are:
Which CPA offer turns best
Which landing page converts best
Traffic resource
Which keywords bring more traffic
PPC Ads
Type of advertisement (text or image)
The most popular free analytic tool out there is Google Analytics. This is very useful to help you analyze what things are working best for your CPA marketing campaigns. Besides, you can also keep track of conversions, sales, and revenue by using paid tracking software such as Prosper202, Voluum, CPVLab, etc.
10. Always stay informed
In the world of CPA marketing, the competition is high and things will move very fast so you will have to run fast too. Always stay updated with the necessary information and tools to not fall behind. Learning is also a vital part of CPA marketing and you may want to join a CPA marketing forum to gain more knowledge such as Warrior Forum, CPA Elites, CPAHero.com, etc.
Conclusion
Hopefully, this post about all the key points you need to know about CPA marketing is valuable to your eCommerce business and helps you have a good start in making money with CPA marketing. Keep in mind that to be extremely successful in any field you will need to invest a great deal of hard work, effort, and perseverance. Learning is a continuous process of CPA marketing so never lose your patience easily. Keep yourself eager to catch up with new information, techniques, and strategies from various sources. And of course, build up a personal website or blog in your niche market before actually applying to a CPA network to ease your future steps.
For other interesting and useful posts like this, visit our store blog and find the best tips to help you run your eCommerce business smoothly. We are always happy to read your comment, your business story as well as your suggestions to develop our blog in the way you are looking for.