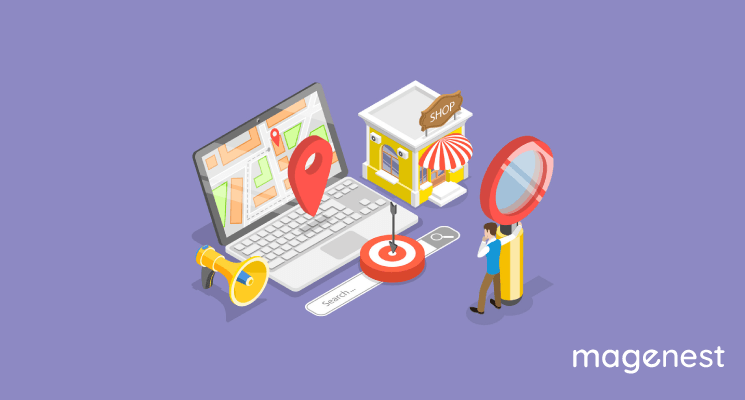 So you own a small business that only sells locally. That means of course you are going to focus on local marketing only - appeal to the market that lives physically near you. Local marketing allows you to pinpoint your resources on a targeted market where people can actually respond to your physical and print advertisements. But what is local marketing exactly? And how can you utilize local marketing to best serve your purpose?
1. What is local marketing?
Did you know 97% of people learn about a local company online? 88% of online searches for local businesses result in either a call or business visit on the same day. And that is why local marketing should be focused on, whether you are a small business or a franchise that has physical stores everywhere.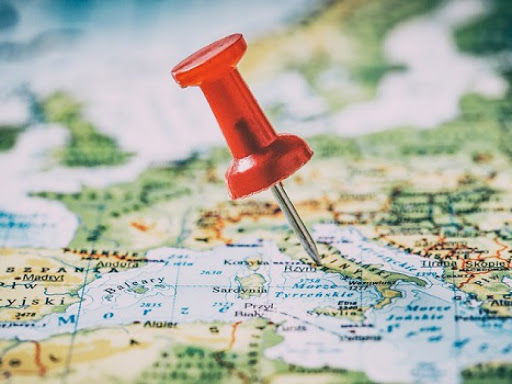 Local marketing is also known as "neighbourhood marketing", or simply "local store marketing". It is a marketing strategy that targets consumers/customers that live in a certain radius around a physical, brick-and-mortar store location. Often, local marketing requires tailored messages and strategies to fit the local community and populace. Different local marketing strategies vary, but the marketing messages are often focused on the characteristics of the local community.
For franchise businesses with physical stores all over the place, the individual franchise stores are usually the ones that come up with their own local marketing strategies. Local marketing is effective for any and all brands that have a physical store, but it's especially important for locally-based businesses that do in-person business. That's why for regional and independent businesses, local marketing is the focus of their entire marketing strategy.
2. Local marketing vs. Global marketing
It is believed that global marketing is for big businesses, online businesses, and businesses that target customers all over the world, while local marketing is for small, locally-owned, physical only stores. Is this belief true?
Well yes, but actually no.
You see, while it is indeed correct that global marketing is only suitable for big businesses with global reach and international markets, local marketing is not limited only to small and local businesses. Local marketing can actually be of many sizes - from a neighborhood to a city, to a country. And global brands, when they want to focus specifically on some growing market, do actually spend a lot of time on their local marketing campaigns as well.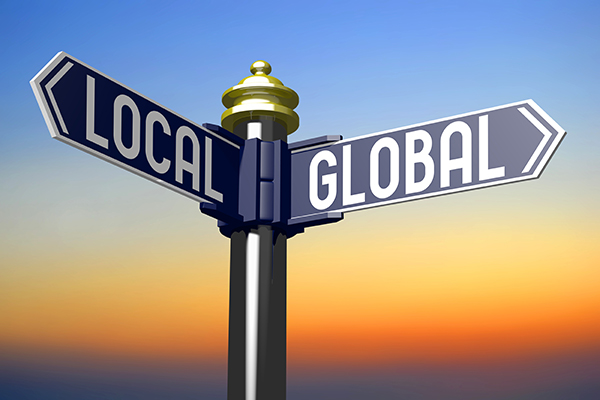 If you are a small business with no desire for global reach, let's stay put on creating local marketing campaigns. One of the potential dangers with local marketing is that you can have a lot of ideas. This is nothing wrong in and of itself, but too many ideas mean that you often think too big and risk wasting time and money on the wrong audience or community.
The key to successful local marketing is to accurately define the personality of your local community. You need to have an understanding of your target audience's psychology and social tendency, along with some graphic information, including their geographic location. This geographic data will help you know where to funnel your local marketing budget and ideas.
3. Local marketing strategies
There is no definite definition of what is the correct local marketing strategy, or a one-size-fits-all model that you can use in all situations. But here are some of the tactics that you can always utilize and incorporate into your local marketing strategy.
Local marketing is about getting to know and interacting with people in the community/neighborhood. You cannot just invest money into your campaign and call it a day - you must invest time and effort in order to build and develop relationships with people around you. Local marketing can't be done purely from an office chair and computer - it requires you to get out there and connect with your customers and community face to face.
Design a mobile-friendly website
With the ever-growing industry of smartphones, it's no surprise that half of the global internet traffic comes from mobile devices. Thus, it's perfectly reasonable that 61% of smartphone users are more likely to contact a local business establishment if they have a mobile-friendly interface on their website.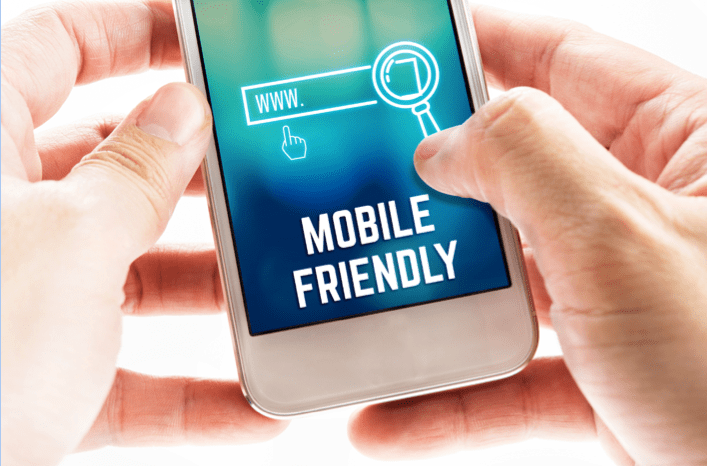 Incorporate responsive design into your website and make it accessible and eligible across all platforms and all electronic devices. Sure, it can be a little bit costly, but in turn, you are rewarded with loyal customers and stable income, so why not?
Localize your content
If you want to appeal to a local community, of course, your local marketing strategy has to adhere to the local community culture and ethical standards. This means, if you are operating in a conservative, rather old, Christianity community, then celebrating pride month is not a good idea from a local marketing standpoint.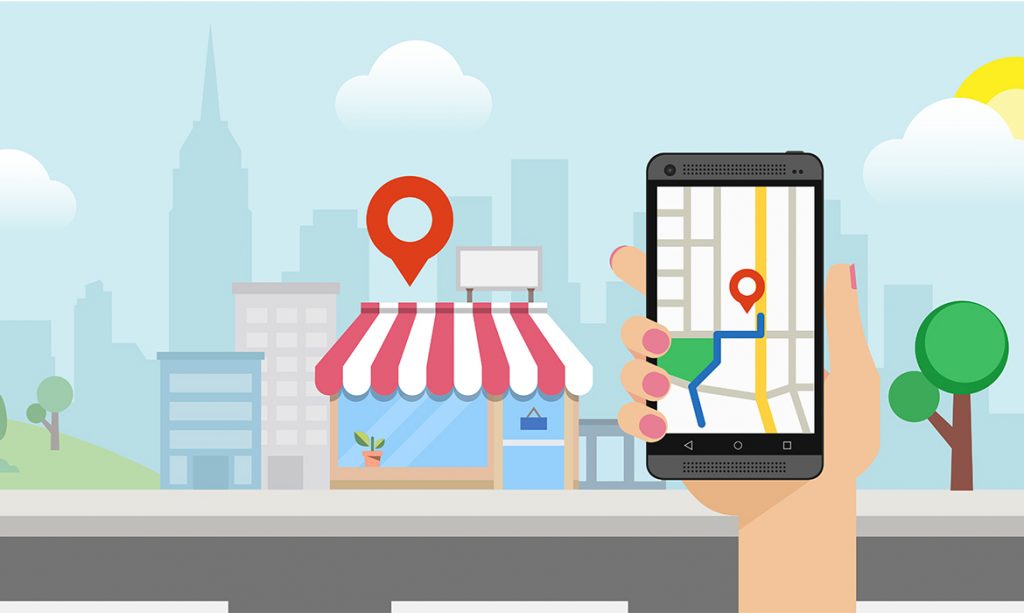 Localizing marketing means that you have to have location-based content on your website and all of your social media. Add some local-related names, like the name of the district or neighborhood, into your description. Instead of saying "best vegan restaurant in town", try maybe saying, "best vegan restaurant in the whole [your neighborhood]". Trust me - it's going to make such a difference.
Add your address on your website and social media, and set the main target around you in a certain radius. If you have more than one brick-and-mortar location, it's a good idea to have a location page listed and different local marketing strategies for each location.
Listing on websites and directories
You know how before you go anywhere new, you often search for lists of places to visit and see some review websites and directories?
Yeah, that is why you need to get on those lists.
With the rise of traveling by yourself and not going through travel agencies comes the rise of review pages and websites. There are countless third-party listing sites, directories, and review sites that focus on raising awareness about local businesses and educating customers on where to shop. If you are a small, one-location local business, you don't want to miss out on this kind of presence.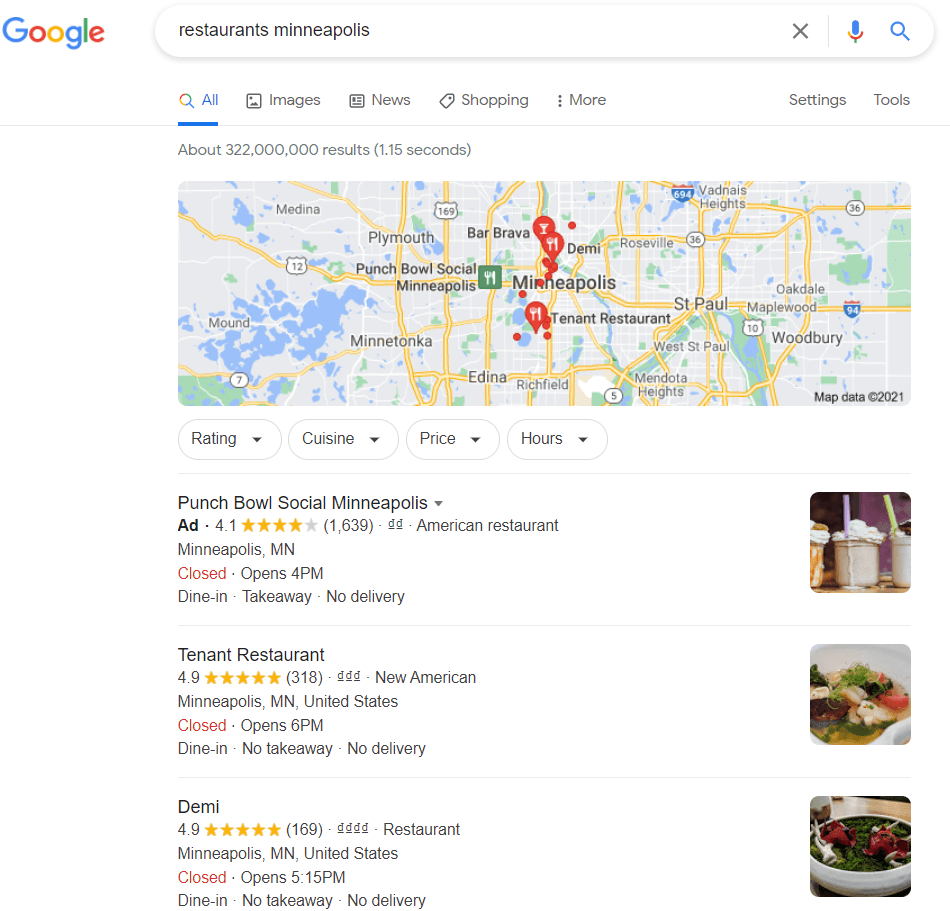 The cool thing is, this way, customers can easily leave you comments and reviews, and if you are doing a good job, this is the best way to get PR and public recognition. Good reviews are a vital factor for you to start drumming up your business. The most simple place you can consider having your name listed on is Yelp and Google, but it's important to do some research and get your name on some smaller, more local websites as well.
Setting up these helps you have a very legit and trustworthy online presence, thus making your business more reliable in the eyes of customers. Also, if you have consistent information on all of these platforms, it can improve your search engine ranking, making a solid base for your local search marketing strategy.
Local SEO marketing
And now we are getting into the good stuff. SEO - or Search Engine Optimization - is a term known and dreaded and loved by every single marketer - or at least by me, who is personally struggling to meet the SEO requirement for this exact article. And if you are the owner of a local business who wants to know what is local marketing, then you absolutely have to learn about local SEO marketing.
What exactly is local SEO marketing? Local SEO marketing, or sometimes called local search marketing, is mainly about making your business be present on the local map when customers are searching for a business like yours in a nearby radius.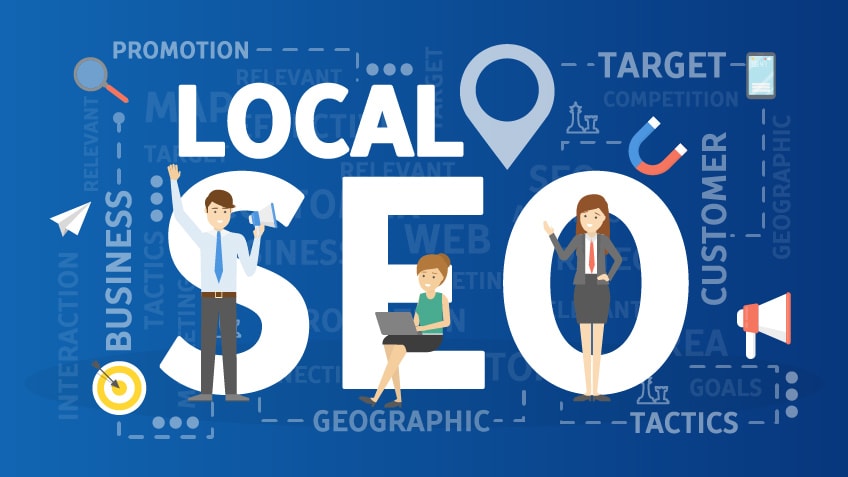 Local SEO marketing is a form of search engine optimization which helps your local business appear on relevant searches in the area. Do you know that 50% of mobile user searches are converted into store visits within 24 hours, thanks to local SEO marketing? Yeah. To master local SEO marketing, you need to optimize your website based on locally relevant keywords. This means updating your website with a lot of information, and especially, having a consistent NAPU list: name, address, phone number, URL. This information is needed so the search engine knows where you are, what you do, and whether your business is legit.
First, you need to create your profile on all of the popular websites. I'm talking about Google, Bing, Facebook, Instagram, Yahoo, Yelp,... - anything relevant to your local community. Claim and verify your profile, and make sure to correct and complete the information. Also, a cool thing to do in local SEO marketing, is that if your neighborhood is having some kind of event, try to get your name on it or have content related to that event, so that when people search about it they'll find you.
Local advertising
Localizing your paid advertisement is another great way to improve your local marketing campaign. If you add your location to the ads, it will only target audiences around your neighborhood. Include your city, districts, and then the exact location in the listing, and you can then try to find on Google to see if your business pops up.
Local internet marketing - social media
In this time and age, not using social media to find and target audiences is a mistake. Social media is the fastest way to connect with people, whether your aim is local or global. Plus, social media platforms now will most likely provide a ton of localization options for you, from targeting a general radius in your settings to setting up your location on your profile, to tagging specific locations on each post.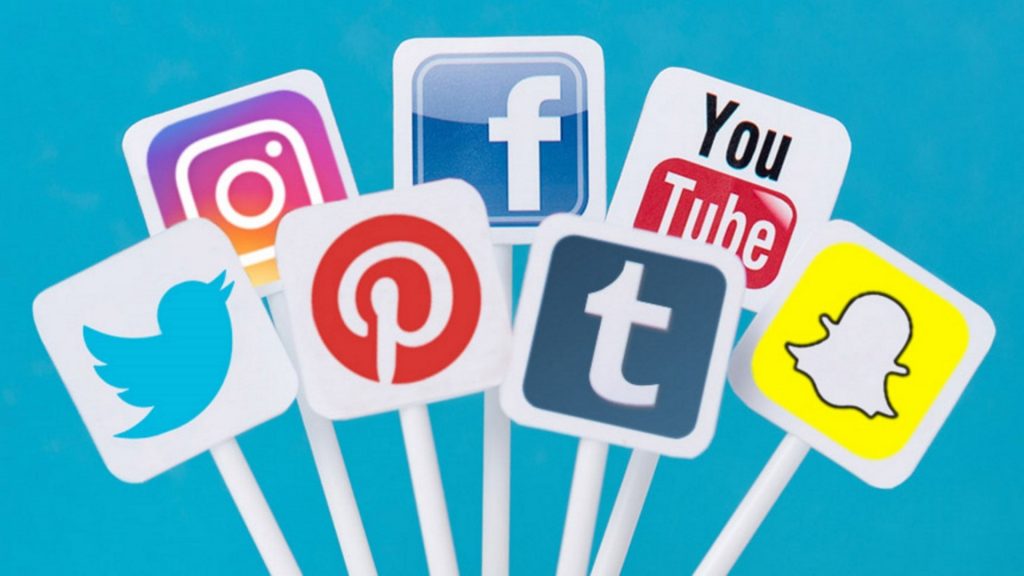 Hashtags are also a great way to narrow down your location and lead people to you. So create a local social media profile - be it Facebook, Instagram, or TikTok - and start interacting with your local community. And if you have a website, what better way to direct traffic to your website rather than having your social media accounts linked to your site? In fact, we at Magenest can offer you our newly updated Instagram Shop extension so you can link and synchronize your entire Instagram gallery to your website. Or better yet, you can try our Social Login and Share extension, which will help your customers and followers to easily sign up to your website using their social media accounts.
Community engagement
Notice how neighborhoods often have block parties or community events where people gather around and… celebrate? I don't know, I don't join social events, all I know is there are a lot of events and a lot of people. Which means, there are a lot of chances to attract new customers.
A pivotal strategy of local marketing is to make a presence in your community - to make people aware of your business and make them think that you care about them and the community in general. And even if there are really no events in your community, then what's stopping you from hosting one? Hold a Halloween party, a Labour Day celebration, a talent show. Anything you can think of. Sponsors, give out small gifts, get contact from people - build a relationship within your business and the people in the community. If you support your community, your community will likely support you.
Local media
What better way to build a local marketing campaign than focus on your local media? Local newspapers, local radio channels, local broadcasting channels - these media platforms often have a lot of views and/or attention from local people. Many communities rely on local media to keep them updated with news that is relevant to their lives. And you should be relevant to their lives. So appear on the radio, or pay for a small advertisement slot in the newspaper, because any exposure through the local media can help bring new customers to your door.
Up your eCommerce game
"Focus on local marketing" does not mean "abandon eCommerce" - and I think people often forget that when they dwell on the local marketing thing too much. You can use eCommerce to develop your local business and vice versa. Especially in the time of the pandemic and people realize they don't necessarily need to go to a physical store, you can still keep your business running with eCommerce. Maybe offer your local customers some special discounts if they purchase on your website, or give your online customer a coupon they can use in your physical store. Be creative, and you can see many benefits coming from running eCommerce and brick-and-mortar stores at the same time.
Conclusion
It's hard to survive in the market today, especially if you are a small business. That is why you need local marketing to help develop a regular customer base in a certain radius around your local store. It's especially important for the types of businesses that rely on having customers visit physical locations - like dentists, physiotherapists, bars, or automobiles. But ultimately, every business is unique in its own way, and you need to figure out what works best for you.