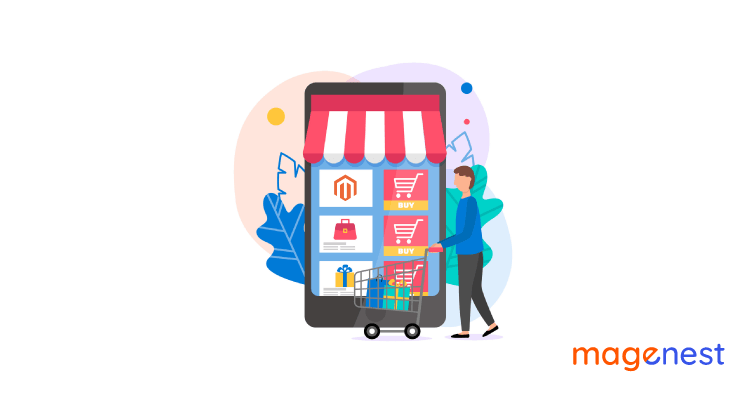 Unlike in-store shopping, online shopping can be disrupted by a variety of objective and emotional considerations, as well as at other points of the purchasing process. One issue that any eCommerce site faces is that browsers will not be shoppers, so shop owners must implement some strategy that may increase the actual sales rate.
To address this, an online shopping cart is a must-have option for every online store. Can you, as a store owner, claim with confidence that you understand what a shopping cart is and how an online shopping cart works? If not, let us help you gain a better understanding of it so you can maximize its usefulness to rocket your sales and profits.
Let's begin!
What is Shopping Cart? And How Does it Work?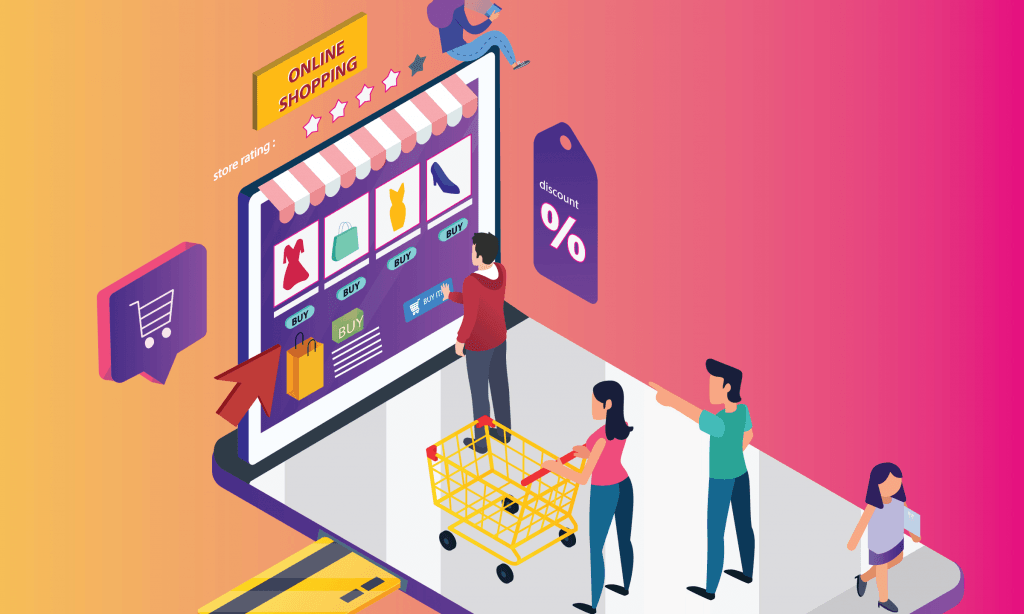 On the site of an online retailer, a shopping cart is a piece of software that facilitates the purchase of a product or service. It accepts the customer's payment and sets up for its distribution to the merchant, payment processor, and other parties.
The eCommerce shopping cart, which functions like an online store's catalog, allows customers to select products, review what they purchased, make changes or add additional items as needed, and then purchase the items.
We will show you how it works in a step-by-step system:
#1 Adding to Cart
Assume the consumers are browsing your store for their favorite products or services. This is the first step in converting a visitor into a potential shopper. Customers can conveniently pick certain products for further consideration by using the Add to cart icon that appears on every product tab.
#2 Processing On the Cart
A user-friendly shopping cart is so essential that it can affect shoppers' decisions on whether or not to purchase the products they have selected. The easier it is to make any changes in the online shopping cart, the more likely shoppers are to pay for those items. These changes include adding new objects, removing selected items, modifying the number, size, colors, materials, and so on.
Customers will get the total price of all items (even after adjustments) automatically calculated for them to help them stay within their budget. Customers will be able to spend their money on the checkout phase only when these operations run smoothly. They proceed to the next step after clicking the Checkout button.
#3 Purchasing
Customers are required to enter their payment details, including their name, address, mobile number, bank account number, and so on.
Make this process as simple and easy as possible by using features like automated address suggestions, a variety of payment methods, and various delivery options.
Customers should have a chance to review their order details again after clicking the Submit/Complete order button to confirm there are no errors. If there is no problem, your store has effectively converted a tourist into a buyer.
#4 Buying Some More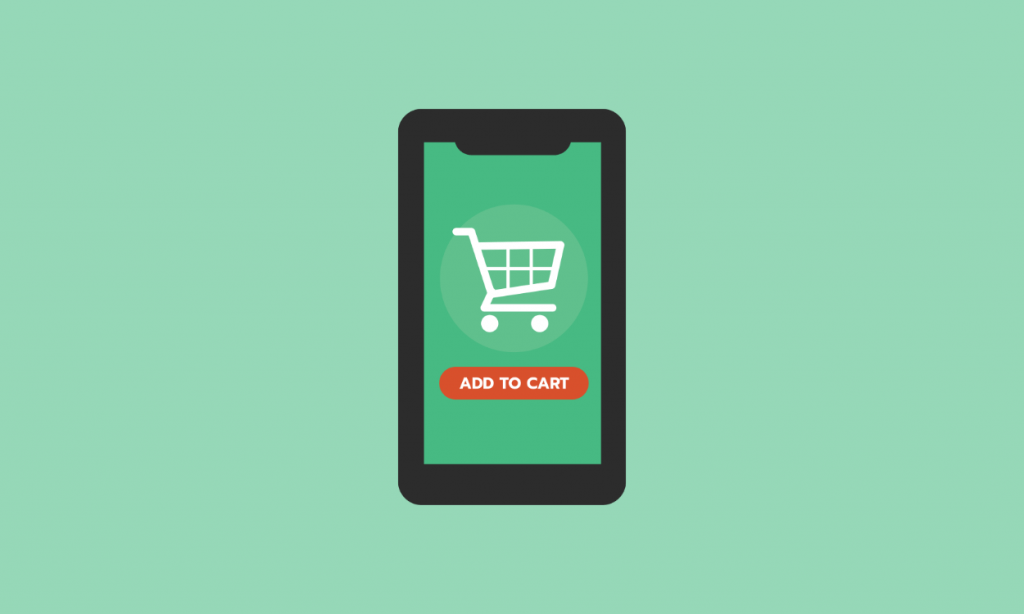 While it is a success to have customers actually spend money on your e-store, the shopping cart's role does not end there. I'm sure you want to keep buyers coming back for more even though they've just finished their order. That is where the Continue shopping button is important, if you don't want your customers to come and then go immediately.
Customers will return to the shopping web page and search for additional items in which they are still involved by clicking on a 'Continue shopping' button or automated suggestions for substitute or complementary items. They then will add them to their shopping carts and buy them without leaving the cart or just to save them for the next purchase.
#5 Last-minute Changes of Shopping Cart
Online customers can be hesitant at times, and it's not unusual for them to change their minds at the last minute. Allowing them to modify their online trolley would ensure that you can provide them with the best shopping experience possible. Allow them to remove or add one or more products, or even go back to their shopping cart and change what they have chosen.
You might be wondering if it's a good idea to give the customers all they want in this way. We have to assume that you don't have to, however, you SHOULD, or else they could leave the cart immediately. Customers want convenience, in any circumstance.
Why Shopping Carts are Important
Shopping carts fill the gap between shopping and buying, so getting the right shopping cart software on your website is extremely important.
Those that are new to the market are likely to be unfamiliar with the concept.
Most people, including those in the eCommerce industry, are more likely to have made an online transaction at some point in their lives. However, many of them are unaware of the importance and usefulness of shopping carts (besides leading a customer to checkout).
A cart usually has three features in common:
It keeps a record of product information.

It serves as a gateway for order, catalog, and customer relationship management.

It displays product information, categories, and site information to users.
Another perspective is that: The online shopping cart is similar to the physical ones we can get at the grocery store, but somehow it wears some more hats. It's also the shelves, the building, the cash register, the clearance sign, and, more often than not, the credit card machine, which relays information back to the bank.
Types of Shopping Carts
To be able to sell products to customers, any online retailer must have a shopping cart. Those currently considering an eCommerce site should be conscious that there are two kinds of carts: hosted and self-hosted shopping carts.
#1 Hosted Shopping Carts
These carts are off-the-shelf solutions that are operated by the company that built them. This ensures that all you need to do to get your store up and running is sign up with your favorite host. You can create a brand new shop using pre-made website templates, or simply add purchase buttons to your current website and start selling right away.
#2 Self-hosted Shopping Carts
This type of solution enables business owners to create their own type of cart and tailor it to their specific requirements. There is a lot of leeway in updating features and functionality, as well as integrating third-party apps if necessary.
However, the upfront costs are frequently higher, and troubleshooting issues or technological support demand more hands-on expertise.
What to choose?
Since hosted solutions need less technological experience, they are often recommended for those just starting out on their own. That's not to imply that all new online retail store owners aren't IT savvy, but a hosted solution can free up time and other resources to concentrate on other aspects of the business.
There are various providers of shopping cart software on the market currently, and companies must first assess their individual requirements detailedly before deciding which solution is best for them.
What are the Benefits of the Shopping Cart?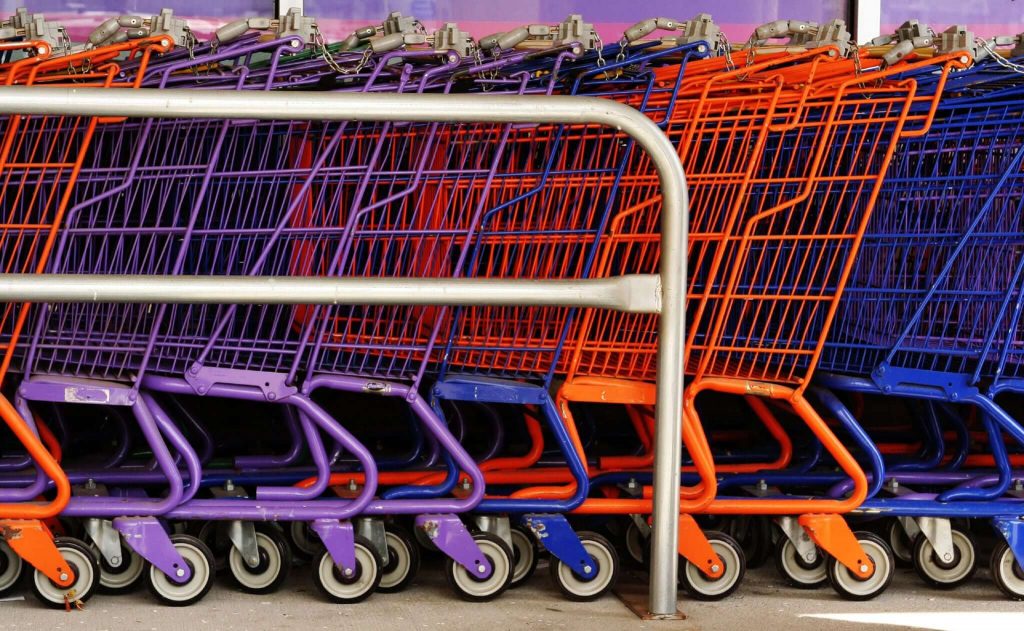 #1 Advantages to Business
Shopping cart development keeps a consistent and organized database of all transactions that actually occur to avoid any misunderstanding.

During peak hours, it helps in the effective management of customers. Without it, the ultimate goal of Ecommerce to maximize convenience is impossible to achieve.

A shopping cart improves the functionality of an eCommerce platform and has a variety of useful functions such as back-end monitoring, inventory tracking, wish lists, and coupons.

The integration of a shopping cart into a website boosts the versatility and efficiency of the portal, which acts like a magnet and attracts the most visitors.

With the presence of a shopping cart, customers find it very simple to track and process several orders. There are no redundant repetitions, which are a major turn-off for shoppers. If a company decides to merge a digital cart, it is more likely to draw more buyers.
#2 Advantages to Customers
An eCommerce shopping cart facilitates payments by functioning as a bridge between payment gateways and the main website. It also serves as a caretaker for clients, assisting them in finding their way to different facilities.

A well-designed website with a robust shopping cart meets the needs of customers, increasing usability and improving search engine rankings.

A digital shopping cart improves the functionality of an e-store by providing online customers with a rich and unparalleled user experience.

Using a shop cart to make a purchase is easy and straightforward. Customers are not allowed to pay for each product individually. They will easily calculate the balance and pay it all at once.
What is Shopping Cart Abandonment?
When shoppers add items to their shopping cart but do not complete the purchase, this is referred to as shopping cart abandonment. It is one of the most serious challenges confronting eCommerce entrepreneurs, as roughly all shopping carts are abandoned globally.
To overcome the staggering rate of shopping cart abandonment, marketers must first identify the underlying causes and drivers behind this tendency. According to a recent survey, the most commonly stated causes for checkout abandonment include:
Unexpected and exorbitant additional expenses (shipping, tax, fees)

The merchant does not allow guest checkout and instead requests creating an account

The checkout process is either too long or too confusing

The retailer does not display the total order cost upfront

During the checkout process, the website has bugs or crashes

Customers are concerned about payment confidentiality because the website seems to be fraudulent

The delivery time is excessively long

Customers are discouraged from shopping due to the unsatisfying return policy.

The merchant does not offer a sufficient number of payment options.

The merchant does not offer a mobile payment option.

The consumer's credit card has been rejected.

The customer discovers a better deal elsewhere.

The user is only browsing or doing research.
How to Respond to Shopping Cart Abandonment?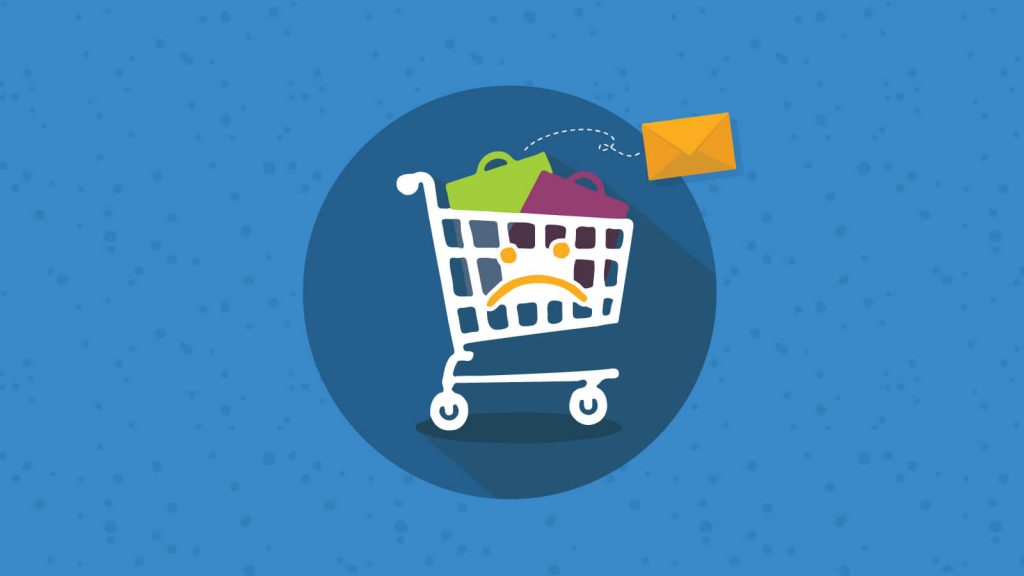 Although not a definitive list, it provides a clear overview of the complex problem of shopping cart abandonment. Any of the reasons mentioned above requires a different solution, and eCommerce marketers must understand and resolve each of them in a thoughtful and non-intrusive manner.
For example, below are a few approaches to addressing the most common cart abandonment reasons:
Problem

: Customers do not want to incur unexpected extra fees.
=> Solution: Communicate the extra costs upfront to eliminate any hidden or small-print costs. Nothing is more irritating for a customer than going through the whole shopping process only to be faced with exorbitant delivery costs. They will never return to your store!
Problem

: shoppers do not want to register a new account in order to check out.
=> Solution: While gathering data about your customers which is essential for your store's success, don't force them to create an account with you or you'll lose them. The best solution is to provide a guest checkout or social logins (Facebook, Gmail, LinkedIn, and so on) option alongside the typical "create an account" solution and let the customer opt. You can still inquire for more information later. Check out our Magento 2 Social Login and Share module for an economical yet effective login method for your Magento 2 websites.
Problem

: shoppers complain about the lengthy duration of the checkout process.
=> Solution: though you may not be capable of minimizing the number of steps in the checkout process, you can alleviate shopper confusion by adding a visually enticing progress bar to your checkout page to provide constant progress updates and make them feel in control.
Problem: People simple just forget their carts on your website
=> Solution: well we are all humans, and we forget things all the time. That is why emailing your customers about their abandoned carts is an important job to do. We offer the Magento 2 Abandoned Cart Email extension so that you can automate the job of sending emails to abandoned cart owners. After acquiring and setting up the extension, you can sit back and relax. Our module will automatically send emails to abandoned cart owners to remind them.
To reduce the shopping cart abandonment rate, you must first determine the key drivers and friction points. There are numerous eCommerce statistics that can shed some light on potential problems, but you can begin by analyzing your store's conversion pathways in Google Analytics and also visually mapping out the flow of your site.
Conclusion
In today's world of online shopping, everyone is familiar with the shopping cart feature seen on numerous eCommerce websites on the Internet. These websites use the shopping cart concept not only to enhance the customer experience but also to maximize their profits.
Understanding 'what is shopping cart' will be the key to assisting eCommerce stores in obtaining these benefits, increasing conversion rates, improving sales effectiveness, and avoiding abandoned carts to the maximum extent possible.
Remember that the easier it is to buy online, the more demanding consumers are of the services. As a result, e-commerce businesses must challenge themselves to compete in a sprint to meet all of their customers' needs as perfectly as easily as possible.