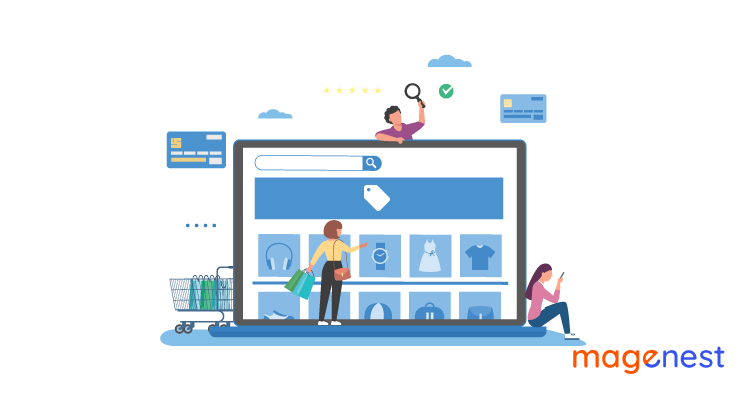 When it comes to Google Shopping, Google Merchant Center is no doubt an essential tool to help your eCommerce store grow more sales. Today Google Shopping Ads has become part of many companies' marketing success. Compared to traditional PPC Google text ads, this modern method has consistently proven itself to be much more effective for any eCommerce business. The fact that Google Shopping Ads has evolved into a marketing channel for multiple businesses makes it a must-have ad format for eCommerce companies all over the world.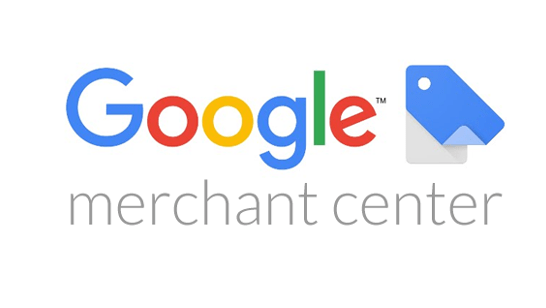 What exactly is the Google Merchant Center?
To put it simply, Google Merchant Center is used as a digital platform where eCommerce retailers upload product information on Google Shopping Ads. Google Shopping Ads are supposed to appear in two main places: on regular Google Search Engine and on Google Shopping (which is formerly called: Google Product Search).
In the Google Merchant Center, users would be provided with information related to the eCommerce company that sells the products, prices, shipping costs, and many more.
For many merchants, Google Merchant Center is one of the keys to help increase brand awareness and outperform their competitors.
First, let's together discover how Google Merchant Center works, its great benefits, and effective ways to optimize your Google Shopping Feed.
How does Google Merchant Center work?
Follow 4 steps below to run your own Google Merchant Center:
Step 1: Sign up for a Google Account before setting up your Merchant Center Account. If you already have a Google account or a Google My Business account, you certainly can continue using it and skip this very first step.
Step 2: Upload data about your online products and other necessary information on Google, for example, company name, address, how to contact your customer services, etc
Step 3: Demonstrate your product information in a format that meets the basic standards of Google feed.
Some elements must be included for each product in your Google feed such as a unique ID for products, title, a product link to your website, product price, a link for product image, and a description.
After finishing the setup for your feed, you now can submit it to Google Merchant Center.
It's vital to maintain the "Active" status for your products and run continuous ads, so you must submit your product data at least every month.
Step 4: Link your Google Merchant Center account to your Google Ads account to start running Shopping Ads.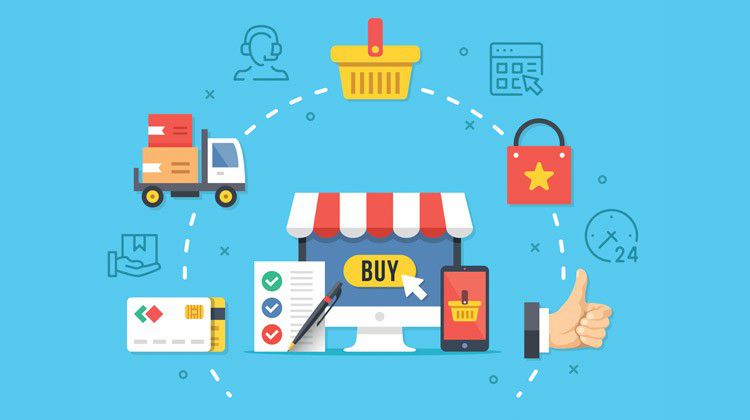 Why should you use Google Merchant Center?
With up to 90% of global requests (3.3 billion requests per day), Google certainly is the most used search engine to go to. Hundreds of millions of its potential users can help drive more traffic to your eCommerce store and eventually increase the number of conversions on your website. That's why we are saying that the Google Merchant Center is a very powerful channel to advertise your products today.
Despite some technical skills needed to operate at first, it's still easy to make your products appear on Google Shopping and reach a large number of Google users who are more likely to become your loyal customers.
Google Merchant Center's main benefit is to enable your online store to update comprehensive and accurate information about your products with Google ads. You can easily edit data in real-time and make sure your visitors always have access to the latest product information.
Google Merchant Center has been used by many businesses worldwide to help them sell products directly to their consumers. Nowadays, it has become an integral part of the overall digital marketing strategy that will work well for any business to increase its online revenues.
Advanced features of Google Merchant Center
Multiple Product Feeds
Google Merchant Center has itself the capability of showing multiple product feeds in case users want to have more than one feed. It's possible for merchants to add attributes to the current feed and upload a secondary one.
After connecting your main and secondary feeds, you will need to adjust the feed rules by clicking on your first feed and look for the Rules tab.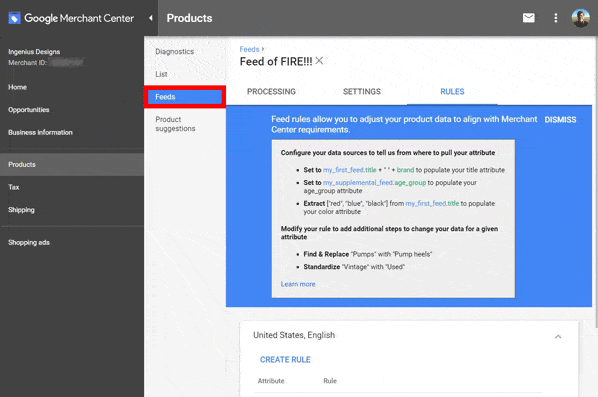 Here merchants can decide what attributes to appear on each feed. They can set all attributes to default on the main feed and use attributes that can't appear in the main feed on the secondary one.
Promotions
Another feature that is a bit new in the Google Merchant Center is the Promotions section. This feature allows you to set up promotions that will appear on your Google Shopping Ads. Those who look for good deals will love this feature!
Google Shopping Feed Optimization
Shopping feed optimization is a very important process that you should invest time and effort to make the most of it. You should not miss this step at all unless you don't want to make a difference in your business revenue. Here are some basic elements you should pay attention to optimize your product feed in Google Merchant Center.
1. Title
-The first thing people will see when performing a relevant search on Google is the title. Therefore, it's the most important factor to help your store catch visitors' attention in the first place before they become your customers.
-Bear in mind that Google only displays about 70 characters in the title so an effective title should be concise, intriguing, and include the main keywords.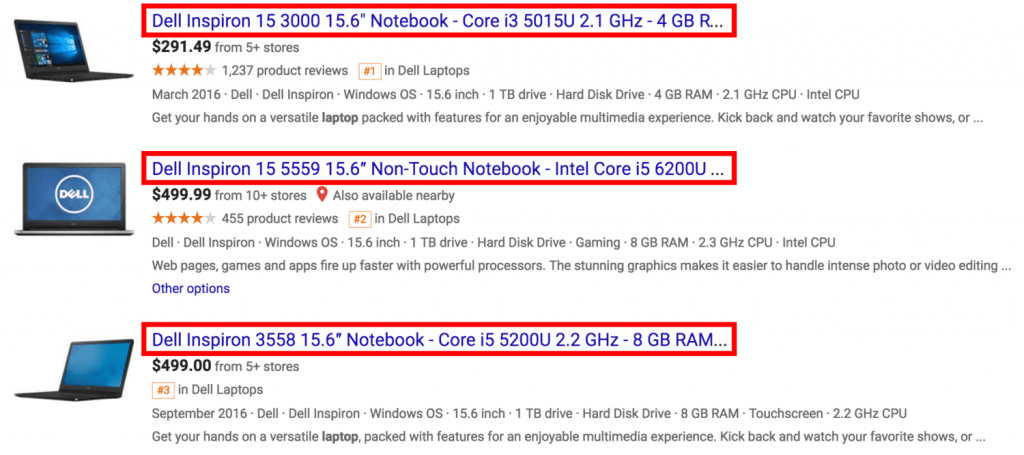 -Generally, when looking for items online, they're searching for something specific. It's not that they always have a specific brand or model in mind, but usually, they would want to have a particular look, feel or color that matches their intention. That's why you should always include the most important words that can tell people what exactly you are selling in the title. When visitors see that information about your title, they are more likely to click on it and make a purchase in your store.
Look into what search terms will trigger your Google Shopping ads by clicking on "Keywords" and "Search Terms" like in this picture. If you set up a filter for "Conversions > 1", you could see every search term entered, which can lead people to buy your products.

The resulting list of those search terms can give you a lot of insights since you would have a better understanding of what words should be used in your title to let people find your products and make purchases. Certain phrases and vocabulary sometimes do make a difference because they could make visitors feel like they have found the exact items they are looking for.
In short, your title can have a great impact on the clickthrough rate of your ads, so remember to spend some time building a good strategy for your product title.
2. Description
-A description is a text that shows potential customers what your product basically is about
-In the description field, while up to 5000 characters are allowed, Google will only show a sentence or two for its users to grasp a general idea of the products. Therefore, ensure that you list out the most important points about your items.
-It's better to stay focused on the highlight features and advantages of the products rather than what benefits customers can get if they buy things from you.
-Although descriptions can tell both Google and your customers about your products, there are still a lot of debates out there about what a good product description is.
Always try to upload the most important keywords at the front is the key to the success of product descriptions. Since Google weights the keywords at the beginning of a description heavily, you would get a higher score of search relevance and be more likely to show up on the search engine if you can creatively and successfully add all the keywords in the first line of the description.

-At the same time, it's vital to know that you should try your best to meet all the Google standards and requirements, they are still not your customers. Instead of matching the Google criteria, you should focus more on how to cater to your customers with the description they want to read.
For example, if you are an expensive product brand, your description should cover all the specific details and features of your luxurious products to let your customers have the best shopping experience that they deserve. On the other hand, if you are selling inexpensive and ordinary items, it's better to keep your description sweetly short and direct to the point so it's not too overwhelming for your potential customers to read.
3. Product Category
- Google Product Category has been used for years and now it still plays an important role in ensuring your products constantly appear for the relevant search queries. The Google Product Category that you choose can decide whether your product is shown up in the right place.
Instead of keywords, product categories would be used in a Google Shopping Campaign to target your ads. It's also vital to enter the right category in the Google Product Category. You can easily do that by looking at the Google Product Taxonomy list to pick your product category. There are hundreds of product categories on the list to pick, you just need to go as deep as possible even into the subcategories (3-5 levels are ideal) to choose the most relevant ones in the Google Merchant Center.
- We all know that the broader your category is, the more searches your product can be eligible for. And that may make you think of choosing a very broad and general category to maximize the chance of winning more potential customers but this is in fact not a good idea to go for. The reason is that the broader it is, the less relevant clicks you get. Besides, it's harder for people to find you among tons of brands out there, not to mention recognizing your brand image because you already put yourself on a "nothing special' list.
- Here again, note that irrelevant clicks cannot convert sales and that means picking a broad category is the same as a waste of money.
The more specific your category is, the more relevant clicks and traffic it will drive to your store. For instance, imagine you are selling sports stuff, will the "Shoes" or "Adidas sports shoes" be more likely to drive relevant clicks?
"Adidas shoes" is a subcategory of "Shoes". Though choosing the "Shoes" category may result in fewer clicks but those clicks are more likely to turn into sales because they reach the exact and targeted audience.
4. Link
If you are running ads on Google, you may need to choose somewhere to direct your clicks!
However, it's not that you can point those clicks anywhere and it works. You better point it to your product page, not your homepage. This way you can help customers save a lot of their time and make them feel less annoyed.
5. Image Link
What you should do is include a link to a high-quality image of your product in the "image_link" sector.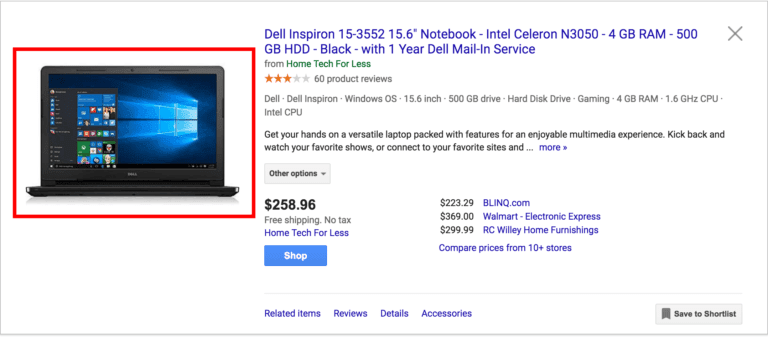 If you aim to attract customers' attention right at the first time seeing your product, nice pictures are just not enough, they need to be eye-catching and unique. Sometimes, even a fairly subtle change can set you apart from other brands and make people pay attention to your ads.
6. Price
- All you have to care about price is to make sure your currency matches the currency of the country you are advertising your products in.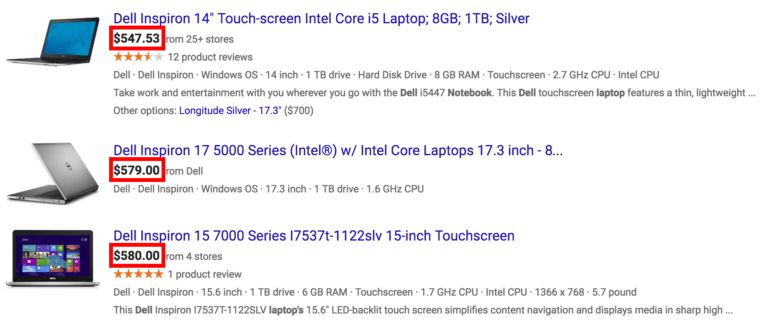 - Another thing to keep in mind about the price field is that the information in your shopping feed has to match the information posted on your product page. Otherwise, your ads would be penalized by Google and even be prevented from displaying if you don't follow that rule.
So, next time if you change your price on your page, don't forget to update it on your shopping feed too!
Conclusion
Operating your Google Merchant Center account is the key to the success of your Google Shopping campaign. Fortunately, if you take the time to follow the directions above in this article, it's not difficult to set up and effectively manage the Google Merchant Center account. Visit other articles on our store blog for effective solutions to optimize and keep your Google Merchant Center working properly.