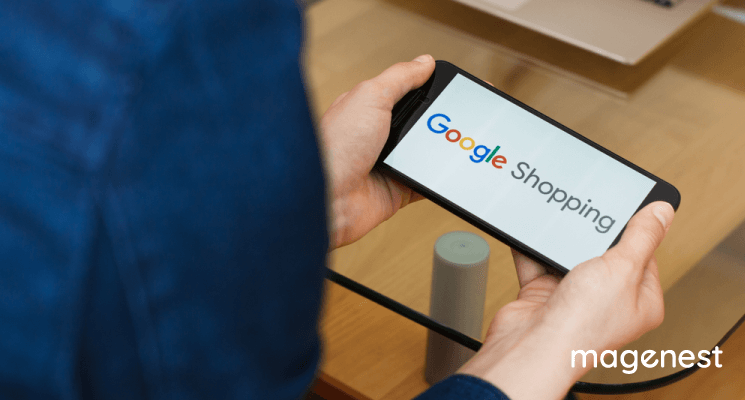 Running ads is probably the most common tactics digital marketers opt for these days. It's understandable. The Internet has made a huge impact on our everyday life, change our buying habits, and also give you — online store owners — more spaces to sell. Among which, Google is seen as a gold mine to dig leads and get your messages heard.
In case you are not aware, 96% of brands are investing in Google Ads. That is to say, the runway to getting featured on Google Ads is already jampacked with many businesses.
However, you can be the ones who reach the finish line first and win the spotlight for the products you want to sell. There is nothing magical. It's the Google Shopping Feed and Google Shopping Campaign you want to master.
We've already covered Google Shopping Feed in another article so, in this one, we will be discussing everything about Google Shopping Campaign. Let's dive in!
What are Google Shopping campaigns and shopping ads?
To put things into perspective, let's imagine you are running a store and looking to advertise your products on Google. To get started, you will need to log in to Google Merchant Center, input your product data on a spreadsheet which is known as Google Shopping Feed - where you specify essential product attributes such as product name, category, price, type,... that helps Google identify what you are selling.
Now you get a comprehensive database of your products that is credible and understandable to Google. You will then need to select the products to advertise, set up a shopping campaign to show Google how you want to present it: locations, devices, budget, languages, bid strategies to name a few.
Google will base on this information to create shopping ads that will be displayed on Google or on other relevant websites buyers can potentially see.
So, Google shopping campaign is the act of telling Google how you want your ads to function: what are your targeted regions, how much is a pay-per-click, product priority, etc. while shopping ads is the end result of what you just did above — you get your products matched with customer's search queries and get them displayed on Google Ads space of Google search result.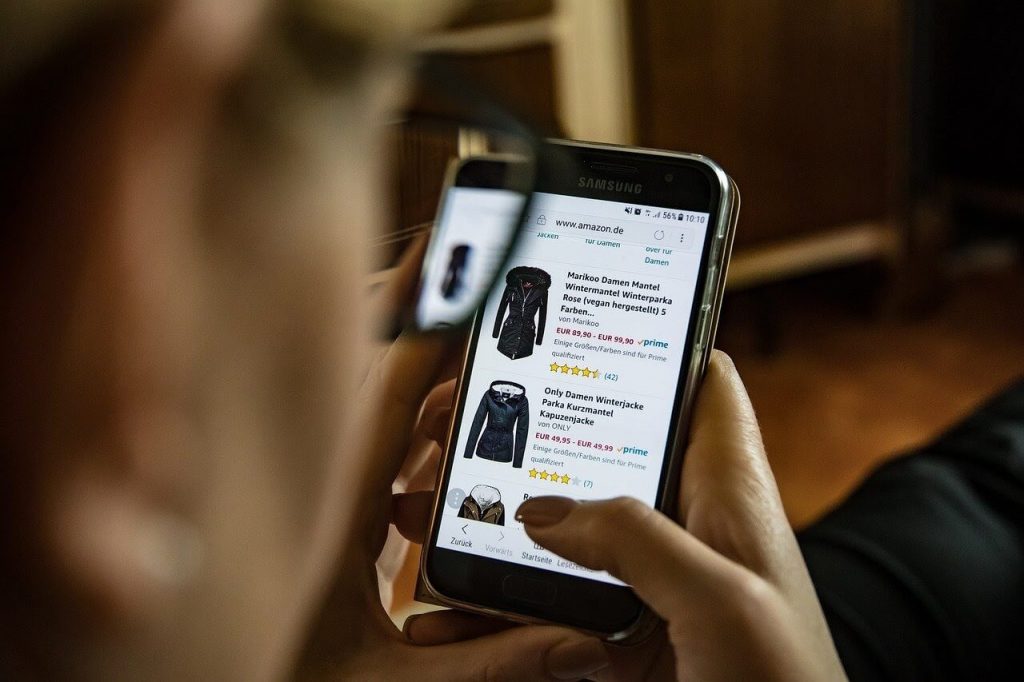 The benefits of Google Shopping campaigns
Having a smart shopping campaign can benefit you in many ways as a seller. Without diving into many nuances, there are 4 main advantages you can gain out of this smart shopping campaign.
Prompt more valued leads

. Unlike the text ads, the display of these smart shopping ads allow the browsers to look at the images, price, product attributes all at once and make comparison with the others before clicking on. It means once they decide to click, the level of interest is relatively high. The cost per click is more worth it.
Easy to control and manage

. Google ads show your items on the relevance of the product attributes you provide in Google data feed, not keywords. So you can optimize these elements, select and group the products you want to bid on in product inventory. It's a retailer-friendly way to manage and elevate your shopping campaigns.
Get to know insightful data on your campaigns.

Filter data on each product, measure the reach and result of each campaign,... Google Shopping Ads provide you comprehensive data to catch up with the current competitive advertising sphere. You can make use of this data to grow your business.

Increase your brand awareness. With relevant search queries, more than one of your ads will appear on Shopping ads bringing you more chances to sell. The better part is not only your shopping ads are triggered, your text ads can also appear, doubling the presence of your brand in the search results.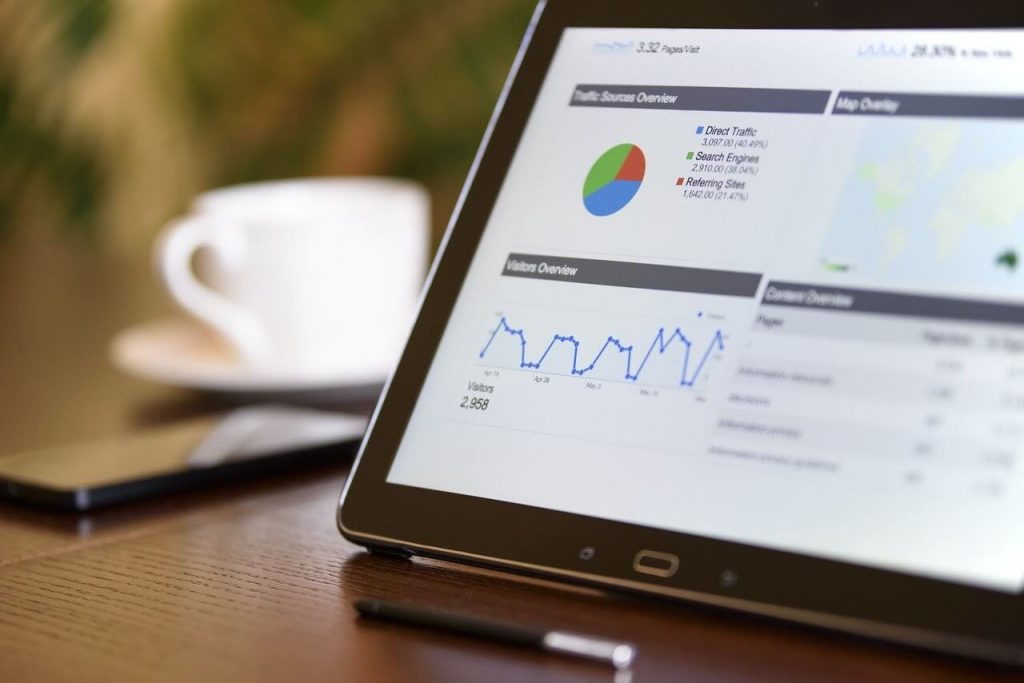 How Google Shopping campaign works?
Again, Shopping ads work on a product attributes basis, not keywords. So need to submit your product data to the merchant center using a Google merchant account. Based on search queries, Google will prompt the most relevant products to show on Shopping Ads.
You can manage and arrange your product data in Google merchant center feed and set up your campaigns within Google Ads.
Optimizing Google Product feed is key to get your products matched with search input, so make sure you put your effort to build an effective one. We can help, too! If you are on Magento 2, use our product feed to increase your presence on Google and even Facebook.
Create and maintain product feed
You can simply just create and upload data feed manually using a standard file (in form of a spreadsheet, CSV, TSV). Keep it in mind that once the feed requirements on online channels (Google Merchant Center, Amazon, eBay) are changed, you need to change the format accordingly and update it on the system. This is a simple way to create and maintain a data feed, no technical knowledge required. However, once the requirements increase, you might need an automated feed.
Automatic feed is created on a set of variables that allow specific information on your eCommerce system to be pulled and updated on distribution channels. This can be done within an eCommerce processor (Magento, Shopify) and enable you to cut down on manual work whenever there is a change: price or product availability.
If you are on Magento 2, try out our FREE product feed extension to navigate your feed better! Moreover, you can also use a google shopping extension to sync data product programmatically.
4 Ways to set up Google shopping campaign structure
There are many ways to set up the Google shopping campaign structure. Optimizing Google shopping campaigns is a strategic way to drive sales from your ads. We will cover the basic templates that are most common for beginners.
One shopping campaign with one ad group
This is the basic one to get started with. Setting up single campaigns with one ad group only. Imagine you set out to advertise your products on Google Ads. You are only selling backpack right now so your ad will just be a single campaign to advertise and for one product only - backpack.
This structure is super easy to implement and a newbies-friendly approach. However, the lack of division and customer segmentation will result in lower returns.
One campaign with many ad groups
This time, you are growing with many kinds of bags and backpacks. So you create single campaigns but now with many ad groups. These ads group can be categorized as sales products, design, color, etc.
All in one single campaign, same priority.
This approach is, again, easy to set up and perform. You can start using negative keywords to rule out irrelevant search queries. On the flip side, the expenses to advertise for these products are drawn from the same pool thus make it hard to measure the ad results.
Three campaigns and three ad groups

There are three levels of priority while creating a campaign for each product: high, medium, and low. This campaign is about creating 3 different campaigns with 3 levels of priority
This is easy to set up and manage, giving you more options to bid and grasp the understanding of the ad performance. However, multiple campaigns mean multiple works so do expect a lot of effort to put in to monitor how your ads perform.
Profit Margins
Each of your products has different margins, particularly if you are selling your own products and other brands'. In this case, you can group your products according to the margin they generate.
This grants you access to bid for the product with the highest margin and generate more profit.
However, this entails a lot of complications as you will need to create different campaign sets for each product group.
4 Steps to create Google shopping campaigns
Before rolling up your sleeves and get the work done, you need to know some prerequisites:
A Google merchant account, a Google Ads account, and link them together. Go to Merchant center, click onto the three-dot symbol on the upper right side of your screen, select Account Linking > Link to Adwords. Input your Adwords ID and click on "Send link request".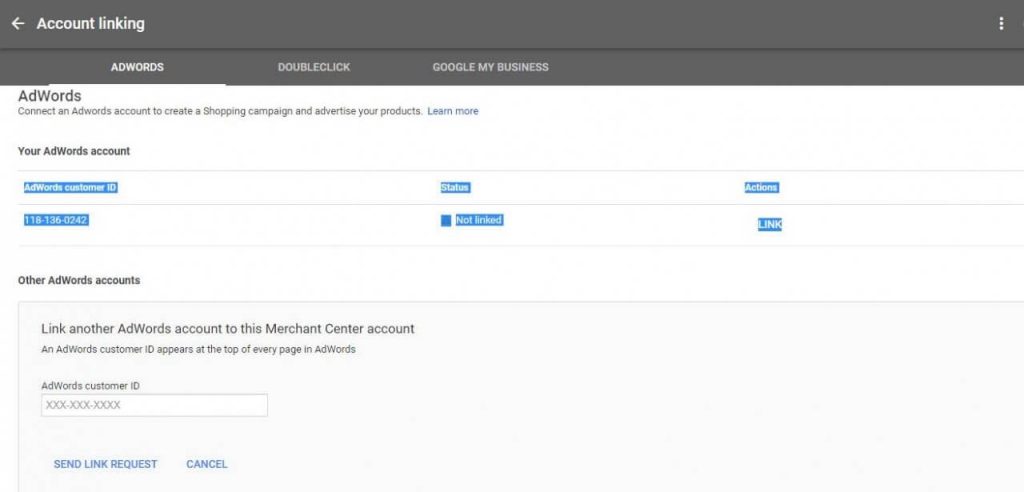 Agree to the Shopping Ads policies as it differs from the Google Ads policies

Prepare quality product data that meets Google standards and be committed to sending an up-to-date version of it to Google every 30 days.
That's it! It's time to learn how to set up a Google smart shopping campaign!
#1 Login to your Google Ad Account
If you haven't signed up for this, feel free to create one by entering your website domain in the question box as below: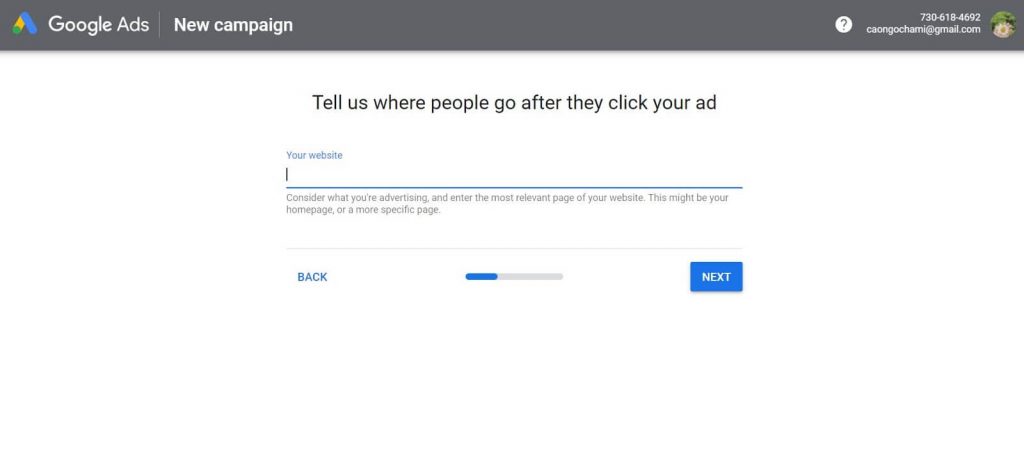 #2 Create a new campaign
Once you have done with the registration/login, click Campaign > New Campaign. For campaign type, select "Sales".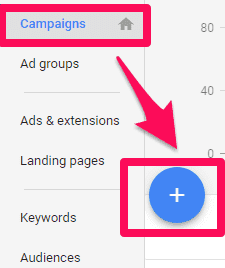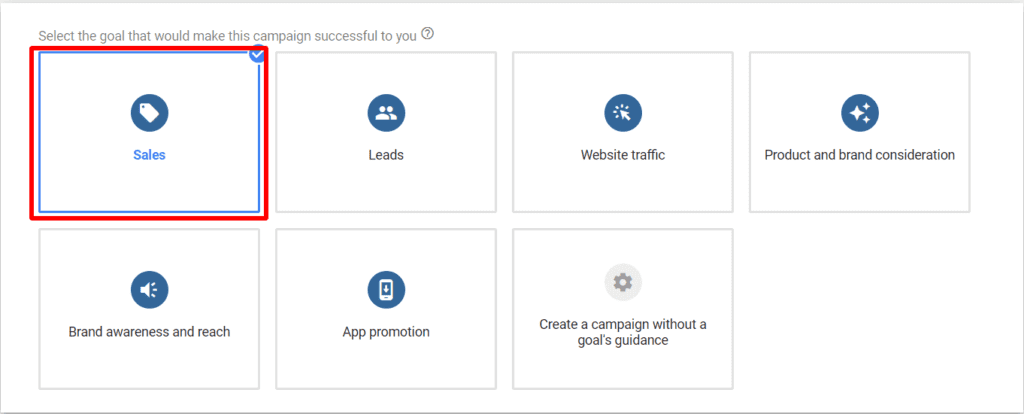 Move on, there will be another 5 different subtypes to choose from. Since you are creating a Google Shopping campaign, click on "Shopping."
#3 Specify your campaign
Here, you get to give specific information on how you want to set up your campaign. Some notable factors to be discussed below
Campaign name

: you can set a simple name such as campaign #1, #2, etc. However, it's obscure and delivers little meaning when you have many campaigns to handle. So give it a specific and comprehensive one. For example: ABC Shirt_Launching_Oct2023.

Merchant

. select the merchant account you want to advertise. If there is no account here, make sure you go back and check if the account has been linked to Google Ads account.

Country of sale.

the country where your ads will be shown. Double-check if the products you want to advertise here are available in the country you are selecting. Otherwise, no products will be shown.

Inventory filter

. Use this part only if you want to limit certain products for this campaign. At this point, you have to select a set of criteria and only those that meet these requirements are qualified to display on the ads
Some other boxes to fill are campaign priority, bidding, devices, location,... that are self-explanatory themselves so just go through and specify when needed.
Then "Save and Continue".
#4 Choose types of Ad Group
There are 2 types of Ad Group you can choose: the smart shopping campaign and the standard one.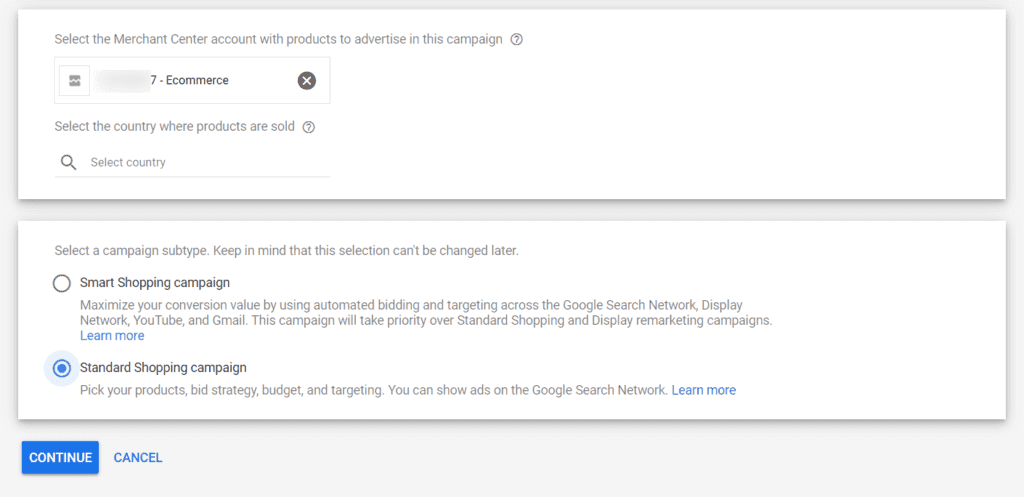 Product Shopping Ad (Standard shopping)
Standard shopping allows you to select products, bid, and target locations/customers. These ads focus on a specific product and only show up on Google Search Network (Google search result and other Google sites, Youtube,...).
You can uncheck the Youtube option if you want to solely focus on search alone.
Showcase Shopping Ad (Google smart shopping)
These are smart shopping google ads that enable you to display different products on a single search.
If a customer looks for "winter boots for women". The search is specific, the intent is high, so only winter boots for women will be shown under the standard ads.
However, if the search query is general, like "winter boots", the smart shopping Google will help to display several winter boots in one single ad and draw customers to click on. The illustration is in the second picture below where 3 different boots are shown.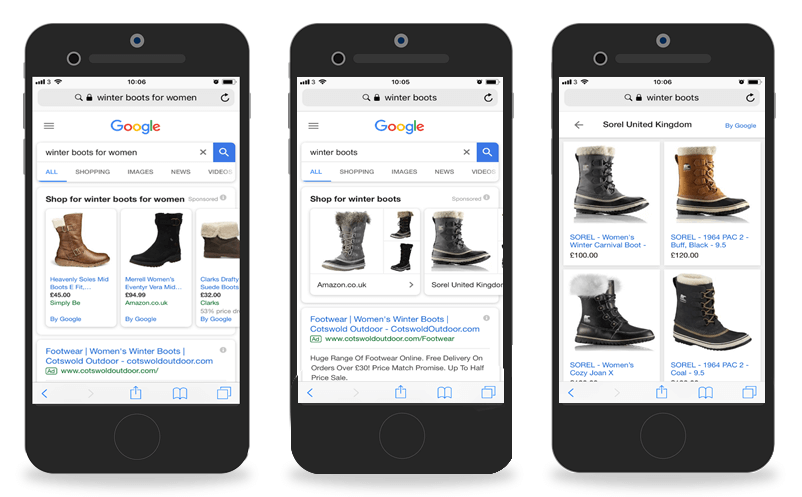 To set up this smart shopping, go to the "Ads group", click on the blue plus sign to create a new ad group. Choose "Showcase Shopping".
Whether you choose to go with standard or smart shopping, you will then have to enter the Ad group name and your bid for the campaign and that's pretty much it!
After this stage, all is left is to fill out the name and bid strategy, then your campaign is pretty much all set to go!
Final words
Google Shopping campaign is undoubtedly delighting both retailers and buyers alike. If you have read all the above information, you might now realize the core of generating a profitable campaign lays in optimizing the product data and mastering the campaign structure. It's a lot to handle at first. So do research, reach out to ask questions, or lean on to some useful extensions to ease your work. On that terms, we can help in maneuvering the product data by providing you Magento 2 Product Feed extension.