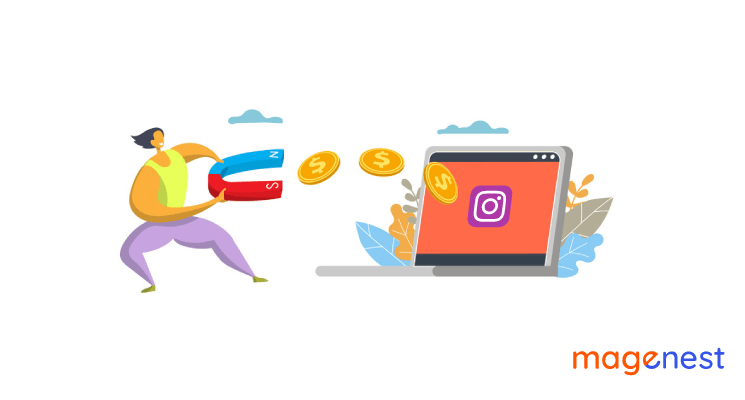 With more than a billion monthly active users, Instagram has become one of the most popular and ideal to-go platforms for anyone wanting to have a piece of the online money-making cake. But how to make money on Instagram is a question that many aspiring spirits have been pondering. This article can help guide you and give you some ideas of what to do and how to make money on Instagram.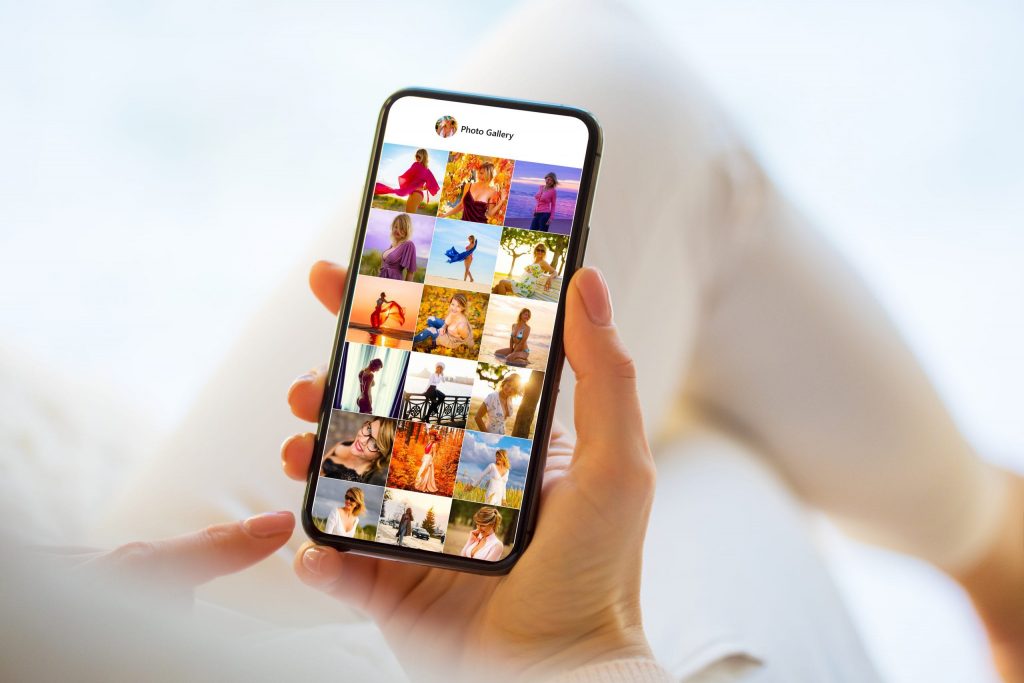 There are more than one way to make money on Instagram - that we all know. But what exactly are they? Well, you can narrow it down to some choices:
Be an Instagram influencer and earn money from sponsors
Be a affiliate marketer and earn money from selling products
Sell you own products
Sell Instagram captions
Be a virtual assistant for an influencer
These are all great choices for you to try and find out how to make money on Instagram that works best for you. So let's dive in and discover the world of making money on Instagram!
1. Be an Instagram influencer
Of course, speaking of how to make money from Instagram, people would immediately think of influencers. We all know how influencers work: Get a lot of followers, brands find you and offer to pay you if you promote their products, and voilà, profit. But things are not always that simple. Let's find out how to make money on Instagram by being an influencer, alright?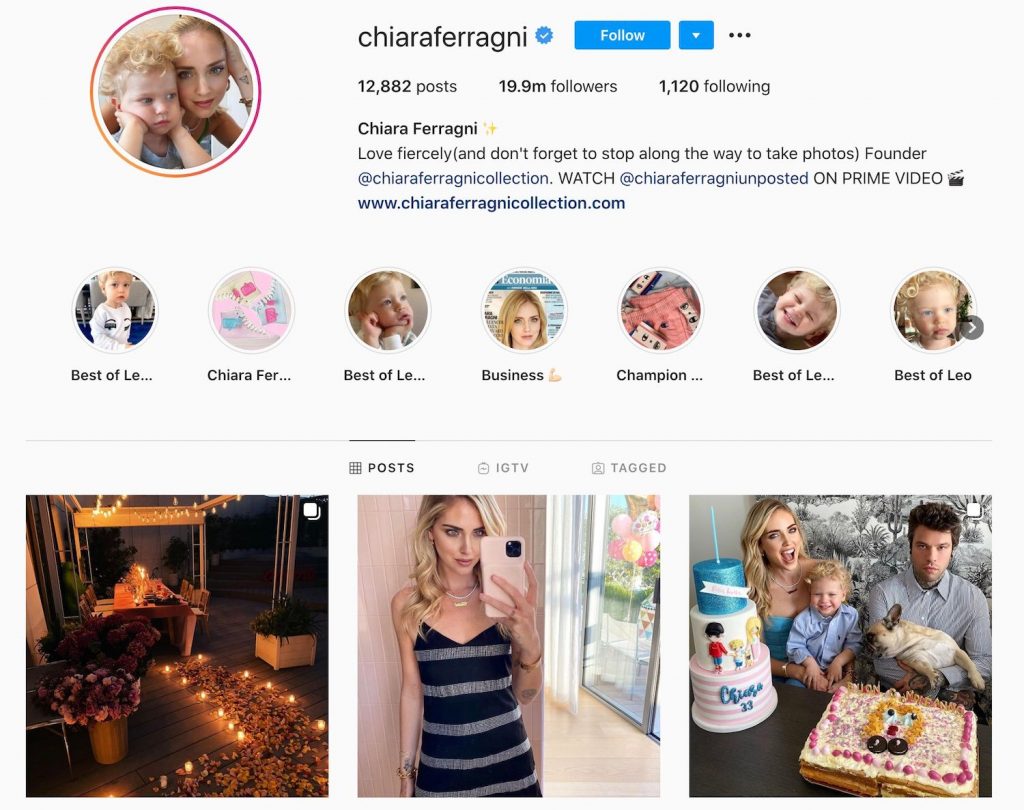 First thing first, let's start off with building your personal brand. The first step of being an influencer is making people remember you - or at least a small community that you appeal to. Start with creating some core values that are relatable with a handful of people, and we can go from there. Like "vegan feminist beauty guru", or "environmentalist dog lover who play tennis". Just make sure it truly reflects who you are, and remember: the more specific your branding is, the deeper you can connect with your followers.
Next step on the list of how to make money on Instagram as an influencer, we have to grow the number of your followers. This is the real kicker - and most people struggle in this step. Well, the simplest way of gaining followers is to post daily - 2 or 3 posts per day may suffice. Engage with your followers, use friendly language, and most importantly, post exactly what your target audience wants to see.
When you have grown an adequate amount of followers, time to move on and contact and connect to brands. Sure, sometimes they do contact you first and offer to sponsor you, but who has that kind of time to sit around and wait? Find brands that you can connect to on a personal level, or the ones that are close and similar to your personal brand and promote relatively similar values that you do. Contact them, pitch to them, and if you are good enough, congratulations - you have a deal.
2. Be an affiliate marketer
Another way of how to make money on Instagram is being an affiliate marketer. Instagram marketers make money based on sales - basically, you have to include links on your posts and/or bio, and the more people click that link, the more money you make. Simple. How do you do it then?
As with any "how to make money on Instagram" tips, start off with establishing a personal brand and growing and connecting with followers. However, your personal brand might be different from that of an influencer in the way that it's more product-oriented. The best way to start is as a product reviewer - just remember to focus on one field of products, for example: makeup products, pet-related products, sport products etc,...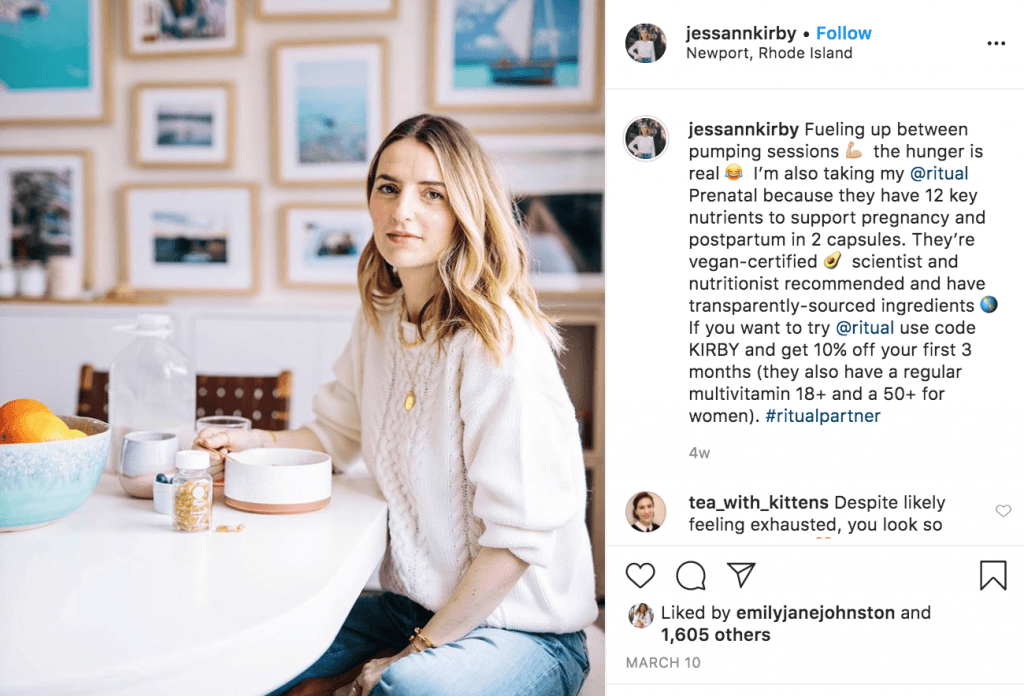 When you are done, continue building up your followers. When you have an adequate amount of followers, it's time to contact brands to offer affiliation - or better yet, you can join affiliate networks. Often, you are given links or promo codes that are unique to you only, and when your followers click on the links/use your promo codes, they can be traced back to you and you can be paid accordingly.
Being an affiliate marketer is a great way of how to make money on Instagram, but you need a solid marketing strategy and interesting content in order to not annoy and lose your followers. You also need to be transparent and include the hashtag #ad in your post - so your followers know what to expect and not to get on the wrong side of the law in some places.
If you want to be an affiliate marketer, it can help if you are active on more than just the Instagram platform. You should also consider using Facebook or YouTube, and if you are targeting the young generation, maybe you can give TikTok a try.
3. Selling your products
The third way on the list of "How to make money on Instagram" falls directly into the realm of eCommerce and no longer just promoting or marketing products. You can sell about anything at all on Instagram. Instagram is all about visuals - pictures and videos. So of course any virtual products can (and should) be sold on Instagram. Your pictures, photos, arts, videos,... even courses. You can even sell physical products too - anything from your handmade stuff to something more… "industrial" or "commercialized".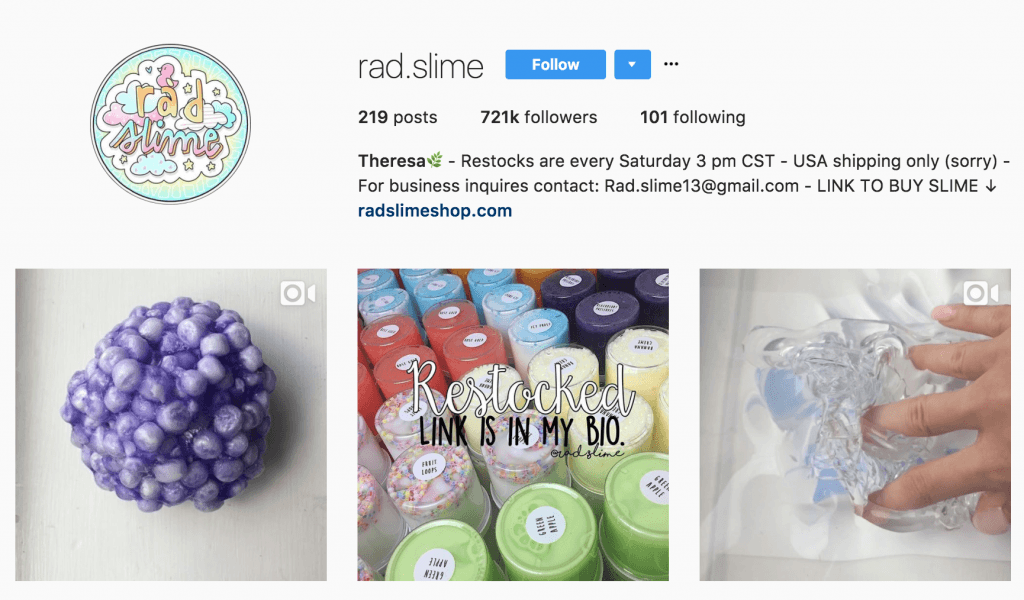 Again, the first step of how to make money on Instagram, same with any other: establish your brand and gain followers. Post about your products, upload videos of you making your products, sprinkle on a ton of beautiful shiny sparkle pics of your products, collaborate with other influencers,... you name it. Make sure to project a trustworthy image, and be clear and transparent about your product.
Instagram is a rather supportive platform to sell and buy products. So if you want to learn how to make money on Instagram, these features can really help. You need to establish a business Instagram account, and then you can try out shopping features such as product tags, shoppable posts, shoppable stories, and Instagram Checkout. Remember to create a product catalog and/or portfolio, and you're good to go.
Also, selling your own products would be a lot more easier and convenient if you have your own product website. We at Magenest offer you great tools to help you link your Instagram with your own website. You can help your customers/followers to quickly log in to your website and encourage people to share your product on their channel with Magento 2 Social Login and Share, or synchronize your entire Instagram gallery on your website with our Instagram Shop module.
4. Selling Instagram captions
Sure, many people want to make money on Instagram. Those people can set up accounts, posting pictures and videos and marketing posts. But not all of them know how to make a catchy caption - and that's where you come in.
Providing "caption service" seems like a strange way of how to make money on Instagram, but this piece of the cake is sweeter than you can imagine. As you see above, most of the "how to make money on Instagram" way requires posting daily - and let's be real, not many people can think of that many captions. Just like companies relying on outsourcing for marketing and media, many small businesses would like to outsource for someone to build their Instagram feed too!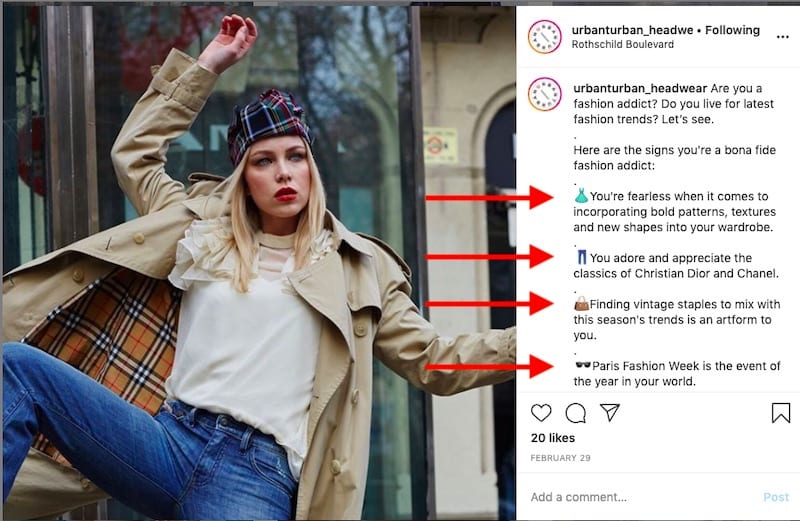 Start by adding glorious, fun, creative captions to your bio and your feed. Then create a portfolio with some of the most popular posts or posts with the most reach/engagement. Send these portfolios to as many small businesses as you can find, and then sit back and wait for things to unfold.
Remember to price not for your time/word, but for your content and expertise. Rates can range from $300/10 captions to 600$/10 captions, so price yourself accordingly.
5. Be a virtual assistant
Like to learn some Instagram skills without being put on the spot? More of a 'behind the scene' kind of person but still want to make money on Instagram? Well, worries no more! Not all methods of how to make money on Instagram require you to show yourself and be the center of the spotlight. Being a virtual assistant is a great way of how to make money on Instagram and still remains anonymous.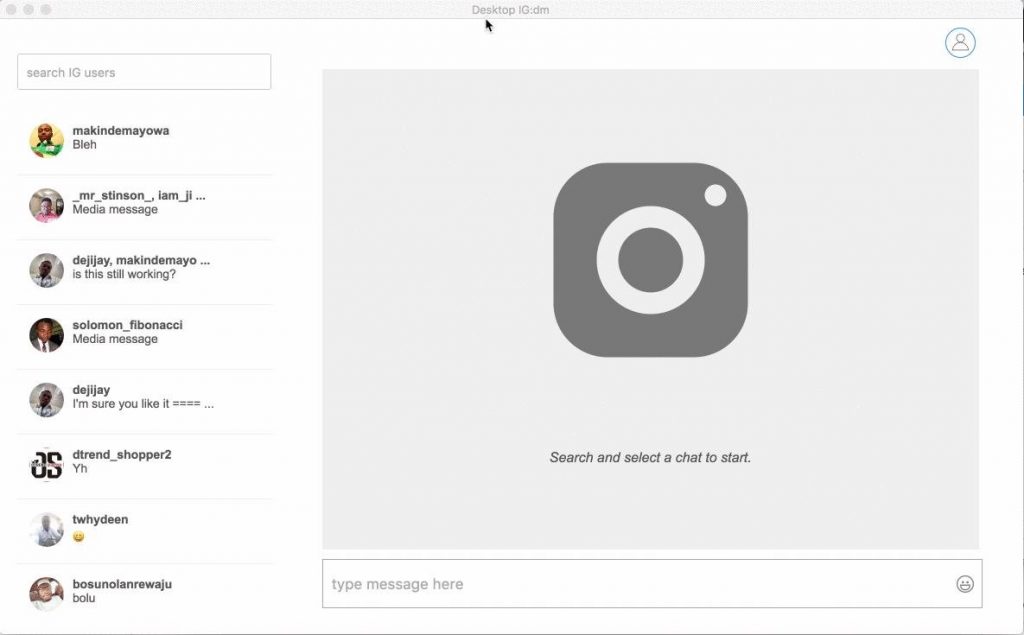 With the amount of work an influencer has to do, chances are, they ain't doing it alone. Influencers need assistants to filter sponsor offers, managing DMs, scheduling posts, replying to comments, running ads, etc... You'll be doing a lot of work, but hey, you can get paid by the hour or by the number of tasks you completed, so who are we to complain about? Being an assistant is tiring, but you'll earn decent money if you are the assistant of a thriving influencer/affiliate marketer.
Just start reaching out for any influencers that you like, or keep an eye out for assistant applications, and you can be included in the world of Instagram without ever having to show your face. Isn't this great? For antisocial people, this is a great way of how to make money on Instagram and gain plenty of experiences.
There you go - that's five ways of how to make money on Instagram. Of course, these are not the only ways, and there are a lot more options for you to go around. But if you are new and want to try something new and daring, these are suitable options for beginners.
BONUS: Tips on How to Make Money on Instagram
Got through all five ways to make money on Instagram? Good. We have some additional tips for all of you that want to learn how to make money on Instagram:
Know yourself - your branding and your value
If you have a clear concept of who you are and what you want, it will be easier for you to come up with a personal branding that represents who you are, and that can help you attract and relate to people with the same shared values. If you manage to have a personal brand that thrives on authenticity and uniqueness, then congratulations, you are halfway to success.
Never buy fake followers, Just no
It makes you look cheap, unprofessional, and untrustworthy. Buying fake followers is the fastest way for you to lose your real customers/followers, and is basically career suicide.
Respond to your followers
No one likes a distant influencer, and besides, how can you connect to your followers without interacting with them? People like being heard, and your followers especially like being heard by you. Reply to their comments, post contents that they requested, show people you care about their opinion. Be social, active, and responsive, and you can soon see the rewards.
Pay attention to your competitors
This is quite obvious, isn't it? If you know what your competitors are doing, you can learn from them: What makes them succeed? What are their shortcomings? What are the similarities between their followers and yours? What are their followers into, what are the trends? There are countless questions you can ask, and countless information you can gain from paying attention to your competitors specifically and people in your field generally. Learn from other people, make the change, and adapt based on your values and uniqueness, and you will see yourself improve greatly.
Conclusion
And that's it - you are ready to go. Good luck on trying to find your way of how to make money on Instagram. If you need more help on Instagram or any other platform, you can read some of our other articles as well, or check out the products from our store. Get going now, and let's make some money!