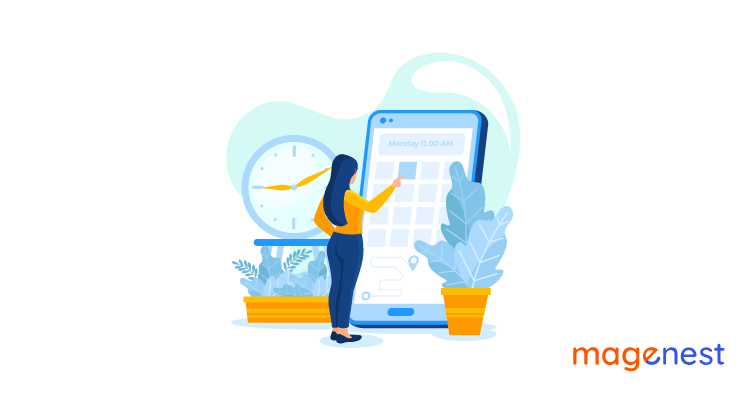 An online booking system is a very popular trend recently.
But, if your company has made it so far without an online booking system, you might be wondering, "Do I even need one?" So, what's all the hype about? You're still having a lot of reservations. Why bother incurring an additional expense?
So, tell us, is your email inbox a war zone? Does your phone ever stop ringing? Do you have a mountain of paper waivers and booking forms? Is the Excel booking system becoming more difficult to understand due to disorganized formulas and errors?
If you answer yes to one of the above questions, then you do need a proper online booking system for your business.
What is an Online Booking System?
An online booking system is a software solution that allows prospective visitors to self-book and pay through your website or other channels, while also providing you with the best tools to manage and scale your company, all in the same place.
The best online booking system is innovative and developed with you in mind. Such software can allow you to build an online booking site, 1-to-1, and group services, automate customer and staff communications and have a convenient calendar view with external calendar-sync solutions. Free trials and also free plans for life are still relatively common. If the online booking software integrates with several other tools, that's just the cherry on the top of the cake – although a really important "cherry."
If you want to learn more about the online booking system, take a look at every aspect of it below.
What is the Purpose of an Online Booking System?
A booking system will assist you in doing so more than passively accepting bookings and payments online. Reservation technology (res-tech) has advanced to the point that it can manage any part of your business, from operations to marketing to distribution.
Here is what it capable of:
Real-time reporting and analytics allows you to track your growth
Using Google Analytics, Facebook Pixel, and UTM tracking to your booking pages will help you interpret your customers' behavior rather than guessing.

Other reporting tools will provide you with a more in-depth insight into your company's growth. You may export the customer history, employee details, data on a specific program, or appointment details.
Customizable online booking page
You can personalize it to your brand by using your own branding, header image, and customizing the link you give to your customers. You should also have team images on your booking page to give your interactive shop window a little more charm and a human touch.
SMS, email, and other forms of customer communication
Typically, the first message you'll send to your customers is a customized reminder via SMS, email, or both. If it's an online meeting, you'll have the meeting connection, and if it's not a virtual appointment, you'll have other meeting details. You can also send the date and time, as well as the option to add this to their personal journal.
And after that, they will receive a series of personalized notifications via text or email. It is completely up to you how many of these you send. The option to respond, modify, or cancel the appointment will be included in both the notification and confirmation messages.
The list of functionality could go on forever:
With channel management, you can avoid double bookings.

Maintain a record of the partnership commissions.

Assign inventory and personnel to specific tasks.

Collect data from the visitors before they arrive.

Break down your daily priorities.
However, don't just take our word for it. Before implementing a new system, you should still consider if it is appropriate for your business. So, let us quickly go through the benefits and drawbacks of an online booking system.
The Benefits of an Online Booking System
#1 Your Business Will Always Open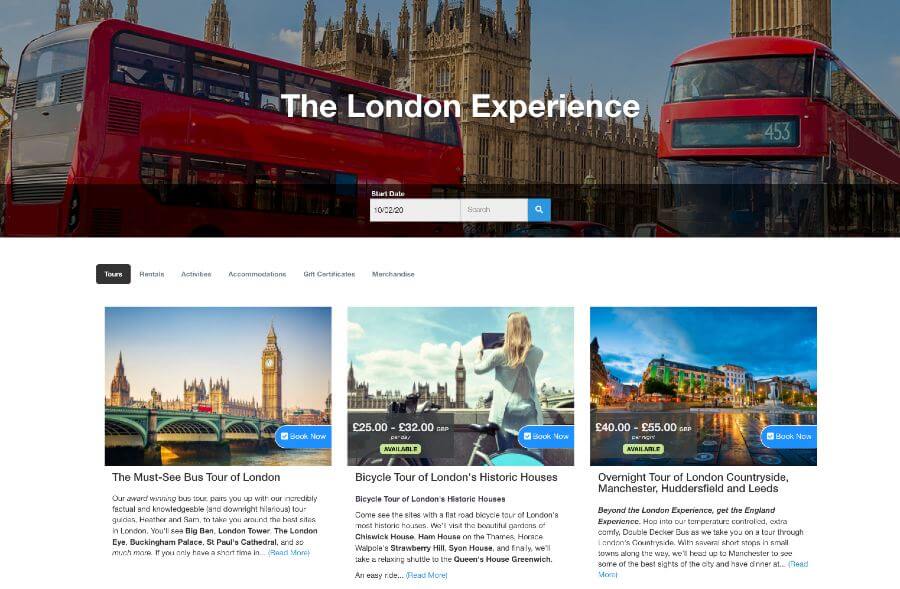 One of the most significant benefits of an online booking system is that you can remain available for business 24 hours a day, seven days a week. A booking system, similar to how the website helps visitors to learn more about your company without having to get a brochure, eliminates the need for them to wait until they can contact you to reserve their spot.
Instead, they can book on their own day, anytime it is convenient for them — traveling on the trains, boiling the water, or while waiting in the airport doing last-minute travel preparations. That brings up an interesting topic. If you mostly serve international visitors, many may not have a sim card in your country or the patience to wait for an email reply.
In other words, rather than shutting and locking doors at the end of the day, an online booking system opens them.
#2 More Security Than Spreadsheets
Your business information would no longer be limited to a desktop computer if you use a cloud-based booking system. While it may seem weird to think about the data floating around in cyberspace, it is a much more secure solution.
Consider things this way. A hard drive failure or a computer virus might wipe out the whole system, while online booking software relies on highly secure servers to protect your hard-earned income. I'm not trying to scare you. It's just a fact that you shouldn't ignore it till it's too late.
Furthermore, everything is more accessible as it is available online. You can run your business from anywhere, much like passengers who can book your service anywhere. Using a mobile app or a laptop while you're not insides to keep in touch with your guests is becoming a new working trend.
#3 Reduces the Workload By Half
Manual data entry can be your only chance during the day to turn off your brain and listen to a podcast, but it still takes much longer than you think, doesn't it? The time that you really shouldn't have to give up in the first place.
As a business owner, you are not required to be tethered to your desk. You will get home in time for dinner, enjoy holidays with your family, go on local trips and on a Monday, and still be the face of your company by meeting and welcoming customers.
An online reservation system can help you save time by automating repetitive tasks such as sending thank-you emails, generating cash-out reports, and updating availability across all channels. Anything works in the background so that you and your team can concentrate on more critical issues, such as your guests and sustaining a healthy work-life balance.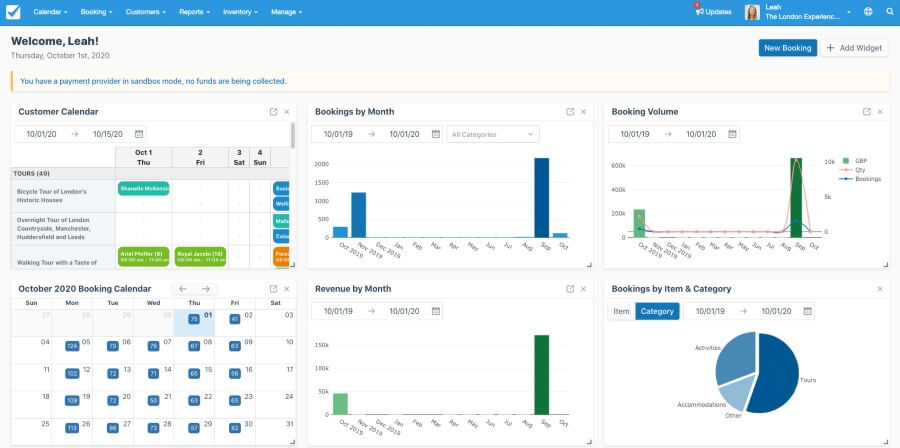 #4 Improves Overall Guest Experience
Today, guests expect immediate satisfaction. They've been hardwired to assume that everything is available in a couple of seconds, as long as they can pay in full. With that mindset, they are normally irritated if they have to wait on a slow-loading site, a busy phone line, or an endless queue.
From booking to check-out, reservation technology expedites the whole process. Guests will book, pay, and sign necessary documents in just a few minutes, and receive an immediate confirmation in their inbox. They'll also hardly have to hear a "one moment please" upon arrival, so check-in would be as simple as a few clicks for the staff as well!
Not to mention that personalization will improve the customer experience. If it's using tokens in your automatic newsletters, highlighting specific add-ons during the booking process, or allowing visitors to tailor the message and total amount on Gift Certificates, we've got you fully covered. 
#5 Helps You Stay Organized
Let's be honest. Is it possible that anyone used sticky notes to prank your desk? Do you scribble all down in a daily planner so only you can read? Worse, do you keep it in your head and expect someone to hear your thoughts?
On a good day, if the operation sounds messy, it might be time to get things in order. As previously said, an online booking system functions as a central hub. It stores all of the company's data, such as visitor details, revenue, waivers, invoices, forms, inventory, employees, partners, and more.
All are in one place. All you have to do is log in and see a breakdown of your regular bookings, which guests have yet to pay and sign, what inventory is available, and so on. You should also leave messages with the team on individual bookings and keep them up to date.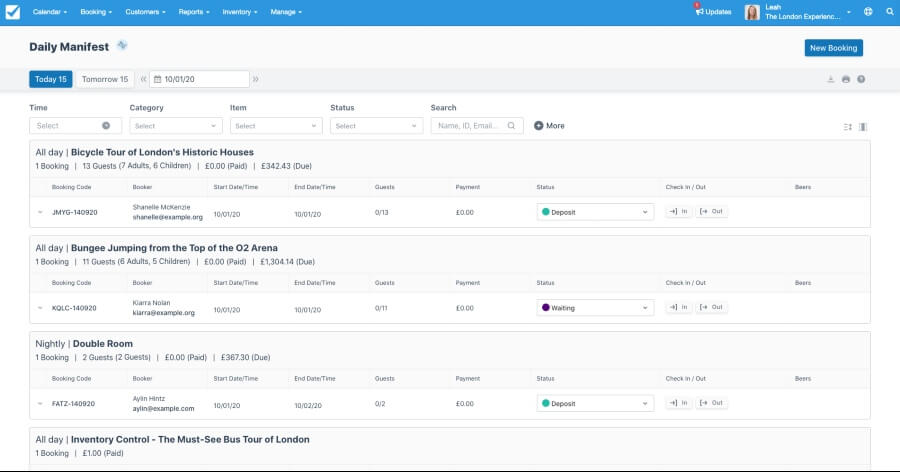 #6 Minimizes Cancellations and No-shows
When people book online, whether with or without a deposit, they are more likely to be obligated to show up. And if they fail to read the cancellation policy to let you know they won't be able to make it, you'll already have their credit card information so you don't waste out on a last-minute empty seat.
Moreover, with an online booking system, you can still set up automatic reminder emails or text notifications to keep in a guest's good graces because we're all only human, and maybe we just forget.
#7 Provides Insight Into Your Business
If making reports makes you want to rip your hair out (we've all been there), why not let a computer do it for you automatically and in real-time?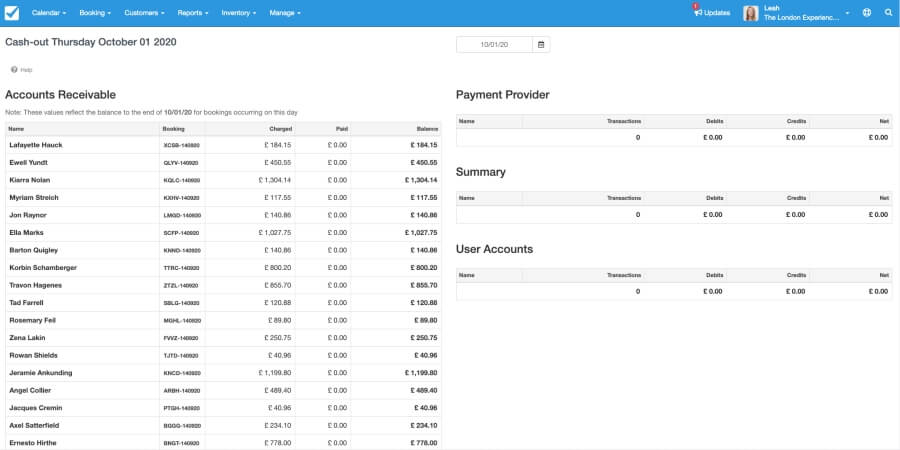 Since a booking system keeps track of any reservation and the information associated with it, you can see which items yield the most revenue, better consider who your typical guest is for targeting, and get an image of your business's trajectory. Analytics are all right there.
#8 Allows you to Connect Your Favorite Software Tools
Any small business owners prefer Quickbooks Online, while others prefer Xero. ActiveCampaign could be more desirable to you than Mailchimp. That's fine. You use the tech applications you do for a cause. Since your business is unique, you most probably have a set way of doing things, a system that works well. And to make the best use of those tools, why don't you take a look at our ERP &Accounting extensions, which are built to integrate your store with those softwares.
Here's the deal. Booking software does not have to throw anything out of whack; rather, it should supplement the processes you already have in place. Most booking systems provide prominent integrations and tools to help you scale your company and simplify your workflows.
Things that need taking care of when applying an Online Booking System
#1 It Takes Time to Get Everything Set Up
Although it is relatively simple to set up a booking system, it also takes at least 24 hours to execute. You may be excited to get things up and running as soon as possible, but it is best to first learn how to properly set up online reservations. That way, you will get it right the first time rather than trying to erase mistakes later.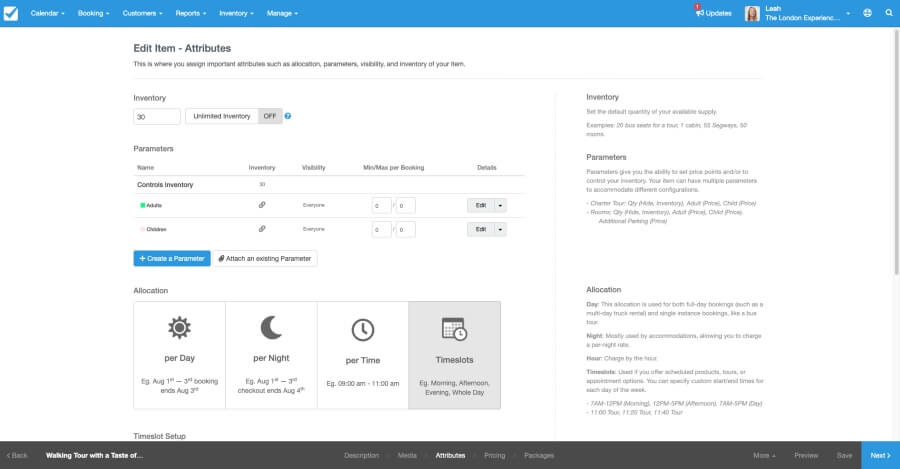 Of course, there is a learning curve, but the best booking tech provider can offer you all the assistance you need — including configuration assistance — to implement a successful launch.
#2 You Must Train Your Personnel
Once you've set up your booking system, you'll need to educate your employees, including the front desk, on how to use it. Fortunately, booking software is extremely user-friendly, particularly after it is configured correctly. Depending on each individual's role in the process, it may take as little as 5 minutes or as long as an hour.
Having said that, there is always downtime to account for, not only at the beginning but for each new recruit. However, you can still expedite this step by watching tech training videos or asking if anybody has any tips on the quickest way to train co-workers on booking software.
Conclusion
With the world quickly moving toward a technological future, now is an excellent time to implement an online booking system for your business. What was the final outcome? Flexibility for both you and your customers. There will be no more agonizing, off-putting hold queues or no-shows.
After understanding what is an online booking system, it is now to consider: is it really worth spending on an online booking system?
When evaluating software, you should still consider the initial investment, both in terms of time and resources, as well as whether it is the best fit for your business. We discussed the advantages of an online booking system (along with a few disadvantages), but there is still much to consider.