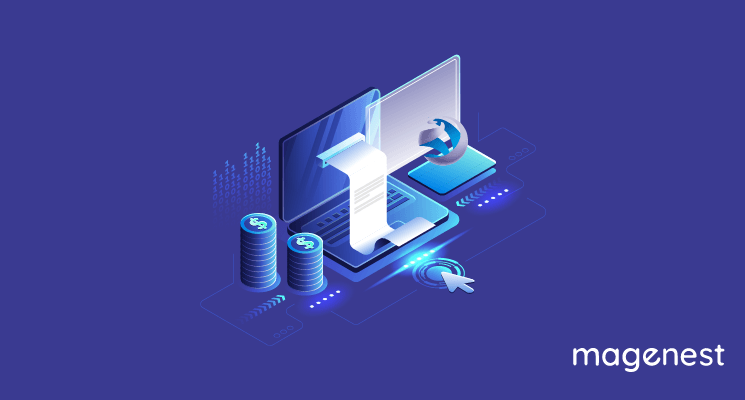 Barclaycard was founded in 1966, and for more than 50 years, it has been providing a diversity of payment solutions to businesses of all sizes. Currently, ePDQ Payment Gateway is based in the UK, and this provider is very familiar with customers and merchants across 40 different countries. Until now, Barclaycard has reached more than 87 retailers and undoubtedly gained its popularity in the eCommerce market. The popularity of this extension will facilitate the online payment process of both consumers and providers, making payment online become extremely convenient and simple.
Besides, the Barclaycard payment method has cooperated with more than 25 companies regarding credit cards and accepts online transactions with the majority of main credit cards including Mastercard, Visa, American Express, and JCB.
In this article, we will explore more insights into this powerful payment gateway solution for your Magento 2 stores.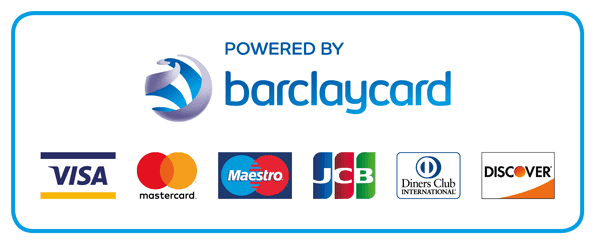 Overview of the Barclaycard ePDQ gateway payment
Product and services
Three main types of payment services have been provided by Barclaycard: face-to-face, online, and mail & phone payment. Each of these services works well across different parts of the world. Barclay also has supported payments in 48 international currencies, including Pound Sterling, Euro, and US Dollars.
Face-to-face Payments
Barclaycard provides three types of credit card terminals to serve any purpose. The first one is countertop terminals for POS-oriented retailers and the second one is Portable PDQs for businesses in the service industry such as bars and restaurants. The last one of the three types is mobile applications for eCommerce businesses.
Plus, users can opt for Barclaycard Anywhere which allows you to take secure payments on mobile phones or iPads. This tool is ideal for tradesmen, startups and other small business types as this field would require people to visit customers or clients to accept payments.
Read more: 13 Proven Timeless Tips for Small Business Owners
Online Payments
Three tiers of online payments by Barclaycard would be:
ePDQ Essential: this is the standard online payment option with Barclaycard branded web payment pages and a pay-as-you-go option. Startups and small to medium-sized businesses should consider this type.
ePDQ Extra: besides the features in the Essential option, this type allows users to customize settings for fraud protection and multiple admin accounts can be working simultaneously to process payments.
ePDQ Extra Plus: all of the features of the other two options above are included in this premium service package. What's more in this payment type that the others don't have is ePDQ Extra Plus accepts various currencies and a style choice of the payment page to create a more seamless integration.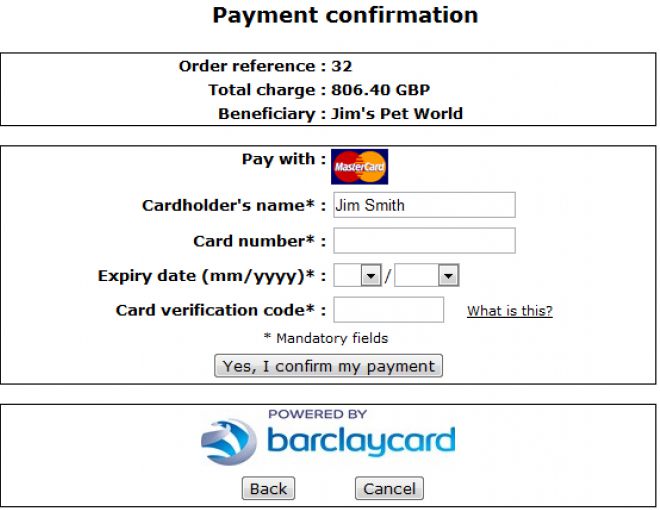 Mail & Phone Payments
Another virtual terminal service by Barclaycard is MOTO (mail-order-telephone-order) with two options:
ePDQ MOTO Essential: this is suitable for smaller firms that only need to handle a low volume of transactions via mail and phones. You can access two admin accounts and be supported with all the major credit and debit cards.
ePDQ MOTO Extra: multi-currencies will be available along with the number of user accounts up to eight to help keep track of the big volume of orders.
Read more: Review of Paya Payment Gateway
Highlight features of Barclaycard ePDQ
Most popular card types are accepted
With Barclaycard payment, customers can freely checkout through the main common types of cards (Visa, Master, American Express.. ) And the admin could choose what card type would be used via Barclaycard in the backend. This function will offer a great level of flexibility for customers as well as Magento 2 stores in the payment process, depending on their purpose and wishes.
Two ways integration
There are two integration methods offered in the Barclaycard ePDQ module: Redirect payment or Direct checkout.
Direct payment integration will allow customers shopping in your eCommerce store to process their payment right at the checkout page. A credit card form would be inserted into all checkout information. What's great about it is users only need to leave their card numbers here and then place orders. In this way, the payment would be automatically processed so that customers can keep staying still on the store site.
For the other integration method - Redirect checkout, users will be moved to the payment page that Barclaycard hosts, this is where all the information of credit cards is left and processed. Usually, this is considered a more secure payment integration method for clients.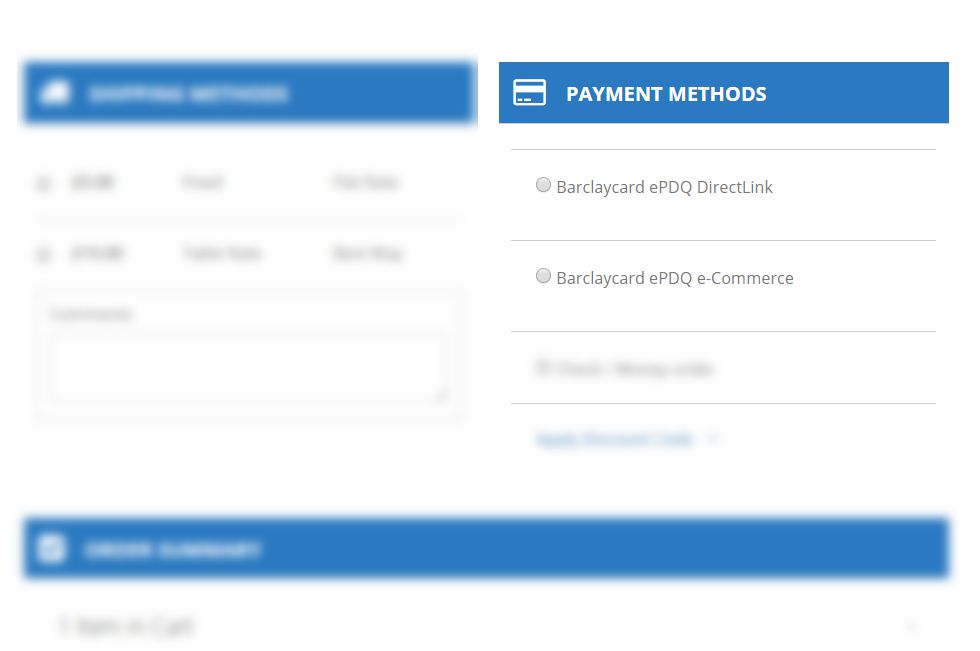 Backend payment is allowed
Magento 2 admins can help their customers create backend orders and process payments in an instant way with the card information that is already saved.
Read more: Review of Payeezy Payment Gateway
This feature is supposed to be less time-consuming and effortless for both parties to make an order precisely. It is also especially convenient for customers since they can place an order via phone calls or emails.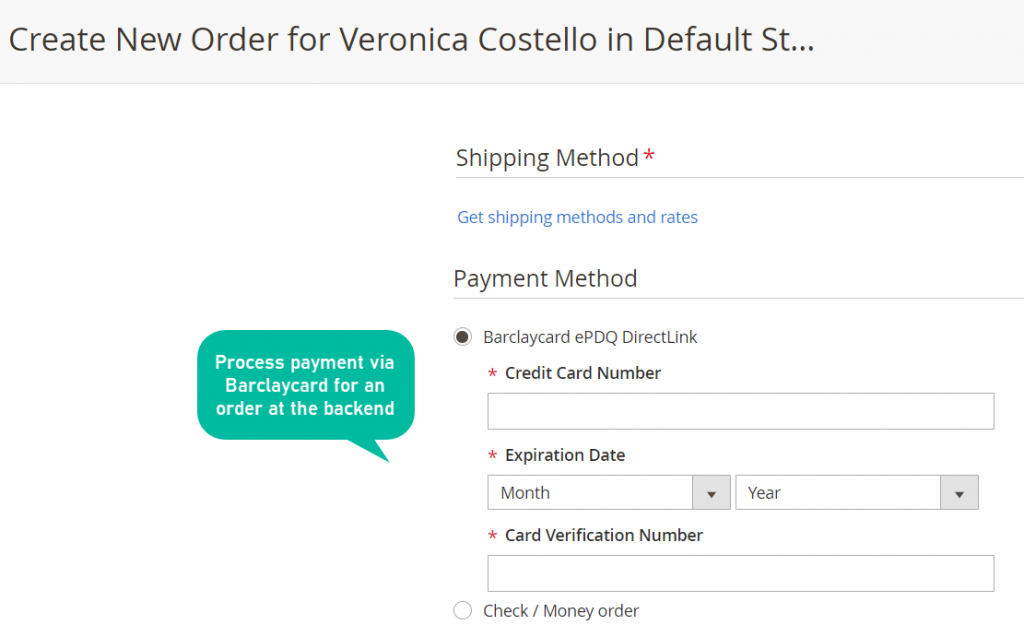 Highly secure payment with CVV and Request parameters
Basically, three layers are adopted for the payment process security with Barclaycard ePDQ:
CVV number: with this protection layer, users will need to fill in the CVV number on the back of their card to verify the card authority before completing their payments.
3D Secure: customers are required to verify the information themselves by filling accurately the PIN number or the OTP password from the bank.
SHA-IN and SHA-OUT: these are also used to authorize customers' payment transactions.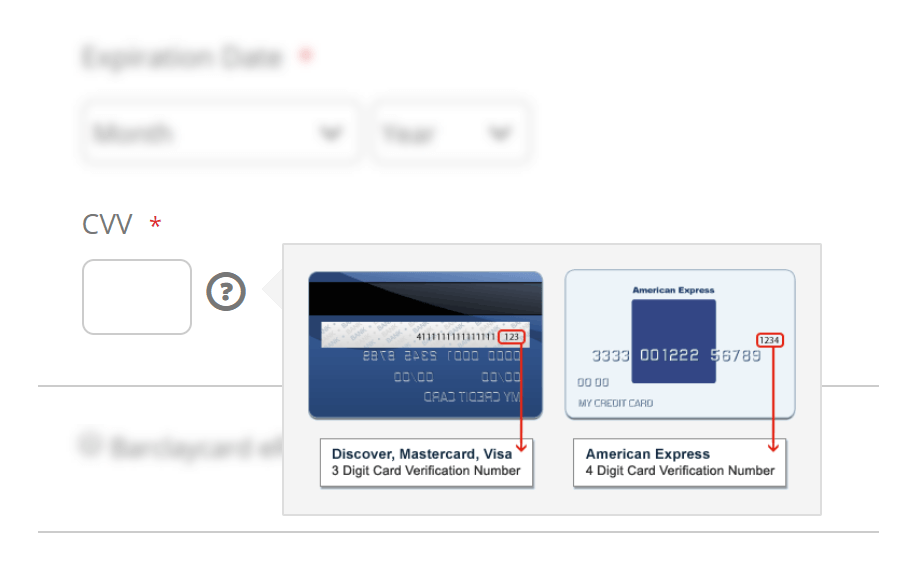 Outstanding advantages of integrating Barclaycard ePDQ payment gateway into your Magento 2 stores
Easy integration process
Barclaycard ePDQ payment is well-known for its simple integration process which enables your business to save a great deal of time and effort to set up and run smoothly. All your Magento 2 store needs to do is install the module through the composer and then have the credentials and easy settings at the backend.
Since there are no complicated skills for coding and programming, Magento 2 admins could fill in the credentials and directly connect to Barclaycard ePDQ. What is great is that all configurations are all well instructed in the module guidance for Barclaycard users, via which you can define how the payment is being processed in your online store.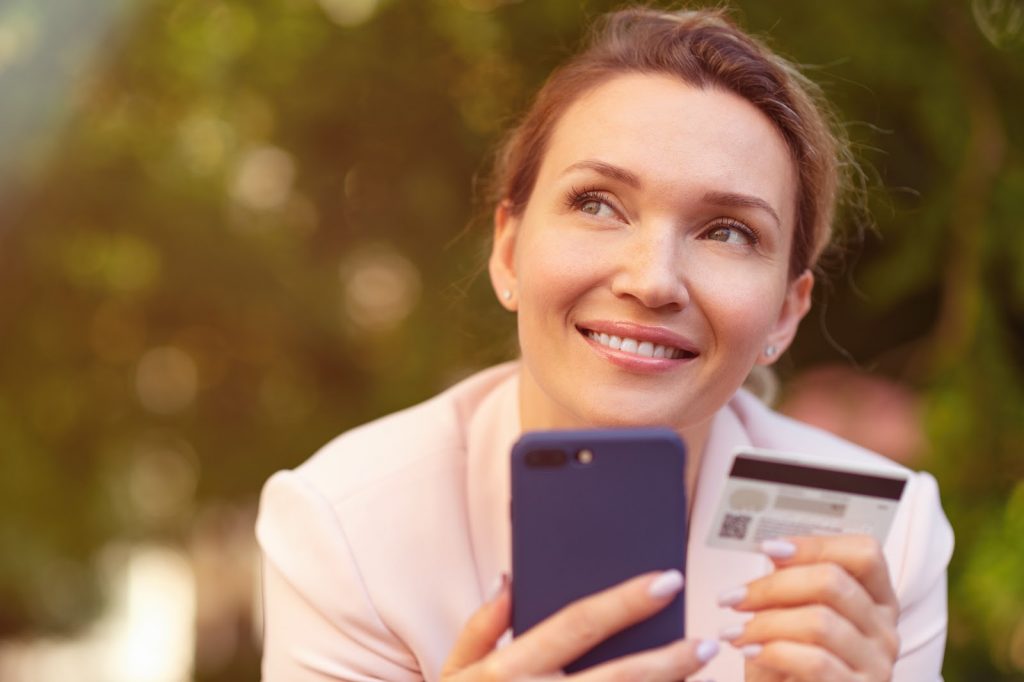 High protection for customers with CVC and 3D secure
The Barclaycard payment gateway always puts its customers' data protection as the top priority. The security questions have always been asked by any eCommerce store but with this integration solution, merchants can enjoy the shopping journey with more ease.
Multiple security layers are well supported by Barclaycard securely with the card information.
Disadvantages of using the Barclaycard ePDQ
In spite of a relatively short minimum length of contracts compared to other service gateway providers, with Barclaycard your business is supposed to be tied down for at least 12 months, not to mention that the fees for cancellation are rather high.
Although Barclays is not the cheapest provider in the eCommerce payment market, it's still worth registering because of all the great benefits you can enjoy once you have an account.
Note that if you compare the Barclaycard fees to those of other smaller merchant providers, you may find that it's not an SME-friendly solution. In fact, some businesses might find it difficult to get an account together and meet the rigorous standards of the application process, especially small ones. Again, we should make the point that most complaints come from small business owners who run into problems have had a tougher time signing up for the Barclaycard ePDQ services.
There are very few serious complaints about the service of Barclaycard today although five or six years ago, there used to be complaints mainly about the poor customer service. Those problems seem to have been dealt with over time.
Read more: Moneris Payment Gateway review
What kinds of companies should use the Barclaycard ePDQ?
Barclaycard's merchant services have a great reputation for being reliable and simple to use. A wide range of products and services are offered for almost every type of company to ensure smooth card transactions, from SMEs to large businesses. Despite this, we would highly recommend this payment gateway for larger companies rather than small ones due to the high fees and stringent application process (merchants are required to provide records of their financial history, and this process is not easy for start-ups to follow).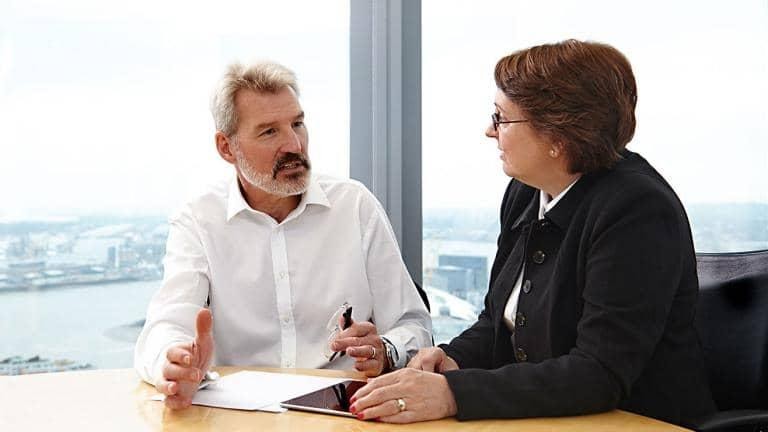 When it comes to sectors and fields, Barclaycard ePDQ is a powerful extension for businesses of all industries, from agriculture to banking and other professional services to facilitate the payment process for both merchants and customers, as well as help eCommerce businesses to catch up with the latest trends in the market.
Conclusion
After analyzing some pros and cons of the Barclaycard ePDQ payment, its advantages of easy integration and high-security levels outweigh the disadvantages in terms of fees and application process. Obviously, Magento 2 Barclaycard ePDQ should be one of the most outstanding payment solutions to your eCommerce business to bring out the most perfect shopping experiences for both customers and merchants. Visit our store blogs if you are interested in more details about payment gateways that may suit your business.