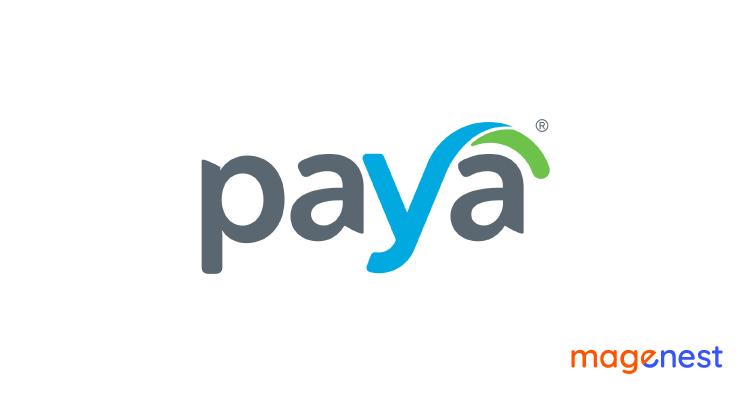 Among the merchant services industry, payment technology is constantly changing and growing — and hence, the businesses that provide these services must adapt accordingly. Take Paya, formerly known as Sage Payment Solutions, as an example.
It promotes "growth and success for their partners and customers" by offering a payment platform that lets small businesses accept payments, streamline operations, and thus get paid faster.
You may have come across Sage, or Paya Payment Gateway if you searched for the best payment service for your business. So what can Paya offer? And is Paya Payments suitable for you? Our Paya review will explore all the details of the Paya payment solution, for you to have enough information to decide if Paya can satisfy your business's needs.
Overview of Paya Payment Gateway
Paya, headquartered in Reston Virginia, is a merchant account provider. Its history began when Sage Payment Solutions was founded in 1989 as a subsidiary of accounting software firm The Sage Group.

In 2017, Sage Group divested the US Sage Payment Solutions business to GTCR - a private equity group and started being an independent organization. At the beginning of 2018, the firm rebranded itself as Paya. Nowadays, Paya Payment Gateway serves more than 100,000 merchants in Canada and the United States.
Companies in the processing industry often rebrand themselves to get away from a brand name that's become toxic as a consequence of several complaints from customers. The idea is that if your company has a poor reputation, you can easily change your name and watch all those complaints die out over time. Needless to say, this rarely actually works since companies remain the same poor business practices invariably that ruin their reputation in the first place.
This doesn't seem to be the problem with Paya. While this was formerly pitched as a rebrand for Sage, it seems like the Sage name is still being retained for payment processing, and the two brands exist in little different silos. Paya appears to be a platform for merchant services, which integrate with Sage's software in turn. It's open to question whether the brands will stay separate or if Sage will ultimately be transitioned fully over to Paya. Inquiring a quote on Sage takes you to the Paya site, but other links on the Paya website resend you to the Sage site, which is confusing.

This, unfortunately, also implies that Paya Payment Gateway doesn't seem to have tackled any of the problems that the old Sage Payments brand has posed to the merchant. A standard three-year contract with an automatic renewal clause is still being offered and substantial liquidated damages on whom early close their accounts are still being imposed. This penalty, at $25 for each remaining month of your contract, could cost as much as $900 to early close your account.
Besides the re-branding to Paya, the company has brought a new website into being to accompany its new name. Unfortunately, it's a huge step backward in regards to providing merchants with valuable information about Paya's products and services. Not filled with any marketing fluffs, the new website offers no concrete details on payment gateways, credit card terminals, or any other features. Sage Mobile Payments, the company's response to Square, isn't mentioned apart from in the support knowledgebase at all.
Under both the Sage Payment Solutions and Paya brands, the business has a relatively lower complaint volume for a provider of its size. Multiple complaints direct on the lack of transparency on the side of its independent sales agents, who appear excited to sign up new accounts without thoroughly exposing pricing and contract terms to customers. The company also reveals no information about pricing or processing rate plans, making merchants impossible to estimate their charges without contacting a sales agent to get a rate quote.
Owing to its low transparency, expensive early termination fee, and lengthy contract term, Paya can just be awarded 3 out of 5 stars. While the company seems to be in the process of transferring its products and services to the Paya brand, the name change isn't going to benefit it in the long term if it doesn't improve its pricing and contract terms.
Read more: Moneris Payment Gateway review
Advantages of Paya Payment Gateway - Honest Review
#1 Speedy Onboarding
Paya Payment Gateway now uses an online application process that is designed toward quick approval and lightning onboarding to set you up to start processing in as little as 15 minutes.
Of course, this doesn't count the payment gateway installment time or your credit card terminal receipt time, so don't take that number too seriously. However, speedy account approval is not always a good thing because companies that offer near-immediate approval are also very quick to shut down your account if you do anything to draw the attention of their Risk Management Team.
This "feature" is created primarily to bind you to a long-term contract before you've had enough time to review your contract files. If you recognize that you made a mistake in signing up, closing an account could charge you as much as $875 in liquidated damages.
#2 Technical Support 24/7
Having a problem? Don't be worried since Paya's tech support is available 24 hours a day via telephone, email, and chat support. In spite of having received a fair number of complaints about the support quality, the company's comprehensive online knowledge base is a very valuable resource for you to deal with minor technical problems on your own.

Customer support is always a complicated issue with payment processors since most companies don't invest satisfactory resources into training their customer support spokespeople and often rely on outsourced agencies for after-hours phone support. Customers are way more likely to complain regarding a poor customer support experience than they are to give positive feedback for a good one.
On the whole, Paya has earned quite an "excellent" rating in this category. Almost every support option available is offered (though it doesn't seem to offer a dedicated account manager for more personalized service), and the complaint volume isn't extremely high in this area.
#2 Niche Industry Features
Paya Payment Gateway appears to offer a broad range of products and services for both retail and eCommerce merchants. It breaks down its services into several umbrellas: Paya Connect, Paya Accept, and Paya Enable. Paya Accept includes payment processing services, virtual terminals, and point of sale. Paya Enable comprises business support tools and an onboarding service. Paya Connect encompasses the company's API, gateway, and associated features.
The company offers specialized services to satisfy the needs of particular categories of businesses, including B2B, education, healthcare, government/utilities, and nonprofits. To name a few: HIPAA-compliant security for healthcare providers, online school enrollment for educators, and API suites for B2B ERP platforms.
Unfortunately, it doesn't offer very much specific information about these services on the website.
Read more: Review of Payeezy Payment Gateway
Disadvantages of Paya Payment Gateway - Honest Review
#1 Limited POS Payment Options
Although the scope of services that Paya offers is dingy from the information available, it appears that the Paya payments solution is limited in regards to its capacities for point of sale and in-person payments.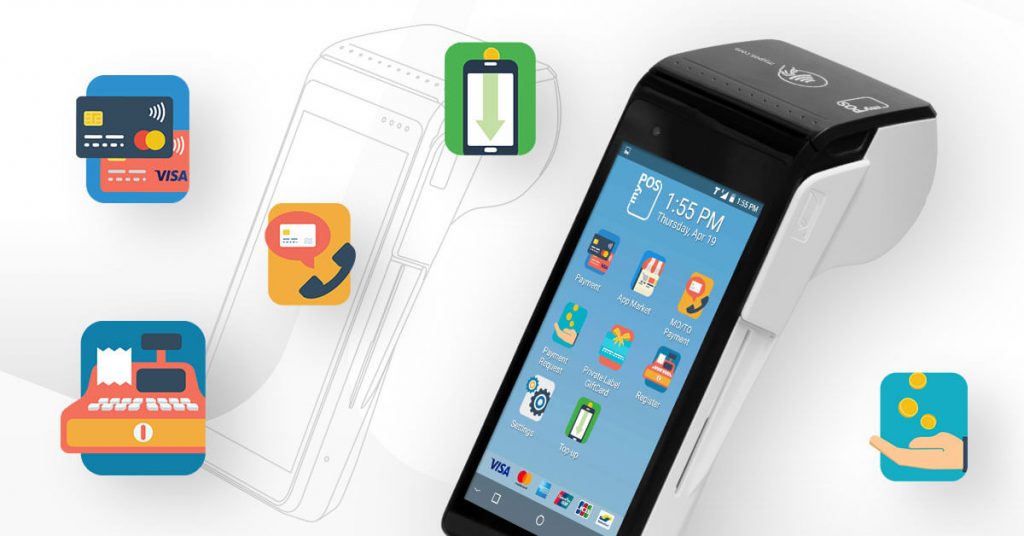 Paya allows you to receive in-person payments utilizing EMV terminal devices, as well as their virtual terminal. Nevertheless, Paya is not specified about what kind of terminals you could use, if they can accommodate countertop terminals, or if they offer POS software integration. Their virtual terminal and mobile Paya payment gateway may assist some merchants regarding in-person payment processing—however, for restaurants or brick-and-mortar retail stores, these solutions more than likely will not be enough.
#2 Lack of Transparency
With the name change to Paya, the company has lately launched a brand-new website that better matches its up-to-date product lineup. Despite its smooth and professional appearance, it's not very informative since there's little detailed information about products or services and literally no disclosures whatsoever about pricing. Instead, you'll see the usual empty marketing fluff that is nonsense that you truly want to find out about anything the company offers. Worse still, some links may take you to the defunct Sage website. It's not tricky, but it's an utter mess.
In order to get that information, you need to make an informed decision of signing up with Paya as you'll have to reach the company's sales agents to receive a quote and more details regarding what they can provide your business. The company has an in-house sales team, and if possible, they should be your first point of contact. Unfortunately, Paya also uses independent sales agents and a network of sub-ISOs to advertise its accounts.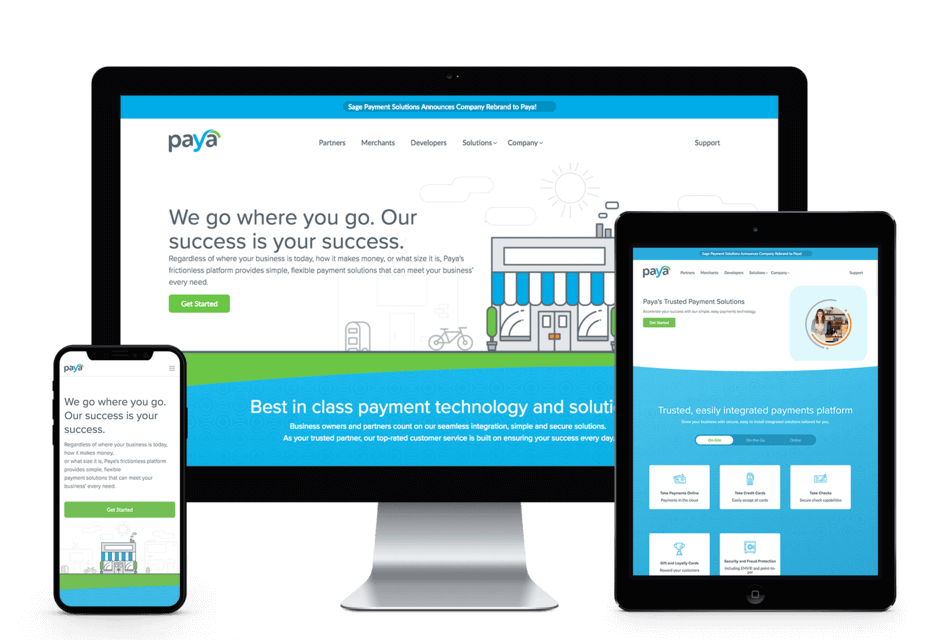 The majority of the complaints about unethical sales practices can be tracked down to these agents. They usually work on a commission basis and are under undue pressure to close a deal. Whilst there are some legitimate, reputable agents out there, the probabilities of encountering one are not good. In-house sales staff are generally more closely supervised and better trained thus better overall service.
Paya-branded social media accounts now appear on Facebook, Twitter, Youtube, and LinkedIn. These accounts are updated regularly and put in company news and educational pieces. The YouTube channel has room for multiple instructional videos, but no customer testimonials.
#3 Early Termination Fee
Getting out of your contract isn't cheap — or easy — either. Paya's service is under a 12-month agreement or available month-to-month — but if you commit to a contract, please be prepared for an early termination fee (ETF).
Besides having to submit written notice at least 30 days in advance of closing your account, you'll also have to handle an early termination fee. Unlike many providers that impose a flat-rate ETF, Paya charges a liquidated damages-like fee of $25 per month for each month remaining on your contract. This price could probably be as high as $875 (considering you had 35 months left on your contract). While this isn't as severe as a standard liquidated damages clause, which is based on your projected processing charges for the rest of your contract, it's still a substantial penalty for deciding to close your account early while the industry standard is $295.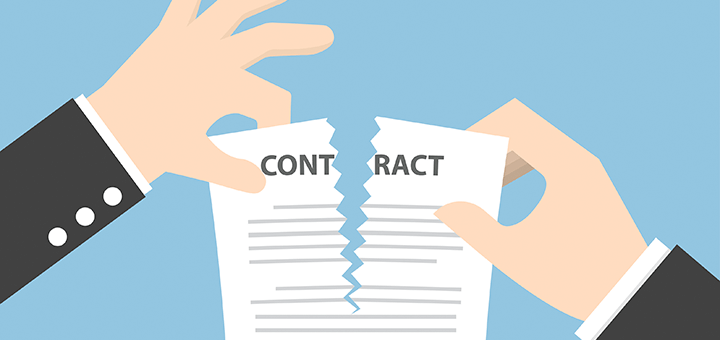 We suggest that you at least try to negotiate to remove this clause from your contract altogether. If that doesn't work, your best bet is to string along with the instructions in your contract and close the account before it automatically renews. This will save you from paying an ETF at all.
Read more: Review of Barclaycard ePDQ Payment Gateway
Which Types of Companies should Use Paya Payment Gateway?
The category Payment Gateway products are various and help companies of all sizes tackle their business problems. Yet, Paya Payment Gateway is recommended for small to medium business owners looking to accept payments. Why?
To begin with, small business pricing, features, setup, and installation much differ from businesses of other sizes, so that's why it needs to be paired with suitable payment gateways for small businesses that fit their needs. Small business owners have thousands of stuff to do. With Paya, they won't have to worry about how to make payments more secure and but more modern, at the same time.
And regardless of the target industry, small businesses with the help of Paya can grow their business continuity and also increase customer retention by making good use of customizable payment solutions and various assets that align with their strategy.
So if you are a start-up or operate a relatively small organization, choose Paya and watch your business take off gradually!
Read more: 13 Proven Timeless Tips for Small Business Owners
Conclusion
Considering the limited info available with reference to Paya Payment Gateway, it isn't easy to gain a definite judgment about the quality of their service. Without specific information about their capabilities and pricing, you can't properly decide if Paya can meet your needs or compare theirs to other credit card processing solutions on the market. Hence, if you want to read more about Paya to know if it's appropriate for you, you'll have to directly contact their sales team.
Since Paya doesn't allow the transparency we see with other merchant service providers, it's necessary to review any agreement or contract that you get from their sales team thoroughly. If you'd prefer to look into providers with more available and transparent information before talking to Paya, there are many other solutions that you can explore.