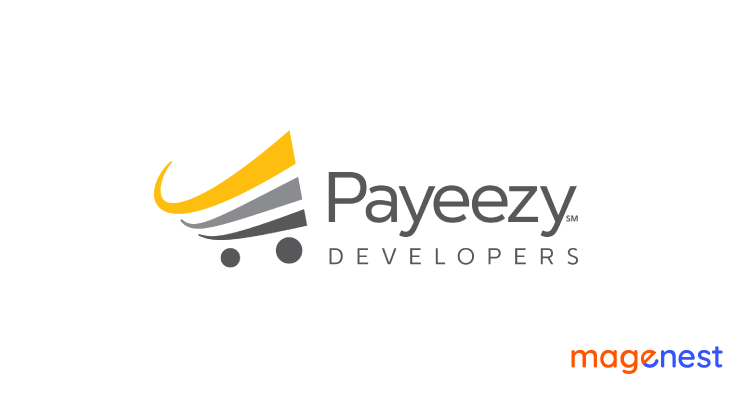 The Payeezy (First Data) Gateway extension is a simple and reliable payment gateway integration that goes beyond accepting payments. It gives you easy access to everything you need to set up your online business payment service or improve your customers' shopping experience on the Internet. Payeezy is a dynamic eCommerce solution to help you compete with other big rivals in today's ever-changing marketplace.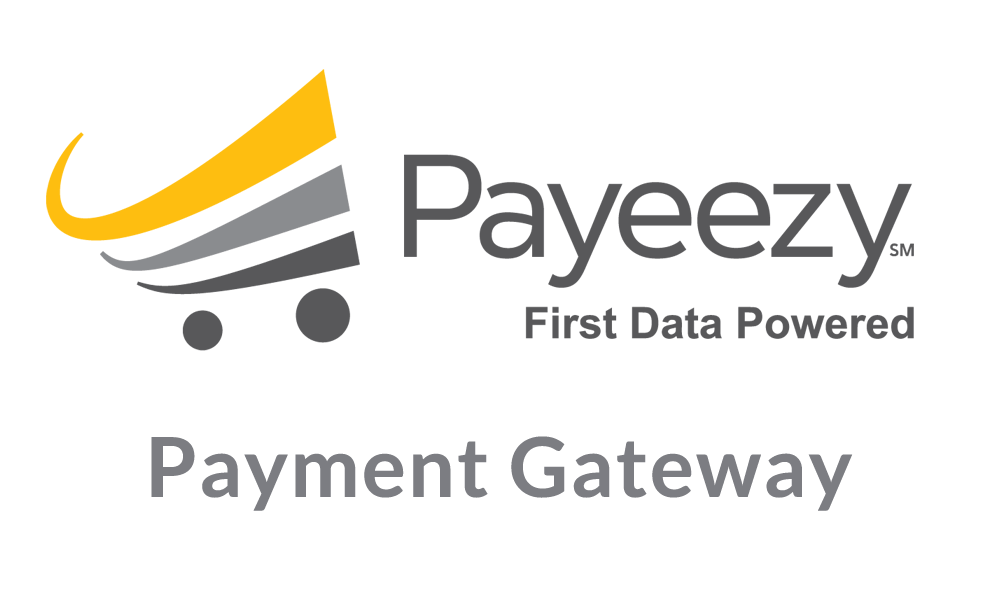 Overview of Payeezy Payment Gateway (First Data)
First Data is a premier payment solution provider with financial and merchant services headquartered in Brookfield, Wisconsin. In July 2019, First Data became the largest merchant account provider in the US and one of the world's largest payment providers. First Data has the most extensive client database in the industry with more than 6 million merchants relied on Payeezy credit card services processed worldwide.
It's the Payeezy solution that brings First Data services to the e-commerce industry.
It's been estimated that 45% of all credit and debit transactions were handled by Payeezy or its resellers. On average, 2.2 trillion dollars in transactions are seen annually with 2800 transactions per second.
Payeezy payment gateway - What is it?
Payeezy payment gateway is a business platform to help merchants grow their eCommerce business. All the elements essential for the merchant's success are presented with the Payeezy solutions: website payment functionalities, security and fraud prevention, reporting, and currency conversion.
When small and medium-sized companies need some technical support for those solutions, they can go to Payeezy.com to get proper support. The site is supposed to provide an e-commerce payment guide useful and powerful for developers.
Who can use Payeezy?
Whether your business is just a beginner looking for a website payment solution or wants to integrate payment processing to your site in a seamless way, the Payeezy gateway solution can meet your needs by accepting various payments and managing your payment transactions anywhere, anytime. With its highly intuitive web-based interface and advanced payment functionality, building flexible, simple integration and set-up options for any size has become much simpler than before.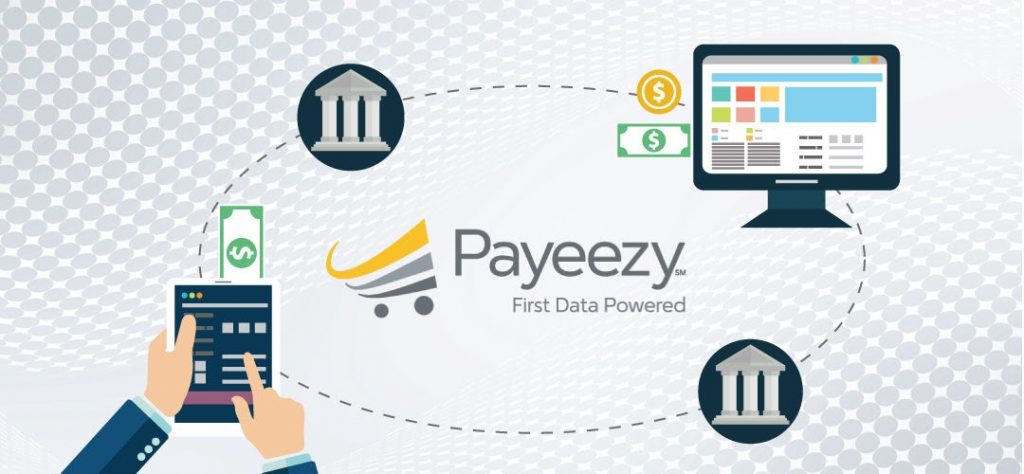 Here are payment methods supported by the First Data integration:
Credit Cards (Visa, MasterCard, American Express, JCB, Discover and Diners Club)
Credit Card Reference Transaction
ACH
Read more: Moneris Payment Gateway review
Advantages
The Payeezy payment gateway enables customers to complete transaction payments directly on your online store website. It's a business platform oriented to help eCommerce merchants establish and run their online store smoothly. Let's take a closer look at some benefits of using the Payeezy payment extension you will get:
Products and Services
Payeezy offers all the high-quality features you are looking for in your products and services to run a successful business. You may have to pay full price but the cost is well worth it and you even get more benefits for your company.
Since Payeezy is a direct processor, you are enabled to deal with the company directly in every aspect of maintaining and controlling your merchant account. You may somehow find it harder to have the personalized customer service that smaller companies provide. However, this gateway company surely offers a greater deal of stability that most smaller organizations can never guarantee.
First Data's proprietary Payeezy Gateway has integrated with more than 70 different shopping carts and accepted a variety of forms of payments such as credit card, debit card, e-check, and PayPal. This extension keeps your customer's data secure and also supports multiple currencies.
The Payeezy Gateway allows you to build and integrate your website with Clover Online Store, by built-in web hosting and shopping cart integrations, it would be very easy to establish your online store and start selling.
Sales and Advertising Transparency
One good thing about this payment company is that it employs in-house and full-time sales teams. Therefore, you can contact the company directly without worrying about dealing with independent sales agents.
The company has an active social media role with accounts on many social networks such as Facebook, Twitter, and LinkedIn. It's undeniable that these social accounts are a valuable source of information about products, services, partnerships, and other businesses. What's more, First Data Payeezy has a youtube channel uploading tons of videos about various topics, although these are a marketing effort rather than an educational effort for merchants.
Dedicated Support and Advanced Reporting available
The First Data Payeezy Gateway offers a comprehensive integration guide for users, which contains every step from integration to reporting and analytics. Plus, this payment gateway is backed up by an extensive set of online tools that allow users to have direct, 24/7 access to a dedicated support team available to answer any questions at any time.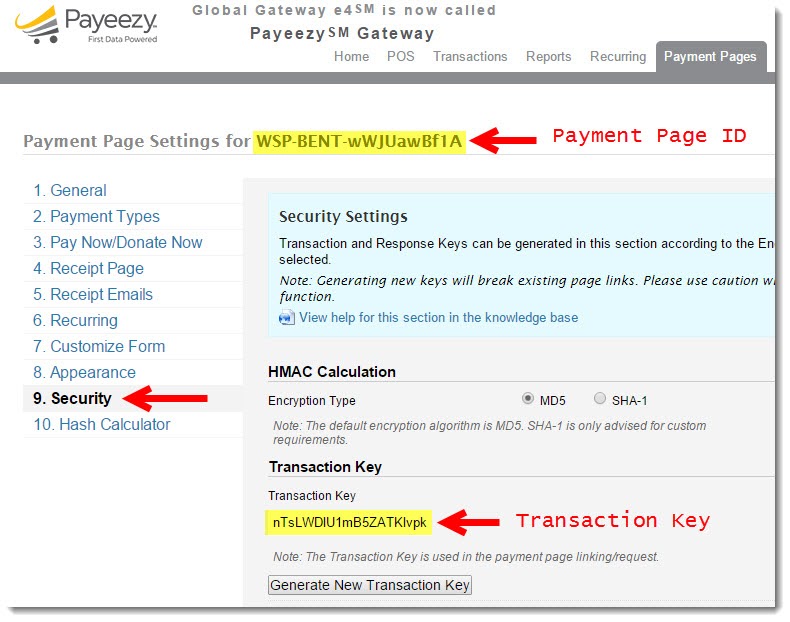 Payeezy Gateway extension makes your business's process simple to analyze and understand payment activities with its advanced reporting functions. Understanding customers' activities and their needs are keys for any business to keep customers stay for more years.
Read more: Review of Paya Payment Gateway
Disadvantages
Look at credit card processing reviews from vendors who registered directly for payment processing, these below are common issues that have been identified:
Overpriced Equipment Leases:
A significant number of complaints were directed at First Data Global Leasing (equipment leasing subsidiary of the company). What's bad about the leases is that they come with a non-cancelable 4-year condition in the contract. It means you have to pay the money every month no matter what happens during the contract time. Even if you close your account or sell your company, paying for those payments is compulsory. What makes it worse is although you complete your payment after 4 years by paying far more than the equipment value, it's still not your property. Thus, avoid leasing regardless of the circumstances, purchase your terminals. First Data's terminals and Clover POS systems may be expensive, but it's far cheaper than what a lease would cost.
Excessive Account Fees:
If you use the Payeezy Gateway, you may expect a monthly account fee of $25 and also fees for PCI compliance. Besides, there are other smaller, pre-occurrence fees like Service (AVS) fees, Address Verification, chargeback fees, etc.
Complaints about Payeezy payment gateway mainly come from customers who didn't bother to read their contracts thoroughly before signing up. Note that Payeezy may charge a lot of fees at a quite high rate compared to other companies in the industry. As the company sees itself as a high-profile brand, it charges almost every service. Usually, these kinds of fees are no problem for large companies (not to mention that they can save the overall cost through lower processing rates), it's kind of a challenge for small enterprises to afford. If your business scale is not that big, then you may want to consider better options.
It's advisable to review your contract carefully before signing up for an account.
Read more: Review of Barclaycard ePDQ Payment Gateway
Withheld Funds & Account Terminations:
Every payment gateway company wants to protect their customers and make a big effort to provide the best secure payment system they can. Payeezy payment gateway is not an exception, it can freeze their customer's funds or terminate their account if there is any fraud suspected. Sometimes, this kind of high level of security can result in inconvenience for Payeezy users.
Which types of companies should use Payeezy Gateway Payment?
This is a huge business organization that provided services mostly for the needs of big companies. Although the Payeezy company does have marketing campaigns aimed at businesses of all sizes, with all the terms and costs related to the gateway payment, it seems less ideal for small and medium businesses.
On the other hand, if you work for large and well-established cooperation, the Payeezy payment gateway can supply you with a whole lot of extra outstanding features that other providers can hardly match. In that case, account fees are not a burden at all for large businesses. In contrast, they can benefit from significantly lower processing rates which help them save a great deal of money while running the payment system.
First Data Payeezy payment gateway has a wide range of services and solutions to a diversity of customer base, and below are customers broadly segmented into 3 categories:
Retail and Merchant Clients: The company provides many different retail outlets, e-commerce business merchants, food service businesses.. with various card and payment processing solutions.
Financial and Banking: It's true that online payment is an essential part of any bankers and financial institutions. Payeezy gateway has come up with comprehensive solutions for financial service providers, community banking organizations, banking institutions, and other financial and credit companies.
Government and Institutions: Payeezy offer a range of services that suit the needs of various government bodies and public institutions, including human service and health care sectors.
Conclusion
By creating a seamless shopping experience for your customers with more payment options, simple integration, and impressive security features, the Payeezy payment gateway from First Data is a useful tool to help you keep pace with other competitors and grow your business to its full potential. Our store provides full integration for Magento 2 Payeezy payment, please feel free to contact us if you have any questions!