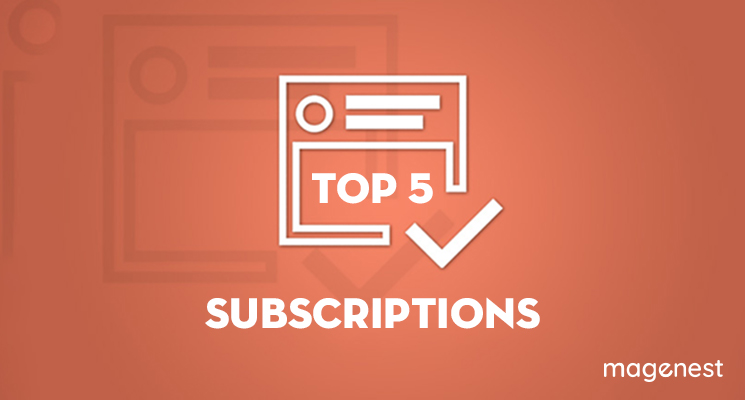 It seems these days that everyone is telling that you should be offering more products, update your theme, change platforms, or install a "must-have" application.
Especially, most of the advice on e-commerce blogs is the integration of a Magento Subscription Extension on your online store. Because Subscriptions are a magnificent way to create a steady stream of predictable, recurring revenue through tripling the lifetime value of your customers.
Nevertheless, not all subscription extensions are the same, and not all businesses might take advantage of offering their products on a repeated basis. Meanwhile, many of us don't actually have a comprehensive understanding of what it is, why it is and how we benefit from it.
Therefore, in this article, we will give you an overview of the subscription model (definition and benefits) and 5 best Magento subscription extensions highly recommended for your online store.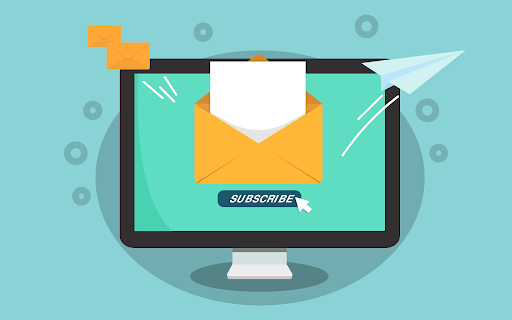 How Can Your Store Benefit From Subscription Extensions?
Instead of making a one-time purchase, a subscription model allows your customers to buy your products with personalization on a recurring basis. You can offer them weekly, monthly, or whatever frequency mostly suitable for you and your customers.
This subscription service is available for any kinds of products from fashionable clothes, to healthy food and organic vegetables, to boxes of beauty products while taking away the hassles of shopping: the recurring shipments, the store hours, the limited selection, the amount of time to choose.
Subscription-based businesses seem to be all the rage right nowadays. These businesses have emphasized one crucial fact: customers don't just like getting deliveries, but they also like getting deliveries which makes their lives easier. And that is why subscription extensions work well.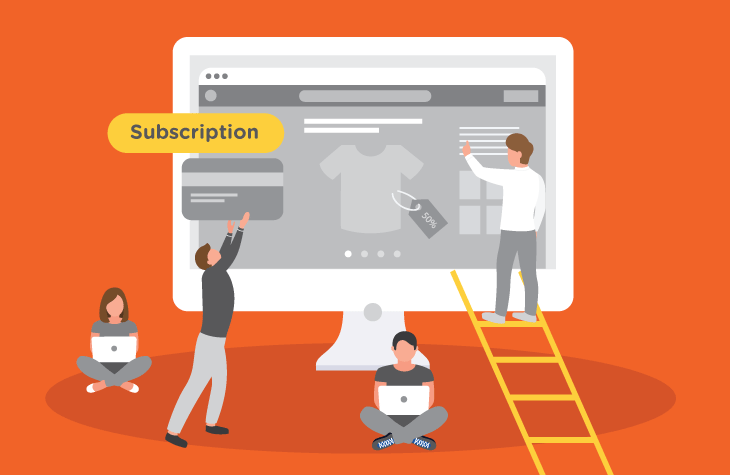 Next, let's take a look at how your store can make use of offering subscriptions, no matter what type of business you are with a list of benefits below:
- Subscriptions generate a repeated income stream: With subscriptions, a stream of reliable, recurring earnings for the store owners may count on from month to month or year to year.
- Subscriptions may take several forms and be delivered in different ways: With a little thought and experimentation, it is easy to find setups that are appropriate for your business model and target customers.
- Multiple tiers permit for maximal flexibility: The flexibility comes from different levels of pricing, delivery schedules, and sometimes perks — that allow customers' options to fit best into their lifestyles and budgets. The more flexibility you can offer, the better you increase your conversion rates.
- Impressive experiences can bring customer satisfaction, loyalty, and buzz: You can create memorable, ongoing experiences for subscribers by subscription-based packages and plans.
5 Amazing Subscription Extensions You Should Know
It's a fact that you can be stuck between numerous different Magento subscription extensions if deciding to put subscription management software into place and which one is the best for your store. Let's figure out the top 5 Magento subscription extensions provided by reliable brands for your business.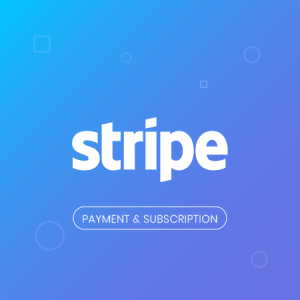 Whether you have a desire for billing customers on a repeated basis, setting up a marketplace, or simply acquiring payments, Stripe's offering is a completely integrated and worldwide software supporting online and in-person payments. With the Stripe Payment and Subscription extension provided by Magenest, you are allowed to implement all of Stripe functionalities into your store and gain several advantages.
Benefits:
- Reach more customers: Stripe supports multiple countries, currencies and accepts major card brands as well as local e-payment options.
- Protect customers and your business with high-level security: PCI DSS compliance supports your business to protect customer data.
- Control subscriptions to follow your returning earnings: Stripe provides you with continuous use of your services without hassles while you have a stable revenue.
Main features:
- Subscription management tool: plans for customers, multiple options to each product, multiple prices and payment options, and management.
- Make payments from Magento admin panel (MOTO) with saved cards through emails and phone calls.
- Accept Visa, MasterCard, Amex, Discover; multiple payment options: Alipay, Giropay, SOFORT, etc; available in 25 countries and in 135+ currencies.
- Support Google Pay, Apple Pay, Microsoft Pay with single-tap checkout.
- High-level security through PCI DSS Compliance level 1, Tokenization, 3D secure, CVV/AVS Verification.
- Flexible payment actions with Pre-authorization, authorization & capture.
- Fluid and personalizable payment experience: secure iFrame payment, multistore setups, personal data, and card saving.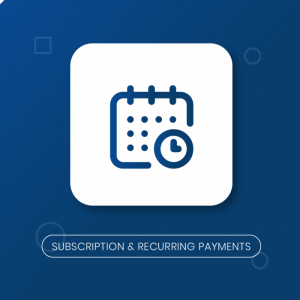 Another outstanding subscription choice for your Magento store is Magento 2 Subscription & Recurring Payment, which permits your customers to simply subscribe to products/services while it secures a consistent stream of sales for your store.
Benefits:
- Flexible subscription plans - Subscribe to customized products: You can consider an unlimited subscription scenario for your products, then customers would select subscription products based on their needs and demands.
- Manage customers and subscription profiles - Take control of your sales: Your customers as well as subscription plans they are subscribing to are in control of yourself as well as the total revenue.
- Lock in customers - Increase your income rapidly: You are able to keep customers coming back, additionally broadening your market base with the availability of distinct gateways.
Main features:
- Create flexible subscription plans with ease.
- Create unlimited subscription templates.
- Set up trial plans to motivate customers' trying.
- Automatic email notification to customers.
- Automate subscription payment process.
- Manage customer subscription profiles.
- Support Paypal and Authorize.net Direct Post.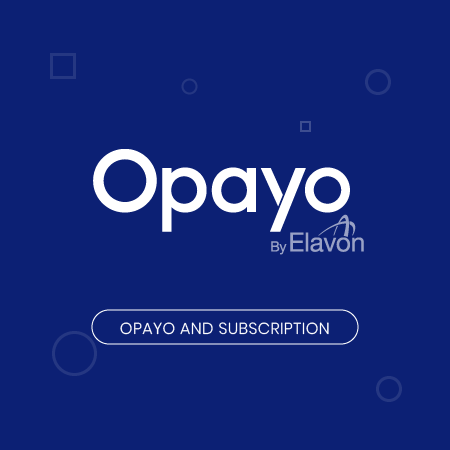 Whether you are a developed business desiring to enhance your customer's experience or you are just starting up your online store, Opayo (formerly Sage Pay) has all the features you want plus great service.
Benefits:
- Easy to keep customers coming back - Subscription plan: Opayo saves your time finding new clients while increasing your customer lifetime value.
- Workless shopping - Best security for customer payment: Your customer information is highly secured; PCI DSS compliance will store and process customer data for you.
- Seamless checkout experience: This extension provides a stable payment approach to retain customer experience continuously.
Main features:
- Subscription management tool: subscription plans for customers, subscription options to products, the number of payment cycles, pricing policy.
- PayPal and Refund API support, 25 currencies supported.
- Protocol 3.0 and Form Integration Support.
- Make payment with email and telephone requests.
- Gift aid donation for charity organizations.
- High-level security implementation: PCI DSS compliance, Tokenization, 3D secure, CVV/AVS Verification.
- Flexible payment actions: Authorization only, Authorization and capture.
- Better user experience: iFrame and saved cards.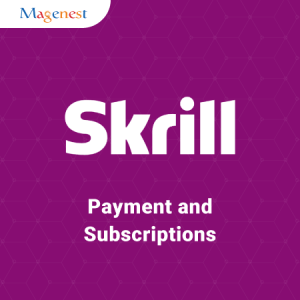 Skrill Payment Gateway And Subscriptions extension is the great tool that provides seamless payment experience for your Magento 2 store on a regular basis.
Benefits:
- Keep the money coming back with Subscription: Subscription features help you to make up subscription plans for products, set the number of payment cycles and billing intervals.
- Highly secure when shopping and paying: Customers are safe when going shopping and your store is protected from hackers thanks to numerous secure technologies.
- Check the balance of customer's cards: You may detect the balance of the customers' cards and capture an amount of money equaling to the order value. Hence, the payment process becomes faster.
Main features:
- Smart Subscription Manager: subscription plans for products; price, payment cycles, and intervals; a trial plan for customers.
- Protect merchants better with 3D Secure Checkout.
- CVC/CVV Verification for Ensuring Security.
- Authorization Only and Authorization and Capture.
- Support different payment cards and multiple currencies.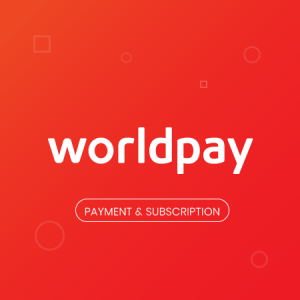 Worldpay is considered the market leader in the UK payment processing field, as they make up 42% of transactions in the nation. By applying Worldpay Payment and Subscriptions, you not only have access to a large customer base in the UK but also keep your revenue stream consistent due to the subscription features.
Benefits:
- Safe shopping - Top-class security for your customers' payment: With a supreme security setup, you enable to protect customers' data with various security layers.
- Checkout made convenient and seamless: Your customers can enjoy an undisturbed payment experience, perfected with a 1-click purchase because of an embedded Worldpay checkout form.
- Expand customer base with more available payment ways: Your customers are given plenty of payment solutions and you can access a larger market base with support for multiple countries and currencies.
Main features:
- Subscription management tool: subscription products with designated payment cycles and intervals, trial periods for products, the choice of the start date.
- Support for 11 payment gateways, over 146 countries, 126 currencies.
- Full compliance with payment card industry: PCI DSS Compliance level 1, storing and processing card info.
- Secure Iframe payment and hosted payment page are coming soon.
- Prevent thefts and fraud payments with 3D Secure.
- Check for invalid cards with CVC Verification.
- Pre-authorization - verify card balance.
- Saved card for effortless checkout.
- Direct Refund for protecting yourself.
- Authorization and capture.
Give Magento Subscription Extension A Try For Yourself!
Subscription models play an important role to boost up your guaranteed revenue and keep customers coming back, and we're excited to see which one of the 5 mentioned subscription extensions you choose for your online store. Let us know what you decide to try in the comments below!
And if you still want to deeply understand these subscriptions and select the most appropriate one, you can read more about offering subscriptions on our Magenest store website.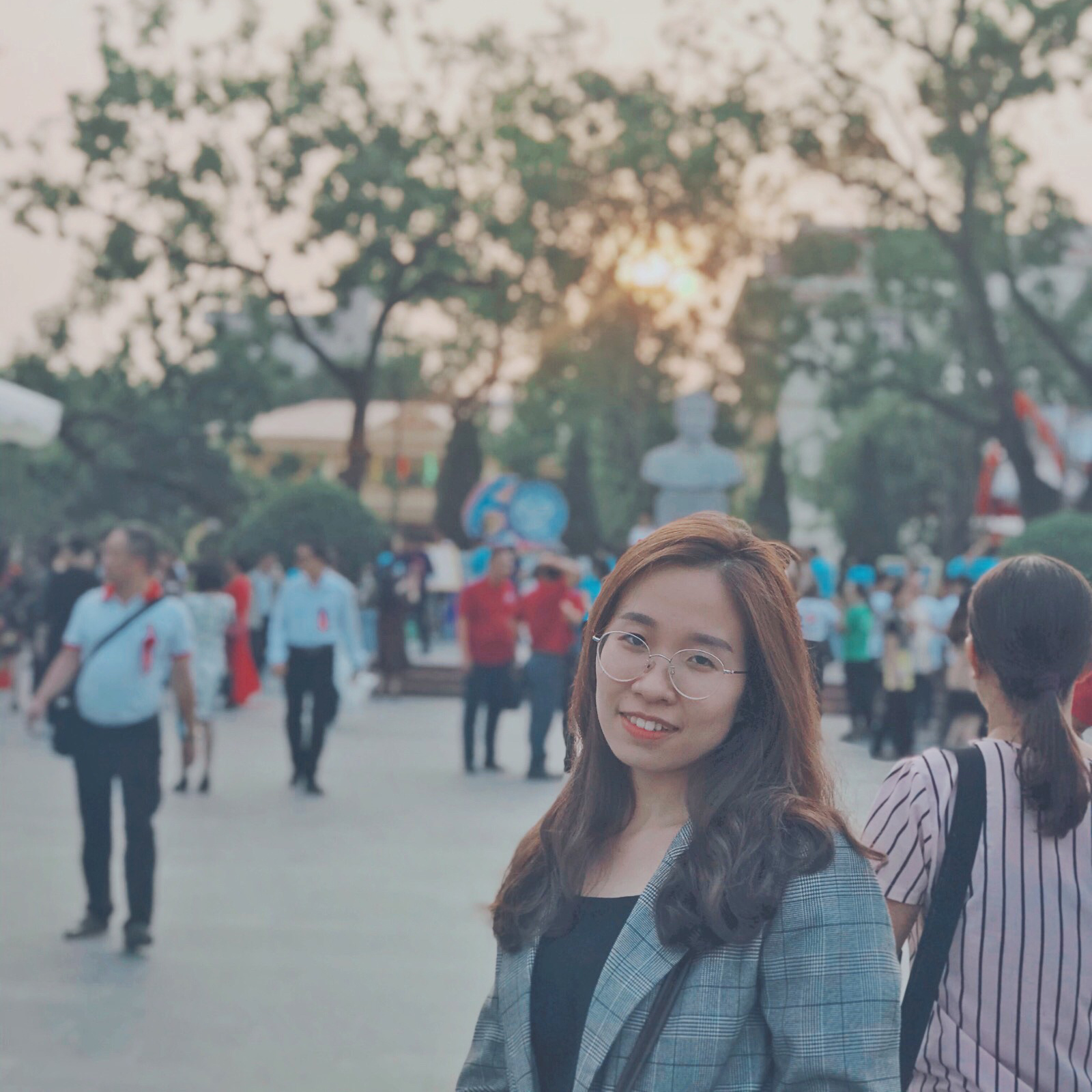 Marketing Executive | Content Manager