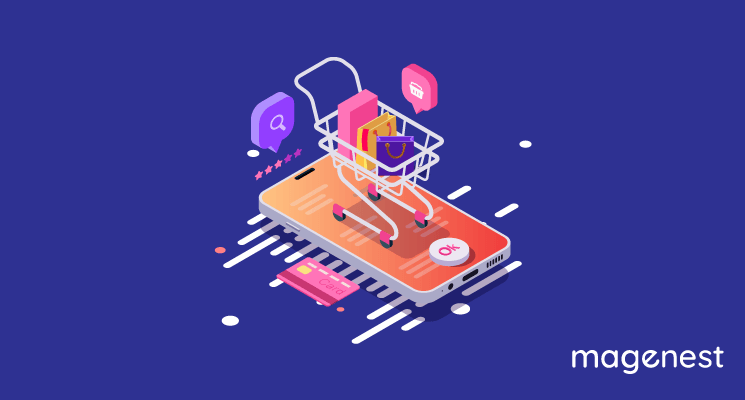 You have probably heard people mentioning the term "mCommerce" (also known as mobile commerce) at least a few times in this digital age. The truth is it's one of the big things that have happened in the eCommerce industry and any business and customers should know it to keep up with recent consumer trends. The popularity of smartphones and their domination over desktop make mCommerce a natural progression of eCommerce.
In this article, we are going to provide our readers with fascinating insights into the statistics and the future of mCommerce.
Read more: What is mCommerce?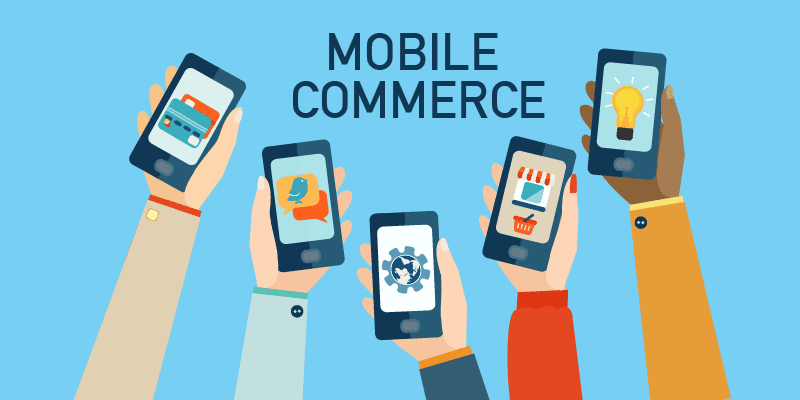 The stats and trends of mCommerce
General Statistics
What do numbers say about mCommerce?
In 2018, the US saw 18 billion hours of shopping on mobile phones from Internet users.
In 2019, the number of mCommerce transactions reached 2.3 trillion dollars.
More than one billion smartphone users used discount coupons to shop online globally in 2019.
49% of consumers all over the world shop via their mobile phones.
While 11.63% of smartphone users make purchases on desktop browsers, 10.21% of them add items into their carts from mobile phones.
It's found that iOS brings higher conversion rates than Android, at 2.11% and 1.81% respectively.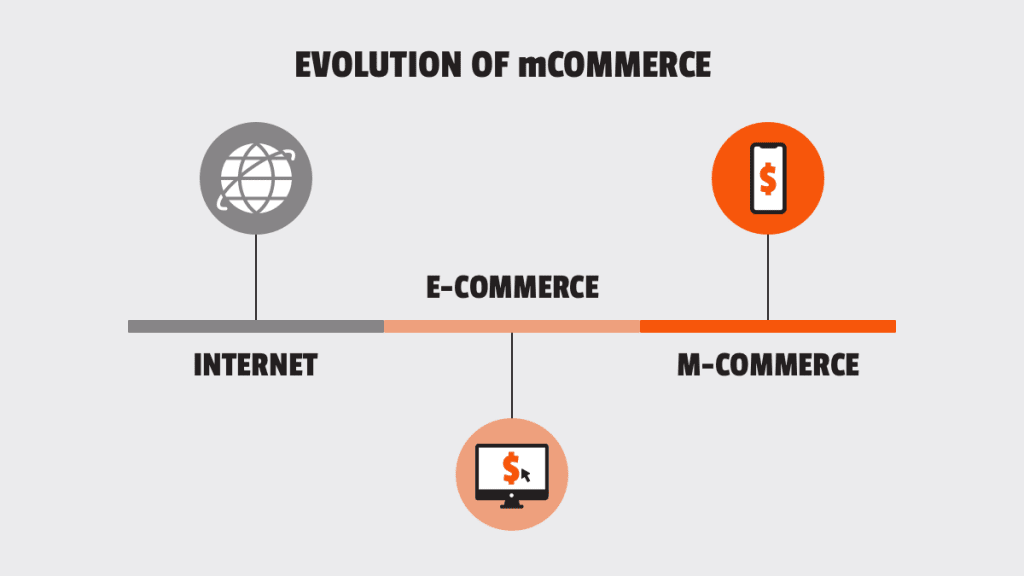 Statistics and facts about the Future of mCommerce
To fully understand this powerful industry, we must take a closer look at more specific statistics and facts about the future of mCommerce. Since numbers can't lie, marketers should rely on them to build proper marketing campaigns for their eCommerce business.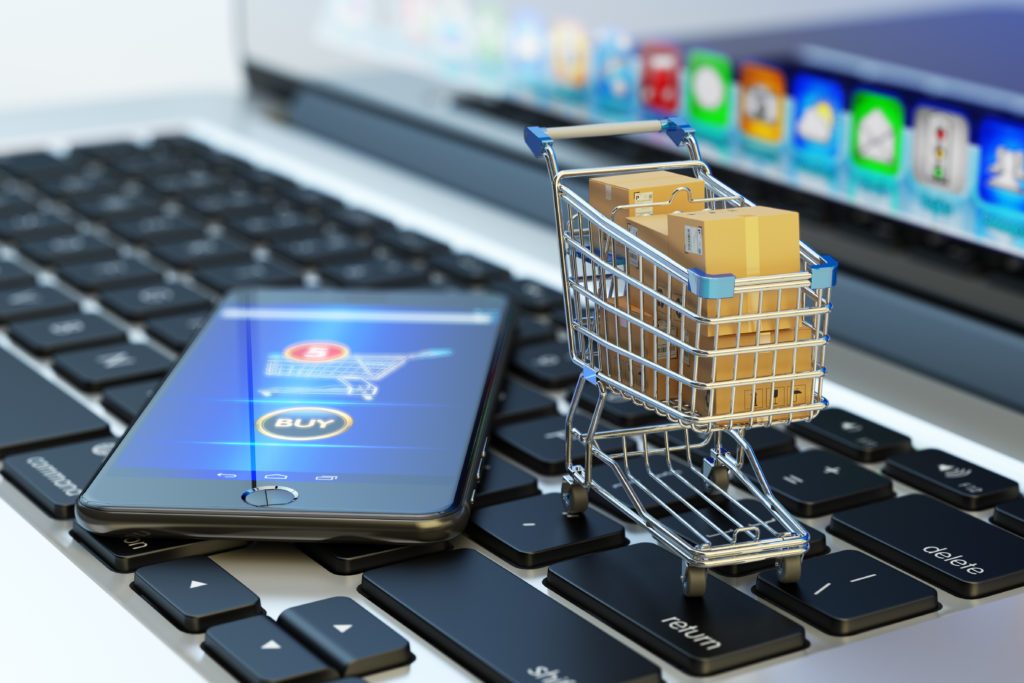 From 2016 to 2021, mobile data traffic is expected to increase by 700% (according to Business Insider): A growing number of mobile users tell us that there will be more traffic from mobile phones in the future of mCommerce as people constantly access the Internet.
There are over 9.42 billion global mobile connections (Bank My Cell). Recent statistics have shown that more than 9.42 billion mobile connections mean there are 1.6 billion more mobile devices than the existing world population (7.825 billion). In other words, the future of mCommerce is prosperous because online retailers would cater to such a huge market.
Mobile web is considered the most convenient shopping method with 12% of consumers worldwide (Dynamic Yield). However, there are still a few issues for users such as pop-ups and intrusive ads, lack of mobile optimization, and proper information.
53.9% of all US retail eCommerce will benefit from mCommerce by 2021 (Statista). A figure like this has proven mCommerce is one of the breakthroughs in this digital age. With just 34.5% of the share in 2017, it's expected to reach 53.9% because of its rocket growth.
The worldwide mCommerce share is predicted to reach 72.9% by 2021 (Statista). The impressive expansion of mCommerce in the US has seen no stopping cue. MCommerce share in 2017 was only 58.9% but is supposed to represent 72.9% of the global market share by 2021. It comes as no surprise that this dramatic growth is mostly from countries like the US, China, and India.
90% of travel companies believe a mobile strategy will greatly contribute to their eCommerce success (HubSpot). It can be seen that travel businesses pay so much attention to the rise of mCommerce trends. They believe that having an effective strategy to cater to the mobile market is extremely vital to their future success.
61% of US consumers use their smartphones to compare different stores' prices (Statista). 61% of American consumers make price comparisons on their mobile devices and 63% of them use their devices to buy discounted products and get coupons for in-app purchases.
A smartphone is a preferable device in eCommerce, with 83% of shoppers choosing them as their main way of shopping (Scandit). The rest of mCommerce shoppers prefer other devices like their tablets and laptops. Mobile phones are more ideal to go shopping on as they are convenient and portable and almost everyone has their phones with them all the time.
39% of users prefer to pay via their mobile phones (Statista). Nowadays, mobile payments are acceptable in so many countries worldwide, making them one of the most popular ways to spend money. China has the highest acceptance rate for paying via phones, with 64% of mobile-paying buyers compared to other payment methods.
Alipay is the biggest platform, not Paypal (Merchant Savvy). When it comes to what eCommerce platforms are the biggest contributors, people may think of PayPal or Visa. Nevertheless, it's Alipay that dominates the mCommerce market with more than 1.2 billion daily active users, followed by WeChat and Apple Pay. The fourth-place belongs to PayPal, with only 305 million users.
By the end of 2023, the value of mobile proximity payments is anticipated to reach 220 billion dollars over America (Statista). More mobile proximity mobile users mean that more transactions will be created, and market analysts estimate the value of this mCommerce type would stand at 220 billion dollars by 2023.
By the end of 2026, the global mobile wallet market size is predicted to be worth $9.35 trillion in value (Global News Wire). Since digital wallets can help any mobile shopper with their shopping needs instantly, it no doubt plays an essential role in the future of mCommerce. As more people see how convenient mobile wallets are, more wallets will be made to meet the demands.
Read more: mCommerce Vs eCommerce
What types of companies should focus on Magento 2 mCommerce?
It's a priority to focus on integrating mCommerce into your business model as well as improve the existing mCommerce services. Developing mobile commerce apps is an important step to any online business, especially those who want to stay up-to-date and remain competitive in the market. If you work in these fields below, you should consider applying a mCommerce platform to your business.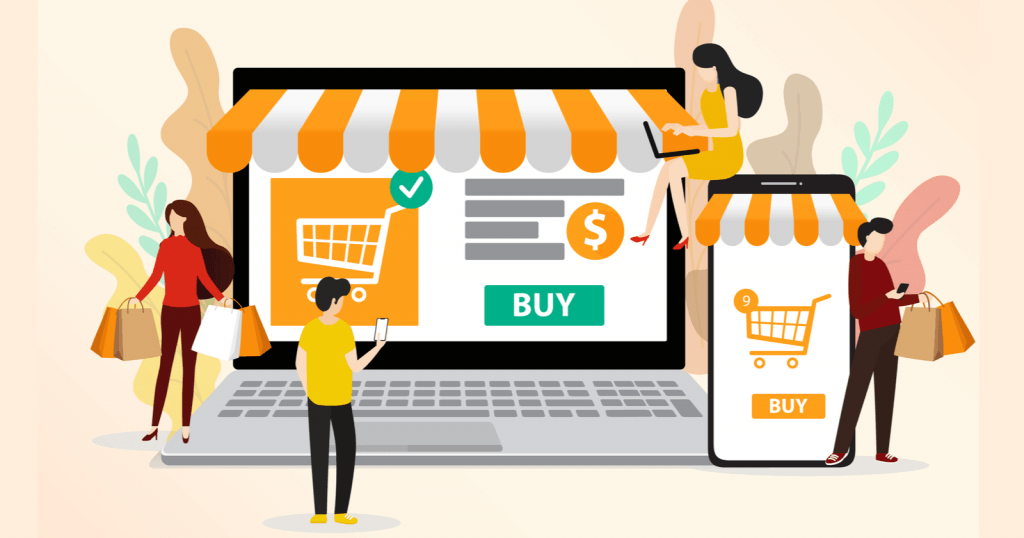 Finance and payments
The fact that paying via mobile phones is gaining more popularity makes mCommerce a significant part of your services and applications. Using an app like Google Pay or Apple Pay allows customers to make payments even without money in their pockets. To attract customers, financial institutions should facilitate the payment process, accessing accounts well as transferring money from mobile apps.
Marketing
There are tons of mCommerce services and applications that help your marketing companies grow brand awareness. For example, try using location-based mobile marketing to reach your customers when they are in your neighborhood. You can also use SMS apps to send visiting customers discount announcements, flash sale notifications, and coupons with the help of mCommerce apps.
Entertainment
We have to admit that nowadays phones are like entrance tickets to anywhere. With an app and wifi connection, you now can unlock your front door or just use it as concert tickets or airline flights, which not only bring customers great convenience but also reduce harmful impacts on the environment.
Plus, many games on mobile apps like Pokemon Go and Harry Potter have significantly changed game players' experiences. Developers working in this field could have more opportunities to boost the company sales by customizing in-app features and advertising products to mobile users.
Healthcare
Healthcare is one of the industries that need mCommerce services and applications the most to run smoothly. For example, US companies like Walgreens and CVS develop customized apps to serve their pharmacy purposes, and through these apps, users can fill the prescription online and make payments later when they pick up or get delivered. Another app like Lemonaid Health provides simple access to prescriptions without having to arrange face-to-face appointments with doctors. Others such as Says and Teledoc use a simple app interface through which patients can meet up with doctors on their mobile phones. This kind of progression helps companies to save costs and patients will also find it easier to get medical treatment. Although these services can only apply to those who have less serious health issues, it does make medical care more accessible to everyone.
Read more: How to build an app
What types of companies should not apply to Magento 2 mCommerce?
While mobile commerce is on the boom across the world, there may be some businesses that do not need an online platform especially if it's a small-scale entrepreneur with a tight budget.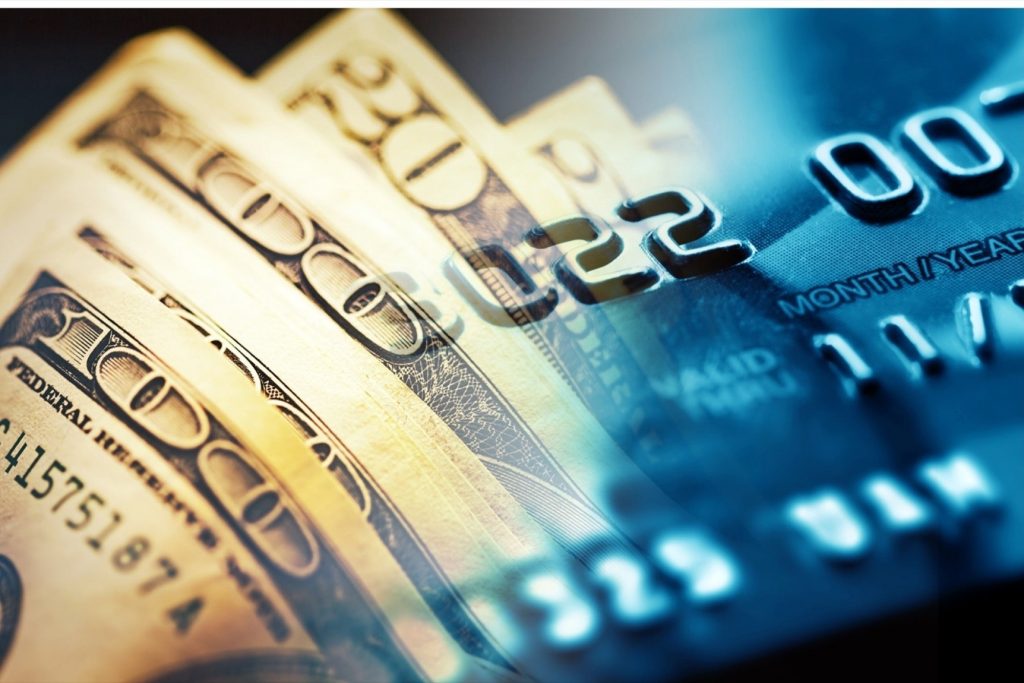 Besides, most small businesses often lack a huge product base and depend on conventional marketing mediums like local ads or word-of-mouth. Therefore, they tend to find it unnecessary to build mobile platforms. But it doesn't mean they should not try to do so in the future and expand their online business. We are living in a world where things never stay the same, so it's better not to miss any chance to succeed. Things may fall through but they should never because we haven't tried. MCommerce can suit businesses of all sizes and types. Since it has dramatically changed the eCommerce world, it should change your online store too. In short, mCommerce is worth giving a shot.
Conclusion
We guess now you all get yourself the answer to whether mCommerce is long-lasting or just a short trend. There's no telling by how much the future of mCommerce would affect your online business during the next few years, but one thing is clear: building a business without one proper mCommerce strategy in mind seems to make it impossible for your company to survive in today's highly competitive market. For those who are still unclear about the Magento 2 mobile commerce trend, visit our blog for more interesting and useful posts.