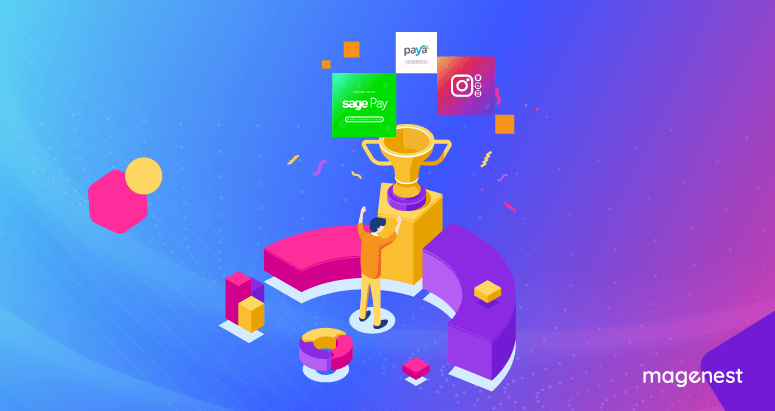 I get it, starting an e-business has never been an easy task, it is even stressful to some certain extent. If you are new to the eCommerce industry, we are here to help.
Below is a useful map that gives you an idea of how to open an eCommerce store and what technical tips you need to overshadow your competitors. On top of that, we will provide store owners the best Magento extensions so that merchants can freely pick the most appropriate ones for their own store.
#1. General Tips
A successful project always starts with a detail-oriented plan.
Indeed, before starting an online website, store owners should jot down a few criteria and make a business strategy.
First of all, let us begin with defining who will be involved in the planning process and what the roles for these people are. A person can be in charge of several roles but you need to clarify who does what field so that the work won't be piled up.
Secondly, equip yourself with a finance foundation, fundamental security, and legal matters. This might come in handy when it comes to executing your plan.
Next, prepare yourself with the project concept before contacting a Magento development company.
Last but not least, choosing a professional to deploy your company website and working with COMMITMENT.
#2. Strategy General Matters
It is always important to:
- Define your Target Audience and Target Market
- Pick out the appropriate version of the Magento platform
- Define your site structure and the products that should be presented in each of the planned instances
- Secure the domain name for your website
- Create the categories tree/structure for each Magento instance and determine what products will be related to them
#3. Products
Ok, now comes the phase you need to define what kinds of products you have and categorize them into one of six sections: simple, virtual, configurable, downloadable, bundle, grouped.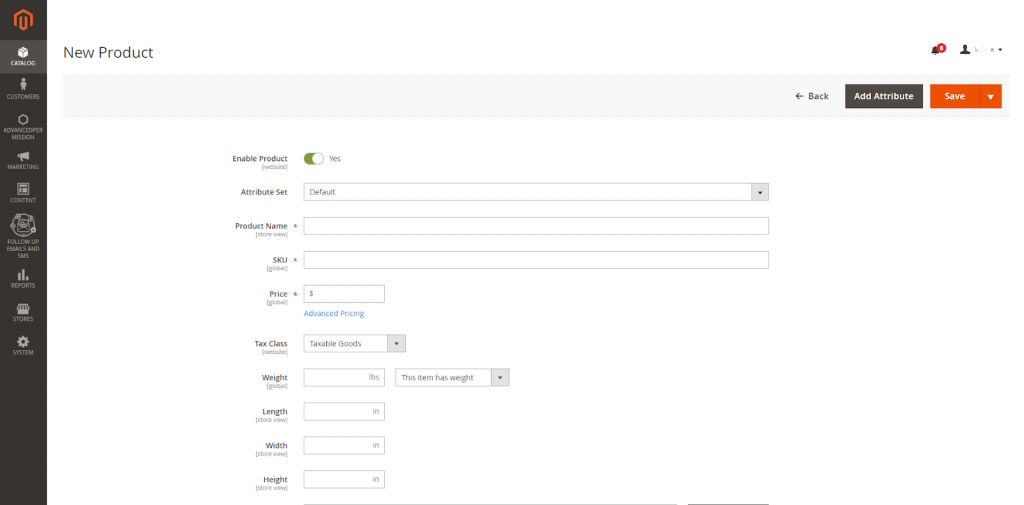 In Magento 2, there is a wide range of extensions that help to optimize the customer experience when they see the products in your store.
RECOMMENDED EXTENSIONS:
● Product Labels
This Magenest Product Labels extension does not only enable your store to boost sales by highlighting products to attract attention but also customizing and setting your stickers easily.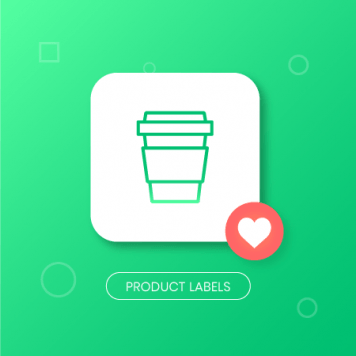 ● Product Image Swap
Magento 2 Product Image Swap allows customers to view another image of your product just by hovering over a product from the Catalog Pages.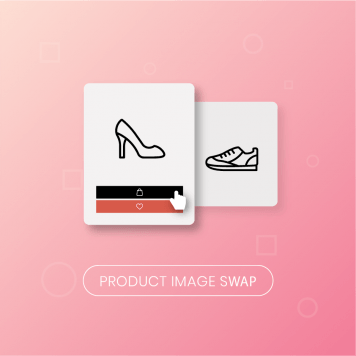 #4. Payments
When it comes to buying things online, payment security has evolved as a major topic of concern for years. If you own an e-commerce business, a huge part of attracting and satisfying your customers will be providing them with a stable, reliable, secure, and smooth online checkout experience.
This is when business owners need a payment method that can assure their customers but, choosing a payment method has never been an easy task.
There are a lot of Magento 2 Payment Gateway extensions that support merchants giving the best experience for their customers such as Opayo (formerly Sage Pay), Paya, Stripe, etc. Each of them has its own perks.
For instance, Stripe has featured a lot of fraud detection such as CVC/AVS verification, 3D security, tokenization, etc. On top of that, Stripe provides advanced security so that both merchants and customers can get the most out of the shopping experience.
RECOMMENDED EXTENSIONS:
Below is some information about two of the best Magento 2 extensions for Payment Gateway:
● Opayo (formerly Sage Pay)
Opayo (Sage Pay) has long been known as a payment gateway with PCI DSS Compliance Level 1. In other words, it helps merchants comply with PCI security standards. On top of that, Magento 2 Opayo (Sage Pay) Extension allows merchants to wire the refund right when a momo is exported.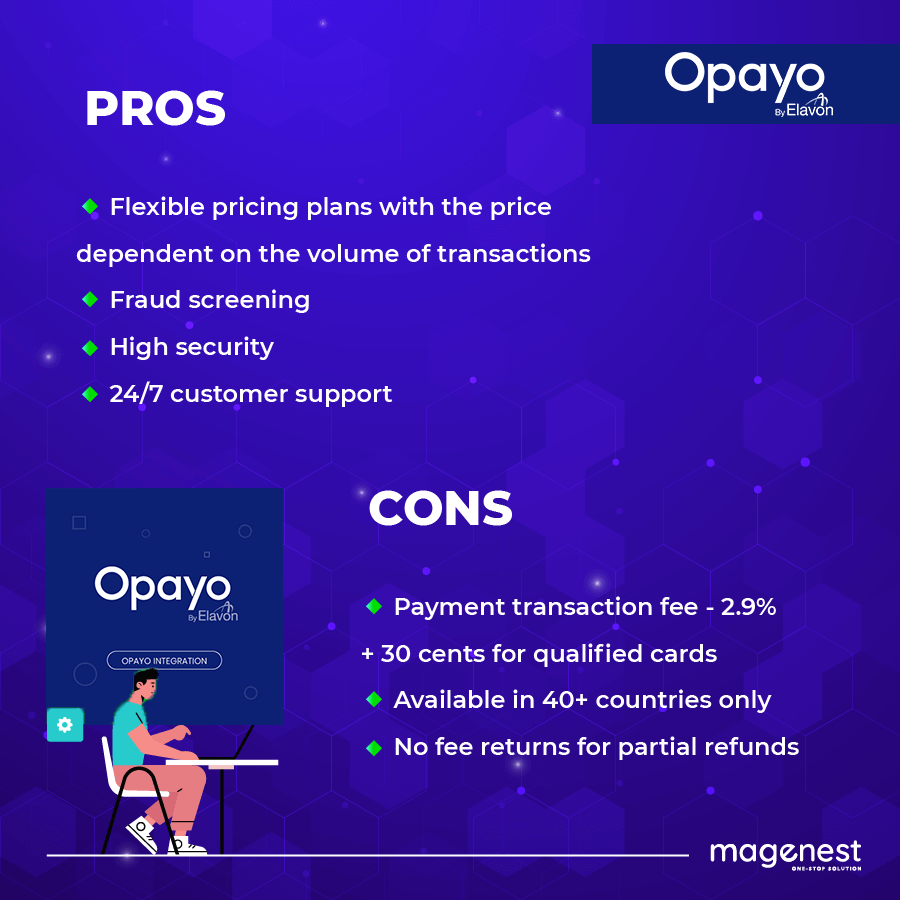 ● Stripe
Magenest Stripe is the best software platform for running an internet business. They handle billions of dollars every year for forward-thinking businesses around the world. It is a powerful tool to help merchants handle online transactions.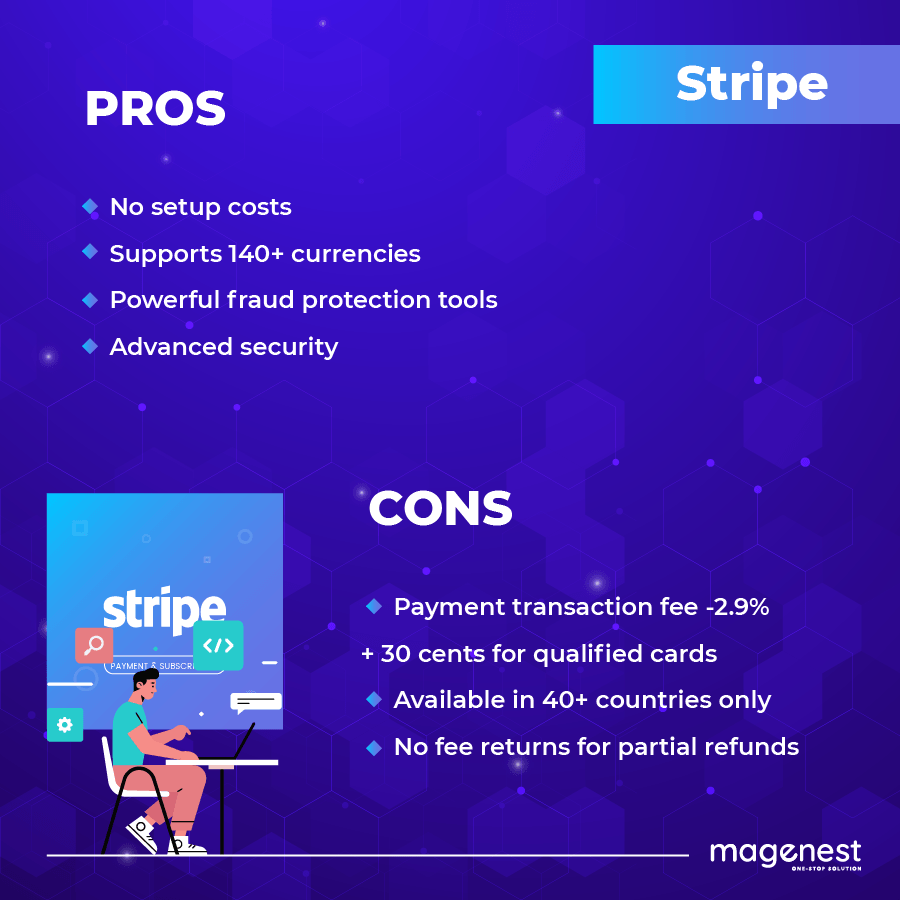 Featured with a lot of fraud detection such as CVC/AVS verification, 3D security, tokenization, etc, Stripe provides advanced security so that both merchants and customers can get the most out of the shopping experience.
#5. Shipping
On Magento admin, store owners can freely choose how to deliver their products when customers purchase on the website. There are a few options here such as Flat rate; Free shipping; Table rates; online rates DHL, UPS, FedEx, USPS; and others.
#6. Design
- With custom design, online store owners should make sure what kinds of browsers that their Magento store should be compatible with. Many merchants usually miss out on this, but this is really important to enhance the customer experience.
SIDE NOTE: You also need a mobile-friendly and mobile-responsive design for your website.
- With a ready design theme: To save designing cost, many stores have bought themes on Theme Forest/ MOJO Marketplace/Rocket Theme then install them on their store.
Whatever ways you choose, you need to make sure that it is appropriate for your store and your products.
RECOMMENDED EXTENSION: Couture Fashion Theme for Magento 2
#7. CMS Pages
CMS (Content Management System) of your Magento 2 Store is used for creating new pages, blocks, and widgets. You can combine those 3 elements to create custom static pages that display parts of your catalog or other users to the customer information.
Now everyone can create content like "Terms and conditions", "Return Policy", "FAQ", etc with Magento 2 at ease.
#8. Blog
After having a website, you need to fill it up with different contents to provide information for your audience. To have a responsive and friendly design, merchants should install a blog extension or integrate Magento with WordPress CMS.
#9. Marketing and promotions
The increasing popularity of the internet has led to the effectiveness of Digital Marketing. Here is the time when you have to set up a Marketing strategy for your store, an effective marketing strategy will boost sales and increase brand awareness.
Magento 2 default features meet up merchant expectation to create simple Marketing strategies: Discounts, coupons, wishlist, up-sells, related products, recommend to a friend, tiered pricing, gift certificates, product comparison, cross-sells, product reviews, and special offers.
RECOMMENDED EXTENSION:
● Instagram Shop
Instagram is constantly changing. From algorithm updates to new best practices, it can be difficult to stay on top of everything that's coming out with this important social media platform. You'll learn how successful businesses are using the platform, and what you need to know to stay ahead in 2023 with our extension Magenest Instagram Shop.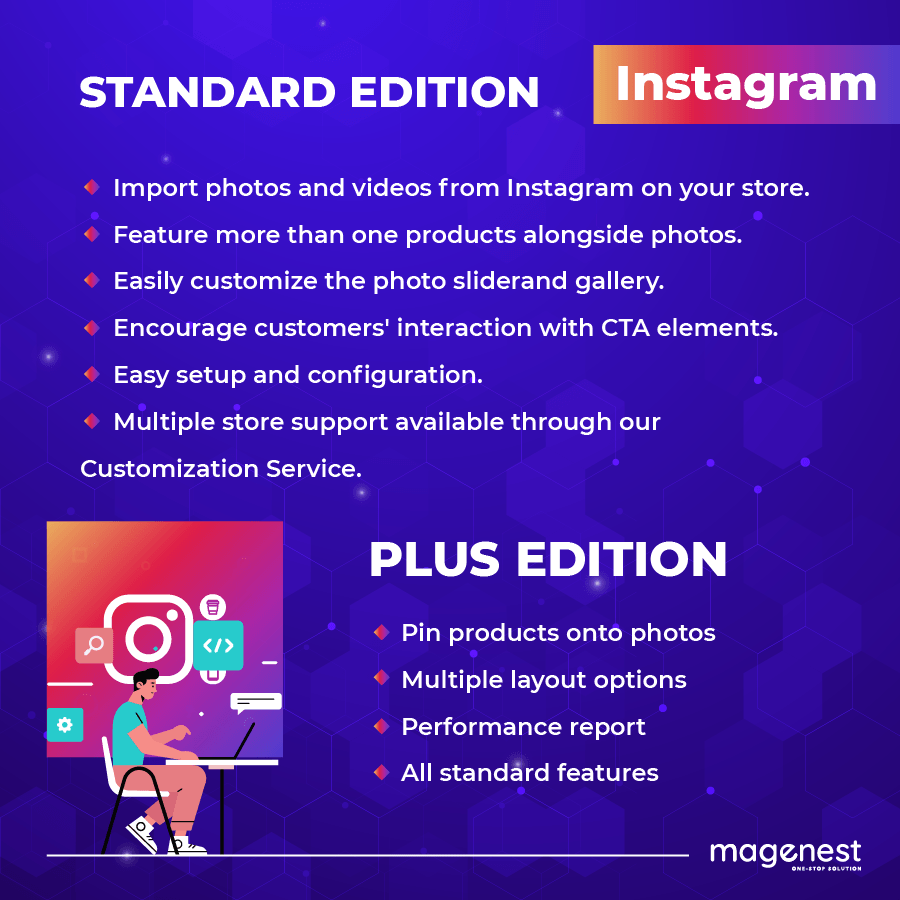 ● Promo Bar
There is something you definitely must know that a lot of big brands are already using this extension to create and add a notification bar to Magento 2 site. I have to say that this is one of the best Magento extensions for your store, with Magenest Promo Bar extension, merchants can use one or multiple slides per notification bar, display the promo bar on any page in your website, get a live preview of what is being edited, etc.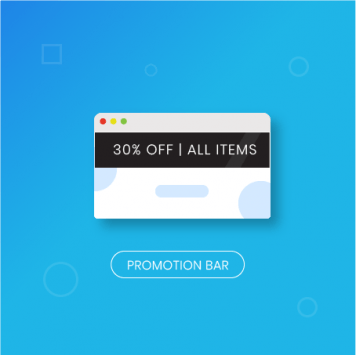 #10. Special features
Besides all the default features, there are some other special features such as ERP, CRM, POS, PMS, and any third-party system.
RECOMMENDED EXTENSION:
● Vtiger CRM
Magenest Vtiger CRM System, an open-source module basing on PHP, Database MySQL, and so on, will help you find and create a high quality of customer service in the competitive marketplace.
Store owners always want to protect their data such as orders, customer information, inventory, after-sales service are on guard and under control. This is the area for Vtiger CRM to support more other helpful plugins for better management.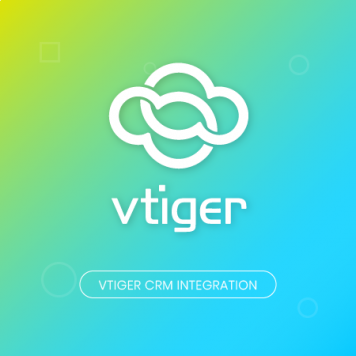 Therefore, it is so great that Vtiger CRM System is included in Magento configuration in your store.
#11. Integrations
After finding the best extensions to your store, you can hire a tech team to do the integration and customization. It is always much better to have professional help or at least advice.
Speaking about integration, after installing and configuring successfully. Merchants can sync data such as blogs, orders from Magento to the third extensions.
Regarding Customization, many store owners have trouble with this part so plenty of tech agencies like Magenest executes a service including consulting, drawing tech map, support customers before and after go-live and maintenance afterward.
#12. Hosting
In this phase, there are two things you need to consider. First of all, you need to select the security options of your website. Secondly, Selecting the hosting for your Magento online store.
In general,
If you're already doing a Magento eCommerce site, it's likely that you're at least reaching some extensions to power up your business. On the contrary, if you are looking for a business strategy to start an eCommerce site, this blog might be useful for you.
But remember, it is always much better to have professional help. You can find a tech company to do integration and customization for your store. At Magenest, we deliver the best service to help merchants to create the unique customer experience. Want to know more about our service? Let's check it out!
Hopefully, this blog has provided you several useful information about how to start doing an eCommerce site and some of the best Magento Extensions.
Check out our store to see more of the best Magento extensions.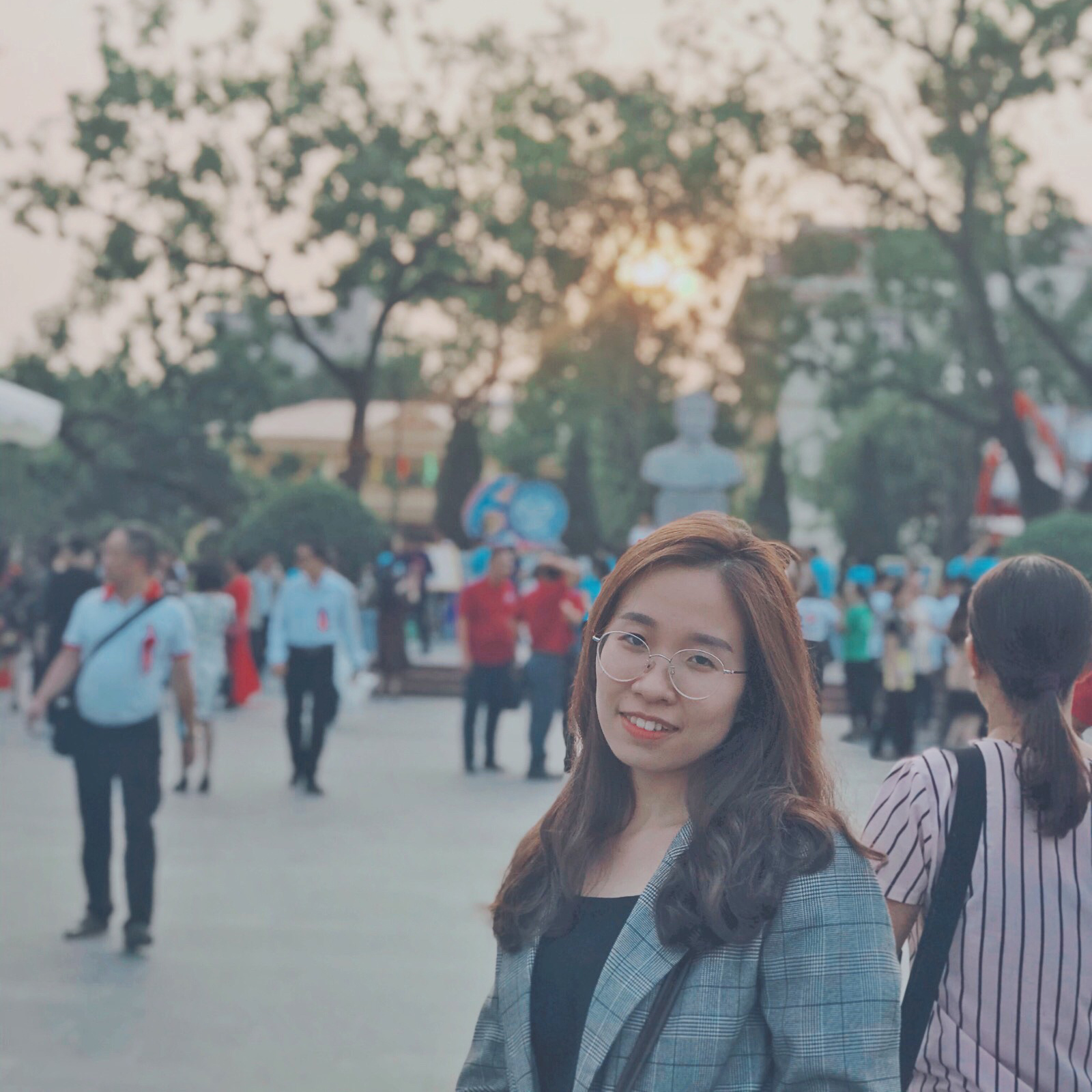 Marketing Executive | Content Manager