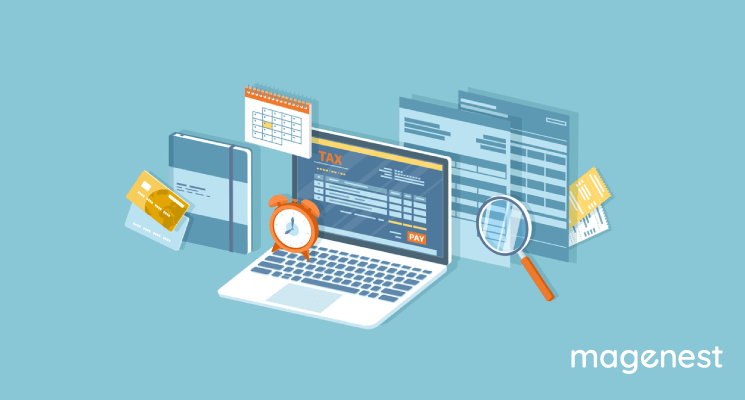 Operating an eCommerce store can be overloaded especially with disordered accounting systems. For the time being, nearly all eCommerce brands now require online accounting software that helps in controlling numerous accounts with several stock/inventory details.
If your store is set up on Magento, it gives you the privilege of access to multiple accounting extensions that can be customized to your demands.
Here are some of the superior Magento accounting software extensions to help you ease and efficiently manage your accounting administration.
#1 Magento Accounting Extension - QuickBooks Desktop Integration by Magenest
Magento 2 Quickbooks Desktop Integration is a compelling extension that assists retailers to synchronize error-free data from their Magento 2 store to QuickBooks Desktop automatically. Merchants can transfer endless online transaction data in a flash.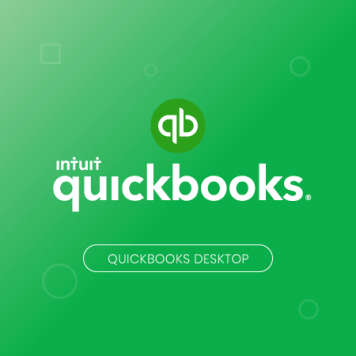 One of the most reliable accounting software for SMBs is Quickbooks Desktop. This software retains your financial statements and books accurately and up-to-date.
The pain point is that you need to export hundreds or even thousands of online transactions from Magento store and import them in the Quickbooks by hand, frequently.
That will waste you too much time, money and some unexpected manual errors that may also occur.
So that, this Magenest Magento 2 extension for Quickbooks Desktop is the best choice for your business.
Highlight features:
Synchronize sales invoices, sales orders, and credit memos with payment methods, taxes, shipping charges, discounts, refunds from Magento 2 to Quickbooks.

Synchronize partial invoices and incomplete credit memos.

Synchronize guest orders, customer data, product data, and even stock value from QuickBooks Desktop to Magento 2.

Support QuickBooks Desktop Premier, Pro, and Enterprise up to 202

3
Are you still confusing? Check out our Quickbooks FAQ!
Compatibility: CE, EE 2.2.1x, 2.3.x, 2.4.x
Prices: $419.00
#2 Magento Accounting Extension - QuickBook by Commerceshop
Magento 2 Quickbooks is a worthy business accounting software with the ability to save time on accountancy and paperwork. It's a budget-friendly tool that helps you plan your balance sheets, profit and loss statement, or cash flow statement in the format suggested by the U.S. Small Business Administration.
It supports you to efficiently manage your enterprise finances and create valuable business reports to make decisions.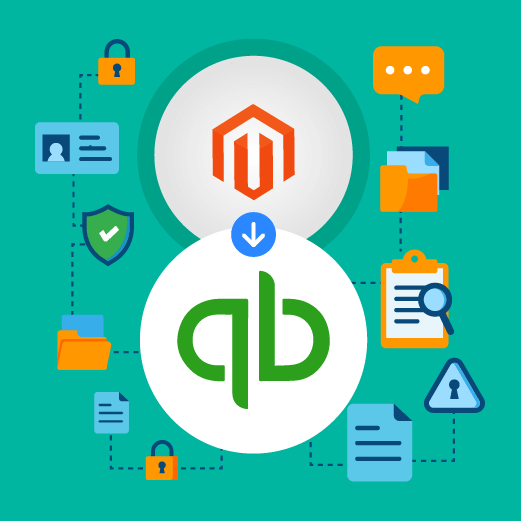 Highlight features
Synchronize all financial data from Magento 2 to QuickBooks Desktop to precisely determine your revenue.

Automatically sync your customer data & product data, along with orders, invoices with taxes, shipping fees, discounts, and payment methods

Map tax charges of Magento 2 orders to QuickBooks Online
Compatibility: CE 2.2.x-2.3.x EE 2.2.x-2.3.x
Price: $199.00
#3 Magento Accounting Extension - QuickBooks Online Integration by Magenest
This robust extension helps vendors develop better financial administration by automatically updating every data from Magento to Quickbooks in real-time. The amount of time you spend on tracking transaction data, adjusting errors, and manually recording data now is solved by Magento Quickbooks Online Integration.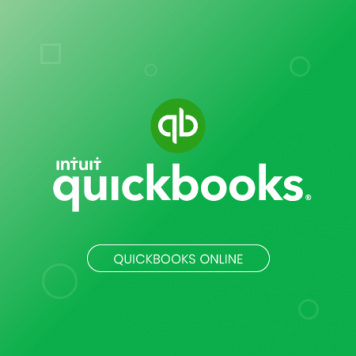 Highlight features:
Updated data changes promptly and automatically to QuickBooks Online

Synchronize customer & products data from Magento 2 to QuickBooks Online (Stock sync only Available on QBO Plus)

Synchronize all sales invoices, orders, and credit memos as well as tax rate from Magento to QuickBooks

Draft payment methods to deposit accounts

Combine various sales channels to a single account

Debug mode to control all sensitive data.
Compatibility: CE, EE 2.1.x, 2.2.x, 2.3.x, 2.4.x
Prices: $319.00
#4 Magento Accounting Extension - Xero Integration
Via Magento 2 Xero Integration, you can synchronize every Magento data to your Xero Account. All data from customers to sales purchases will be updated to Xero helping managers have seamless financial accounting.
Vendors operating Omni channels need to make sure everything is in sequence. And to keep track of business, managers must obtain a better understanding of their financial management. Magento 2 Xero integration supports vendors to track payments and financial data easily.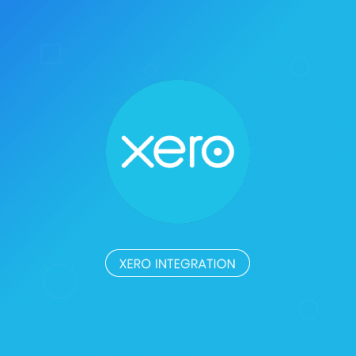 Highlight features:
Synchronize products, customers' data credit memos, orders, and invoices from Magento 2 to Xero invoices.

Select synchronization options: Automatically or between intervals (set time).

Mapping tax & payment.

Set time for automated data synchronization.

Synchronize two ways between Xero and Magento.

Support multiple website setup.

Display filtered syncing report and syncing status for all items.

Data can be exported into the file CSV/ XML.
Compatibility: CE, EE 2.2.x, 2.3.x, 2.4.x
Prices: $399.00
#5 Magento Accounting Extension - Quickbooks Online Integration by Mageplaza
Magento 2 Quickbooks Online extension synchronizes automatically and updates every accounting data such as shoppers' information, product details, orders, payments, invoices registration, etc. from Magento 2 store to the Quickbooks platform.
Synchronize invoices/orders/credit memos to Quickbooks

Synchronize product/customer data and payment methods automatically to Quickbooks

Add to Quickbooks queue by conditions.

Synchronize data by object number and schedules.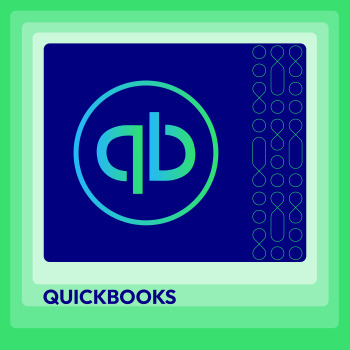 Compatibility: Contact for details
Prices: $249.00
#6 Magento Accounting Extension - Xero License Purchase by Fooman
Tired of wasting time and causing mistakes in manually updating your records in Magento Xero integration? Fooman Connect: Xero is a Magento-Xero combination that saves you valuable time.
With this extension, you can speedily and simply link your Magento store with Xero to export all Magento data to Xero Magento 2. This computerized process would help you overcome the number of mistakes and enhance the accuracy of your data.

As a result, you would have full visibility and administration to avoid a considerable amount of wasting time.
Highlight features:
Automatically consign Magento customer data, orders, and credit notes to

Xero Magento 2

Take the hassle out of managing your store accounts: Improve the correctness of your data in Xero and erase mistakes from human error

Determine which order status will trigger the exportation

Automatically match the invoices to each customer records in

Magento Xero

Record Sales and reflect Magento tax setting
Compatibility: 2.0.x, 2.1.x, 2.2.x, 2.3x, 2.4.x
Prices: $21.76
#7 Magento Accounting Extension - Quickbooks Connector by Webkul
Managing this Magento 2 Quickbooks Desktop Integration will help you generate sales receipt of your store orders on the QuickBooks, both automatically and manually.
All information related to the orders such as customer details (name, phone, email address, ordered items, billing address,...) is synchronized by your QuickBooks account.
Highlight features:
A new order is automatically created on Quickbook instantly when it is put in a store.

Sync guest customer orders from Magento 2 to Quickbooks

Export Order Information: It will sync customer name, email, billing address, order date, product name, quantity, rate, and amount.

Display discount and Tax amount in the sale receipt.
Compatibility: Magento, 2.0.x , 2.1.x, 2.2.x, 2.3.x, 2.4.x
Price: $299.00
#8 Magento Accounting Extension - QuickBooks Desktop Connector by Webkul
With the assistance of Magento 2 Quickbooks Desktop Integration Connector, you can unite your Magento 2 web store with the QuickBooks Desktop platform. Magento 2 QuickBooks Desktop Connector enables you to synchronize customers, products, orders, and invoices data from Magento to QuickBooks Desktop.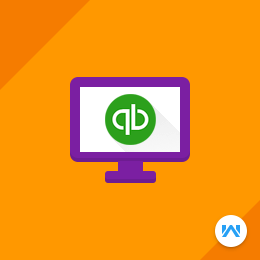 Highlight features:
Admins can synchronize their website orders & invoice, tax rates, and also other custom options in the sales order receipt to the QuickBooks Desktop.

Synchronize the tax settings and payment methods used in settling the order and synced with the sales receipt.

Magento Order ID will be added in MEMO of QuickBooks Order

Now the customers are recorded by their name instead of email, with further details like addresses and types.

Admin can export Magento Orders following the date range.
#9 Magento Accounting Extension - Quickbook Online by Powersync
QuickBooks Online by Powersync is a cloud accounting software for small and medium enterprises (SMEs).
It enables various devices (computer, iPad, or even mobile phone) to track and report your revenue and expenses, invoice your customers, handle payroll, manage and pay bills by automatically synchronizing Magento store data with QuickBooks Online.
Installing this connector can eliminate redundant data and reduce operational costs when managing your books. Also, you can improve the quality of your financial statements without having to rely on your workers to manually update customers and sales information into Magento Quickbooks enterprise integration.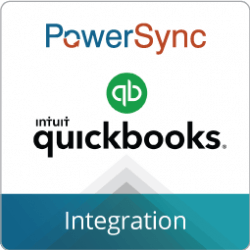 Highlight features:
An easy setup enabling you to connect to a Quickbooks Online Production and QuickBooks Online Sandbox account.

Synchronization of customer details and catalog (including product images) is automated

Flexible mechanism to provide sales tax tracking and reporting for complex agencies

Under various accounts in QuickBooks

Payment, while recording revenue, method configuration capabilities offer the greatest flexibility.

Built-in support for Cash and Accrual accounting plans

Adds data normalization (duplicate prevention mechanism)

Supports on-demand and real-time synchronization

OpenSource code to enable customizations to match any custom business process

Built with scale in mind (supports enterprise data synchronization volumes)
Compatibility:
Open Source (CE): 2.1, 2.2, 2.3

Commerce on-prem (EE): 2.1, 2.2, 2.3

Commerce on Cloud (ECE): 2.3
Prices: $599.00
#10 Magento Accounting Extension - Quickbooks Integration by Cedcommerce
QuickBooks Magento Quickbooks Integration by Cedcommerce is a powerful tool that helps you automatically synchronize all accounting information like customer's information, products (items in QuickBooks Online), invoices, Taxes, product quantity, and other accounting data from Magento from your Magento 2 store to your QuickBooks Online.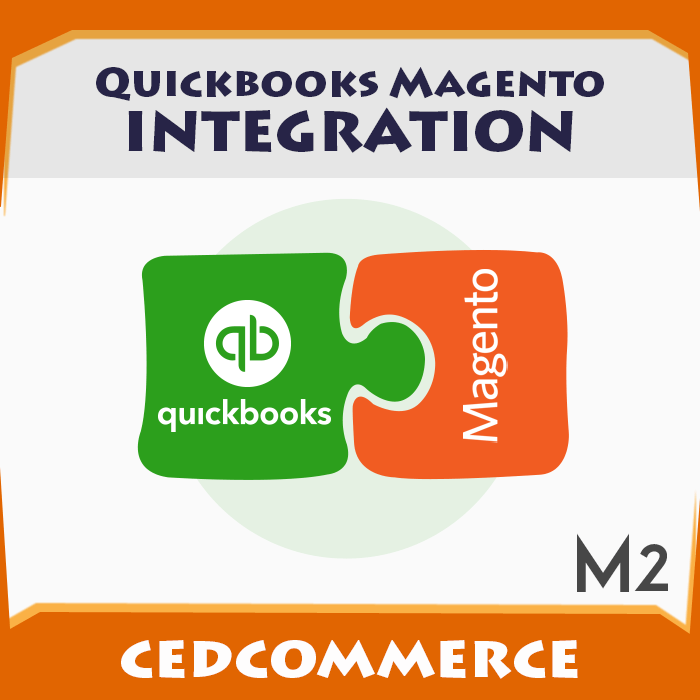 Highlight features:
This extension supports one-way synchronization from the Magento 2 store to QuickBooks only.

Automatic synchronization of product inventor, price, and invoices from Magento 2 to QuickBooks.

Cron job automates the process to upload all data Magento 2 Stores to QuickBooks
Compatibility: Magento 2.2.x, 2.3.x
Prices: $249.0
Final thought
Above are the 10 best Magento 2 Accounting extensions 2023 derived from numbers of the Magento accounting software in the market.
To choose the most suitable extension for your eCommerce store, you can take into consideration some tips to choose eCommerce accounting software.
With these preferred Magento accounting extensions, we hope you can choose the suitable one to help eCommerce store owners manage efficiently your store's finance and ease the process of account recordings.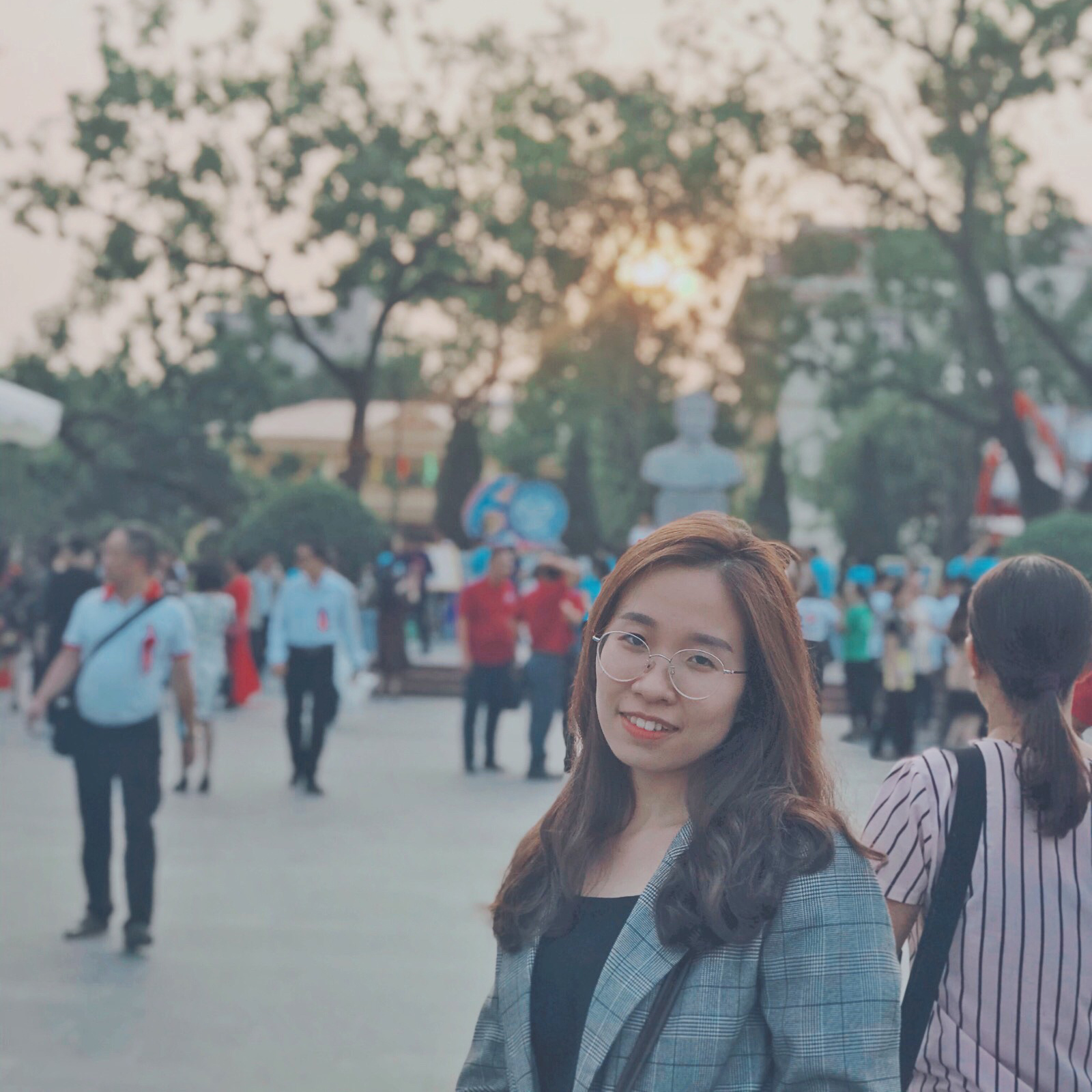 Marketing Executive | Content Manager