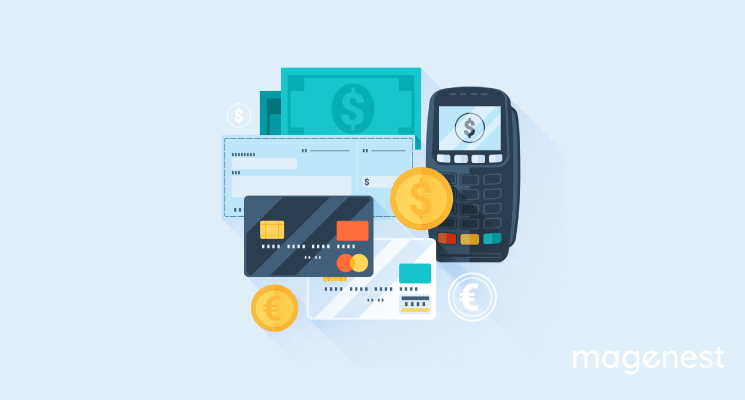 With consumerism and capitalism steadily rising every day, it is only natural that payment methods would also be on the rise. But what are payment methods, exactly? What are the pros and cons? Which one should you use for your business?
Let's dive in and find out!
1. What are payment methods?
Payment methods are the number of ways that a business can collect payments from the customers, including but not limited to credit cards, digital wallets, internet banking, offline payment, and even cash.
And under your payment methods, you have even smaller selections of "minor payment methods". For example, credit cards have minor payment methods such as Visa or MasterCard, and online payment tools have very popular options, such as PayPal or Stripe. That is why there are more than 200 alternative payment methods worldwide. With that many payment methods, which ones should you offer your customers when they come to your checkout page? What are payment methods' advantages and disadvantages?
Before trying to answer those questions, first, we need to go around and check out the basis of the payment methods. They seem a lot and sure can be confusing, but no worries! We'll figure it out in no time.
2. Types of payment methods
Cards
Debit Card
Debit cards are one of the most popular payment methods in the world. A debit card is a card that is linked directly to your bank account. When you make a transaction using a debit card, the money is immediately transferred directly from your bank account to pay for the transaction. The card withdraws funds straight from your account.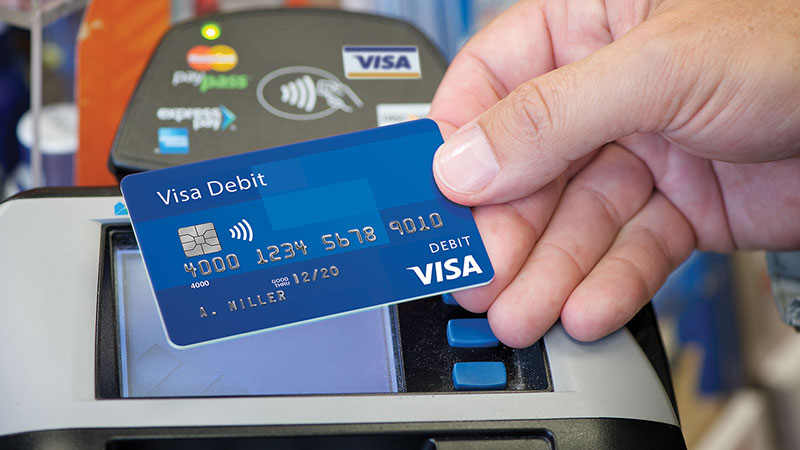 You can have a virtual debit card - which means you do not own a physical card, but your primary account number is assigned exclusively for use on the Internet.
Debit cards usually doubled as an ATM card also, allowing customers to enable instant withdrawal of cash.
Debit cards are amongst the most thriving payment methods in many countries - especially Western Europe and America. This payment method has completely surpassed cheques, and in some places, largely replaced cash transactions. However, the development of this type of card varies greatly between countries, therefore debit cards can be somewhat country-specific and are often not available for international use.
Research shows people typically spend more on impulse with plastic, as they're less restricted. Therefore, of course, businesses will love having debit cards as one of their preferred payment methods.
Credit card
A credit card is a card that allows you to pay for products and/or services based on your accrued debt - meaning the card issuer will pay for your purchase, but you have to slowly pay back the amount plus interest rate for the card issuer.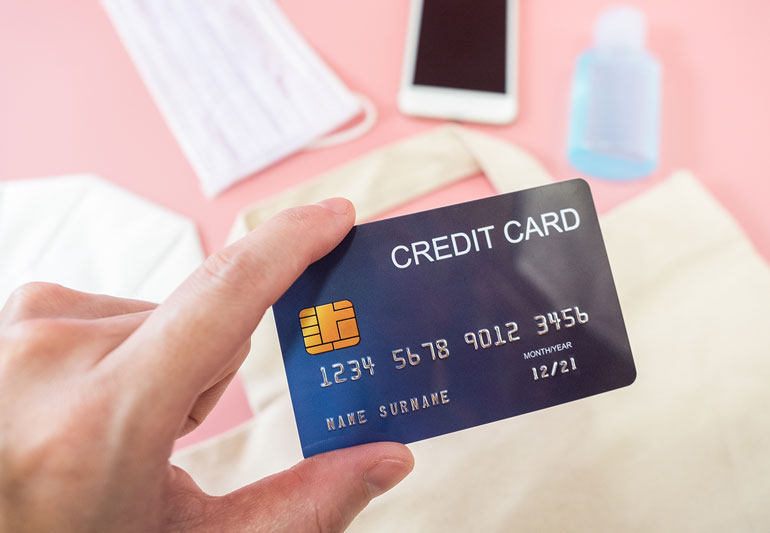 When you get your credit card, you will be given a credit limit, which is how much you are allowed to spend. If you use credit cards, it means you are agreeing to pay back the balance plus interest. The credit issuers charge interest on the unpaid balance if you have not paid your bill in full by the end of the cycle and they often charge more in interest than with other types of debt. You must pay a defined minimum portion of the amount owed by a due date, or else you must pay a penalty.
This type of payment method is often used to pay for something with high values when you don't have a bunch of money sitting around. Many businesses rely on credit card payments, but if you are a customer, I would advise being very careful when deciding to buy something expensive with credit cards - the debts stack up faster than you think.
Prepaid Card
Imagine a gun. You load it with bullets, shoot it, and then reload the bullets.
Except the gun is a card, and bullets are money.
Are you with me so far?
Prepaid cards are reloadable and can be also called reloadable debit cards. You put a certain amount of money in it, spend it, and then put in more. It's just like a small plastic wallet, to be honest.
Not many people use prepaid cards. The main market for these payment methods is "unbanked" people - people who do not use banks or credit unions for their financial transactions.
Even though they are not that popular, prepaid cards come with some benefits. Having a prepaid card is safer than carrying cash around, and since they are accepted by merchants that accept MasterCard or Visa, prepaid cards have worldwide functionality. You also don't need to worry about paying a credit card bill or going into debt, and anyone over the age of 18 can easily apply and be accepted.
Cash
COD
No matter what, cash is still the most frequently used of all the payment methods. Cash is commonly used for everyday purchases - like a chocolate bar or a can of coke.
Most customers expect you to accept cash - and you should. It's easy and straightforward, and you won't have to pay any fees to accept cash.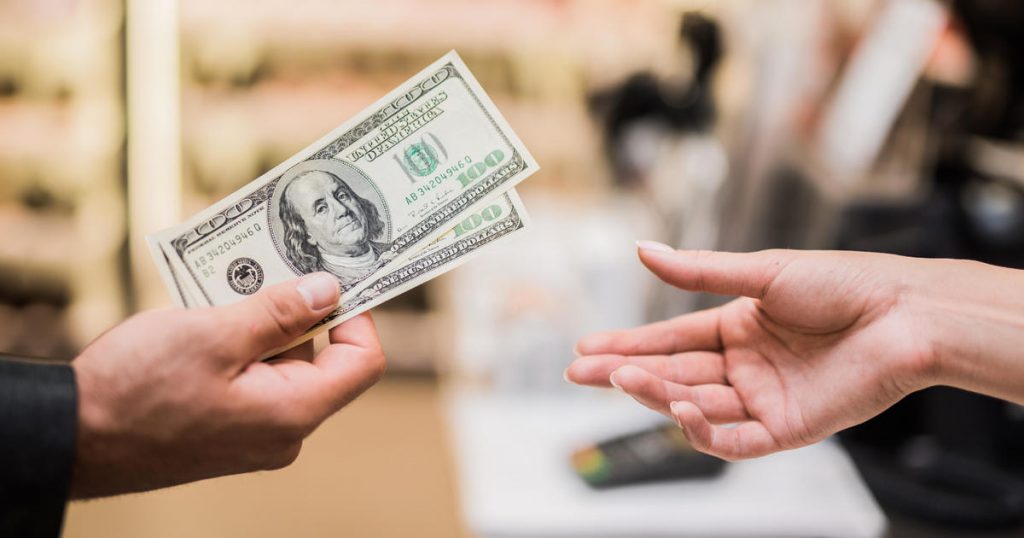 If you are an online business, you can accept cash too. Ever heard of COD - Cash On Delivery? COD is a payment method that allows the customer to pay for their goods by cash in person when the product is delivered. COD is popular in countries where card payments and online banking are not that popular, such as developing countries.
The main benefit of this payment method for your customers is the guarantee that they will receive the goods they paid for, and not risk losing or wasting any of their money. Plus, customers don't have to give their financial details to make an online purchase – something a lot of shoppers prefer to prevent risks of online fraud.
Cheque
I have to put it here, but let's be real, we all know cheque is a dying payment method. Cheques are just a bunch of paper saying you can withdraw this much from this person's account. The thing is though, you can never know if that person actually has enough in their account, and if they don't, you won't receive payment. That is like, the worst trade deal in the history of trade deals.
Banking
So another one of the payment methods is of course - internet banking or online banking. Now, some countries are more supportive of internet banking than others. For example, in Vietnam, it takes less than a minute for your money to be transferred without any third-party intervention, even between different banks. You only need the bank name and account numbers or card numbers - it's that easy. However, in other countries, such as the United States, the bank transfer is not that quick. You often have to rely on wire transfers or another app linked to your bank, or a third-party payment gateway like PayPal or Venmo.
Online Payment Methods
Online payment methods, or payment gateways, are the eCommerce services that process payment and transaction information for websites. They are often the favorites of customers and businesses alike because they make the checkout process fast and easy; and provide encryption to keep the customer's information secure.
What are payment methods and online gateways that are popular in eCommerce?
Apple Pay
There are one billion active iPhones - Tim Cook, CEO of Apple announced. That's enough to give you information on how large the Apple ecosystem is, and that means of course Apple Pay is popular.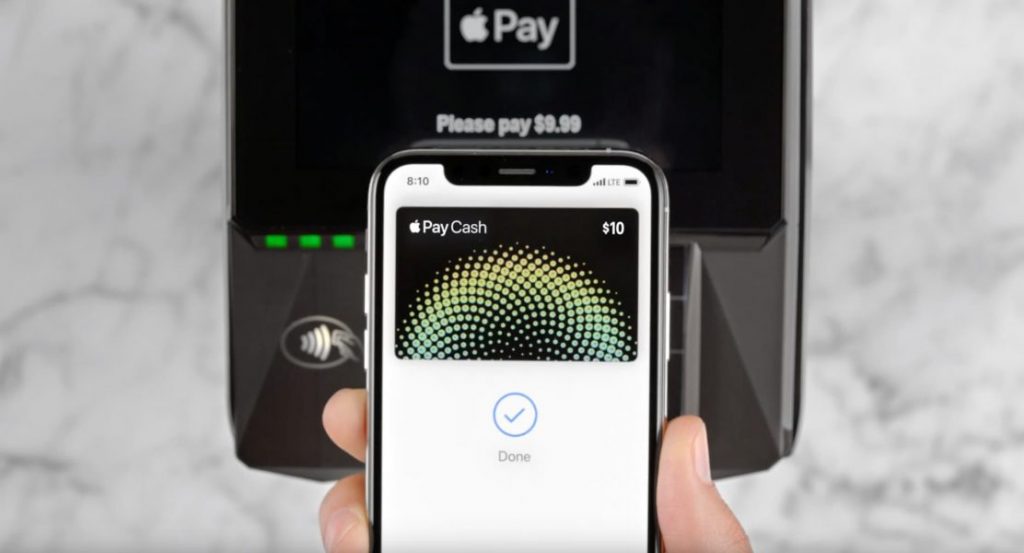 Apple Pay works as a mobile wallet, and it offers a one-click payment option on websites that accept it. For mobile users, users can even check out with Apple Pay by using their touch identification - and lately, their Face ID. Things cannot possibly be easier than that.
Amazon Pay
Amazon payment methods are actually used quite a lot outside of the Amazon website. Most likely the majority of your customers will have Amazon accounts already. Adding Amazon Pay to your store can make it easier for Amazon customers to shop in your store.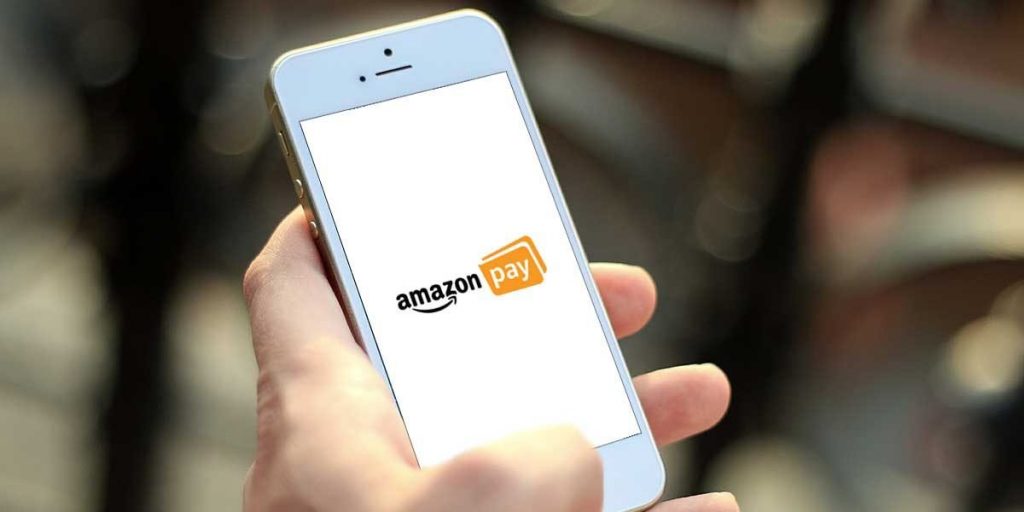 Plus, Amazon Pay is a payment option that has already been proven fraud protection. Amazon payment methods work quite well across platforms and mobile devices, so your customers can have a seamless and easy shopping experience.
Google Pay
What are payment methods that can compete with Amazon's, you ask? Google. It's one hundred percent Google.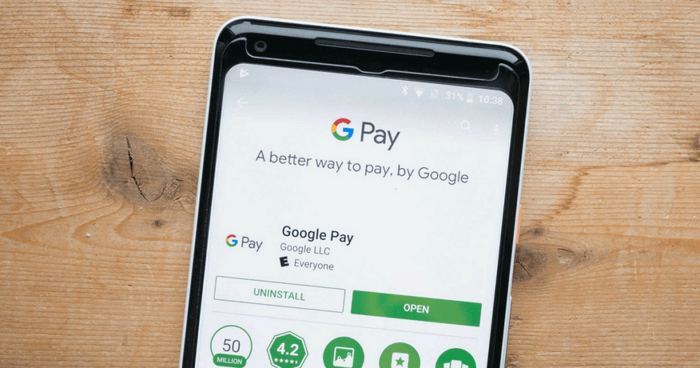 Google payment methods, the newly developed Google Pay, is quite a good option for your business. Google payment methods already have the card information of hundreds of millions of people saved to their Google accounts, and thus using Google Pay makes it so much more convenient for a lot of people.
PayPal
Of course, you have heard of PayPal - it's only the most popular online payment gateway in the world and the most familiar of all the payment options. PayPal has 254 million users and is currently used by over 17 million businesses. Customers who choose PayPal to check out convert at 82% higher rates compared to other payment methods.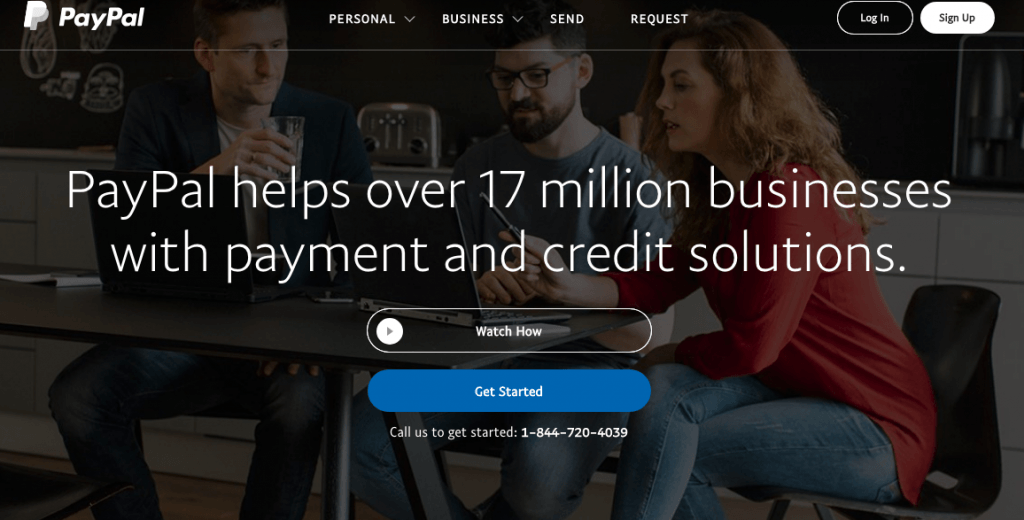 PayPal works almost everywhere. Almost every international online shop accepts PayPal, and every website has PayPal integrated into its Payment page. You can check out our PayPal-based Subscription and Recurring Payments to make your check-out page easier to navigate for your customers.
Stripe
Stripe payment methods is the second biggest payment gateway in the world - just behind PayPal - and supports more than a hundred thousand businesses all over the world. The thing that makes Stripe payment methods stand out is that it accepts a wide variety of currencies and card types, even other types of payments including but not limited to Bitcoin.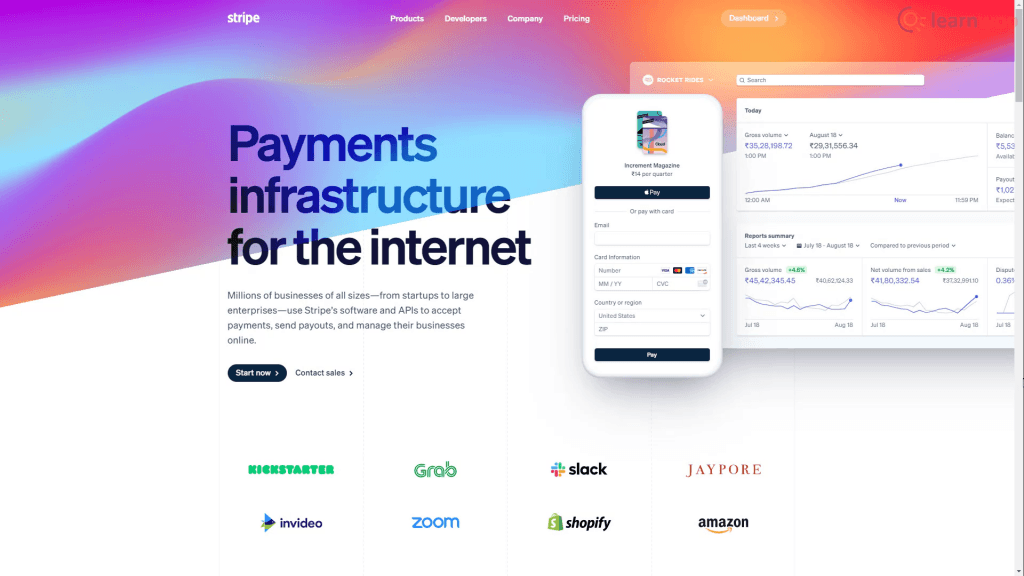 Businesses of all shapes and sizes and from around the world use Stripe to accept multiple payment methods and make international transactions easier. Stripe payment methods offer you seamless integration options for all business models, simple payment methods set up, and expanded payment method capabilities.
With all those features from Stripe, why not check out our Stripe Payment Gateway and Stripe Payment and Subscription extensions?
Other Online Payment Methods
Mentioned above are some of the most popular online payment methods for businesses to consider - but they are not all. In order to know which payment methods to be integrated into your website, you should know which payment methods do your targeted customer likes to use
Conclusion
It sucks to have customers go through all the steps just to abandon their carts because they cannot find their preferred payment methods. I know - I have abandoned more carts than you can count. (Mostly because I'm broke, but that's irrelevant). Ultimately, picking an optimal set of payment methods will make sure that your customers feel comfortable and can pay you in the easiest way for them - which will guarantee you more profits.