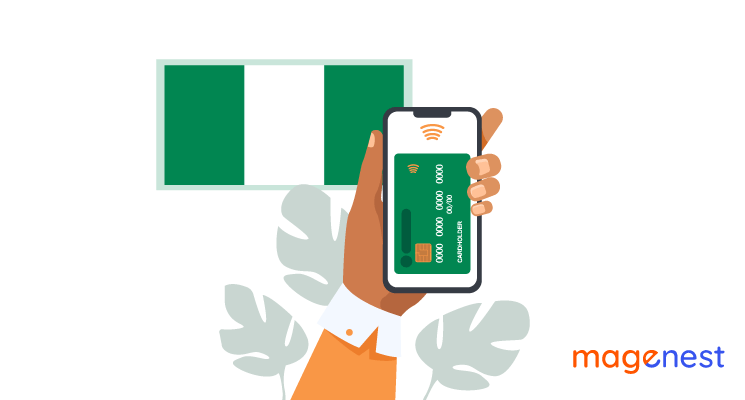 We can see that with the fast pace at which the eCommerce business is trending in Nigeria, it means that there may be no longer much room for traditional bricks and mortar stores.
Every business today is moving towards online because it's the best way to sell products and earn profit quickly. Another advantage of doing so is that store owners can sell almost anything on the Internet without needing any infrastructure or a location for a physical store. All they have to do is just creating a website for their business and finding a good payment gateway provider to help integrate a modern payment system to their store so that they can receive payments online.
This way of making transactions is very convenient for both sellers and buyers since customers can pay money while they are on the go and store owners can, in turn, receive payments while sleeping.
If you are not sure about what payment gateway to choose for your business in Nigeria and this article is made for you. We will help you find out the best payment gateway in Nigeria to help grow your eCommerce company and generate more revenue.
But first, let's spend a few minutes with us to find out what exactly is a payment gate and what features one provider should have to be considered the best payment gateway in Nigeria.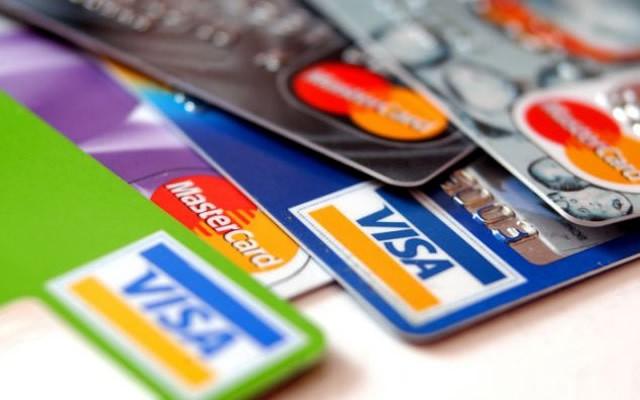 Definition of a Payment Gateway
To put it simply, a payment gateway is software that enables your eCommerce website to receive online transactions from customers when they choose to pay you via credit cards. Actually, payment gateways are not limited to credit cards but also include eChecks and even cryptocurrencies such as Ethereum, Bitcoin, etc. They all can be well processed by a good payment gateway - the best payment gateway for international transactions in the world nowadays.
A payment gateway not only can process a payment that a customer makes using his or her ATM credit or debit cards but also help protect the customer's details from being stolen and used for bad purposes by Internet hackers.
To choose the best payment gateway in Nigeria, there are some important features listed below you should not overlook.
Read more: Top 5 Best Payment Gateway For Small Business
Some features you should know to find the best payment gateway in Nigeria
Network Security
While you are looking for a perfect gateway payment in Nigeria, a secure network is very important to look at. You must try your best to give your customers a feeling that they can trust your payment gateway system and that their financial information will remain secure on your website while purchasing your products or services.
For this crucial step, you may want to read about PCI compliance in any payment gateway you are considering for accepting payment online.
Customer experience
Apart from the secure payments, the payment process should be made smooth and easy for your clients.
If the whole process is too long and complicated, it's more likely that your customer will abandon the payment and explore other websites instead of staying at your website.
You should go for popular payment gateways that provide mobile optimization options because it's one of the most important parts of the customers' experiences. Your customers would love it if they can easily checkout on the website using their smartphones.
International Payments
The internet is something global today and it's imperative for any business to offer international payments across all borders. Make sure your customers coming from all parts of the world can buy your products or services from your online stores.
Look for payment gateways that accept international transactions, don't limit yourself to those which only allow you to receive payments in Nigeria only.
Transaction Fee
When it comes to the transaction fee, each payment gateway in Nigeria will differ, making it necessary for you to do your research well before jumping on one. Remember that the fee could add up if any transactions are conducted on your website.
Explore more: 8 Must-know Criteria When Choosing Magento 2 Payment Gateway
Top 10 Best payment gateways in Nigeria
Here will be the list of the top payment gateways in Nigeria to help you successfully run your business.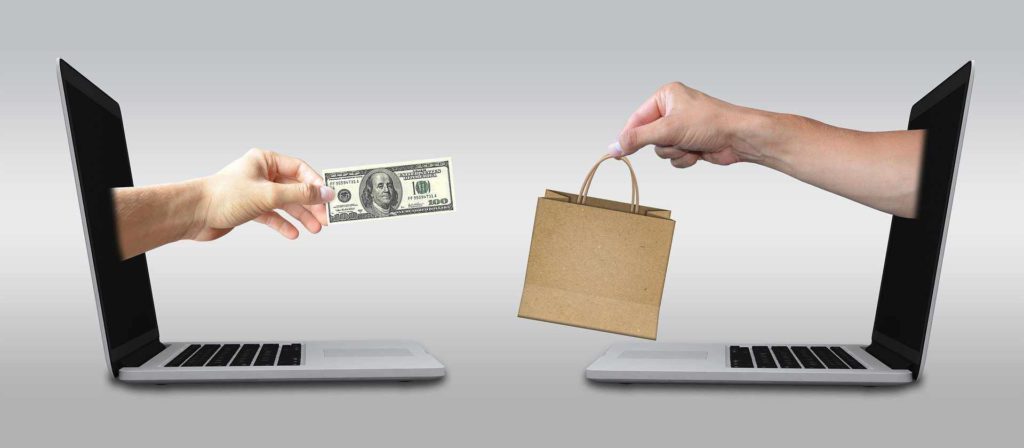 #1 Paystack
The first recommendation for the best payment gateway in Nigeria is Paystack.
It can be said that Paystack is the most sophisticated, if not the best one over different countries in Africa in terms of receiving payment online. Paystack allows both small merchants and large businesses to receive payment via credit, debit cards, and other channels.
What may strike you about Paystack is that you don't need to own a website to get paid as this gateway allows businesses to get their money through their payment pages (for example Facebook) or through invoices. All payments created on your website will be remitted on the next day except weekends and public holidays.
Moreover, Paystack can process international payments and they usually charge 1.5% for local cards and 3.9% for foreign payments.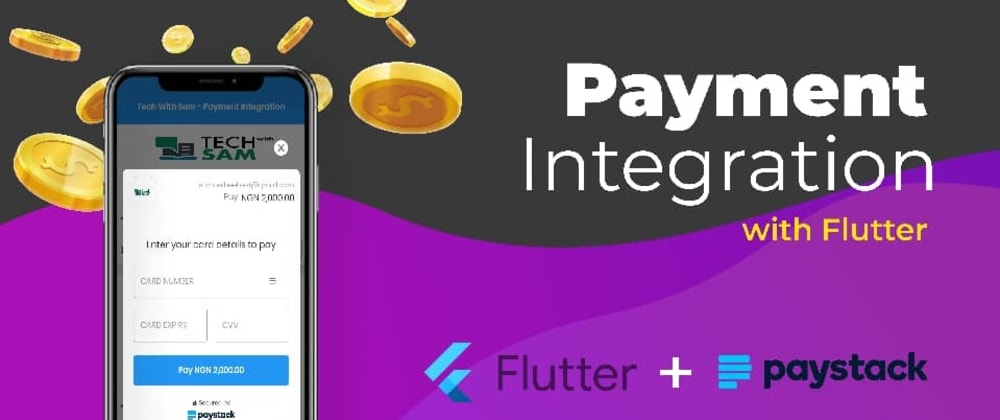 #2 Stripe
Another big name we want to recommend today is Stripe, it's by far known as one of the most popular payment gateways thanks to its great flexibility, easy setup, and seamless integration.
Stripe also allows you to receive payment from any country and in any currency.
New users can get a Stripe account for free and it charges 2.9% plus $0.3 cents for every successful payment on your web.
But one thing you should know in advance about Stripe is that you need to register your business and get yourself a tax ID before you can start using it.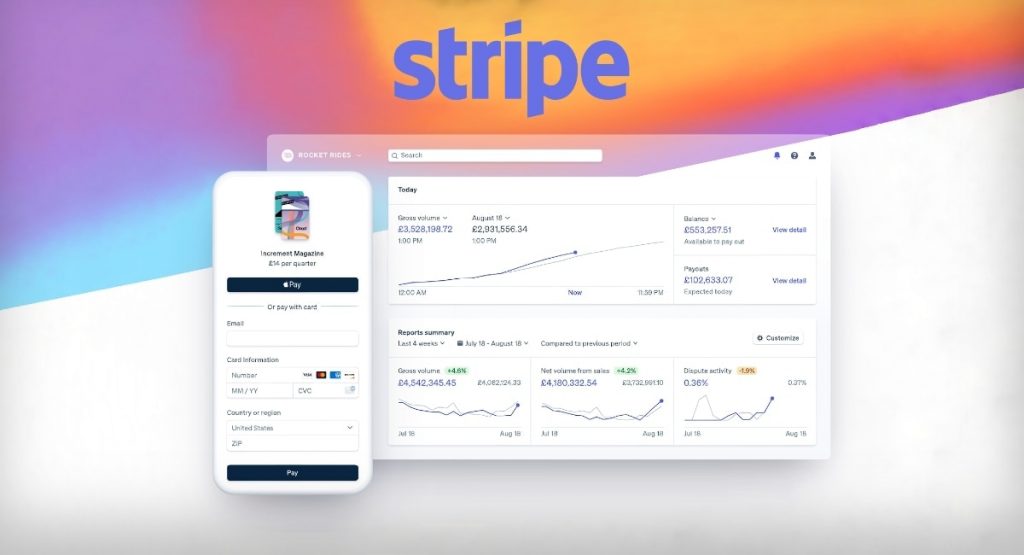 If you want to start your eCommerce business with a normally functional payment gateway and high-security protection then a normal Stripe license is all you need to accept online transactions. Merchants worldwide can enjoy a seamless payment process and advanced protection with Stripe Payment Gateway Extension for Magento 2.
For those who look for a recurring payment method for their subscription business, you can try Magento 2 Stripe Payment & Subscription model. Merchants now can keep their customers returning and paying with the subscription type instead of one-time sales. This could help to strengthen the relationships with customers while maintaining a stable revenue. Many eCommerce businesses have been extremely successful with their creative subscription models. Take a careful look at those examples, perhaps you can learn something from them.
#3 Flutterwave
If you are running a business in Nigeria, you may have already heard of Flutterwave because it's one of the best payment gateways in Nigeria. Flutterwave helps eCommerce businesses receive payments locally and globally with no hassles and setup fees.
Flutterwave itself is an aggregated payment service in which there are several payment gateways placed under one platform.
Besides, Flutterwave supports multiple currencies as well as cross-currency conversions.
The Flutterwave we are introducing here is the same service as Paystack that allows local and global merchants to accept transactions from cards, bank accounts, and USSD, etc.
Flutterwave will charge a fee of 1.4% for each local payment, and 3.5% for an international one.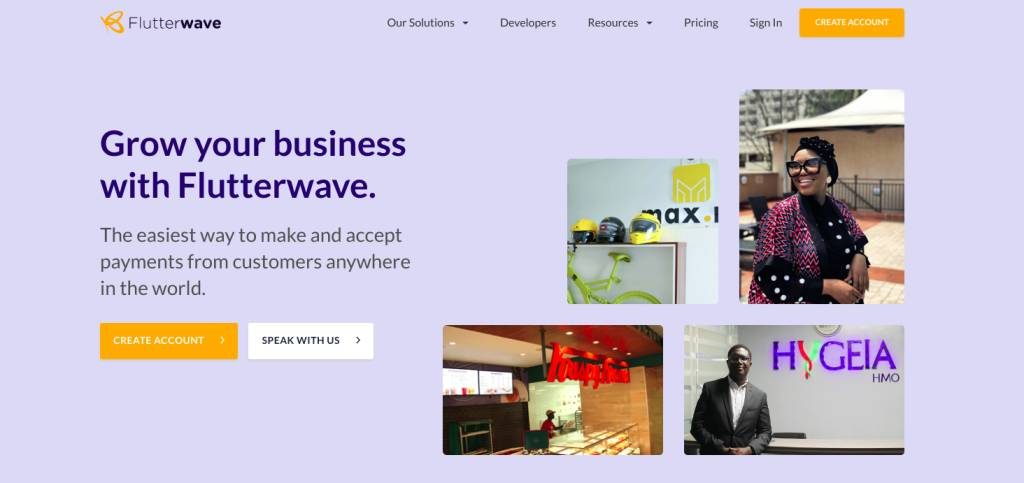 #4 VoguePay
VoguePay is a payment gateway by Tunbosun Ayinla. The vision of this unique payment processor is to offer buyers and sellers a secure and simple integration along with an effective means of online business transactions.
Merchants who use VoguePay can create a new account for free and integrate the plugin into their eCommerce site. Vogue users can get one-time payments, set up subscriptions, and even receive donations to grow their eCommerce business.
Furthermore, VoguePay has made the transaction process easier for users and allows them to get paid for their goods and services through various channels, including internet banking, wallet transfer, bitcoin payment, and many others.
Multiple global will be supported and merchants will get paid in their default currency.
The fee for local transactions and international transactions with VoguePay is 2.5% and 4.5% respectively.

#5 Remita
Remita is a multi-channel fund collection platform by Oshadami Mike which supports almost all types of businesses.
Remita is always proud of its infrastructure that can help merchants accept international payments and collect their money from customers at any time, even on public holidays, weekends, and after working hours thanks to its various online and offline channels.
The Remita payment gateway is a powerful tool for eCommerce sites of different fields, from insurance companies, utility companies, to educational institutions and other associations. Mostly Remita is used in the government sector to process online payments. One example of this is the CAC Registration.
Remita charges 2% for local transactions and 4% for international transactions.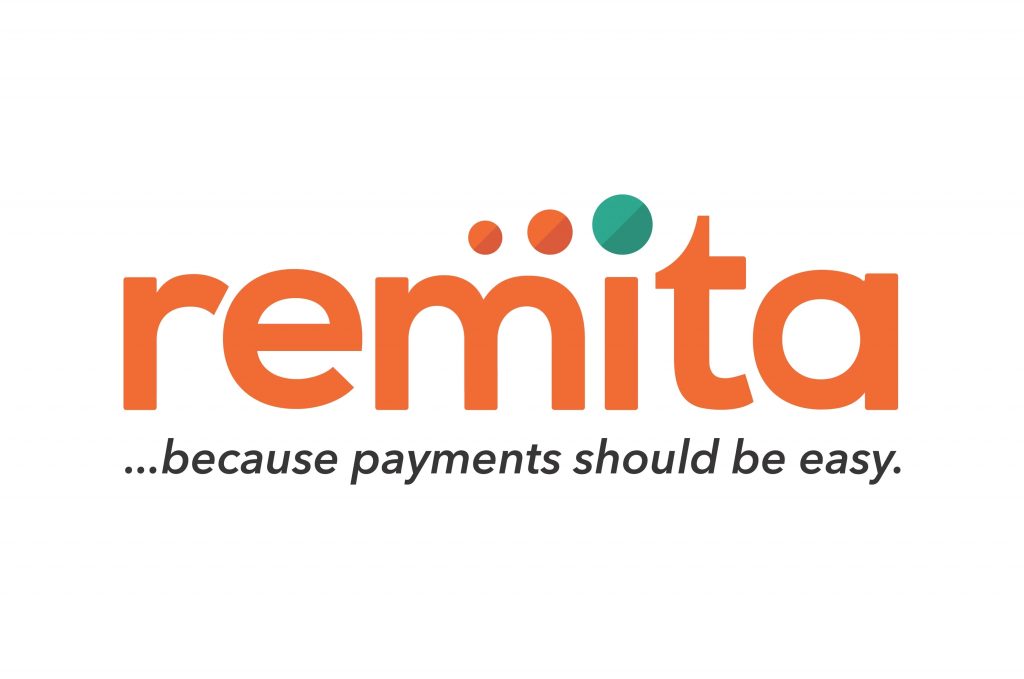 Read more: Top 5 Best Payment Gateway in Australia For Australian Merchants
#6 Interswitch Webpay
Interswitch Webpay is also among the best payment gateways in Nigeria with the mission of pushing the boundaries of innovation to deliver the best payment solutions across Africa. They provide a comprehensive payment ecosystem to help eCommerce businesses grow and individuals thrive.
However, one disadvantage of using this is that it's quite expensive for merchants to set up compared to other gateways.
Interswitch Webpay allows businesses to integrate their payment processing service to their WordPress sites and let their customers use cars or payment tokens to pay for their goods or services.
For anyone who wants to start with Interswitch, they must be ready to be charged a one-time fee of N150,000 at the beginning and a subsequent transaction fee of 1.5%. Transactions above N133,333 will be charged a flat fee of N2,000 and the subsequent 1.5% for lesser transactions.

#7 CashEnvoy
Another best payment gateway in Nigeria is CashEnvoy which is owned by E-Settlement Ltd, an independent company focusing on innovative, dependable, and affordable secure payment solutions. This gateway has been popular on the Shopify platform ever since it started in 2009.
With CashEnvoy, merchants now can receive money from all the common Nigeria debit cards, CashEnvoy wallets, online banking, and bank deposits.
Although the CashEnvoy payment collects a fee of 1.5% plus N25 for domestic transactions and 3.9% plus N12 for international ones, no integration or subscription fees are required.
For those who use the CashEnvoy application, the payment transaction process will be much faster with both users and merchants. People often use it to easily send payments from a CashEnvoy account to the recipient who is also a CashEnvoy user.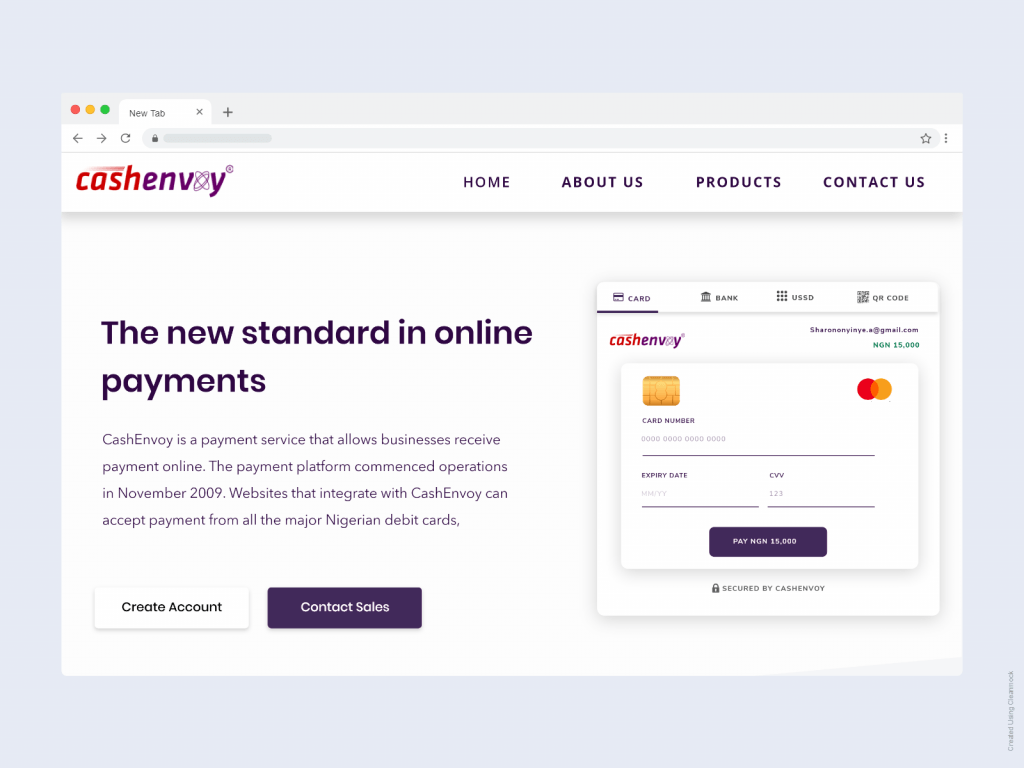 #8 PayU
PayU is a payment gateway whose mission is to provide a fast, simple and efficient payment system for Nigeria merchants and customers. PayU has developed innovative financial services for high-growth markets all over the world where traditional players can't compete.
Customers will find it so easy to make payment online through multiple devices such as their computer, tablet, mobile is that merchants can customize their payment page design to make sure they give their customers a consistent look and feel, or even change it according to season if they wish to.
The thing you should know before working with PayU is that it has different features and services for different plans. Therefore, you should spend some time choosing a plan that works best for your eCommerce business.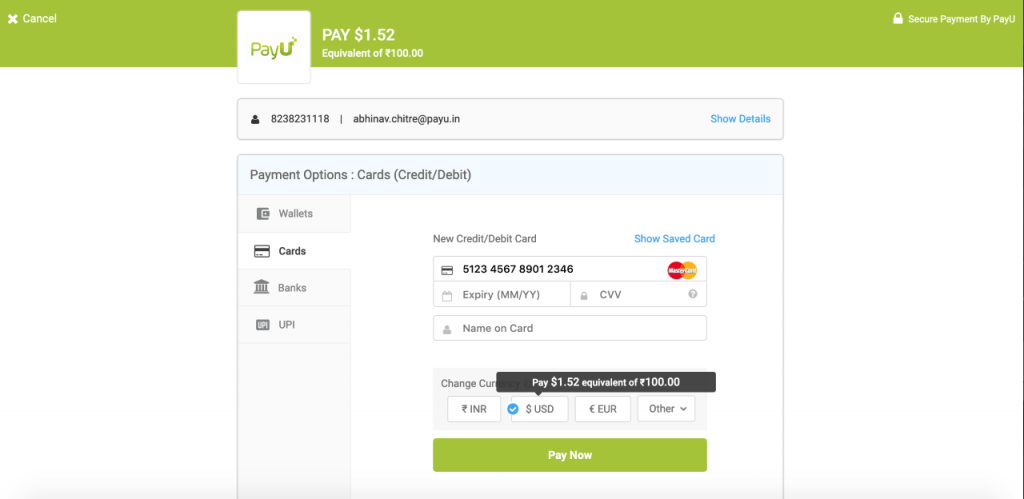 #9 DusuPay
Dusupay is a well-known African Payment gateway processor which provides secure, efficient, and fast infrastructure for businesses to process their global payments with Africa. They are trusted by hundreds of multi-million dollar companies with B2B solutions.
This payment gateway allows merchants to set up for free and get their customers' payment via Visa, Mastercard, and Verve.
Because the pricing plan of DusuPay is different from the rest of the payment gateway out there, merchants should remember to check out its pricing policy before choosing this payment processor.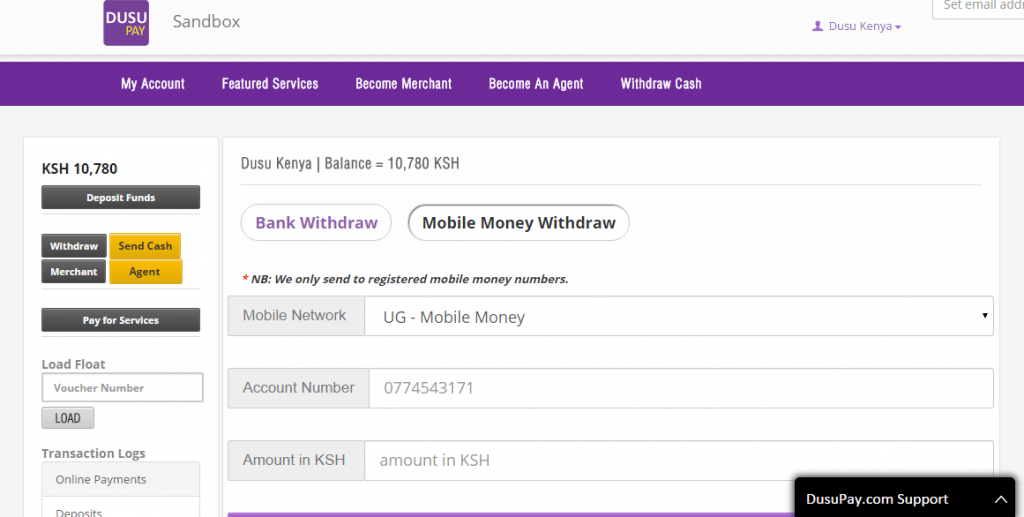 Read more: Worldpay Payment and Subscriptions Review: Which Companies Should Use It
#10 GTPay
GTPay by GTbank is a good secure internet payment gateway developed to facilitate payments online for merchants to consider in Nigeria. GTPay can work seamlessly with the existing websites and act as a bridge to connect customers and financial institutions in terms of making transactions online.
GTPay provides a convenient alternative payment channel for all types of customers. It enables cardholders to pay for their internet purchases of goods and services using their local debits or credit cards.
Those who have an interest in using GTPay can sign up for a Merchant ID and Hash Key from any nearest bank. It costs N75,000 to set up a GTPay account and charges 1.5% for each Just like Paystack gateway, all payments will be remitted the next day, and for transactions from another country, they will be remitted within the next 48 hours.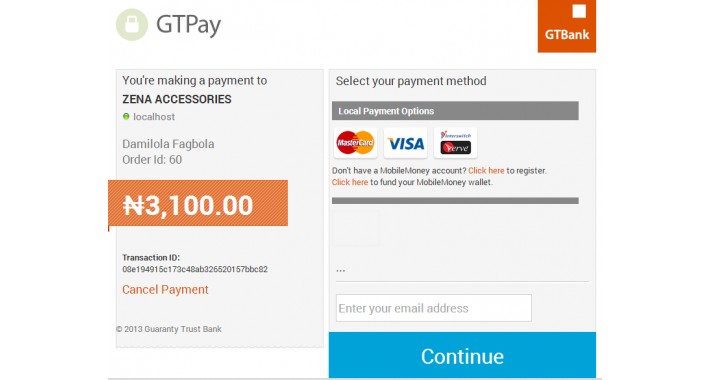 Conclusion
We can see that the names above are all interesting but it can be denied that they are different when it comes to their functionalities, user experience on each platform. Therefore, it's important for you to have a good understanding of the existing platform and the chosen provider before launching them with your business. We hope you find this article useful and soon find out the most suitable payment processors among the top listed online payment gateways in Nigeria above. Read our recommendations about the best payment gateway in Nigeria again if you need more information to choose the most suitable payment gateway for your business, check out our payment gateway integrations for a smoother experience with those payment gateways.