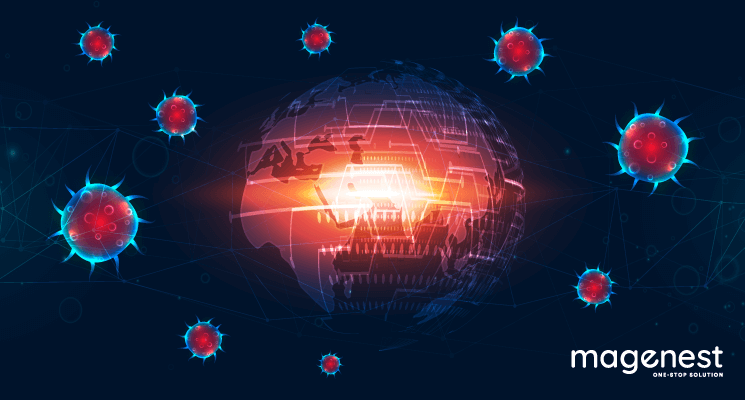 On March 11, The World Health Organization declared the Covid-19 outbreak a pandemic. This human tragedy becomes the terror of every country in the world, especially the EU - the epicenter of the pandemic.
They're more than 700,000 cases (updated 31/03/2020), nearly 40.000 deaths worldwide and the bad news is that this virus will continue to spread out strongly in the upcoming months, bring interruptions and chaos to the life of billions of people.
From an economic perceptive, Covid-19 impacts on the global economy are growing quickly. How are businesses dealing with Covid-19? What are the best strategies for leaders and decision-makers right now? This article is dedicated to providing the right answers to the above questions so that eCommerce businesses can overcome this crisis successfully.
Covid-19: What is happening right now? (March 31, 2020)
With the escalating of coronavirus, the sudden economic stop will lead to a global recession this year. On the global level, transportation is tightly restricted, healthcare systems are under crisis, and people from all over the world are living with fear. It is forecasted that the 2020 GDP rises by just 1.0% - 1.5%.
China witnessed more than 3,000 deaths and approximately 58% of the global coronavirus cases by 13 March and to 40% by 18 March as the number of cases in the rest of the world surged and Europe became the new epicenter.
Even the coronavirus originates from China, the most affected country now is the USA. The first coronavirus case in the US was confirmed on 21 January and the pandemic quickly spread out all over the nation due to delayed testing and the ignorance of the government.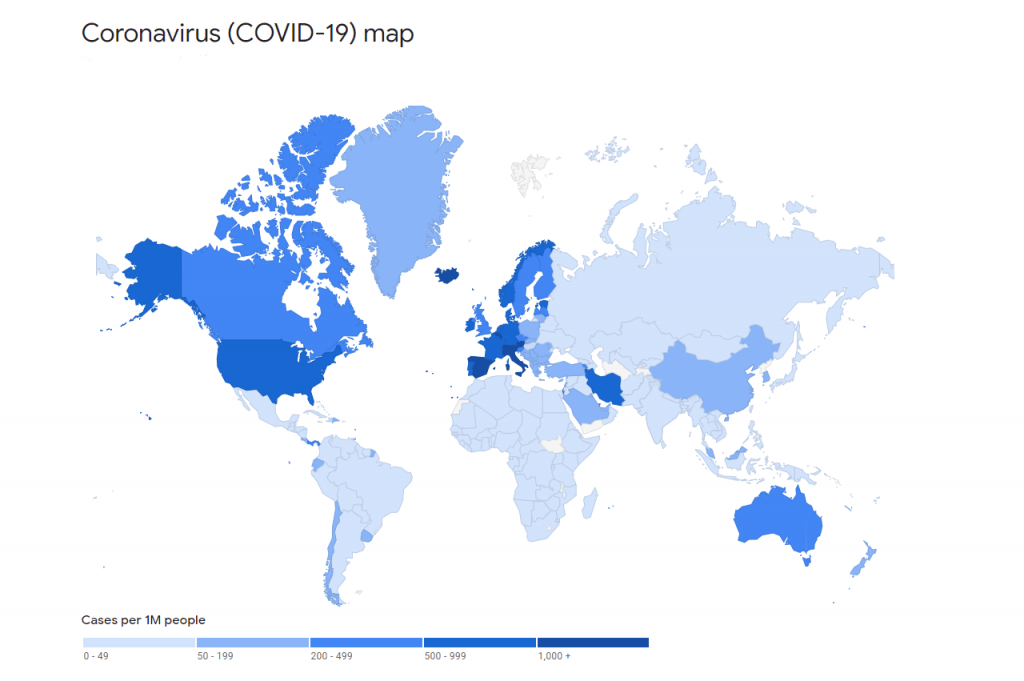 To respond to this global pandemic, WHO's strategic objectives are to:
Interrupt human-to-human transmission including reducing secondary infections among close contacts and health care workers, preventing transmission amplification events, and preventing further international spread*;
Identify, isolate and care for patients early, including providing optimized care for infected patients;
Identify and reduce transmission from the animal source;
Address crucial unknowns regarding clinical severity, extent of transmission and infection, treatment options, and accelerate the development of diagnostics, therapeutics and vaccines;
Communicate critical risk and event information to all communities and counter misinformation;
Minimize social and economic impact through multisectoral partnerships.
The covid-19 pandemic appears as a real threat to humanity and an unpredicted crisis for the global economy.
How Covid-19 is changing customer behavior and the entire economy?
The clearest and most immediate business impact of the coronavirus pandemic was a major disruption to supply chains. Thousands of factories have been shut down in China that leads to a shortage of goods and materials worldwide.
The spread of the coronavirus caused several of the most important tech conferences to be canceled, likely resulting in numerous missed partnership opportunities. Magento, AWS, and other giants have to quit almost all their offline events due to the fear of Covid-19.
Obviously, the travel restrictions and "social distancing" created a tremendous collapse in many industries such as tourism, food & restaurants, manufacturing, transportation, etc.
Customer behaviors are also changing a lot:
Almost 40% of people surveyed say they will make major purchases only when the outbreak begins to decrease or is over in their country. Almost 20% say they will wait until the outbreak decreases or is over globally.
High-income earners are open to making purchases once the national situation begins to improve.
Travel plans are changing with 26% of flights and 41% of vacations likely to have been delayed.
Almost 15% report delaying the purchases of luxury items, technology devices, and home appliances.
Smartphone usage is up significantly.
However, there are still positive changes during the Covid-19 pandemic:
50% of Chinese and 31% of Italian consumers say they're using eCommerce 'more frequently': It's been common knowledge that, in some regions, many consumers have been stockpiling, whether via online shopping channels or brick-and-mortar supermarkets. In fact, those from the UK are the most likely to blame stockpiling for shortages of food and other essential items (89%) than any other country.
US grocery apps experience record numbers of daily downloads: As the virus begins to take its toll in the US, it appears that more and more consumers are turning to online grocery delivery, rather than risking a trip out themselves. Sunday 15th March saw a record number of average downloads, with Instacart experiencing a 218% increase when compared to download activity in February.
UK shoppers spend an additional £467m on groceries amid coronavirus fears: New data from Nielsen has revealed that grocery sales at UK supermarkets during the week ending 14th March increased by more than 22% compared to the same period in 2019. This equates to an additional £467m more in purchases than this time last year.
Netflix's YoY subscription growth in the US and Canada now expected to reach more than double previous estimates. 95% of consumers say they're now spending more time on in-home media consumption activities.
Activity on Facebook's messaging apps has increased by more than 50% in hardest-hit countries during the past month. 45% of global consumers spending more time on social media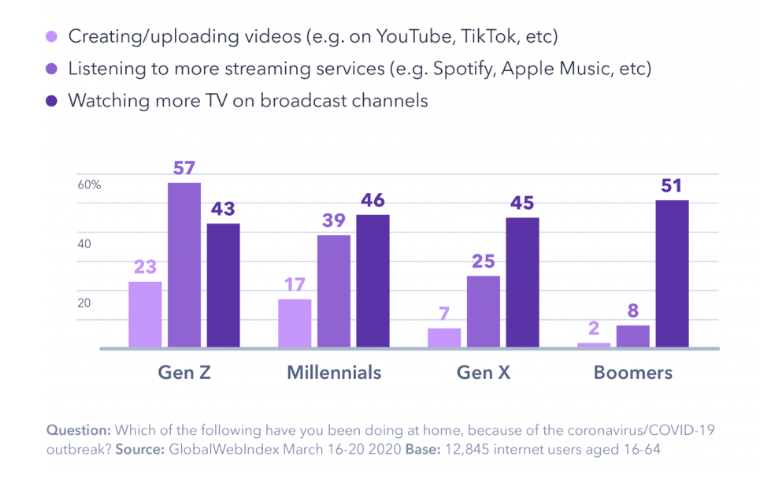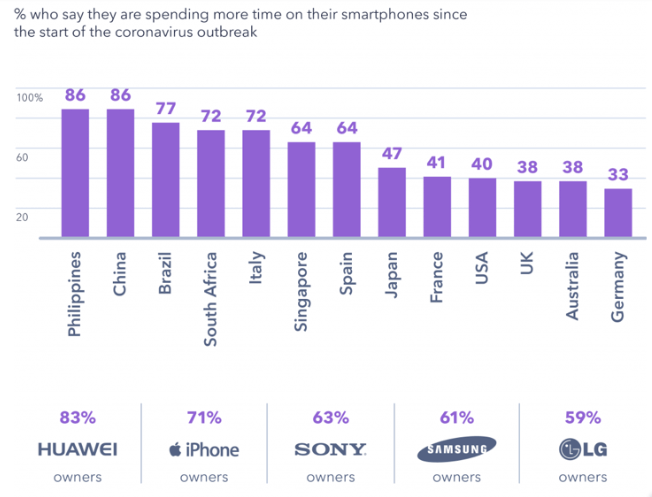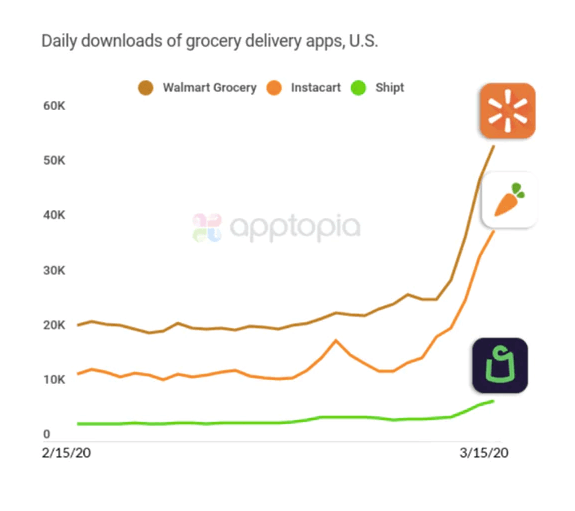 What are the best strategies for Covid-19?
In the short term, working remotely is a must-to-do task for all businesses to avoid coronavirus transmission. However, many merchants are afraid that this change in the working method can reduce normal productivity and business performance.

However, remote work can bring huge benefits to employees. One of the most touted arguments for remote work is the increased productivity that comes with its flexibility. Remote employees are more likely to put in extra effort in their jobs, going above and beyond to get their work done in comparison to in-office employees. Also, business owners will save a lot of operating costs.
Who is leading digital transformation now? The answer is the coronavirus.
Here are some good practices for you:
Practice good meeting etiquette
Prioritize documentation and clear communication
Create boundaries between work and life
Make yourself visible at work
Schedule time for socializing
Connect with your teammates
Do postmortems on key projects
Build-in accountability
Define your and the team's responsibilities
In the long-term, we hope that store owners don't feel too pessimistic about the current situation. All crises are dangerous opportunities, which means if you have proper solutions to solve problems, you will overcome the crisis quickly and your business definitely will flourish stronger than the pre-crisis period.
In the middle of the Covid-19 pandemic, companies should review all their present workflows and plans for improvements. For Magento 2 store owners, adding new extensions to increase sales and enhance customer relationships is a smart choice.
We highly recommend the following extensions:
Boost online payments
#1 Opayo (Sage Pay) Integration
Connects your Magento site with Opayo easily, providing a wide range of security and optimized functions for the seamless payment process.
Highlights:
NEWSCA-ready with Direct Integration
NEW Opayo PI integration
NEW Magento orphan transaction log & recovery
Opayo Form, Server, and Inframe
Opayo PayPal support
PCI DSS Compliance Level 1
Tokenization & saved cards, 3D Secure, AVS/CVV verification, block payments with in-house rules
Our offer: $199 -> $84.5 (Use code W50)
#2 Stripe Payment Gateway
Secure payment gateway for your Magento 2 store with 500 million Stripe customers with Magento 2 Stripe Extension from Magenest
Highlights:
NEW SCA-ready with Stripe Hosted Page Checkout and Payment Intents API
NEW Support Stripe.js v3 with Stripe Elements
IFrame Payment
PCI DSS Compliance Level 1 for merchants
Prevent fraud with smart payment filter
Safe payment - IFrame checkout form
3D Secure - Added security layer
NEW Support Apple Pay, Google Pay, and Microsoft Pay
NEW Apple Pay button now displayed in Stripe form
Our offer: $99 -> $49.5 (Use code W50)
#3 Barclaycard ePDQ Payment
This extension integrates your store with Barclays ePDQ payment gateway, one of the best payment solutions globally. It provides a simple, secure, and reliable transactions for your online stores.
Highlights:
Create a luxurious brand image
Process payments through Direct Link (Comply with SCA - Under PSD2)
Support 3D Secure for better security
Support backend payment (MOTO)
CVC Verification
Our offer: $199 -> $84.5 (Use code W50)
Encourage customers to buy more
#1 Gift Wrapper
Gift Wrapper for Magento 2 allows merchants to provide customers with a complete gifting experience right on their eCommerce site with wrapping papers and postcards.
Highlights:
Create and manage wrappers and postcards in the back-end
Assign wrappers and postcards to products
Choose how customers can add their wrappers and postcards: at the product page or at checkout
Fixed pricing or dynamic pricing available for wrapping papers based on customers' orders
Customers can wrap their items together and/or individually
Our offer: Free Installation
#2 Instagram shop
Magento 2 Instagram Shop extension helps you drive more sales by showcasing the Instagram gallery on your online stores.
Highlights:
Multiple layout options
Pin products onto photos
Performance report
Import videos from Instagram to your store
Import photos from Instagram on your store
Feature more than one products alongside photos
Easily customize the photo slider and gallery
Encourage customers' interaction with CTA elements
Our offer: Free Installation
#3 Photo Reviews
Photo Reviews for Magento 2 encourages customers to interact more with your store. By adding photos in the feedback, brands can drive more sales and gain trust from user-generated content.
Highlights:
Customers can upload photos in the review section
Display the pros and cons of the review section
Send email reminders to stimulate customers to review products after purchases
Admin can reply to customer photo reviews
Share reviews on social networks
Create a separate page to show all photo reviews
Our offer: Free Installation
#4 Social Login
Magento 2 Social Login Extension increases the sign-up rate by up to 30% by removing complicated registering steps and allowing customers to quickly log in to your Magento store using their social accounts.
Highlights:
Support 9 widely used social networks
Support product and link sharing to social networks
Easy setup and customization
Our offer: Free Installation
Optimize management process
#1 Salesforce Integration
This powerful extension syncs all your Magento data to one of the best CRM systems in the world - Salesforce CRM.
Highlights:
Sync product, order, campaign to Salesforce
Sync account, lead, contact, opportunity to Salesforce
Flexible syncing mode - Cron Job Synchronization
Easily map data fields from Magento 2 to Salesforce
Support 100+ data fields
Our offer: $349 -> $249
#2 Odoo Integration
Magento 2 Odoo Integration transmits and syncs data from Magento 2 to Odoo system. This extension automates all the Magento Odoo Integration operation that saves a lot of time and effort without manual errors.
Highlights:
Allow syncing Magento 2 Customers to Odoo contacts
Allow syncing product, order, invoice, sale order, and credit memo from Magento to Odoo
Allow syncing Tax rules and Shipping methods from Magento to Odoo
Easily tracking performance transmitting data with syncing reports
Cron-job syncing and immediately syncing
Track all syncing requests and syncing status
Our offer: $169 -> $69
#3 Admin Email Notifications
Magento 2 Admin Email Notification informs all key events happening in the store to admins that decrease time-consuming and optimizes manage activities.
Highlights:
Automatically send notification emails to vendors and customers
Easy to customize email templates
Assign email templates to employees/email sender
Group email receivers
Our offer: Free Installation
Most importantly, stay safe and healthy!
Never forget that good health is the most important. Follow these steps to help keep you and others safe:
Stay home if you can and avoid any non-essential travel. Avoid social gatherings of more than 10 people.
Practice social distancing by keeping at least 6 feet — about two arm lengths — away from others if you must go out in public. Stay connected with loved ones through video and phone calls, texts, and social media. Avoid close contact with people who are sick.
Wash your hands often with soap and water for at least 20 seconds, especially after being in a public place, or after blowing your nose, coughing or sneezing. If soap and water are not readily available, use a hand sanitizer with at least 60% alcohol.
Avoid touching your eyes, nose, and mouth with unwashed hands.
Clean and disinfect household surfaces daily and high-touch surfaces frequently throughout the day. High-touch surfaces include phones, remote controls, counters, tabletops, doorknobs, bathroom fixtures, toilets, keyboards, tablets, and bedside tables. Follow CDC guidance.
Cover your coughs and sneezes. Use a tissue to cover your nose and mouth, and throw used tissues in a lined trash can. If a tissue isn't available, cough or sneeze into your elbow — not your hands. Wash your hands immediately.
Wrapping up
We hope that this article will help you deal with the Covid-19 effectively. We care about your business and always try our best to deliver you the best products and services.
Thank you for reading.
Stay safe and see you in the next updates about the Convid-19 pandemic!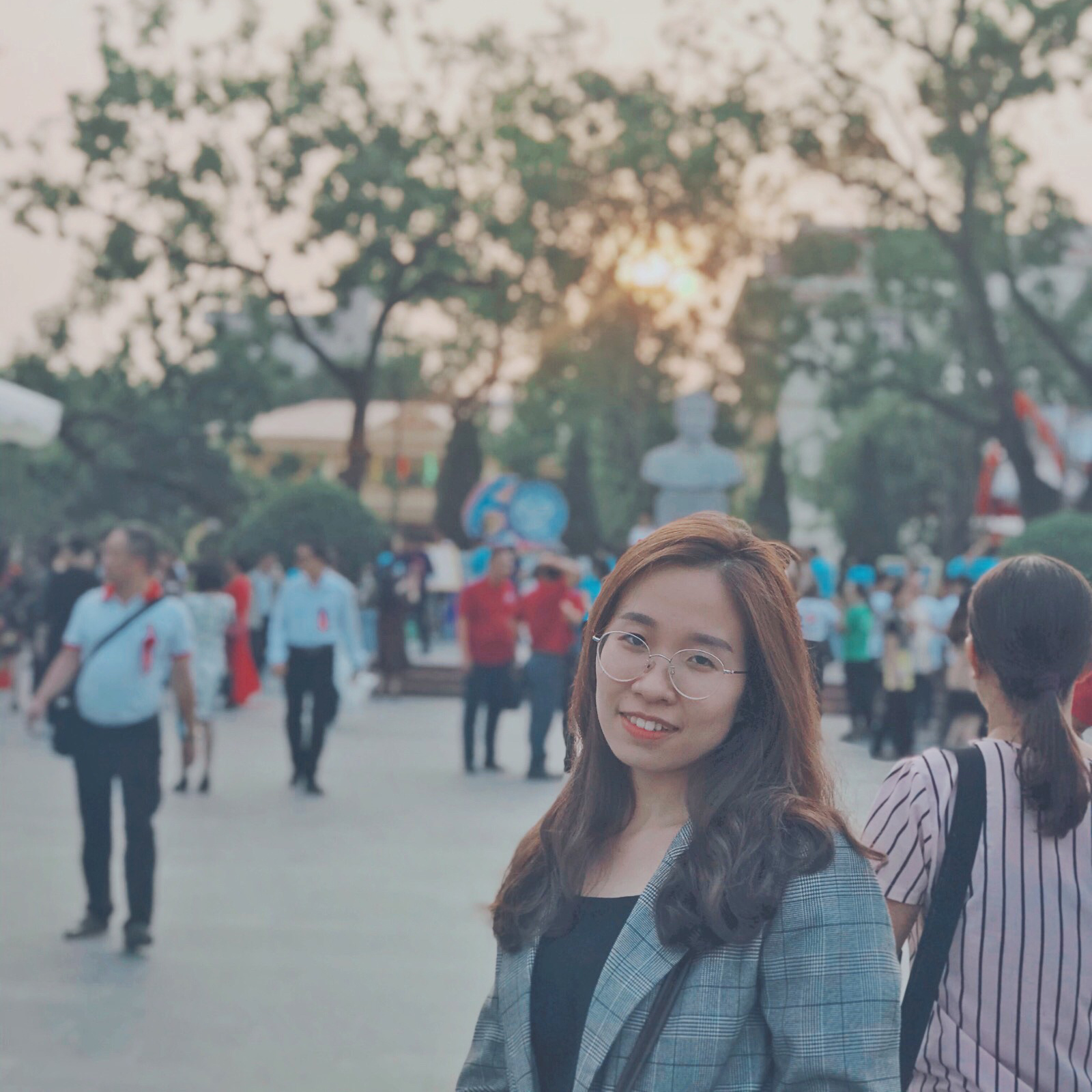 Marketing Executive | Content Manager