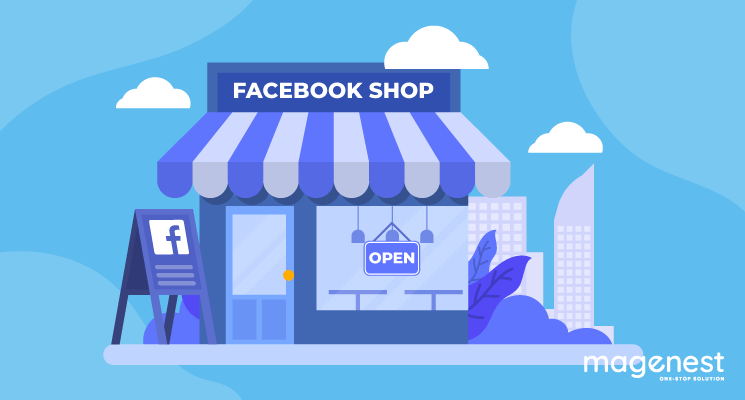 Social networks have been a powerful tool for eCommerce shops to access more potential customers and grow business quickly. In the past few years, Facebook, the biggest social networking in the world with more than 2.6 billion users, has been put its focus on shopping features for eCommerce. The first move is the launch of Marketplace, then Instagram checkout and Libra cryptocurrency are introduced.
On May 19th, 2020, Facebook officially released Facebook Shops, the new powerful social commerce solution for small businesses, which makes its very first official step on the eCommerce market. This product from Mark Zuckerberg is expected to make a revolution in how people are shopping online.
Overview
Facebook Shops help businesses to create a store to access customers on both Facebook and Instagram easily. Now people can buy goods right on Facebook without jumping to the website to complete the order. It creates a consistent and engaging shopping experience for online users that will significantly increase the conversion rate for your store.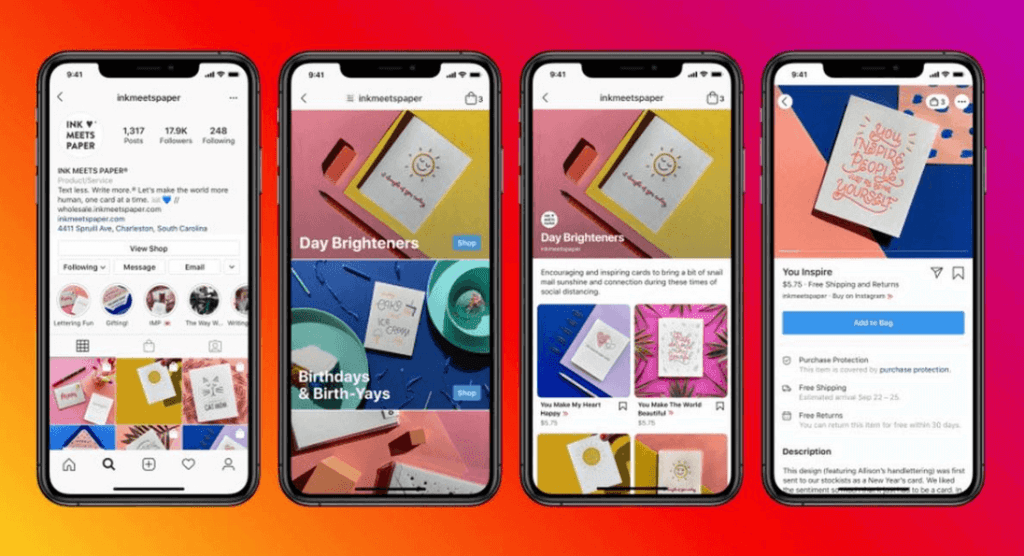 With Facebook Shops, you can enjoy great advantages in selling things online:
Add unlimited products: You can sell as many products as you can on your Facebook shop. That means there is no limit for your business to grow. Just provide your customers with various choices to increase sales.
Customize the inventory: Products on Facebook Shops can be added into different collections, similar to categories in eCommerce websites, which allows users to discover your products faster.
Quick response to your customers: Facebook Messenger with more than 1.3 billion active users will be the major channel to communicate with customers. Besides, you can also use Whatsapp or Instagram Direct to answer product questions and deliver dedicated support.
Get insights: The admin can check product performance on Facebook Shops based on statistics such as Impressions, clicks, and the number of purchases of each product.
Note: You can only sell physical items on Facebook Shops. You need to agree with the Merchant Terms when opening a store on Facebook.
Once you get the first product approved, your shop is available for customers to see and place orders. Merchants may pay a small commission for Facebook with each successful transaction, depending on the merchant's location and business type.
Facebook is working with partners like Shopify, BigCommerce, WooCommerce, Channel Advisor, CedCommerce, Cafe24, Tienda Nube and Feedonomics to give small businesses the support they need.
General features
Support mobile-first experience
Shopping on mobile devices will be the dominant trend in eCommerce. About 54% percent of total commerce sales will come from mCommerce by 2021. If you are looking for a solution to make customers interact smoothly with your stores right on mobiles, Facebook shops are exactly what you need.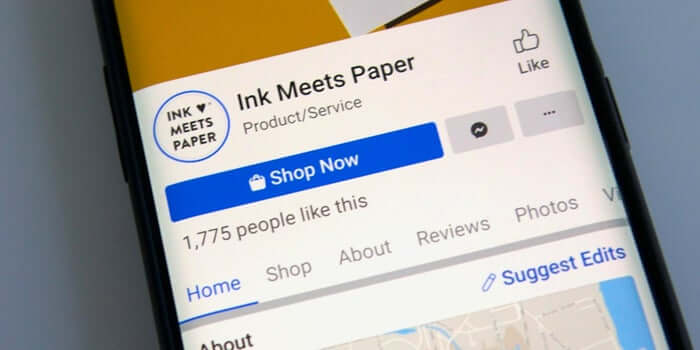 You cost no money but can deliver an engaging experience, keep in touch with customers effectively, push unlimited notifications, and get clear reports on your business performance on Facebook.
Highly customizable storefront
The collections of Facebook can be easily edited to express the right brand identity. The admin can easily change the text, fonts, color, and images of each product. With full-screen photos, customers can browse full collections with ease. They can even use AR technology to try goods like clothes & accessories, furniture, etc.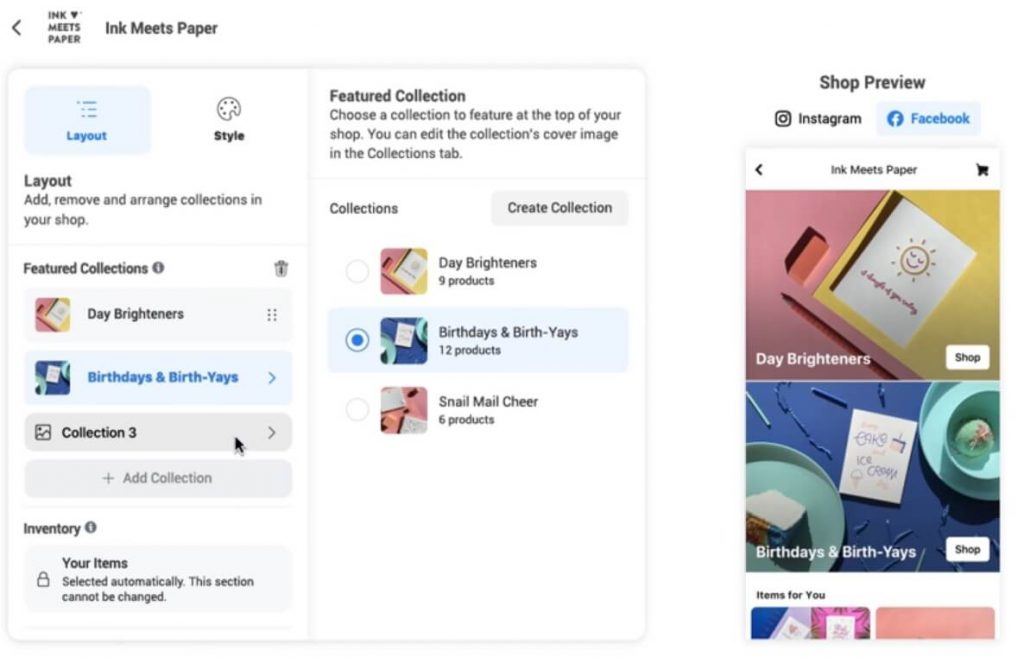 In-app checkout
It is great when customers can checkout without leaving the app. First released in 2019, Instagram Checkout allows users to purchase things directly from Instagram by creating a streamlined, 2-tap checkout process.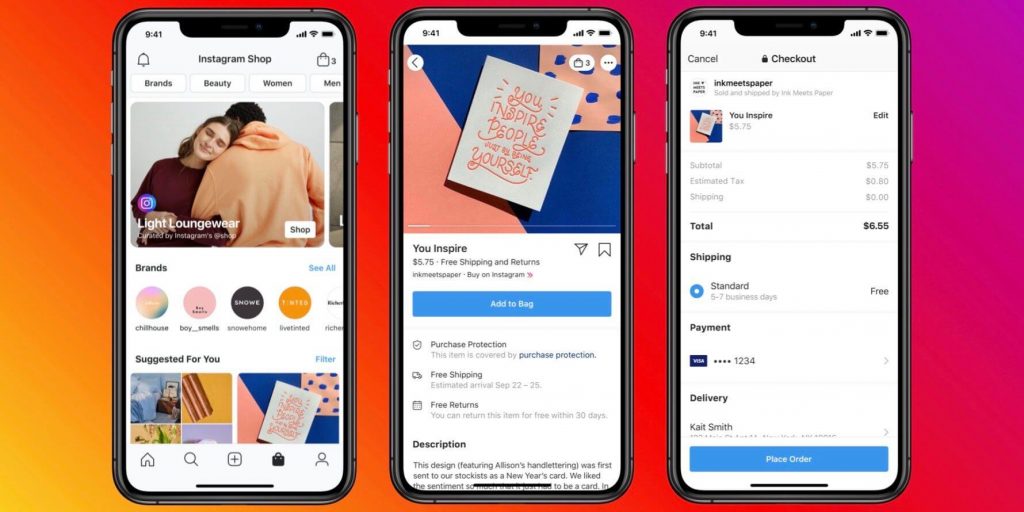 However, this new feature is still not available for all countries. Only customers in the US can view shoppable posts and click on the product tags to start checkout, and only a few brand partners with Instagram can open the checkout feature in their shops.
Instagram Shop
Collections can be shared between Facebook and Instagram easily. Once you update a collection on one platform, the changes will be automatically updated on the other. This will save you a lot of time, and more importantly, create a consistent customer experience.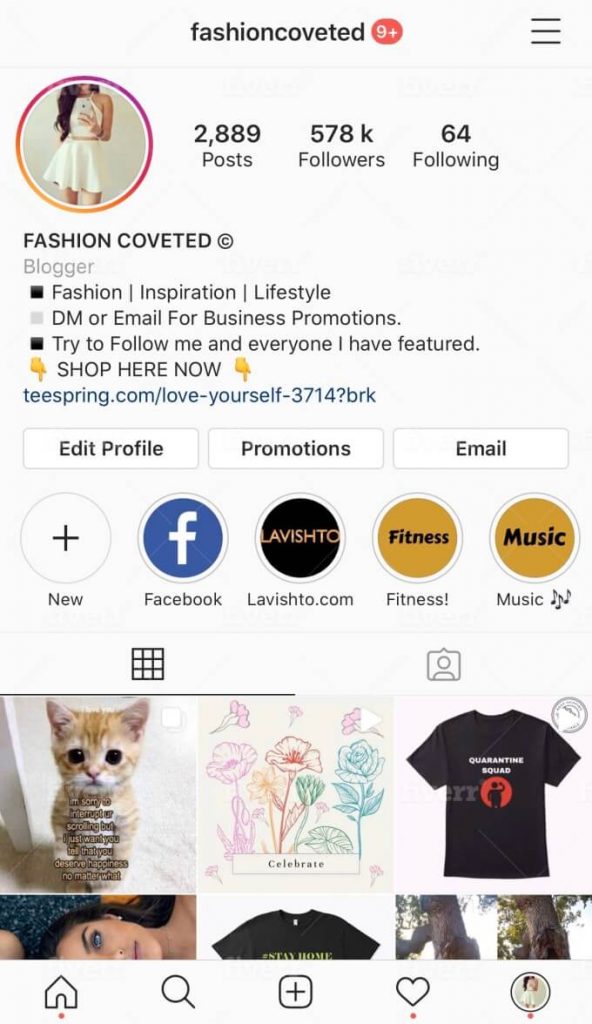 Live shopping features
Live videos are 10 times more engaging than images and normal videos. That's why sellers, brands, and creators prefer live streaming to communicate with customers in real-time.
Fortunately, live shopping features will be published in the few upcoming months: Merchants will be able to tag products from their Facebook Shop or catalog before going live and those products will be shown at the bottom of the video so people can easily tap to learn more and purchase.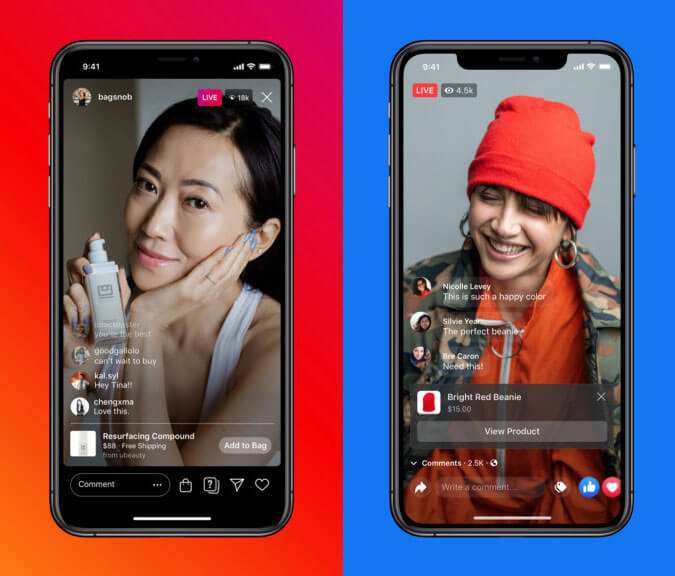 Support loyal programs
Understanding the importance of a loyal customer base for the brand's sustainable development, Facebook shops will enable loyalty programs, just like the points program at your local cafe or your eCommerce store. Small businesses can easily create, manage, and surface programs to increase customer retention.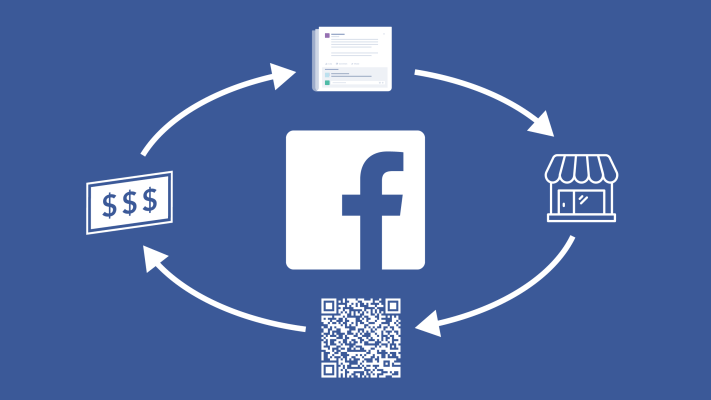 How to set up a Facebook shop?
There 2 ways to create a Facebook shop:
Log in to Facebook to create your Facebook Store directly, list products, and set up a shopping cart to connect payments.
Create via one of the supported eCommerce platforms to create an online store, then automatically sync your products to your Facebook Store page.
In this blog, we will introduce you to the first method. If you have a Business Fanpage, you can add a shop with a few mouse clicks for FREE.
On a computer, select the Shop tab on your Facebook Page. If you don't see this tab, you can change your Page template to the shopping template.
Follow the on-screen instructions to add a shop to your Facebook Page. Fill in all the required fields.
Select Finish when you're ready.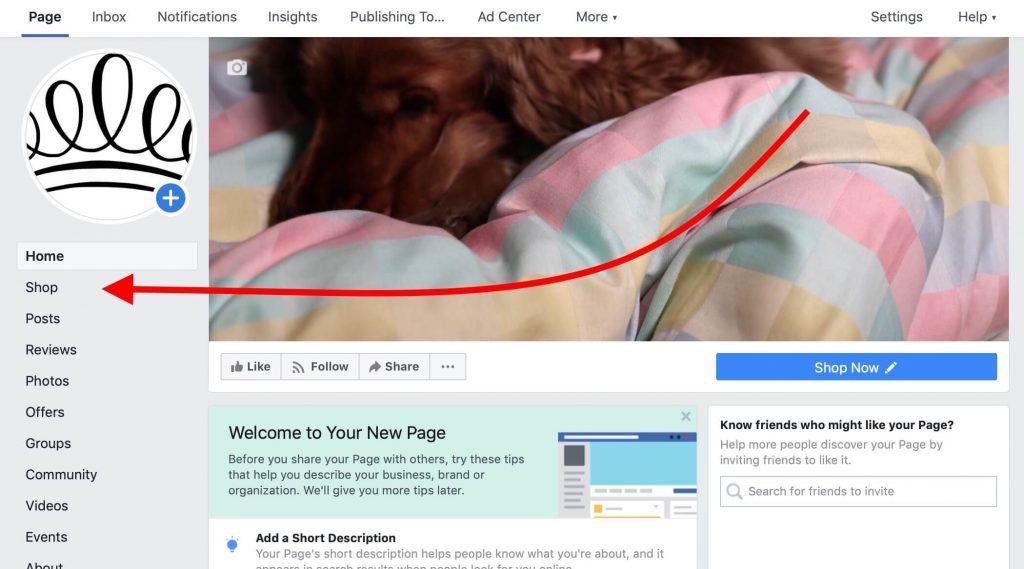 Additionally, your store must link to a valid bank account and a tax identification number, valid for only US-based business. The tax calculation will depend on your store location.
Step 1: Set up your store details
On your business fan page, click on the Shop tab and a pop-up will immediately appear. This is where you will edit your store information. Don't worry even in the first time setup. The popup also includes detailed instructions step by step for you.
There are 3 main sections:
Showcase your products: Once you add inventory, you'll be able to group products by themes to make them easy to shop at a glance.
Make it easy to buy from you: Your customers can browse your products and check out right on Facebook, then track the purchases they make.
Get Paid: Your sales will be sent to your preferred bank account and your payment info is stored securely
Just get started now! Below is the list of information you need to provide:
General: Country/Region, currency, address, business email address
Tax Calculation: State, State tax registration number, business type
What do you sell: Business Category
Business Representative Information: Name, social security number (SSN), date of birth
Shipping options: Standard shipping/Expedited shipping/rush shipping
Return Policy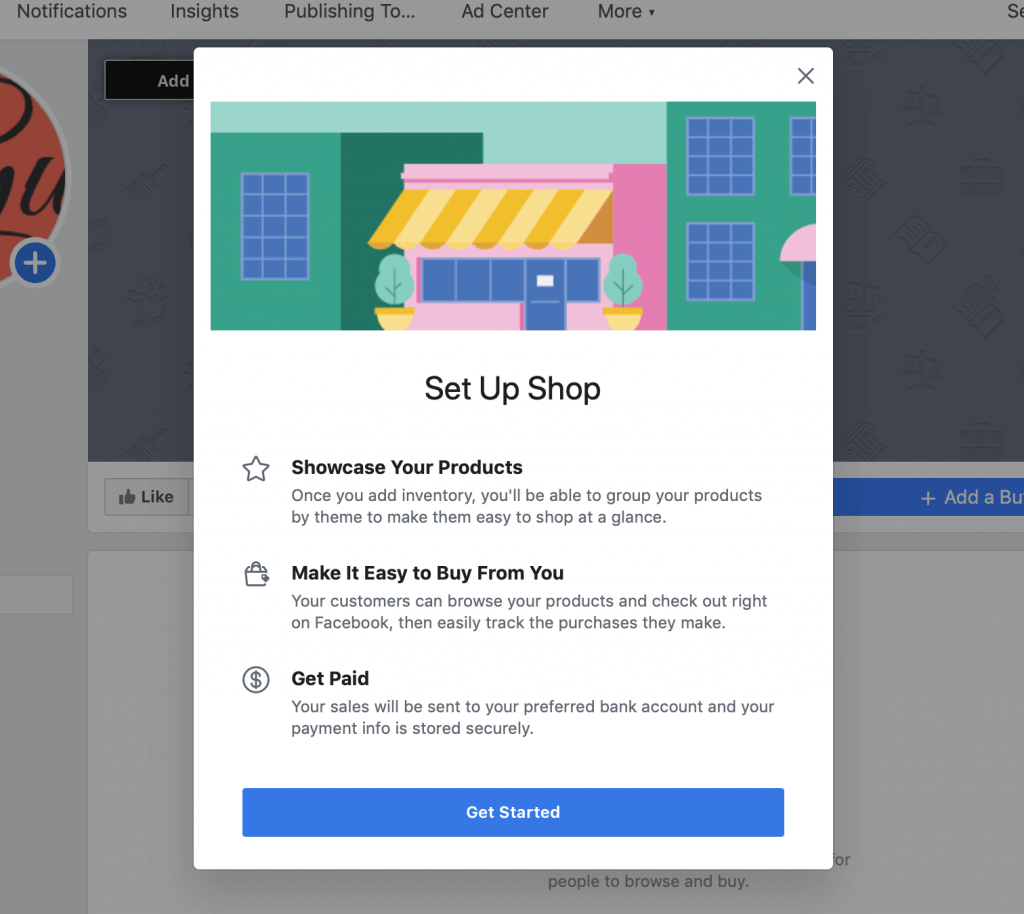 Finally, you have to agree to the Merchant Terms and Policies to continue.
Step 2: Configure payments
In this step, US-based businesses need to link your Facebook shop with your bank account and have the funds (from your orders) deposited there. For other locations internationally, you might set up your payments via Paypal or Stripe.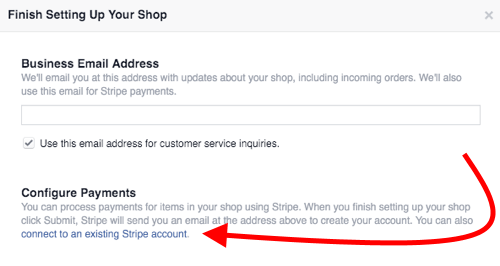 Step 3: Add products to your store
Your Facebook shop needs at least 1 approved product to be visible for customers. Each product contains the following attributes:
Product photos/videos
Name & Description
Price
Inventory. Set how many items are available for sales.
Shipping options
Share this product on your Page
Visibility. Set this to "Public".
Besides, you can create product collections, just like categories on your eCommerce website.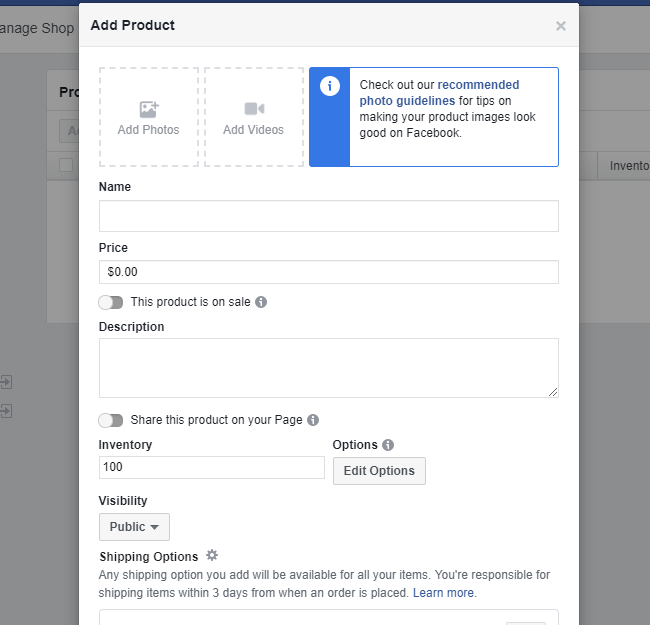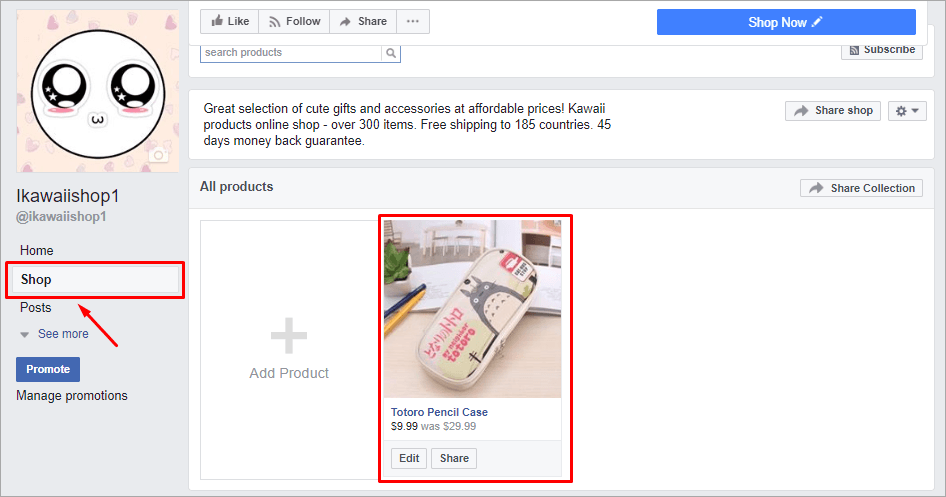 All the published products will be gathered in the Product tab on the sidebar of your management panel.
Step 4: Manage your orders
You can also see all the pending orders in the sidebar of your management panel. Here you can check the order details with the buyer's info. It is easy to communicate with your customers, and eventually fulfill the order.

Whenever an order comes through, you will receive a notification from Facebook. According to Facebook's rules, orders need to be shipped within three business days. After that, you can click on the Mark as Shipped button to close the order.
How Facebook shops can change the eCommerce world?
The release of Facebook shops will "move Facebook further than ever from its roots as a purely advertising-focused business - and also take it more squarely into competition with far more established online shopping platforms like Amazon, eBay, and Etsy." (Business Insider)
Even before the eCommerce features are supported in this biggest social networking of the world, online shopping activities have already been energetic:
87% of shoppers believe that social media helps them make a shopping decision
1 in 4 business owners are selling through Facebook
With 30% of consumers say they would buy things directly from social media platforms, Facebook shops will grow vigorously and add trillions of dollars to the valuation of this Silicon Valley-headquartered firm. The eCommerce world is predicted to witness some big changes:
Facebook will become the center activity point of worldwide eCommerce.
More businesses will focus on building their professional presence on Facebook
Other social networks will join the eCommerce competition such as Tiktok, Youtube, or Pinterest. Tiktok, the short-form video app has experimented with some shopping features: Its users can add links to eCommerce sites to the profile and offer content creators the ability to send their audiences to stores.
Affiliate marketing will be booming. Online stores should look for good relationships with social influencers to promote their brand reputation and gain customer trust.
Private messaging services such as Messenger and Whatsapp are likely to grow fast. In the near future, customers can make purchases totally inside the chatbox with the application of AI and chatbot.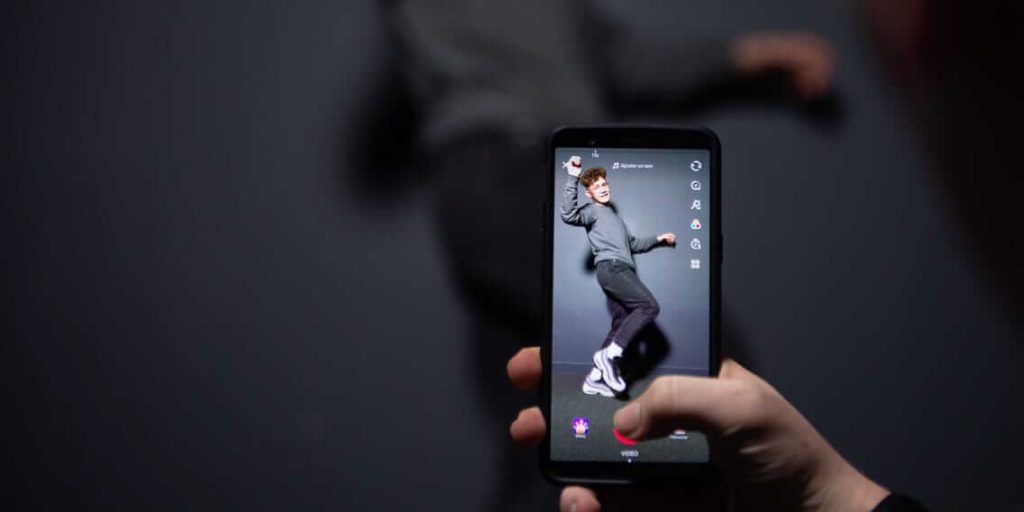 Opportunities for Magento 2 merchants
At first, Facebook shops aim to support small businesses to overcome the COVID-19 crisis. But the feature will be improved to help businesses of all sizes flourish.
For Magento 2 owners, you should prepare a good knowledge base on social marketing for the new era of social eCommerce when selling and buying online are 100% via social media.
At Magenest store, we provide you some of the useful tools to empower your store:
Facebook Messenger: Enjoy fast and simple integration with Facebook Messenger to support your customers effectively. Besides, you can automatically collect customer data including name, location, email, age, etc.
Social Login and Share: Customers can quickly register/login via their social accounts (Facebook, Twitter, Linkedin, etc.)
Instagram Shop: Showcase beautiful Instagram photos into galleries on your website to engage customers and encourage them to buy more.
Facebook Livestream: The extension allows you to display live videos from Facebook on the Magento CMS page, with relevant products shown right below the live stream.
Facebook Chatbot: Magento 2 merchants can easily turn Facebook Messenger into a chatbot, which will reply to customers' queries automatically, following pre-prepared scenarios.
Final thoughts
Facebook shops are just a baby step into the eCommerce world but this move might have a strong impact on how customers are shopping online all over the world. We will continue to updates the latest news from Facebook and provide you the insights about social commerce.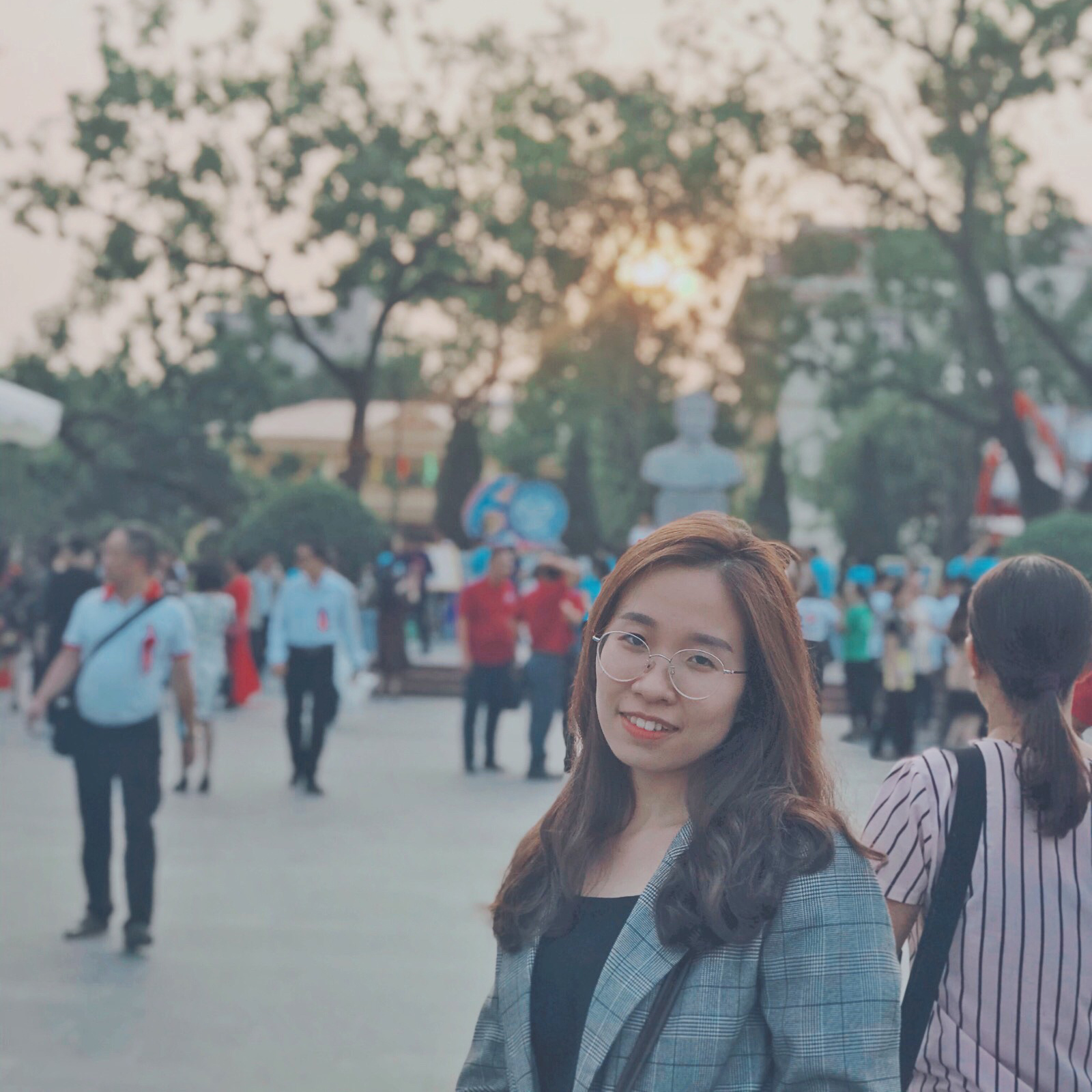 Marketing Executive | Content Manager