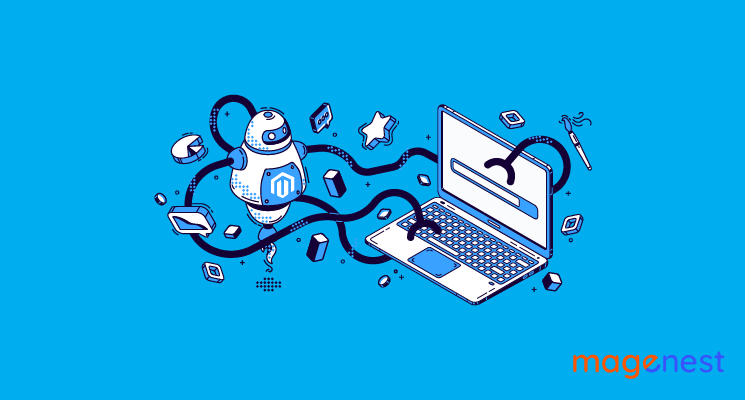 Automated Workflow is one of the most straightforward ways to simplify essential processes and minimize errors to get things done faster and more accurately.
In case you are not clear about whether Automated Workflow replaces or eliminates the human elements, the answer is no. In fact, with the help of automating recurring functions, people are put at the center to control the whole process while teams would have more time to do more planning, strategizing, and thinking.

What is Automated Workflow?
Automated Workflow is automating a series of tasks to complete a process and removing almost all the manually repeated steps involved. By integrating a platform with your existing business systems and controls, workflow automation replaces the paper-based and manual process with digital tools.
The strategic aim is to ensure that employees are doing the right tasks at the right time and have every support and material available to help them accomplish their work in a minimal amount of time. Automated workflow means your company has a set of standardized business rules and working policies to reduce or eliminate human error and delays.
Automated Workflow happens when you create a set of rules and automate key steps instead of the traditionally manual effort. Those steps that get automated can be called "if-then" actions, for example:
If a customer places an order, then they will get an order confirmation email.
If a customer adds an item to their shopping cart but leaves it behind before checking out, then they would receive an abandoned cart email to remind them to make a payment.
As you can see, these kinds of actions don't take much thought and should be automated to streamline the entire process so that you have more time to invest in other important things.
Read more: What Is Workflow and all the things for your merchant!
Why should your business use Automated Workflow?
Automated Workflow can make almost any work process more efficient and smooth because it frees more time and mental energy for planning and growing your business. Below are 4 significant benefits that can be seen clearly if your workflow is automated:
1. Increase clarity and consistency
Automated workflow can improve clarity because it standardizes the steps of a process and defines them in an organized and clear way. Once that defined task pathway is set, it becomes a useful guide for everyone working on that project to follow. All they have to do is go back to the workflow design to see what happened, what is on the way, what events come next, etc.
This kind of clarity and consistency has become extremely necessary for any of today's busy teams to keep them on the right track. There's no doubt that without it, at least one critical step can be missed. Thanks to Automated Workflow, all the information you need and a specific set of instructions are all there in front of you.
2. Increase job satisfaction
If mundane tasks are done automatically, employees would have more time to spend on mentally stimulating and challenging work. For example, instead of spending time scheduling messages, now they can come up with more strategic initiatives as well as research best work practices. This would make the working environment more innovative and increase satisfaction among the staff, making them stay for more years.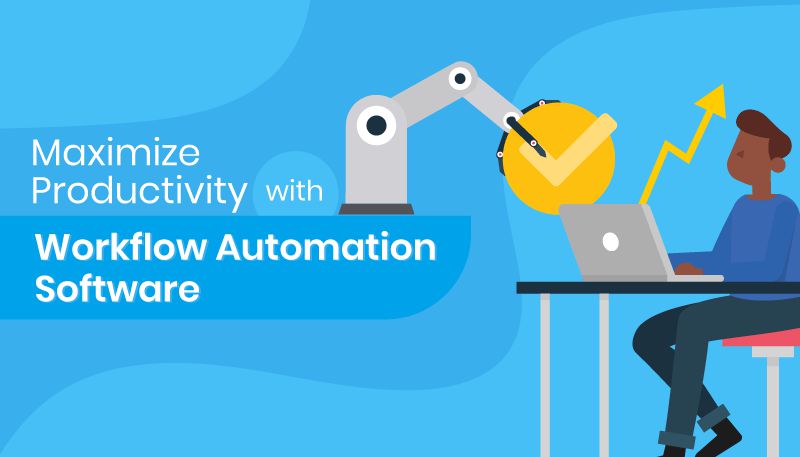 3. Increase productivity
When Automated Workflow is set up, certain tasks will be delegated to employees by an automated system. And if any tasks need human approval or interactions, they would reach that specific person immediately. That way people will feel more professional and do not have to worry about getting lost what should be done next because now everyone has their own responsibilities to take on.
Every company has a limited number of working hours available during the day. Since Automated Workflow can lessen the amount of redundant work, people can fill those working hours with higher-level work that requires their attention and involvement.
4. Reduce the risk of human error
Everyone indeed makes mistakes sometimes and an Automated Workflow solution can cut down on the chance of human errors. As most data will only have to be set up once, transcription errors or new adjustments are less likely to happen. Admittedly, automated workflow lowers the number of mistakes and keeps your records as accurate as possible for previous and current transactions with customers.
Read more: Best and Worst Examples in Workflow Automation
Best Magento 2 extensions for Automated Workflow
Once you know the importance of having automated workflow and the great benefits it could bring, you may want to look for ways to apply the practice to your business. Here are the best excellent extensions for your Magento 2 workflow that Magenest recommends:
#1 Magento 2 Admin Email Notification
Managers are sometimes too busy with business operations, they can miss out on some important events or customer updates and have no time to check store activities in the backend regularly. With Magento 2 Admin Email Notification extension, managing your store activities has become easier than ever.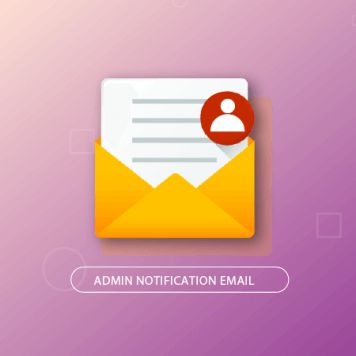 Key features of Magento 2 Admin Email Notification:
Notifications via emails are sent automatically to keep admins informed about different emails.
Always stay up-to-date with customer activities via instant notifications. There are many options that admins can choose to receive notifications: when a customer reviews a product when order status changes or when there is a unsubscribe click…
Easy control notification
Customizable templates for emails
Options to send group/individual emails
#2 Magento 2 Rental System
Magento 2 Rental Systems helps you manage your rental business at easy by providing simple and convenient features for you to keep track of your workflow and products. With this useful extension, store owners can set up their own renting and delivering rules for the best performance.
Key features of Magento 2 Rental System:
Create and manage every rental order activities
Set specific periods for different products
Customers are allowed to choose ways to get delivered
Customizable templates for emails and receipts with identification code.
Make sure you never encounter overlapping order problems through hold rate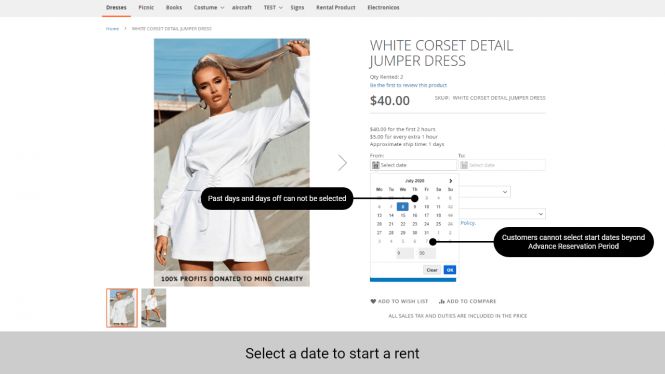 #3 Magento 2 Coupon Code Listing
This extension aims to help store owners optimize the shopping experience for their customers with a list of coupon codes provided before they place an order. Buyers can use available codes to apply as long as it suits their order without having to search and manually enter the codes.
Key features of Coupon Code Listing:
All available coupons are displayed in a clear list for customers to pick
Expired coupon codes will be automatically disabled
Easily manage how your coupon list can be displayed on the storefront with different information fields.
Establish coupon rules based on cart price rules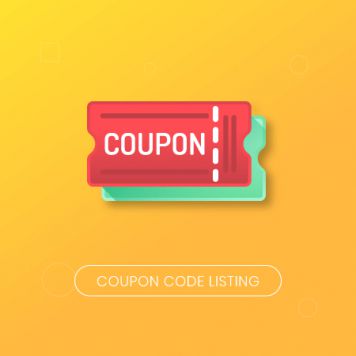 #4 Magento 2 PDF Invoice
Magento 2 PDF Invoice by Magenest is a powerful extension that helps to reduce your workload in issuing invoices. It's now simple to build customer trust thanks to a quick and efficient workflow after the checkout.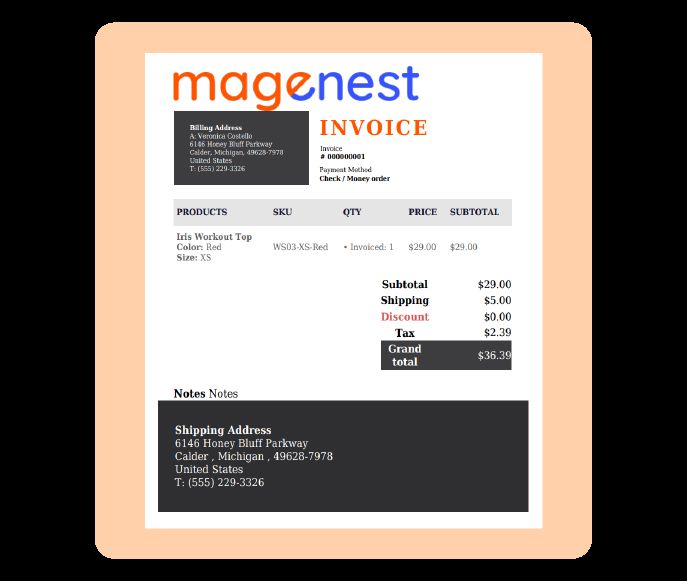 Key features of Magento 2 PDF Invoice:
Automatically generate invoices based on customers' chosen templates.
Customers can add wanted information into their invoices
Customers can get confirmation emails for their orders
It's possible to export data from Magento 2 backend into the invoice
#5 ERP & Accounting for Magento 2 stores
Enterprise Resource Planning (ERP) software has been adopted by small and medium enterprises in recent years to boost the workflow process. With a flexible application programming interface (API), Magento 2 supports a wide variety of ERP solutions
Odoo Integration
This is a cloud-based management platform that provides complete solutions for businesses to manage their operations smoothly. A convenient function of Odoo Integration is that it allows two-way synchronization between Magento 2 and Odoo ERP and helps you sync data automatically in real-time.
Automatically sync customer data, orders, products, invoices, and so on.
Easily track data synchronization with logs and reports.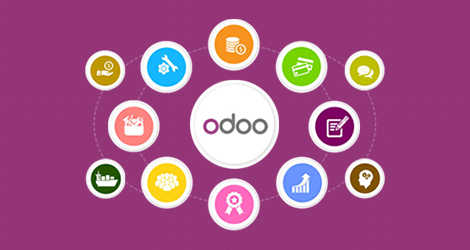 Xero Integration
Xero is cloud-based financial accounting software suitable for small businesses with key features such as automatic bank and credit card account feed, accounts payable, management reporting, invoicing...
Magento 2 Xero Integration helps merchants to track payments and other financial information with ease and it also allows Magento 2 merchants to sync their financial data to Xero accounts
Sync orders, invoices, customers, products from Magento 2 to Xero
Set time for automated synchronization processes
Allow data to be exported into file CSV/XML
Quickbooks Online Integration
Quickbooks Online is cloud-based accounting software that suits small and medium-sized businesses. Users would be asked to pay a monthly subscription fee instead of an upfront fee and have access to the software through a secure web browser login.
Automatically synchronize all sales orders, customer, product data, sales invoices… from Magento 2 to Quickbooks
Shipping information and payment method synchronization
One-time setup for installation and payment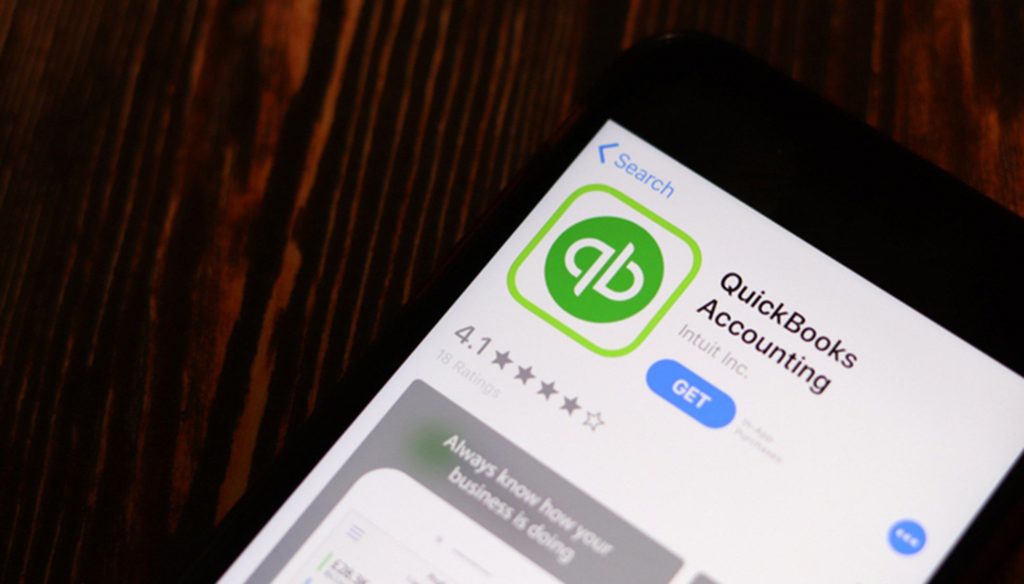 Quickbooks Desktop Integration
Similar to Quickbooks Online, Quickbooks Desktop is also suitable for SMEs but it offers an on-premises accounting solution instead of cloud-based.
Synchronize sales orders, sales discounts, invoices, shipping fees, and payment methods, etc.
Synchronize stock value to Magento 2
Compatible with all Quickbooks Desktop versions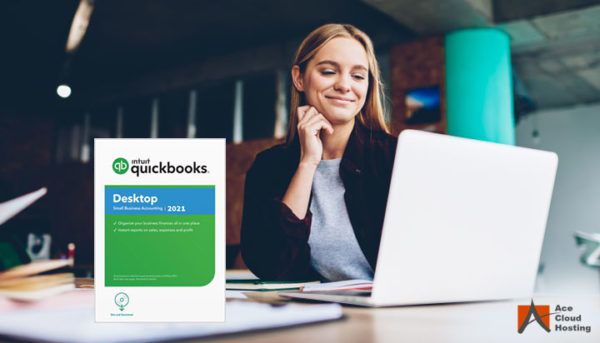 Read more: Best Workflow Optimization Practices for Magento 2 Merchants
Conclusion
Effective coordination and structured work are extremely vital for any business to grow rapidly. To achieve this, we highly recommend integrating an automated workflow into your IT infrastructure. Above are powerful extensions to help your business thrive even more. Visit our store for other innovative solutions, and feel free to contact us if you have any questions.